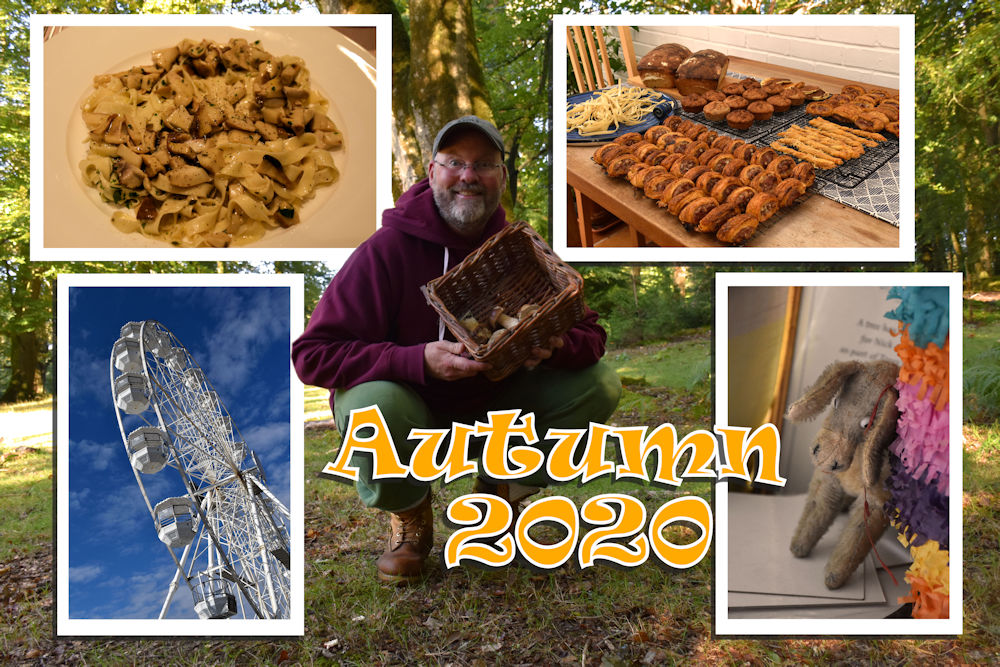 Spending time at home and closeby yielded lots of baked goods and enjoyable meals this autumn.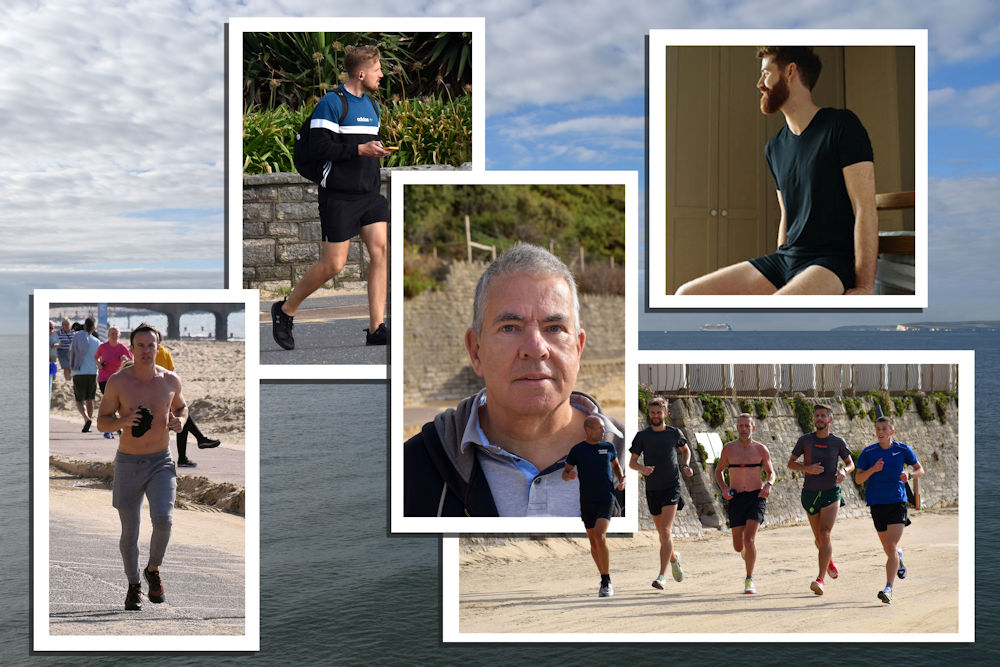 An early autumn trip to the beach and a frequently recurring Facebook ad for underwear keep the spirits up.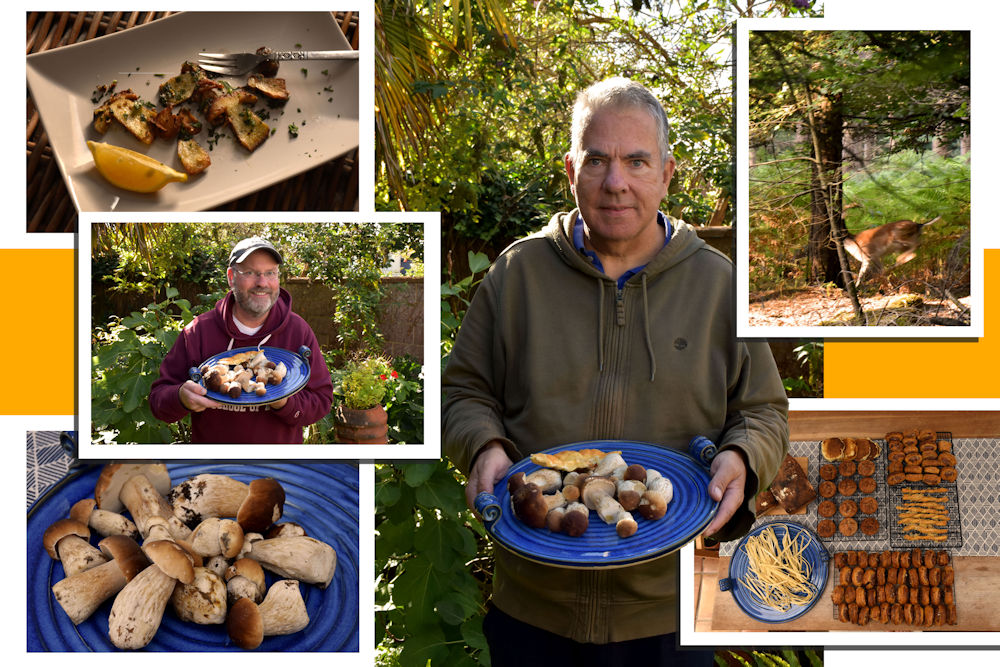 Porcini hunting in the New Forest. Every time, we managed to spot deer and find things to bring home to cook with.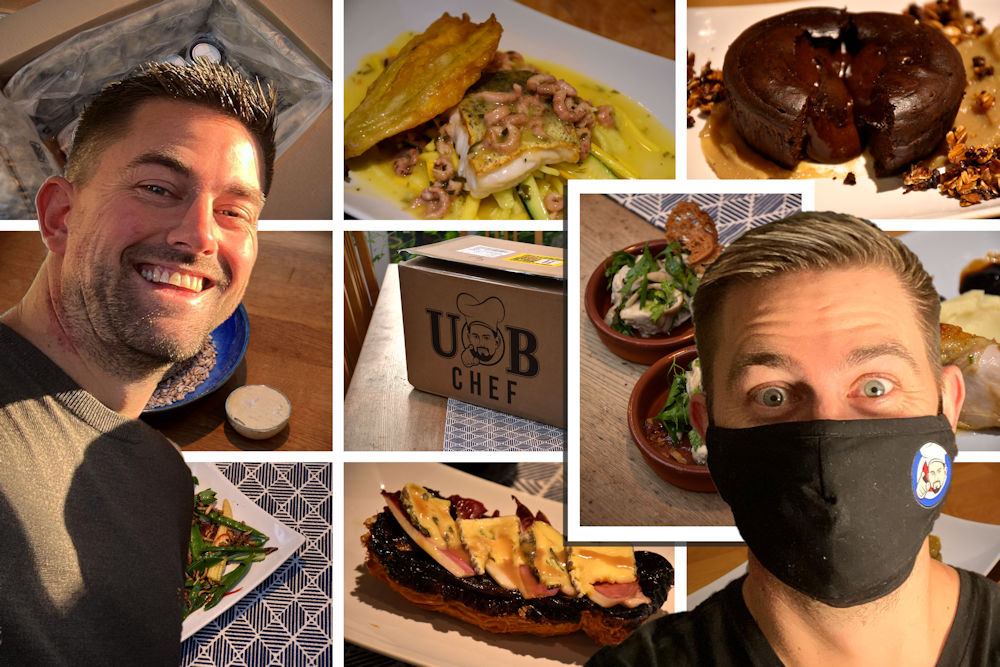 For a lockdown treat, we ordered a prepare-at-home meal from our favourite Isle of Wight chef. It was delicious and fun to prepare together, even without the chef.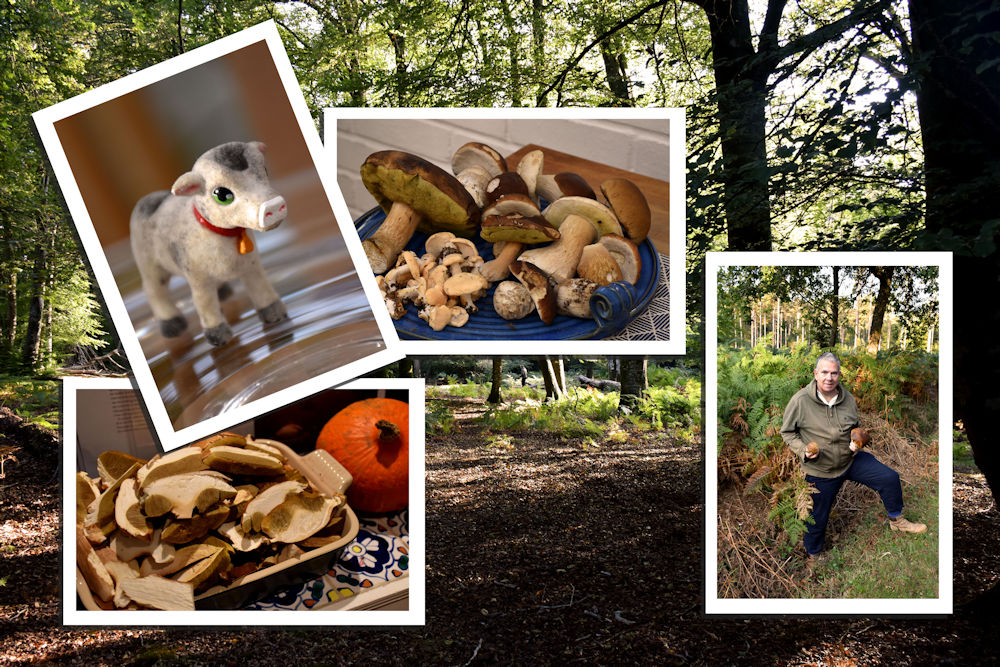 Tiny Cow posed for some Christmas gifts while we found more funghi in the woods.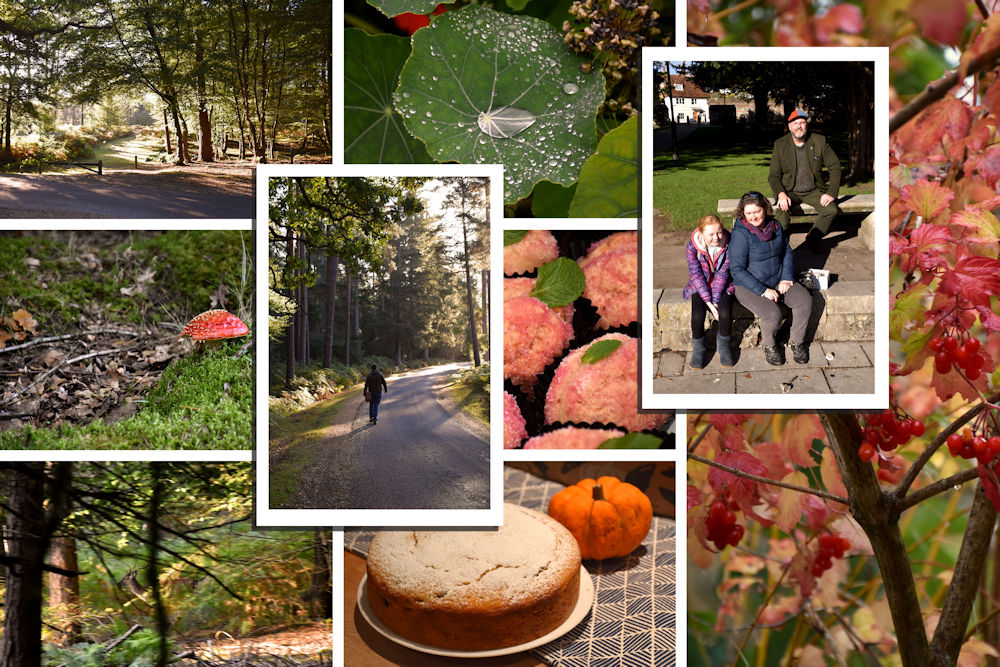 More New Forest, a day out in Winchester to meet up with an American friend, a pumpkin cake, and some pesche dolci abruzzesi, peach-shaped cakes, filled with lemon crème pâtissière and soaked in Alchermes liqueur, which we brought back from our summer trip to Calabria,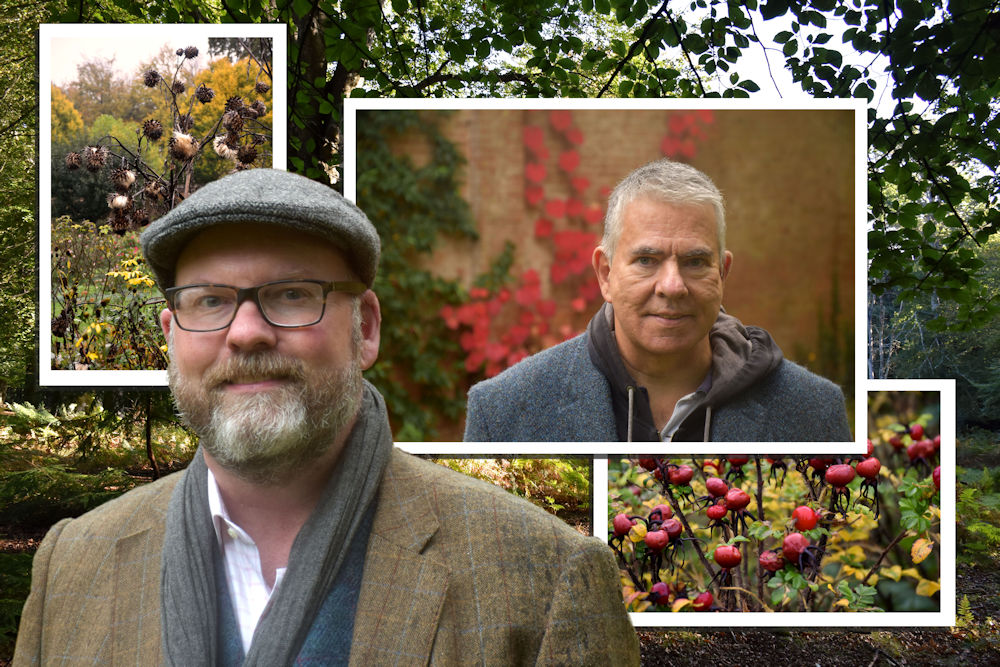 Mottisfont Abbey in autumn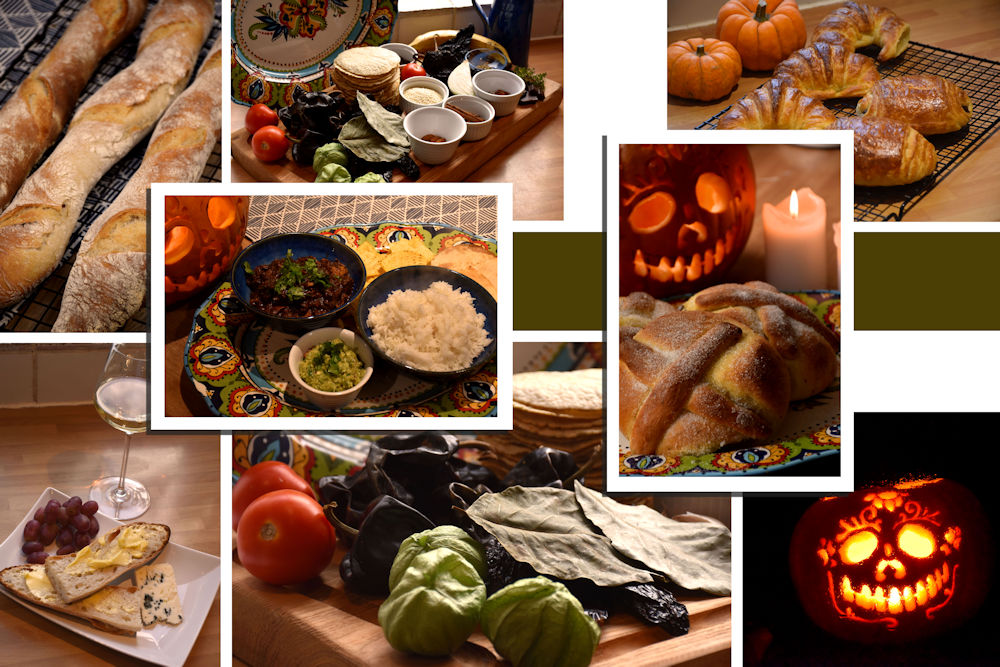 I finally found a recipe that produces authentic tasting French baguettes. Also, Apollonia Poilâne's wonderful book enabled me to make homemade Viennoiserie. Finally, we enjoyed an unusual Day of the Dead celebration feast courtesy of recipes from the Cool Chile Company.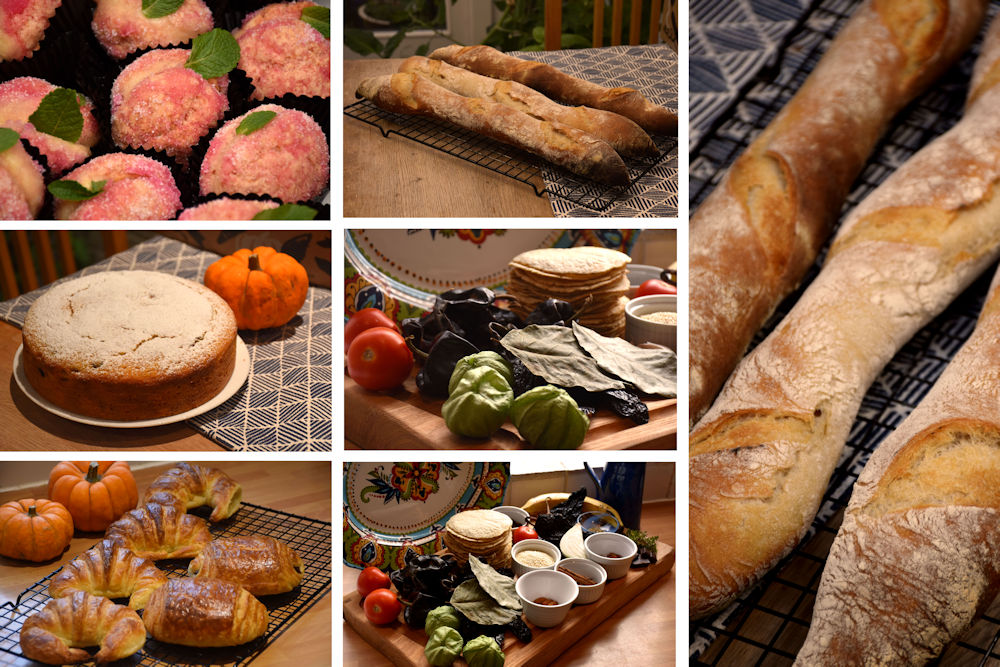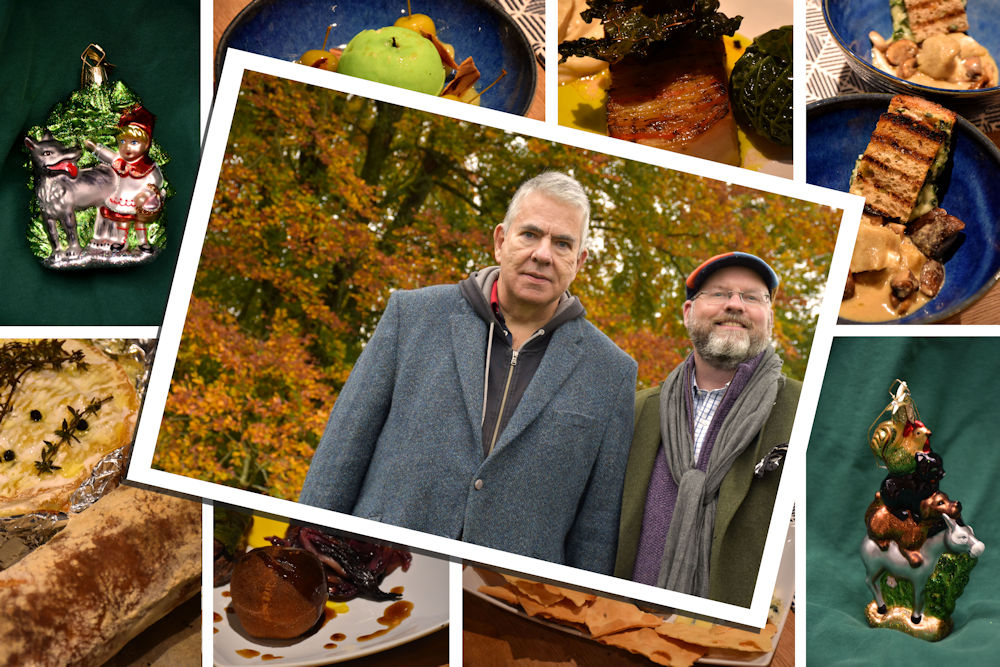 A month later, we prepared a celebratory anniversary treat from our favourite chef. Click HERE to see last year's anniversary in Amsterdam and HERE to see the rest of our ever-expanding Christmas ornament collection.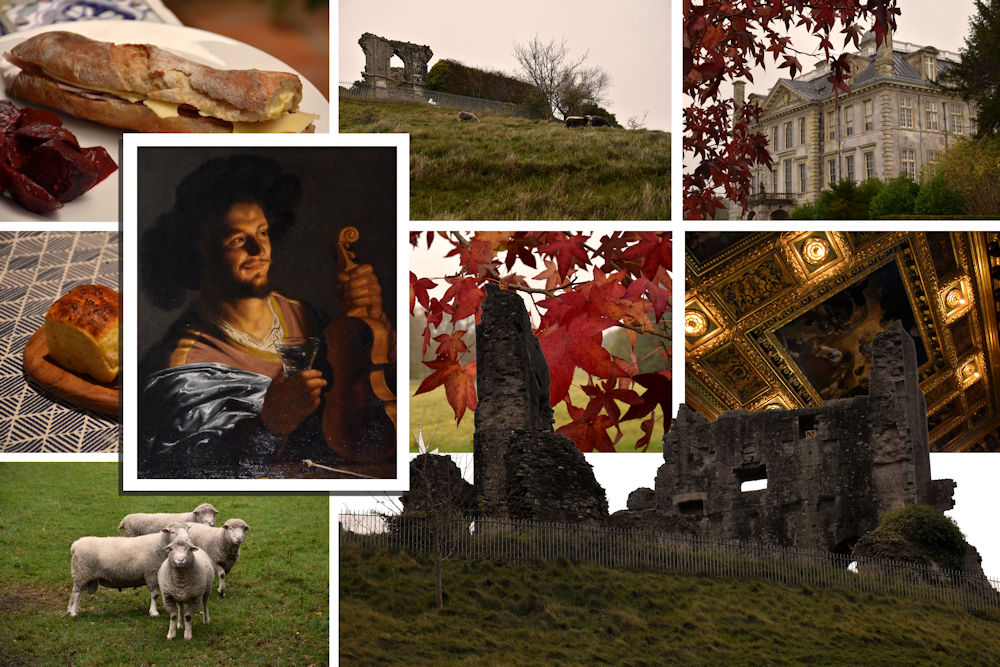 Sights from an outing that included Corfe Castle and Kingston Lacy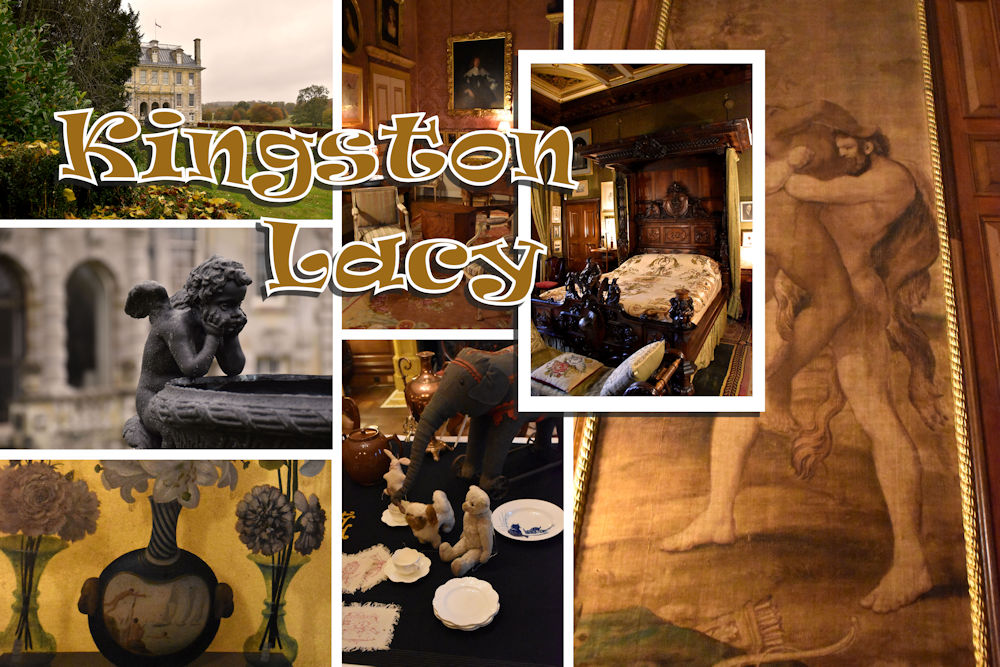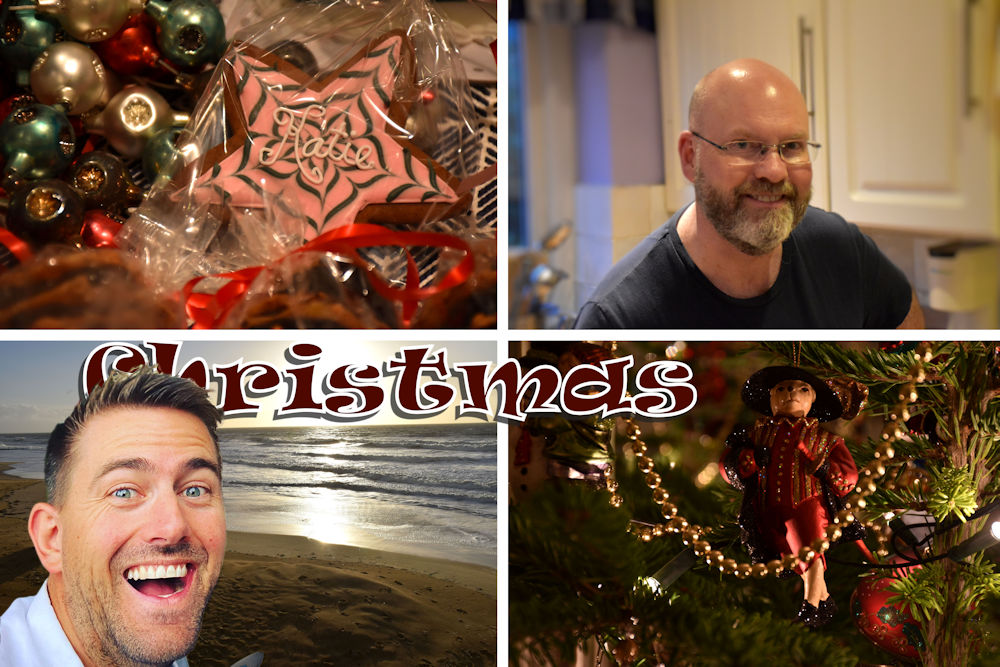 We had a relaxing Christmas at home this year, with good food, local excursions, our beautifully deocrated tree, and more food from the Cute Chef. Click HERE to see last year's Christmas in Paris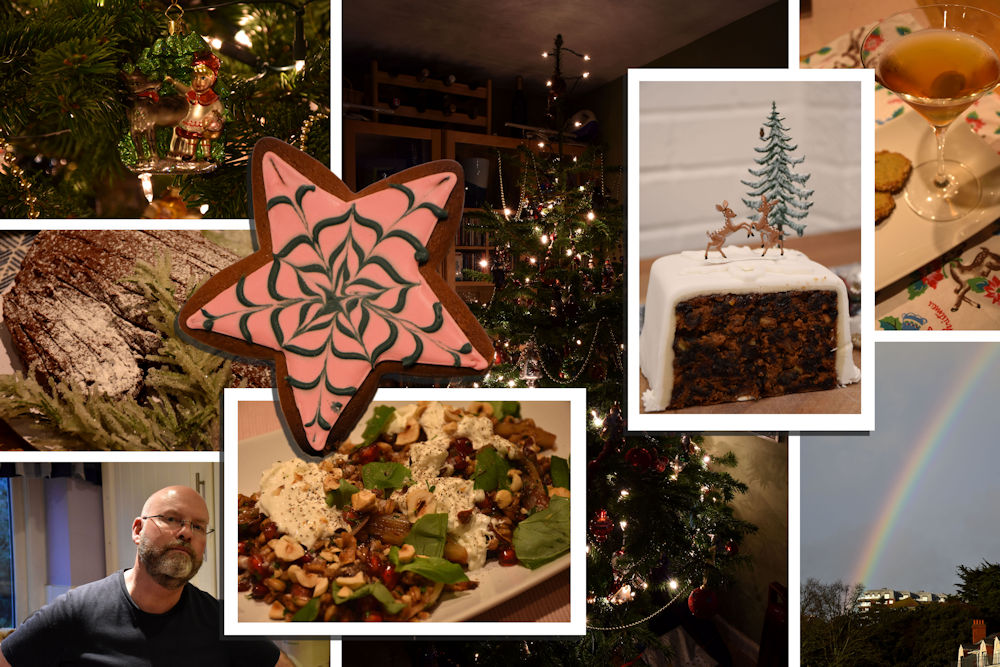 Our tree, some of the baked goodies I made every year, a martini made with red vermouth, a tasty spelt and burrata recipe from Waitrose, and some gingerbread cookies I made for the Taskmaster event at school (which I won, using this video).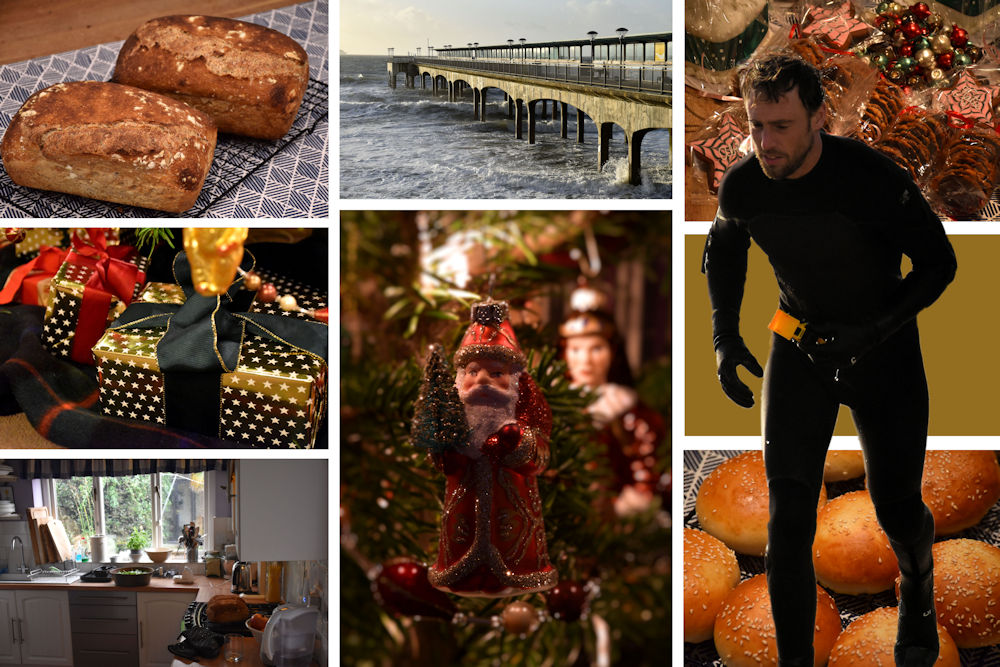 Sourdough bread and hamburger rolls, Boscombe beach, and Christmas at home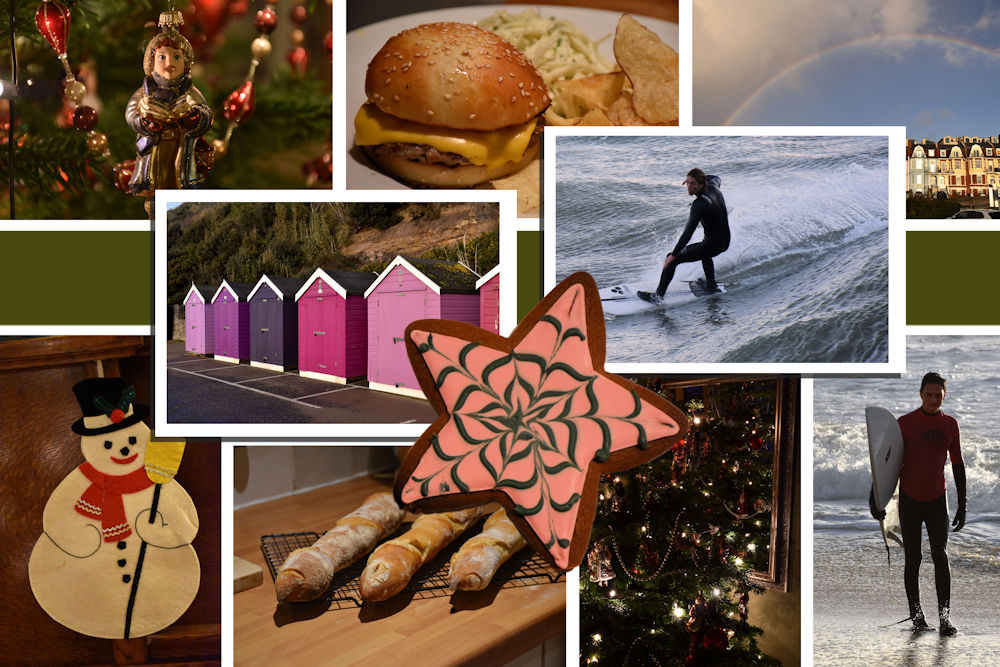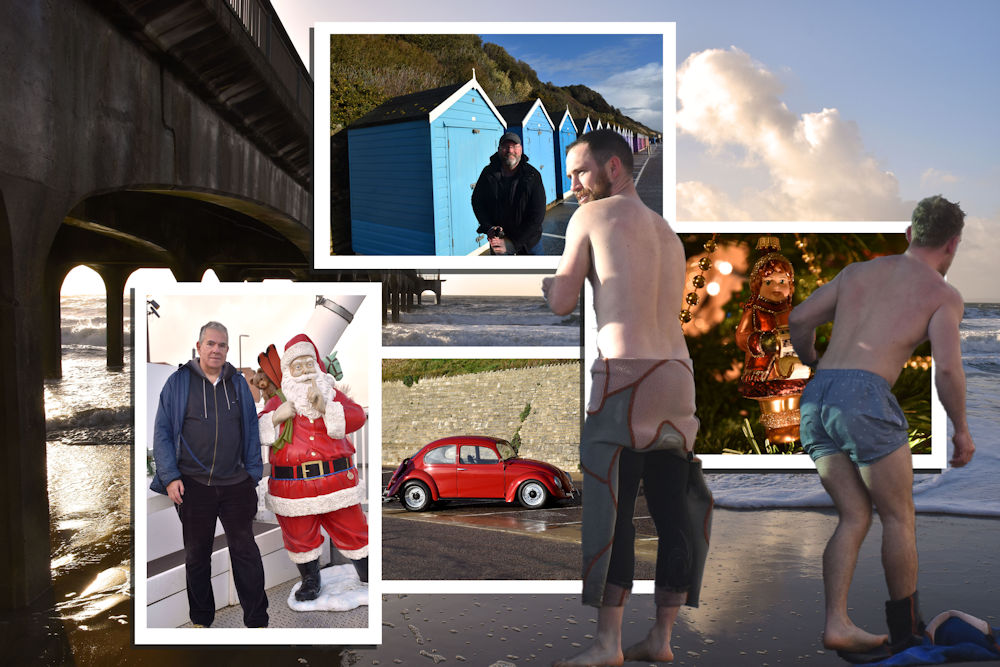 Jackpot.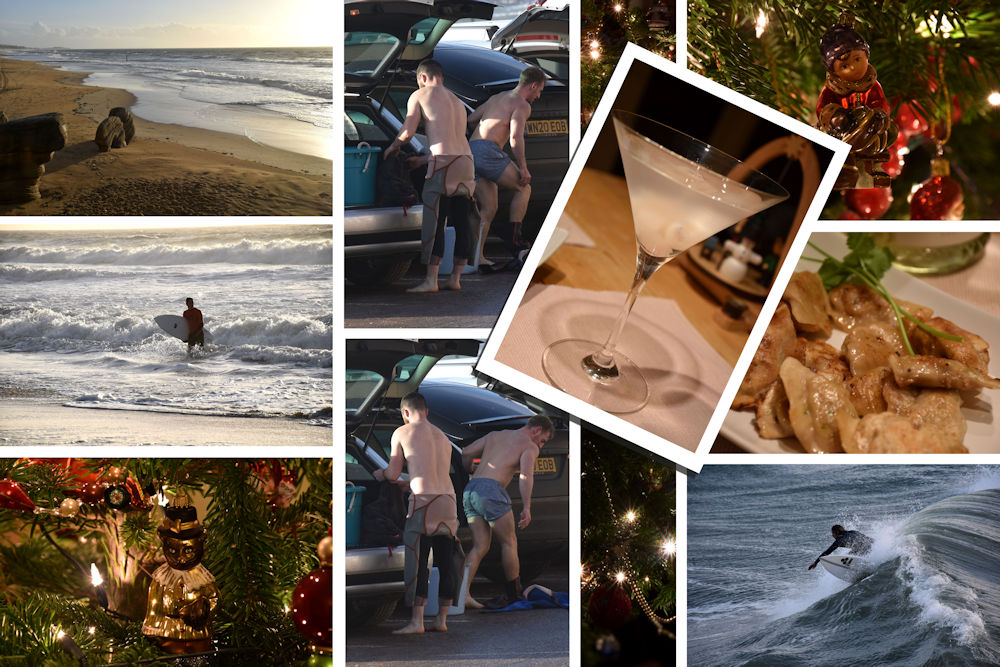 More Christmas traditions: lychee martinis, pork dumplings, and spotting cute men out and about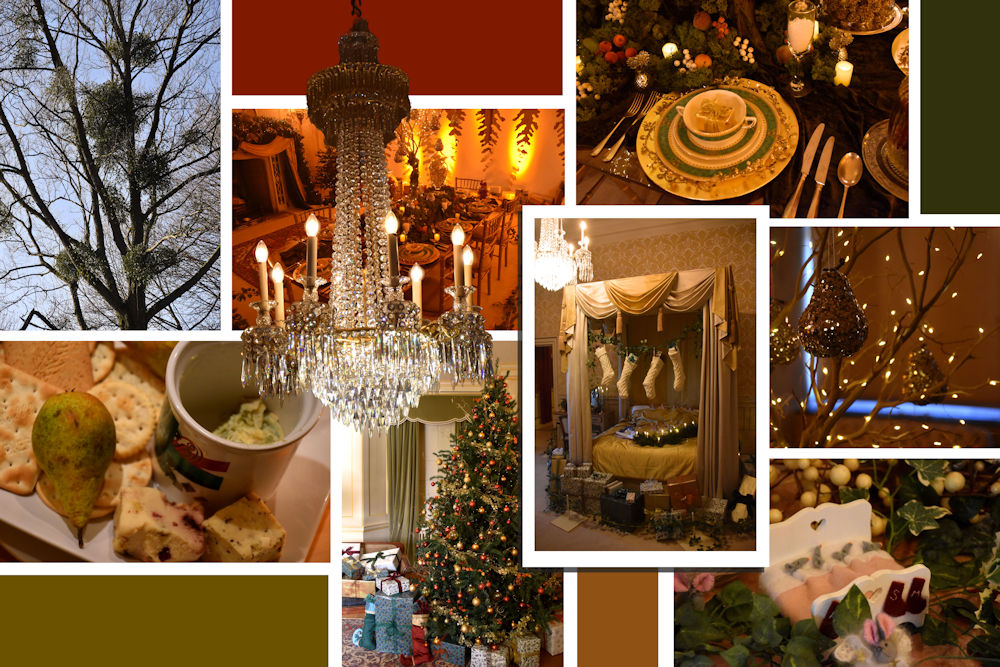 It was a treat to visit Mottisfont Abbey before Tier 4 set it. The theme was Peter Rabbit. We enjoyed some nice cheeses from Stockbridge.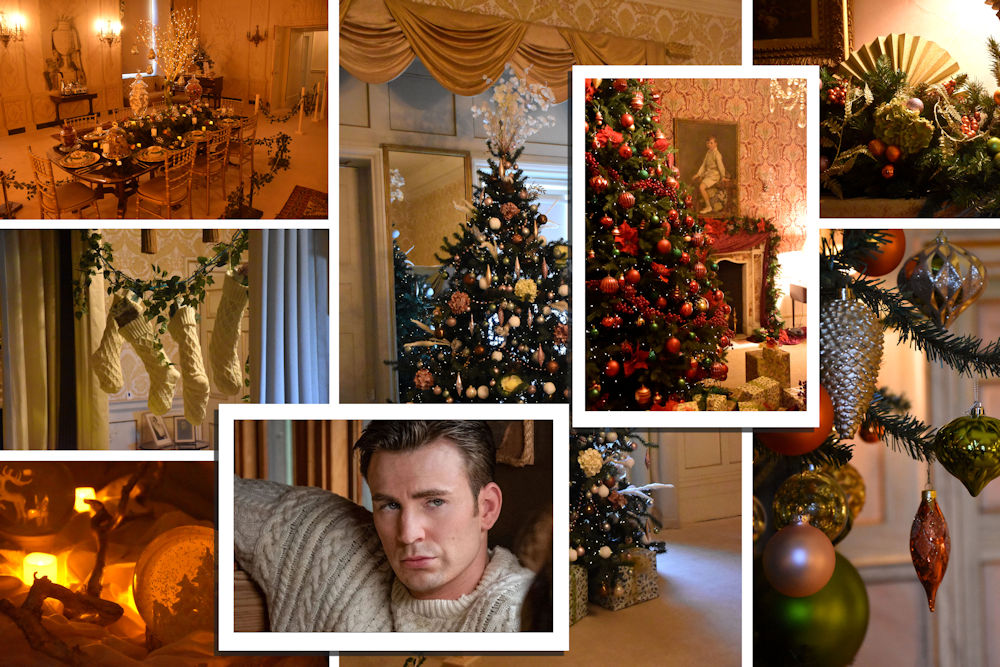 The cable knit stockings reminded me of Chris Evans' sweater in Knives Out.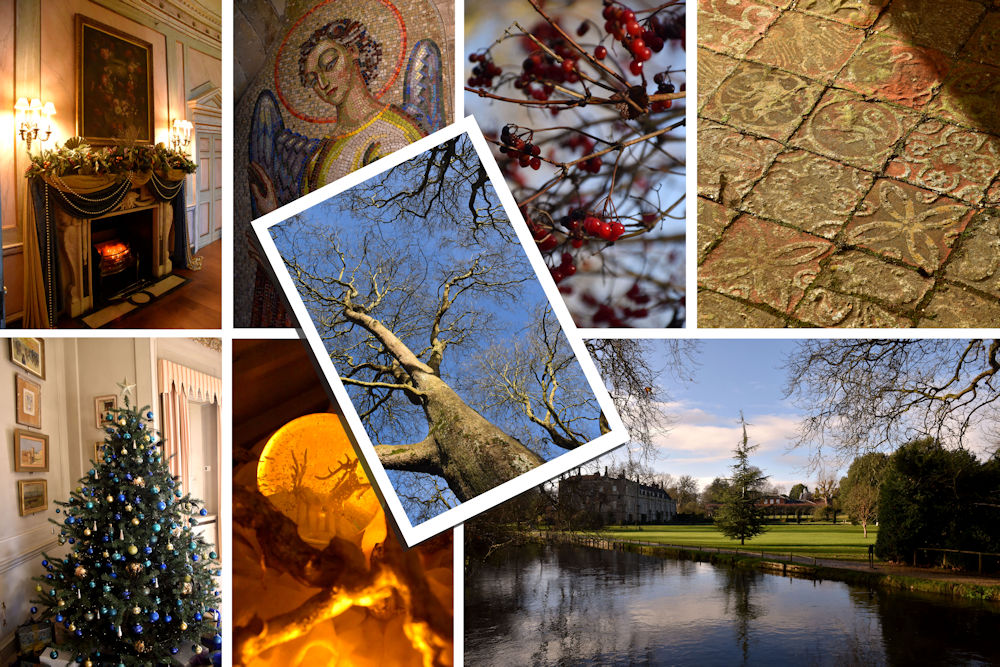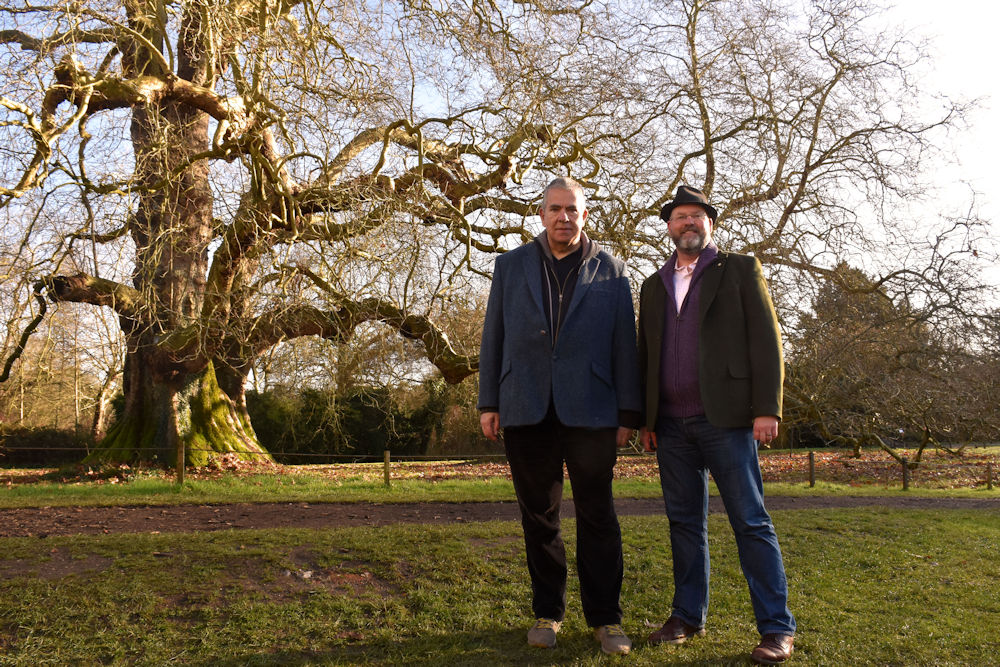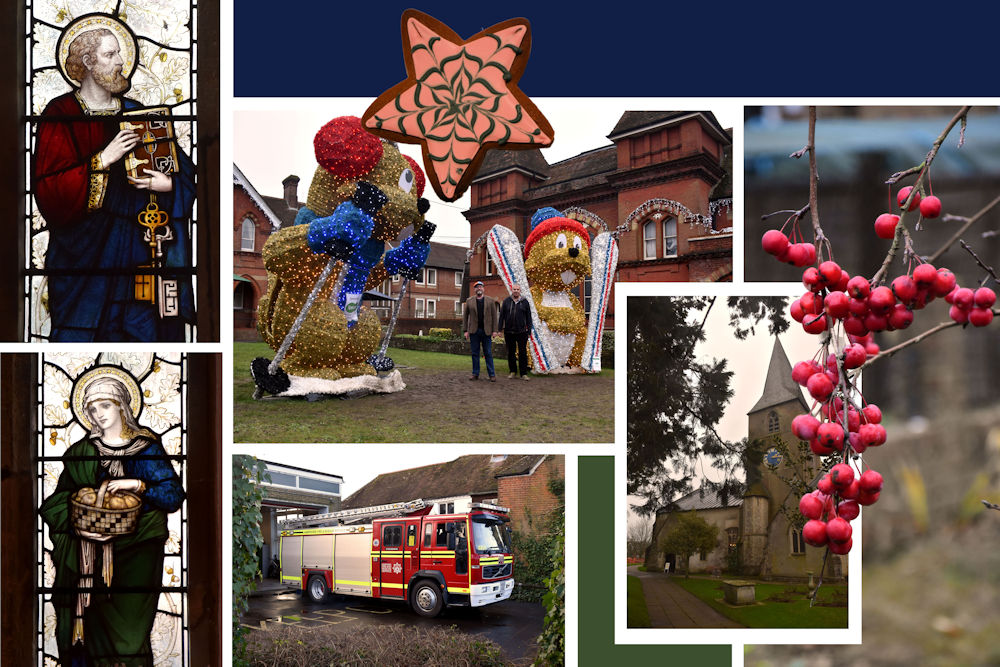 Our Southern England guidebook took us to places like Alton, with its partly-Norman St Lawrence's Church, still pockmarked with Civil War era bullet holes.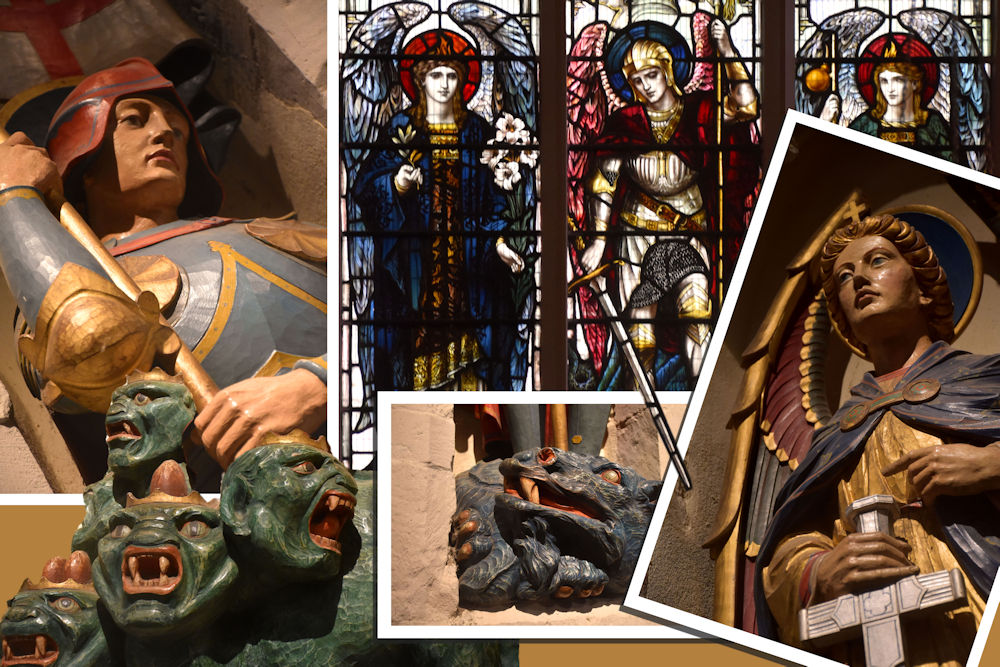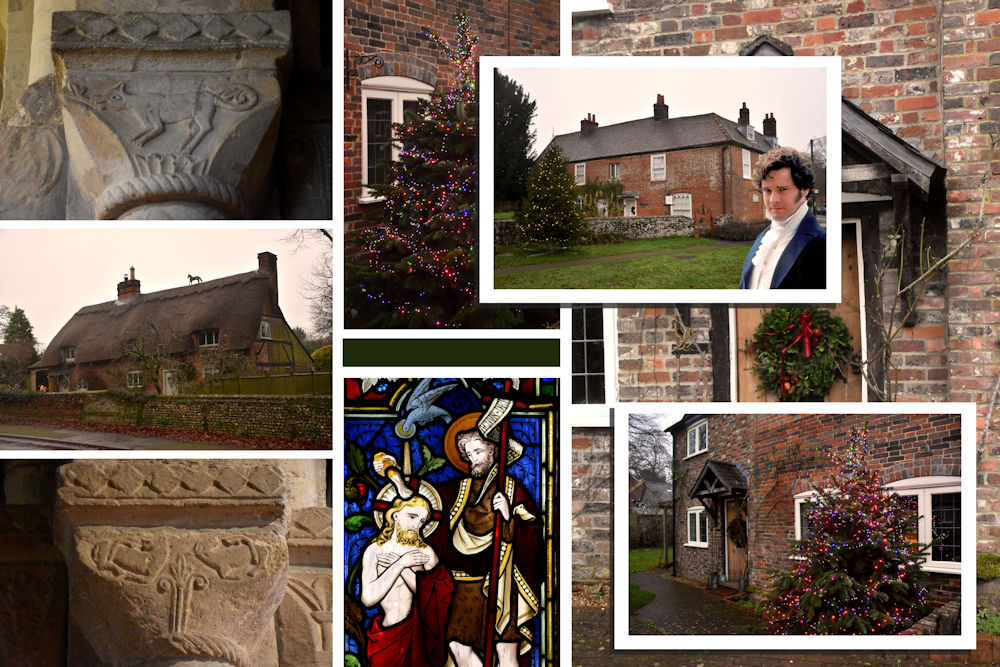 We admired the ancient carvings of a wolf knawing a bone and two donkeys kicking their heels before eading to Jane Austen's Chawton.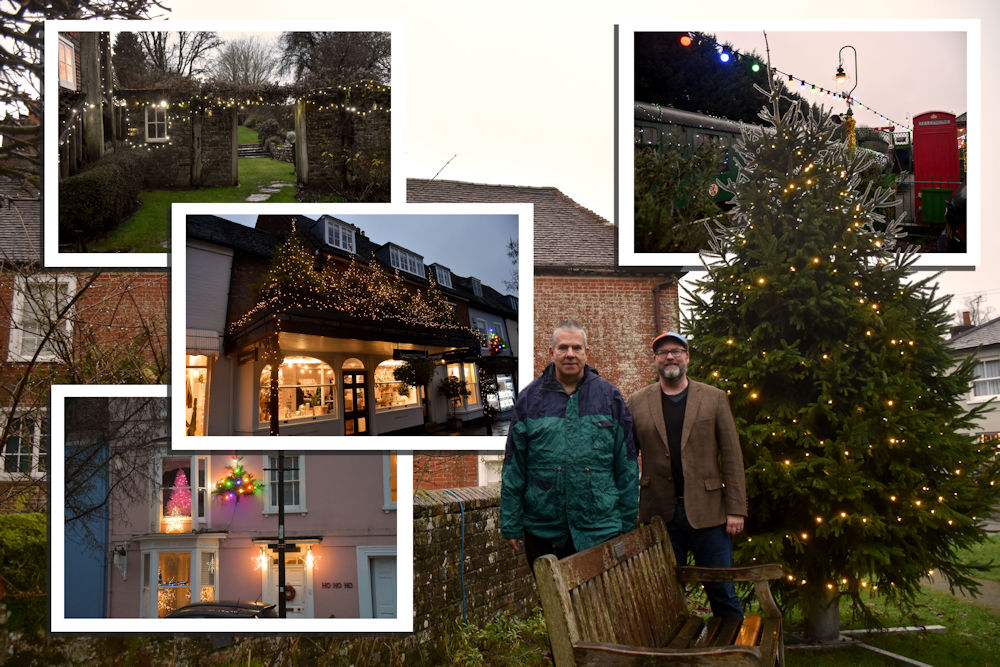 Sights from Chawton and Alresford, where we normally attend the Watercress Festival in spring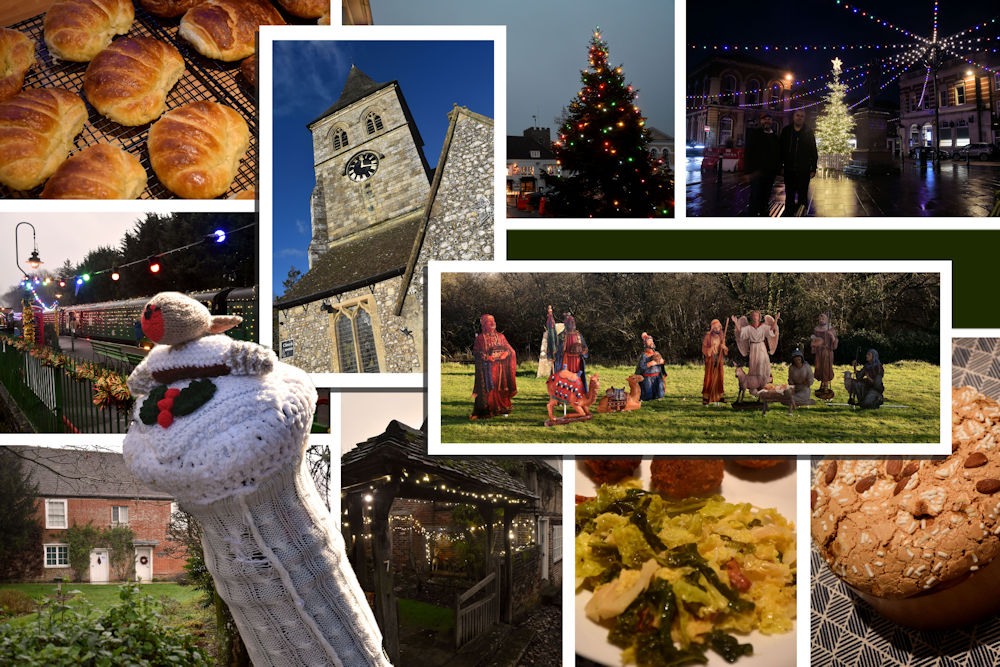 Other day trips included Romsey and Overton. Also shown is a meal of arancini and olive ascolane, frozen since my birthday in May.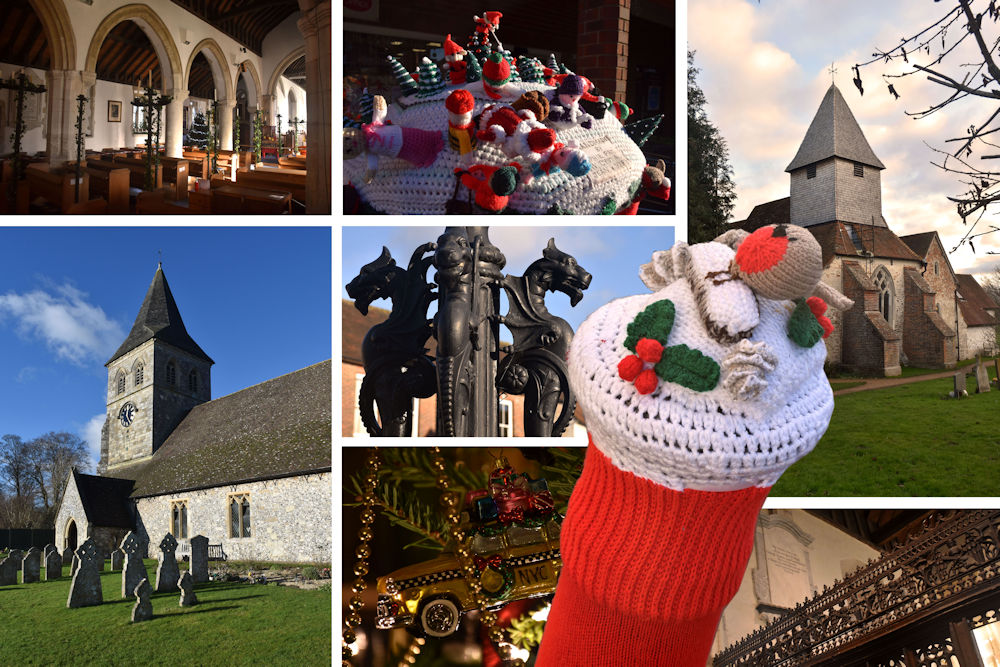 Overton, Kingsclere, and ancient Roman Silchester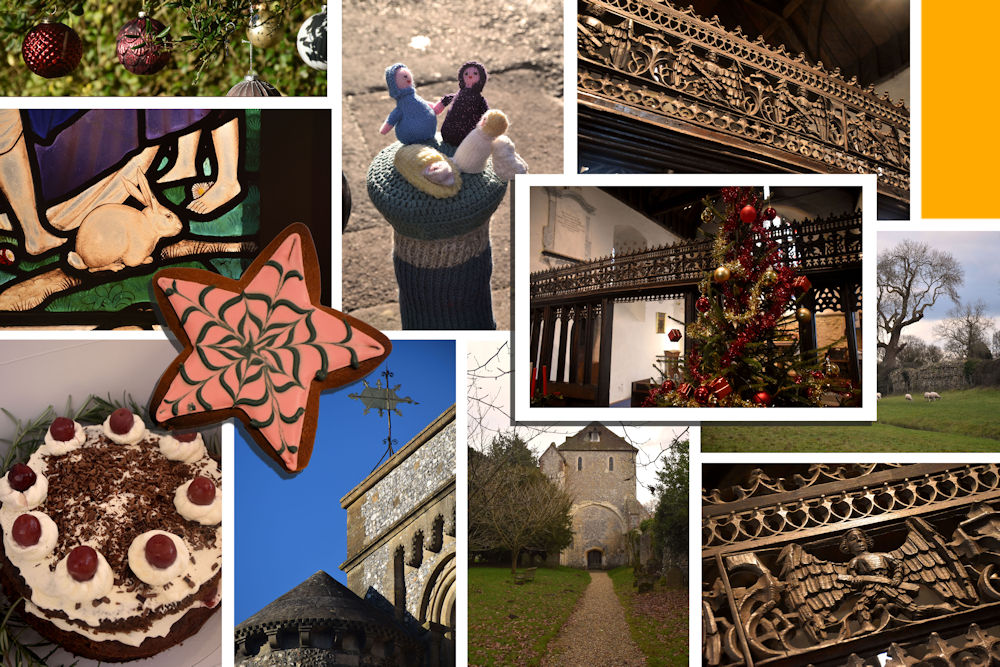 The Kingsclere weathervane represents a bedbug that annoyed King John. The Tudor screen of angels was magnificent, as was the 12th-century Priory; Church at Pamber End. The Black Forest gateau was for a friend.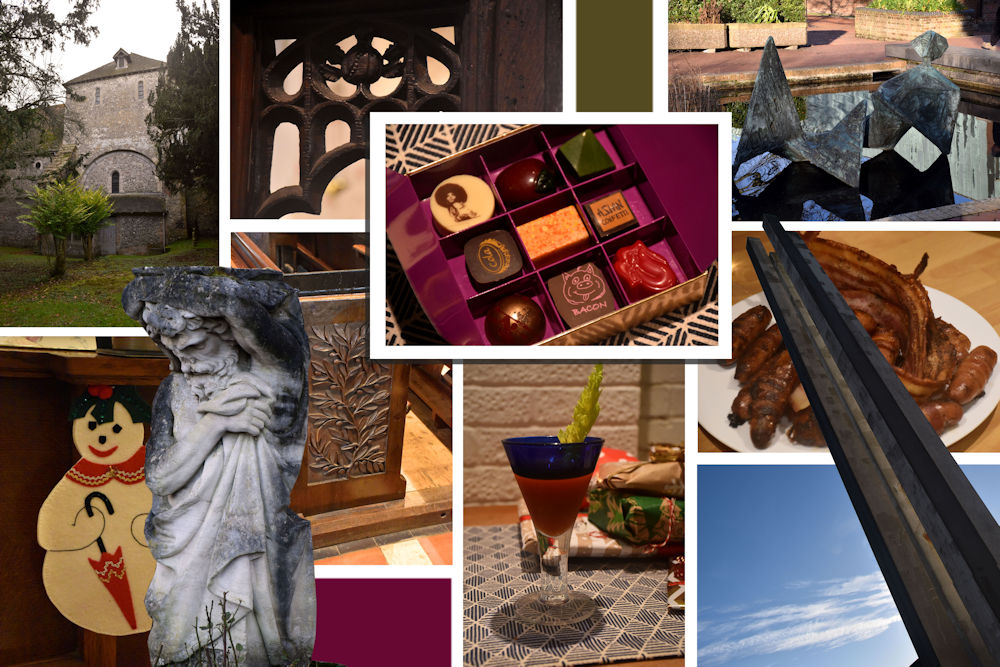 Some modern art sights from Southampton, as well as treats from Chocolate Line in Bruges.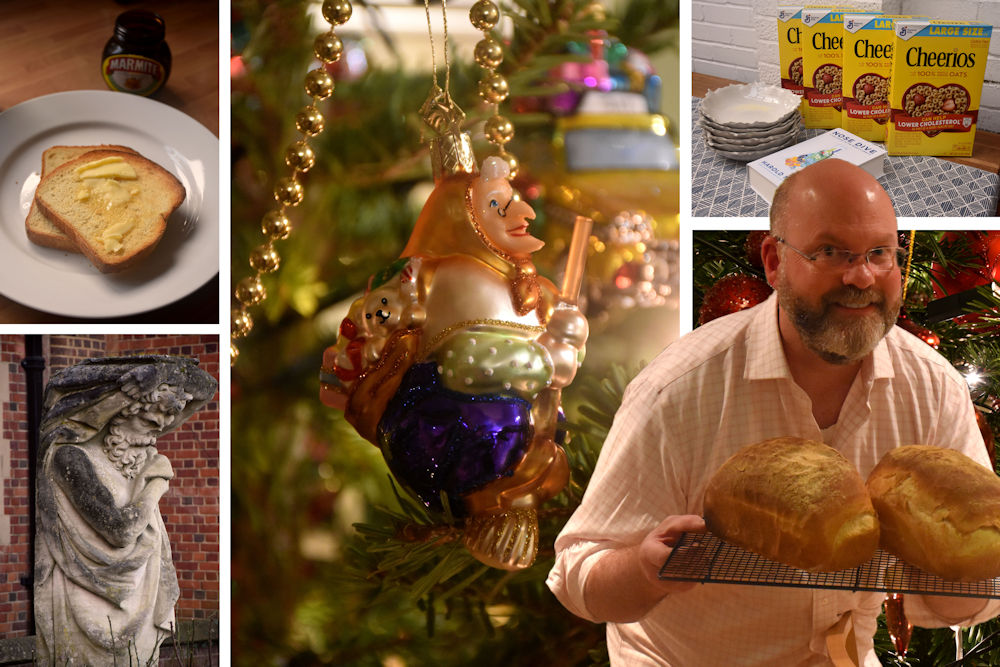 Homemade white bread, some of my Christmas gifts, and a Befana ornament, which would befit a trip to Rome.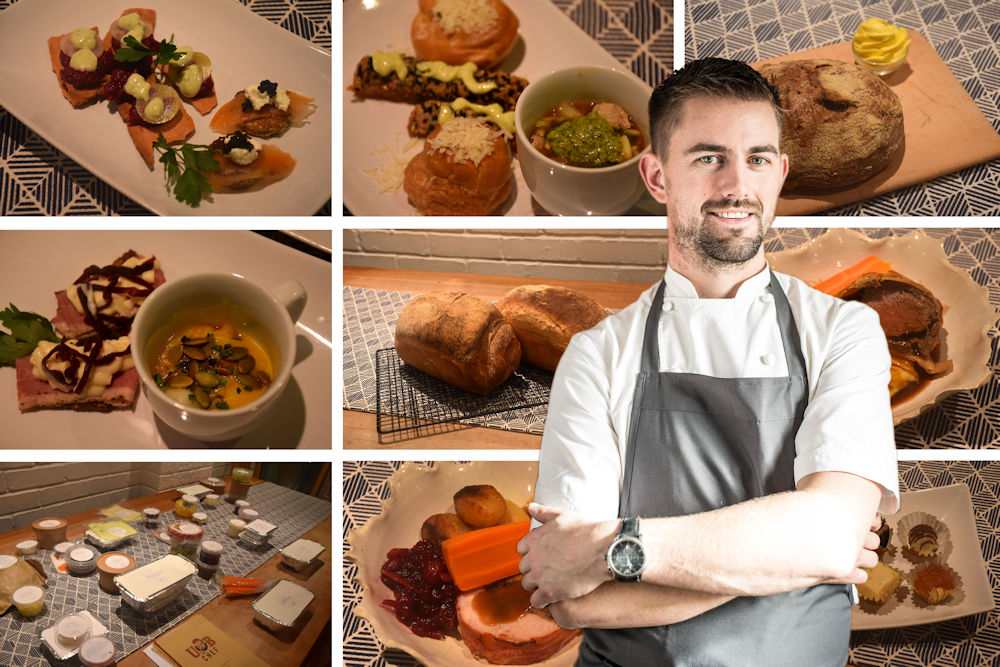 Christmas dinner, courtesty of UBChef


Christmas: 2020, 2019 (Paris), 2018, 2017, 2016, 2015 (Gers), 2014 (Paris), 2013 (Freiburg), 2012 (Dordogne), 2011 (Salzburg), 2010 (Vendee), 2009 (Vendee), 2008, 2007, 2006, 2005, 2004, 2003, 2002, 2001, 2000