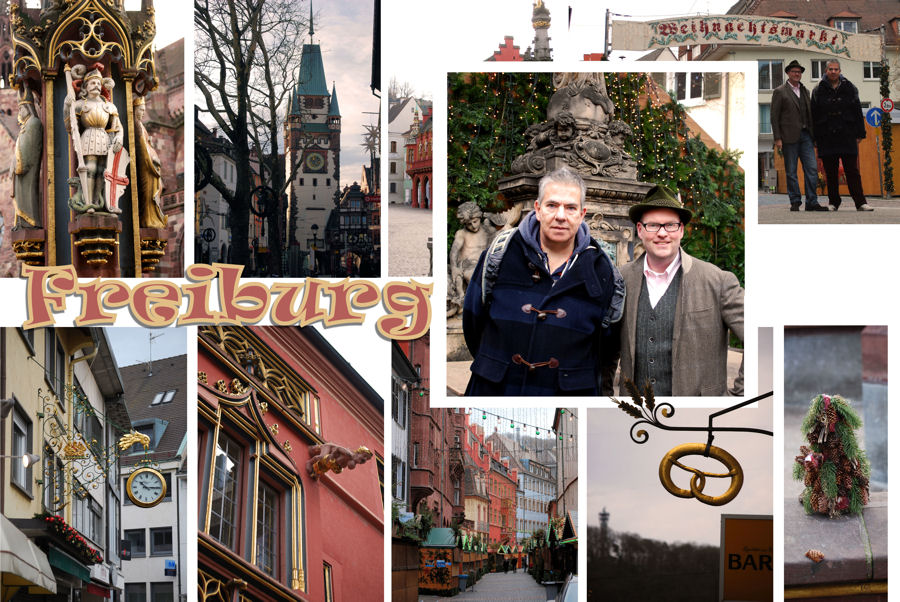 We returned to beautiful Freiburg, Germany, where George studied music. We were last there in 2002.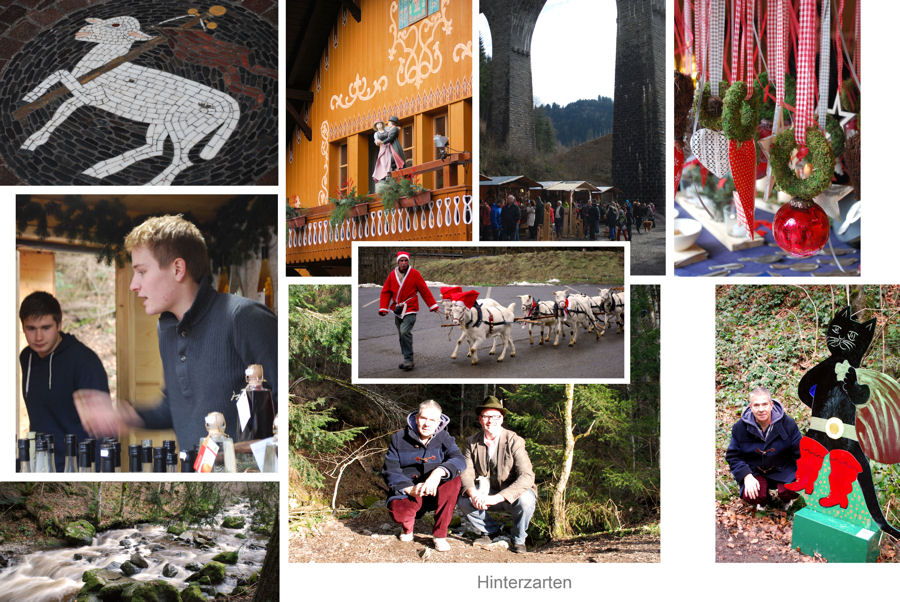 We went to Hinterzarten to visit a Christmas market under the arches of an aquaduct. We also saw our first snow there.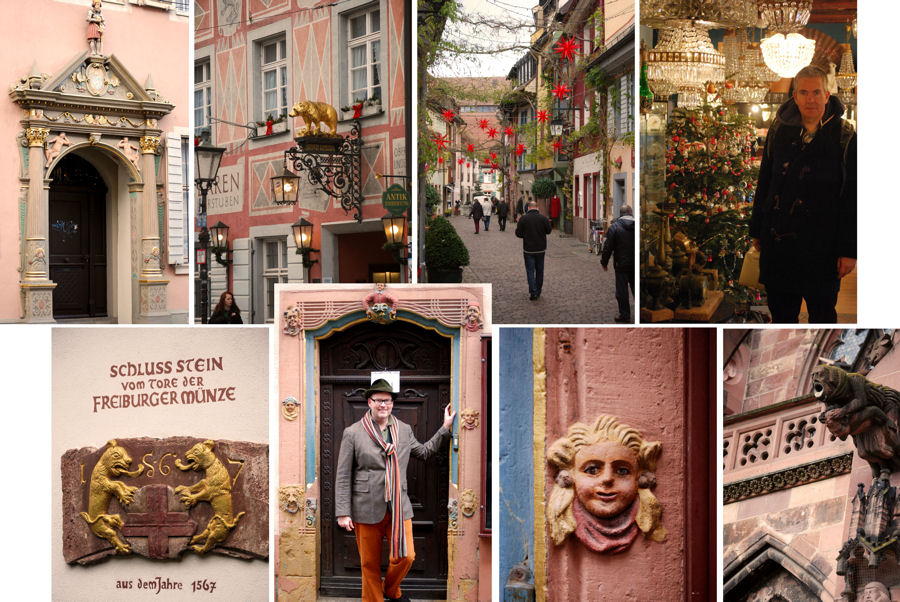 Some of the beautiful architecture, streets, doorways, and shops of Freiburg's town centre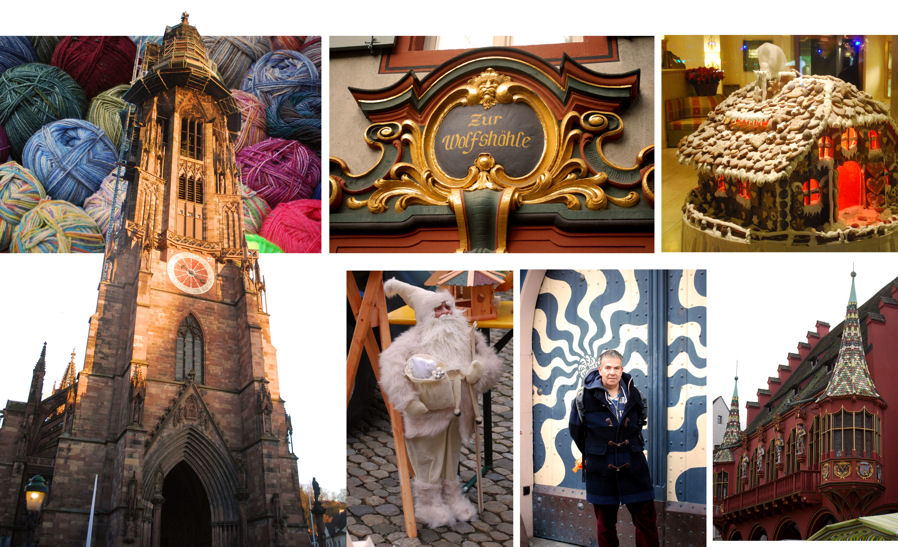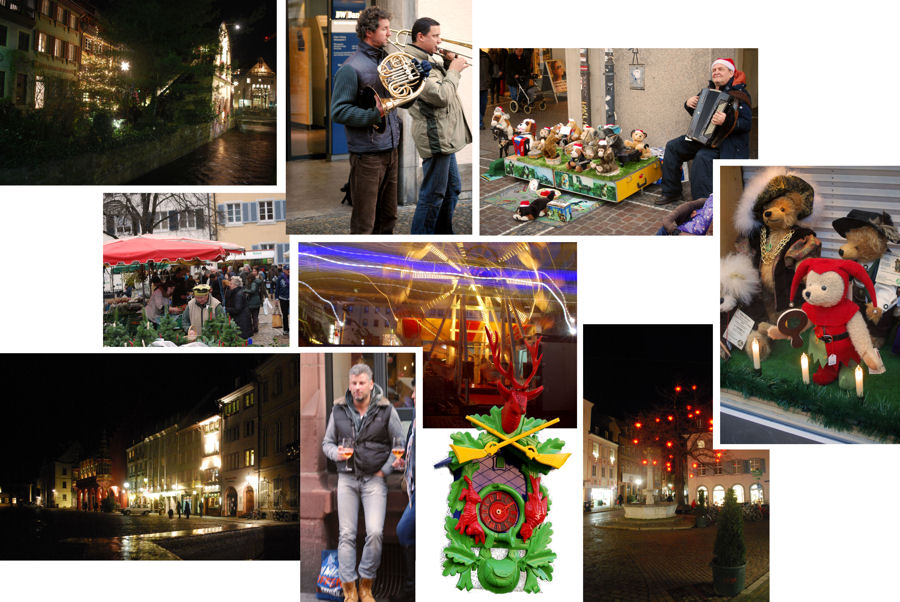 Above: my favourite street at night, interesting buskers, and the bustling market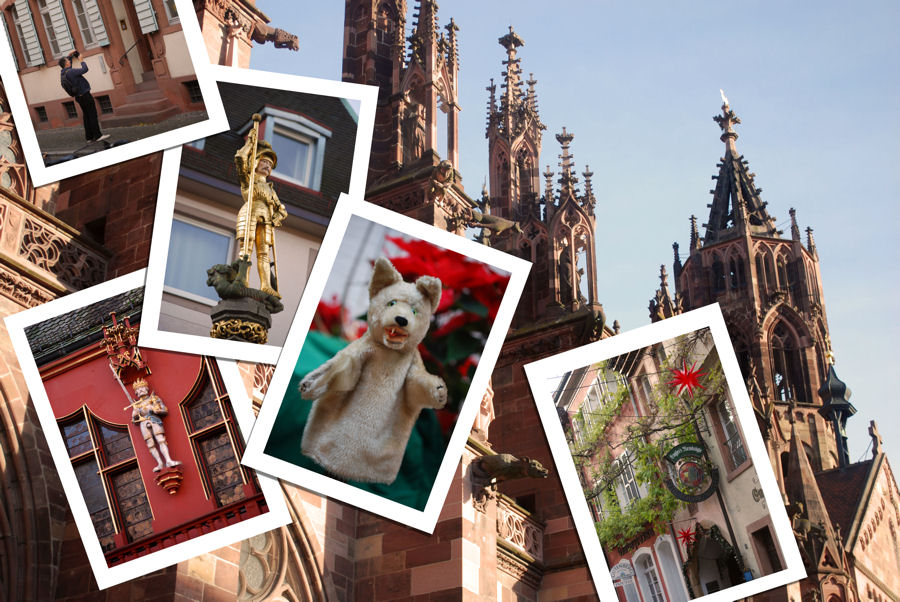 The cathedral and our lovely wolf puppet, bought in an antique shop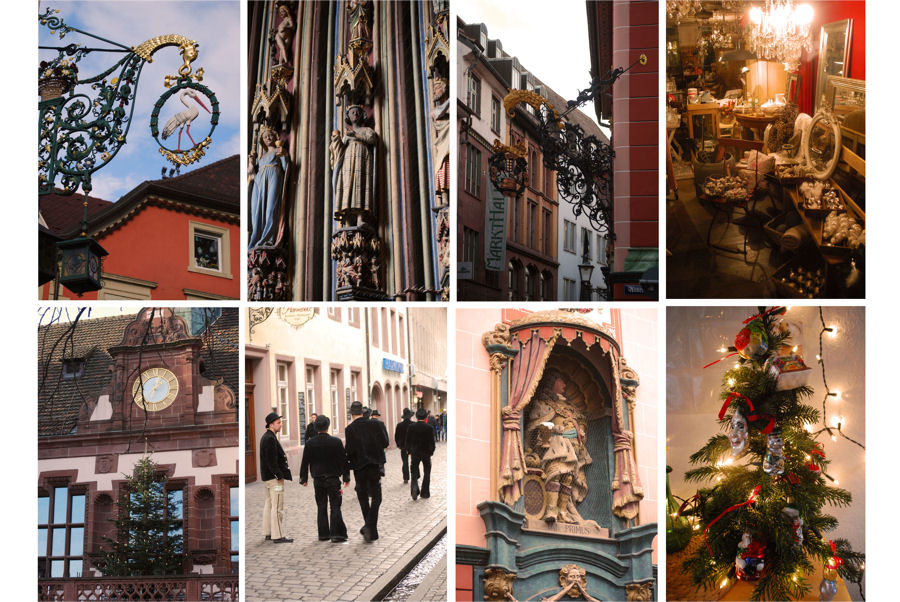 The men in black are transient workers. The little tree adorned the table in our apartment.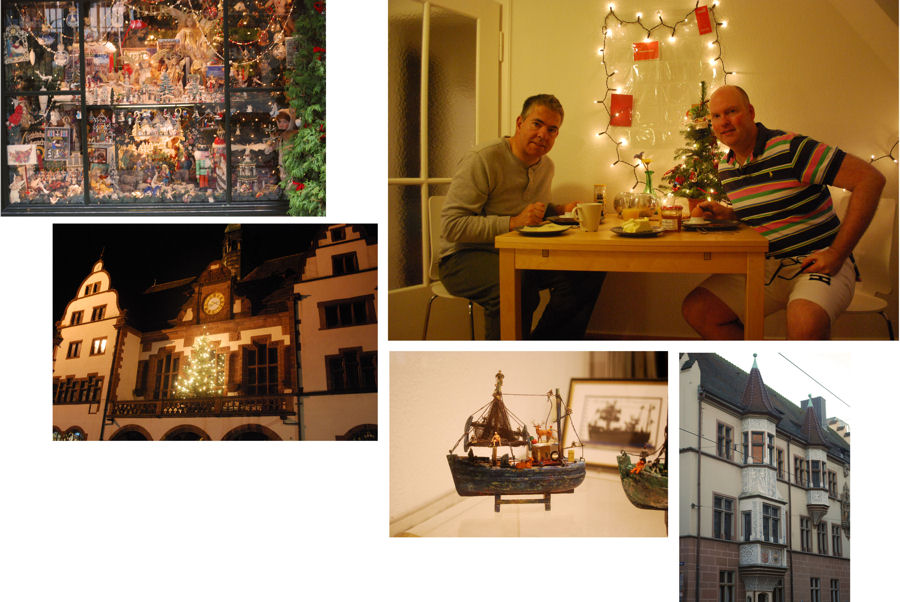 The Christmas shop above was my favourite shop in Freiburg.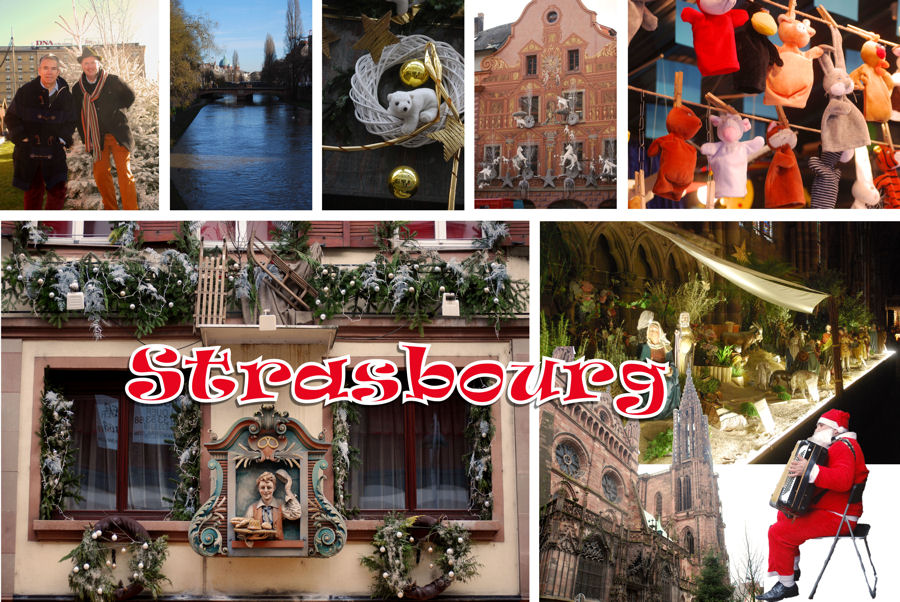 We crossed the border into France for Europe's larges Christmas market (actually a series of markets) in Strasbourg.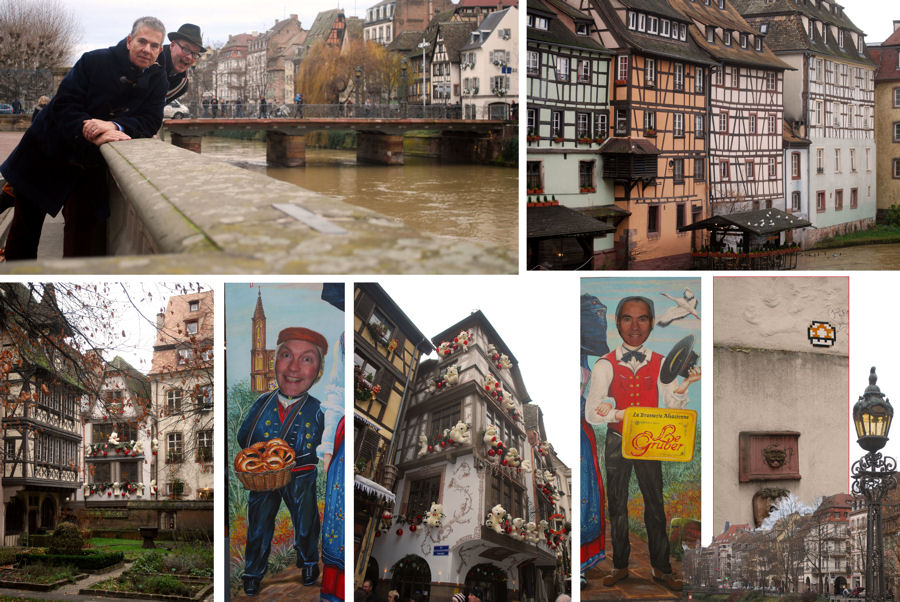 Above: We loved all the shop fronts, especially this teddy bear one. Also spotted, a Space Invader! last seen in Paris.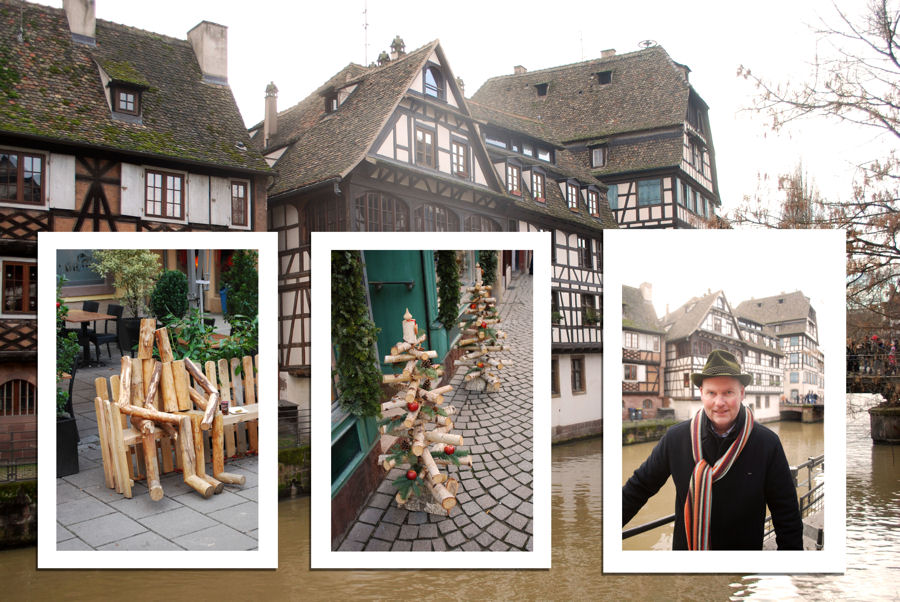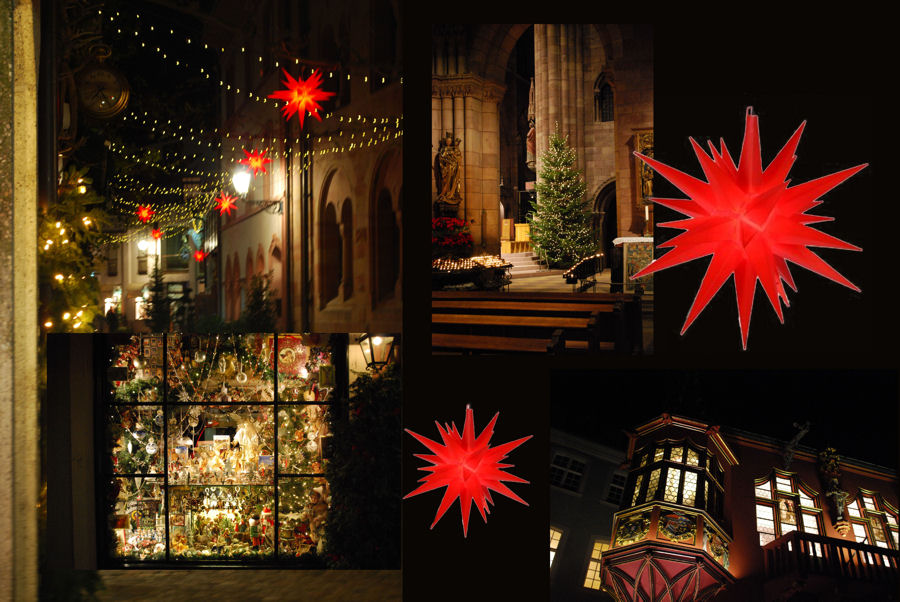 The streets of Freiburg at night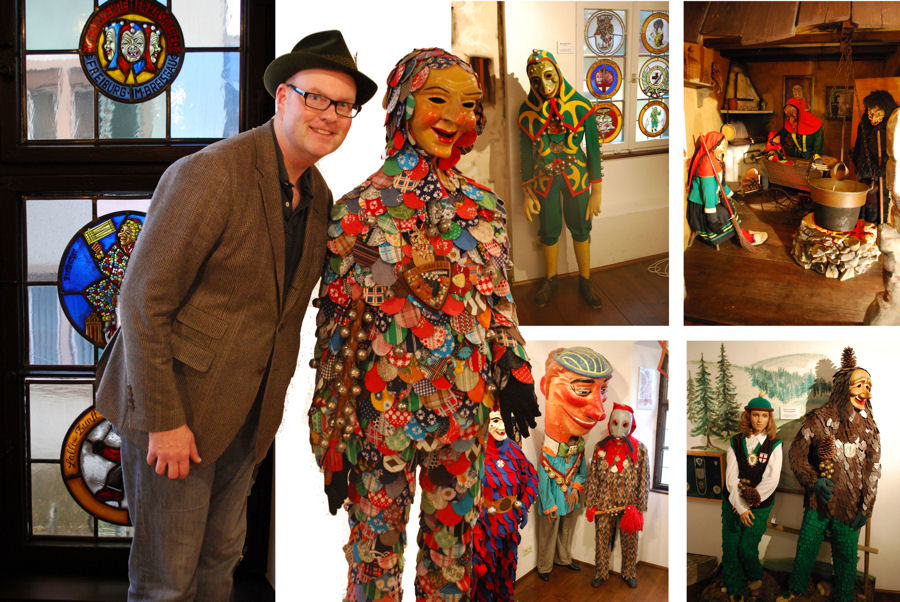 Inside Freiburg's Narrenmuseum, home of lots of creepy carnival constumes and masks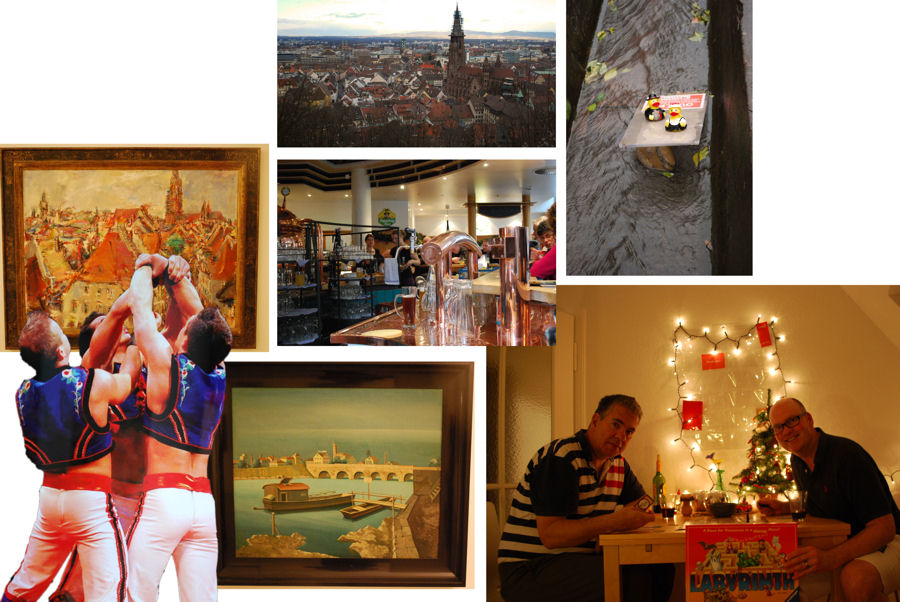 Above, views from a walk, ducks in traditional dress, our Labyrinth game, artwork in the modern art museum, circus performer's bottoms, and Fierling micro-brewery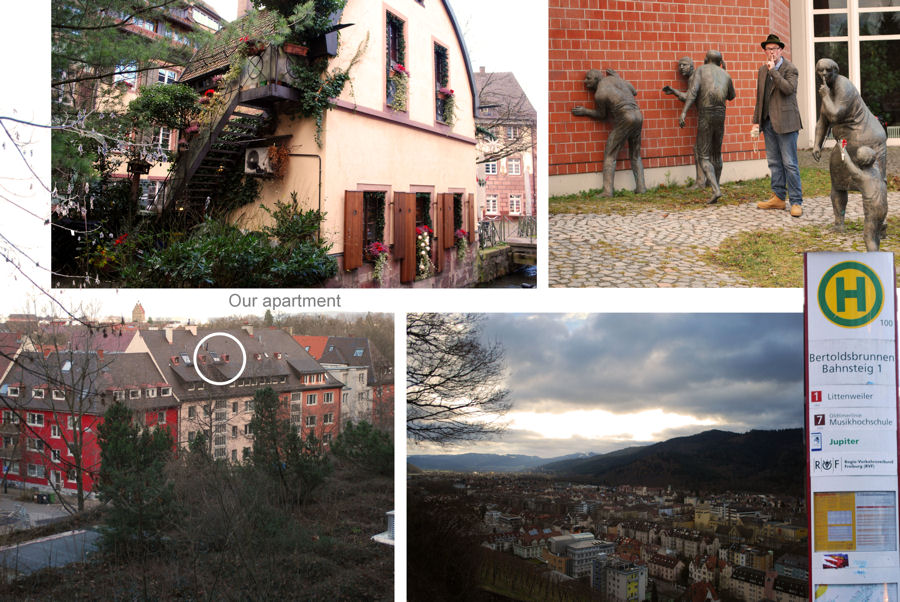 Above: Favourite street again, the music school, the tram stop to Jupiter, a view of the distant mountains, and our apartment at Schlossberg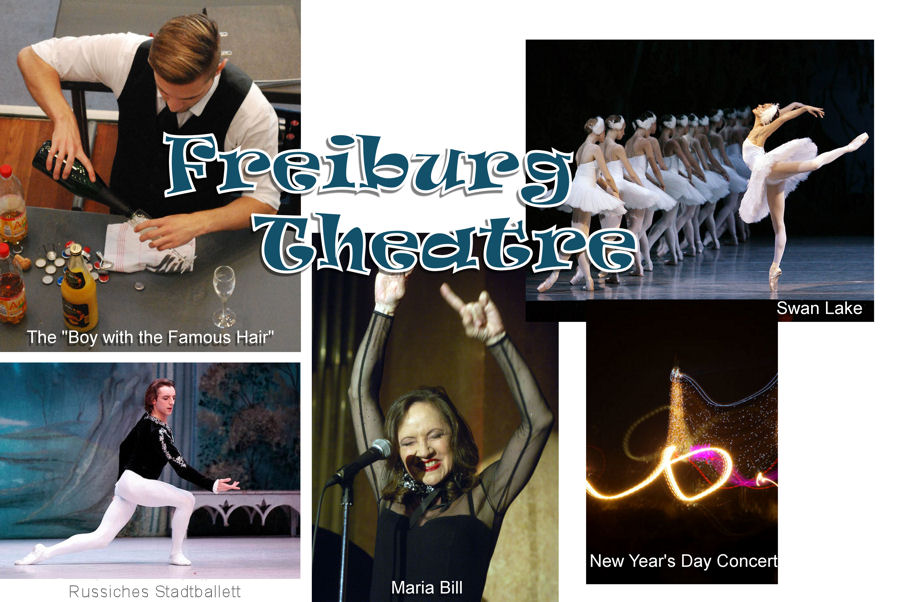 We saw lots of theatre and concerts during our visit, tended to by the "boy with the famous hair"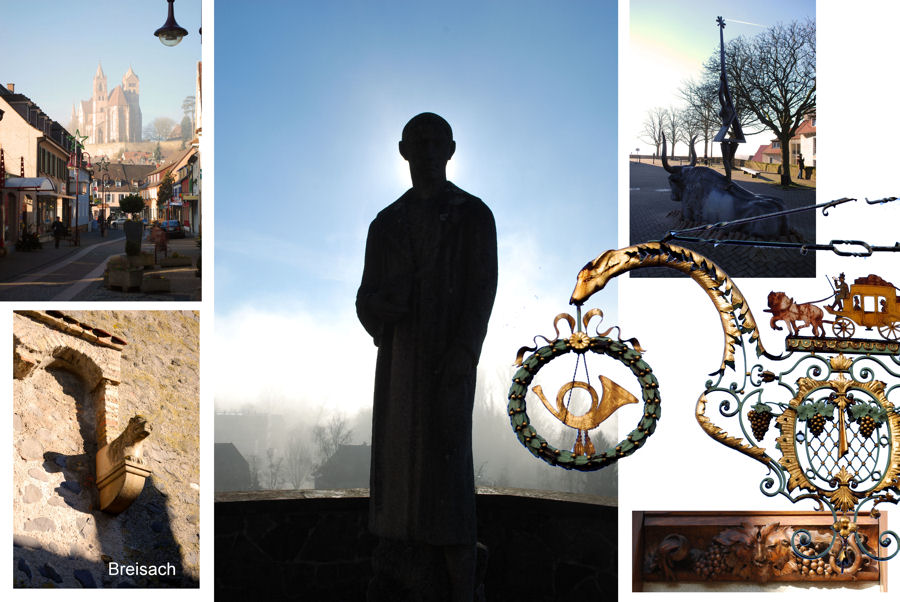 We stopped in Breisach en route to Colmar.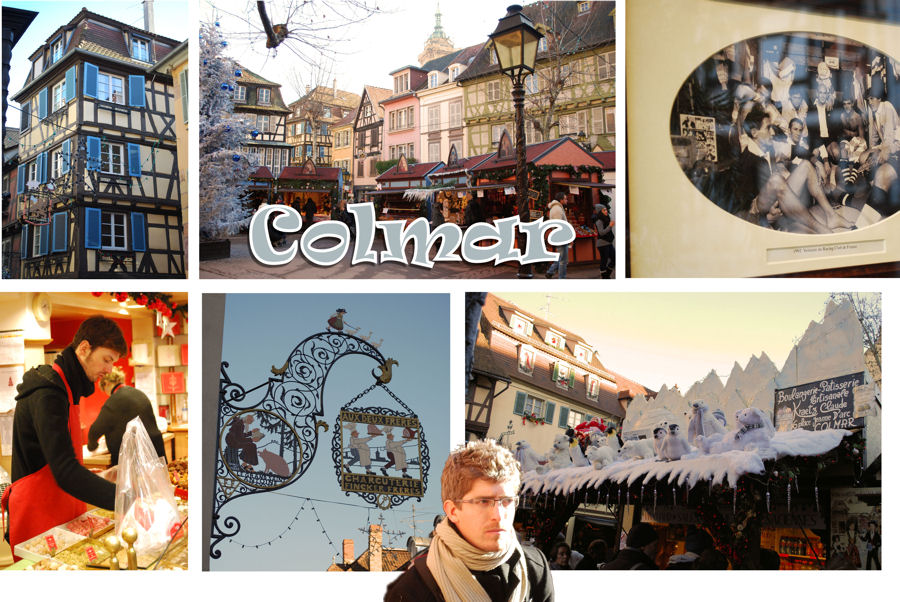 Fortunately, the French Christmas markets are still in full swing after Christmas.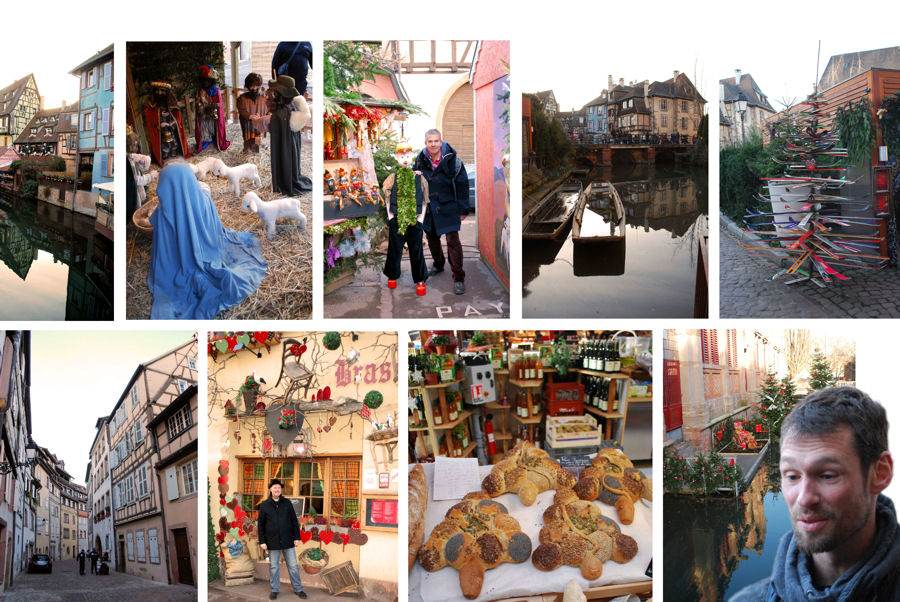 Little Venice and the market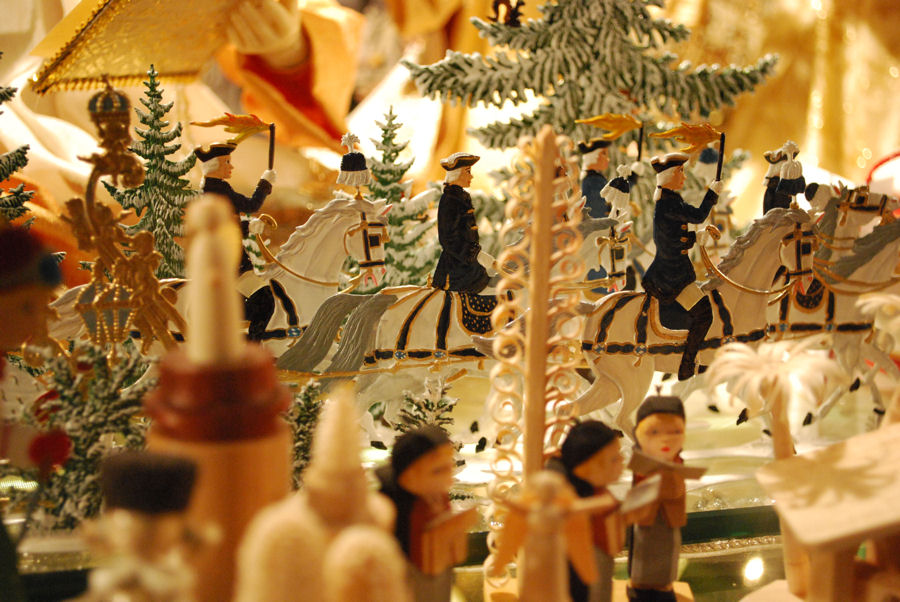 The window of my favourite Freiburg shop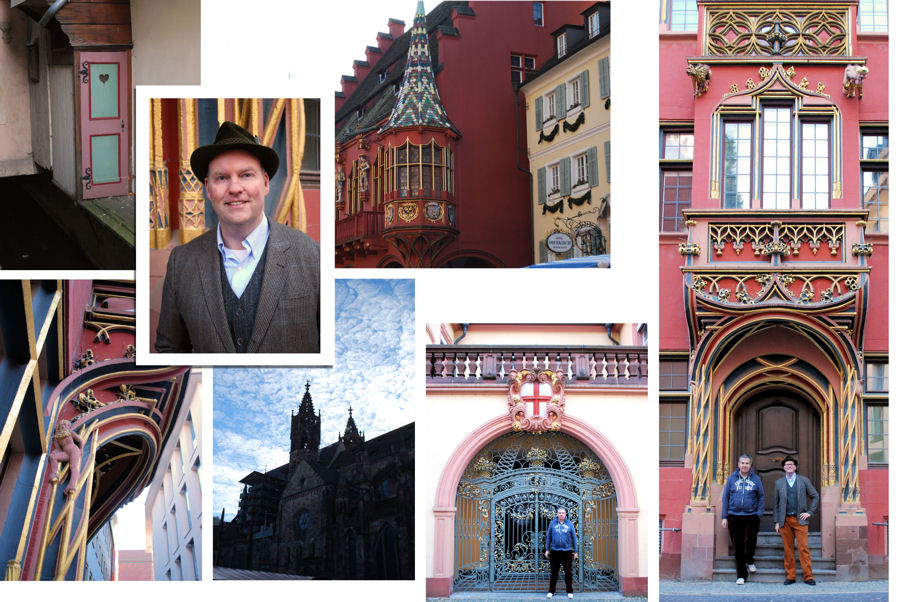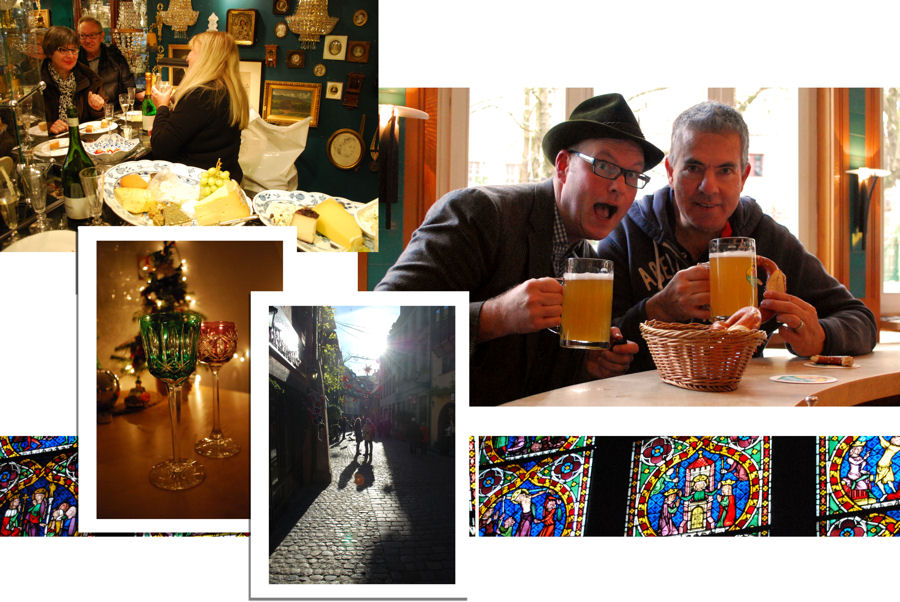 We returned to an antique store to buy glasses and ended up invited to a wine and cheese party. The beers are at Fierling (with yummy pretzels).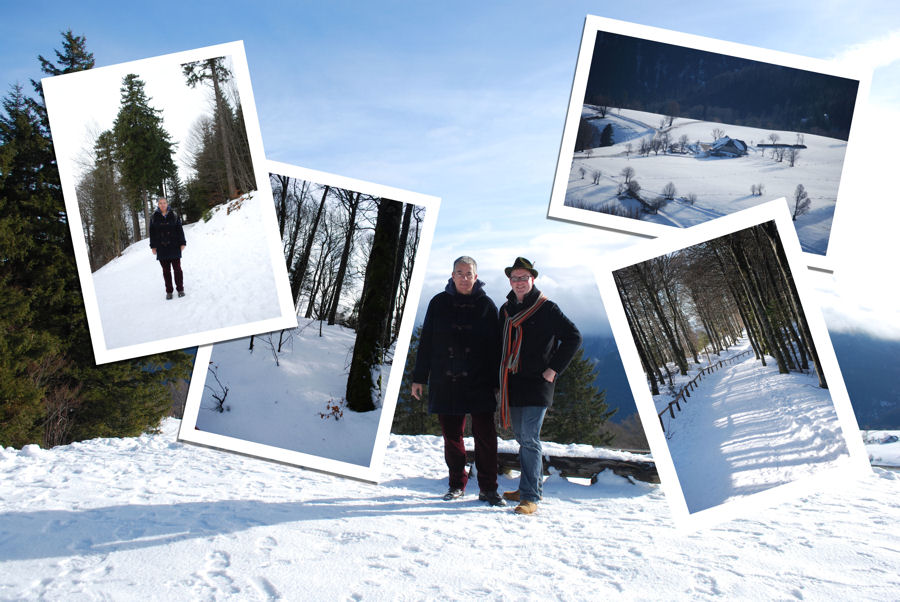 Our search for snow led us up Schauinsland. We saw deer on the way up.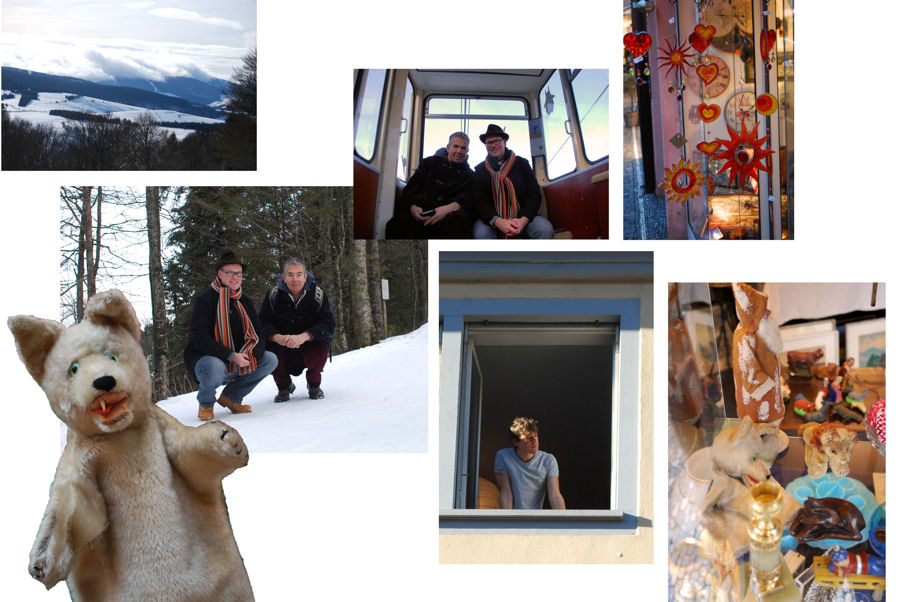 Above: Our quest for "Man in Window" is fulfilled and our cute wolf puppet pre-sale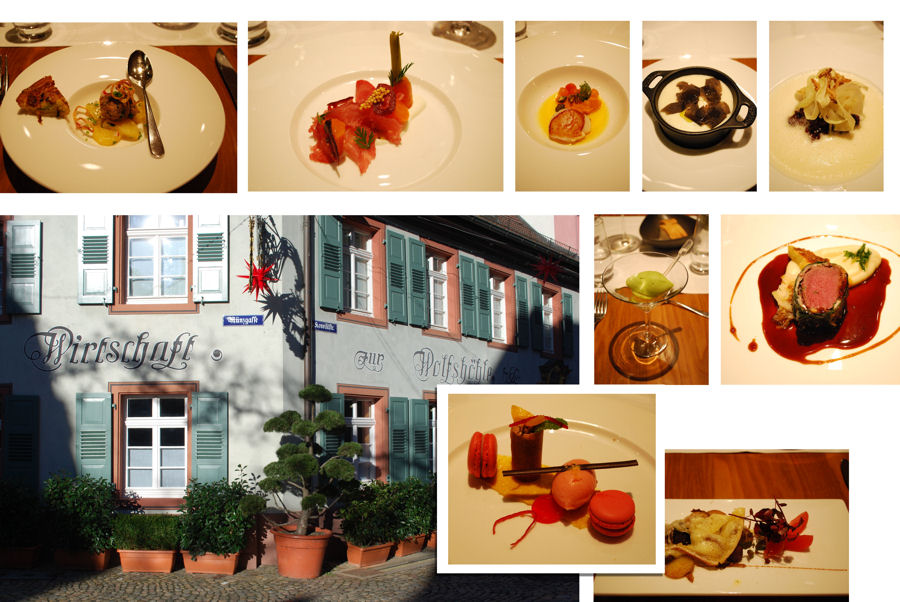 We ate at Freiburg's finest restaurant, Wolfshöhle, Standout dishes were scallop with pumpkin and curry oil, the cucumber sorbet with Black Forest gin, and the oh-so-tender venison.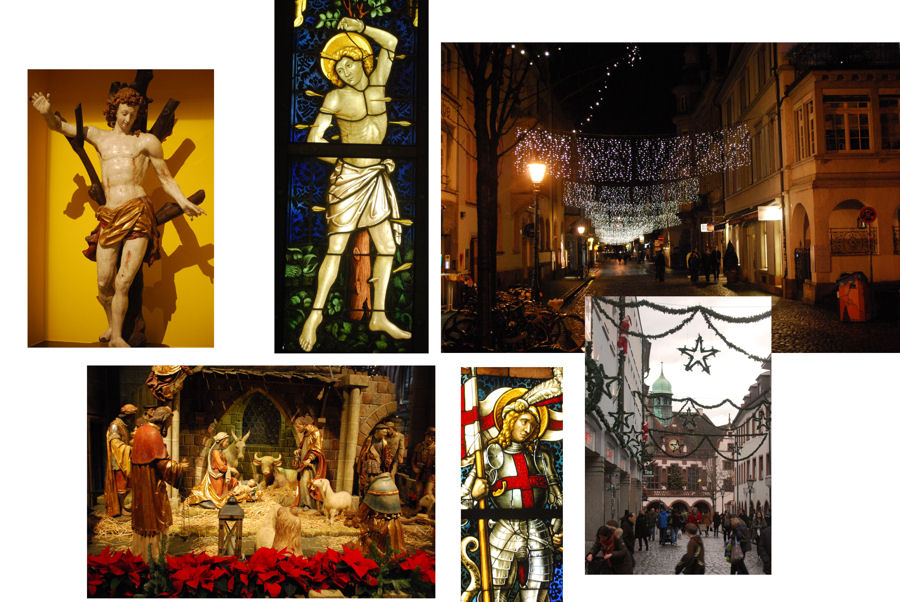 Images above are from the Augustiner Museum, the city streets, and the cathedral's manger scene. See more St. Sebastians HERE.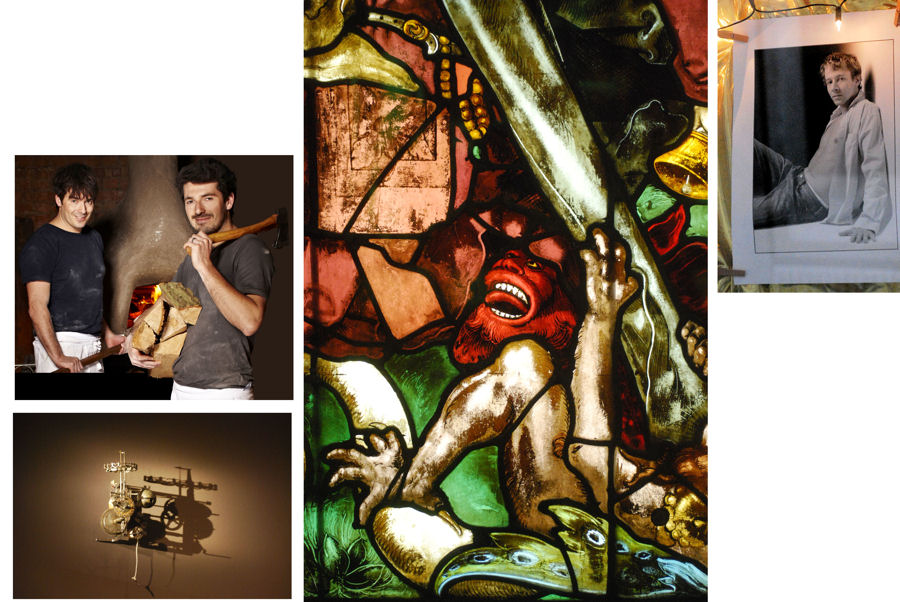 Above: a view of hell (always interesting), cutie in a photo studio, and the Fabulous Baker Brothers, my Christmas gift (a workshop with them in March). Click HERE to see photos from my day of baking and butchery with Tom and Henry Herbert.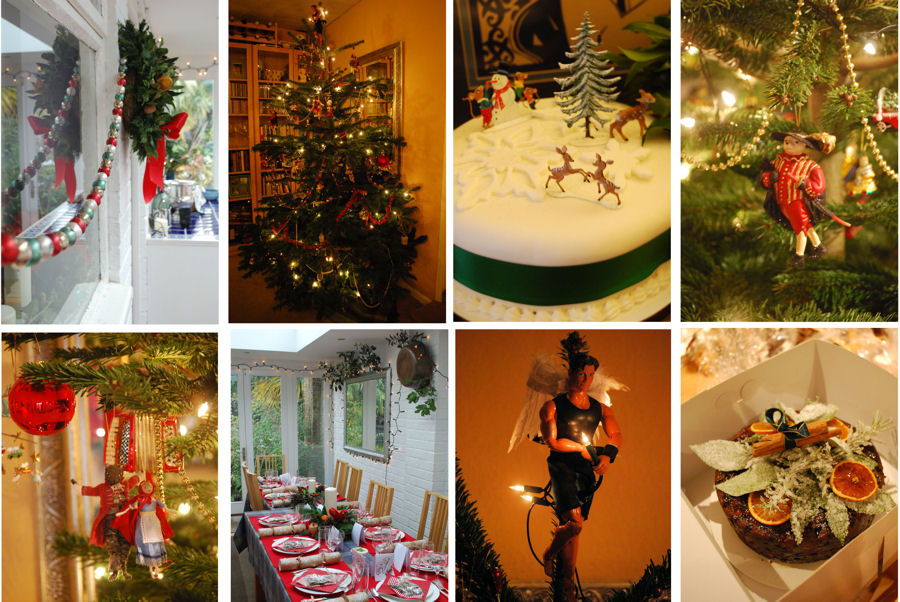 Above: some images from our Christmas back home. Click HERE to see our ornament collection.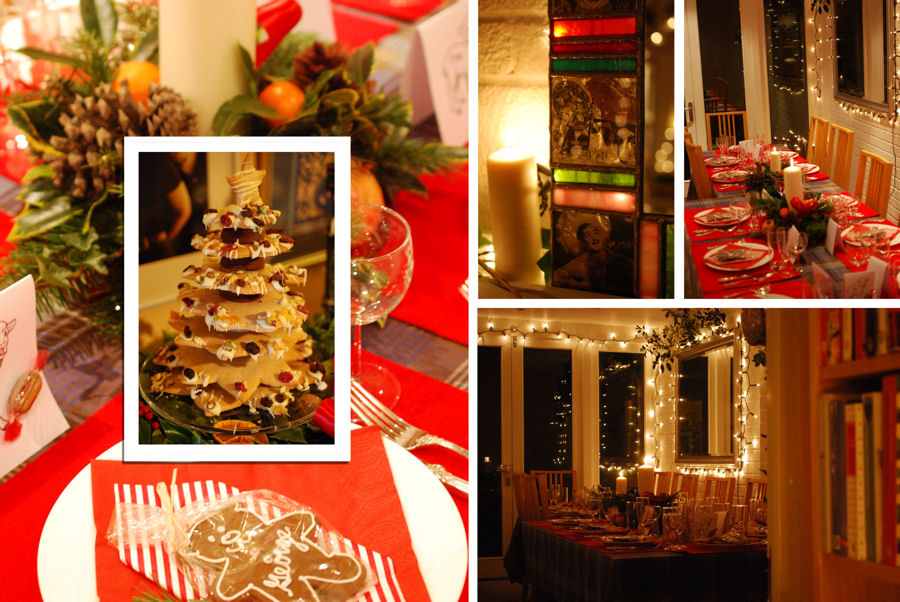 We hosted the family Christmas meal this year and decorated our conservatory in red and white.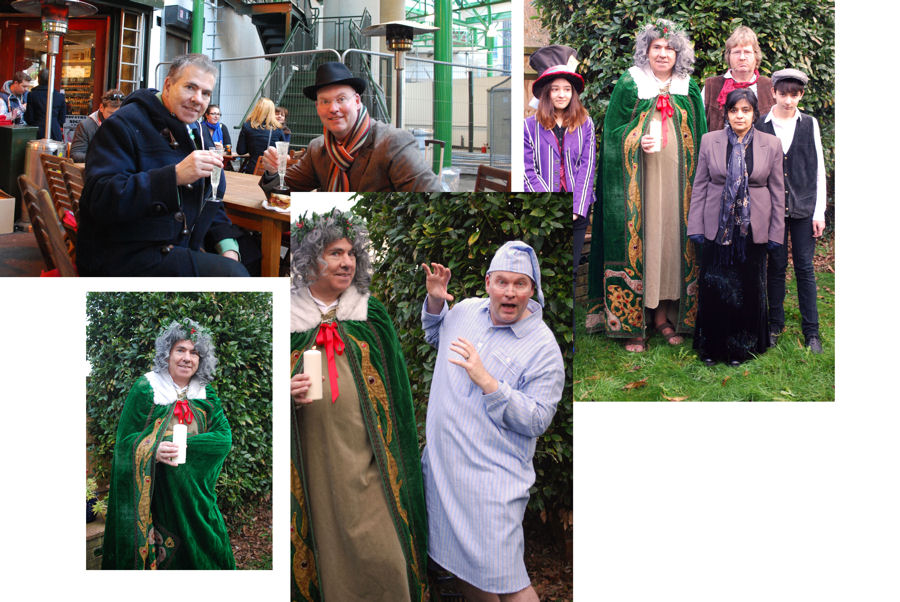 Scenes from our Victorian family Christmas