Summer fun in '21! Click HERE for photos from summer 2020 (Calabria and National Trusts), HERE for 2019 (London and Abruzzo), HERE for 2018 (Budapest, Le Marche, and Northern Ireland), HERE for 2017 (Paris and London), HERE for 2016 (festival and chaps), HERE for 2015 (reunion and wedding), and HERE for 2014 (meeting the stars).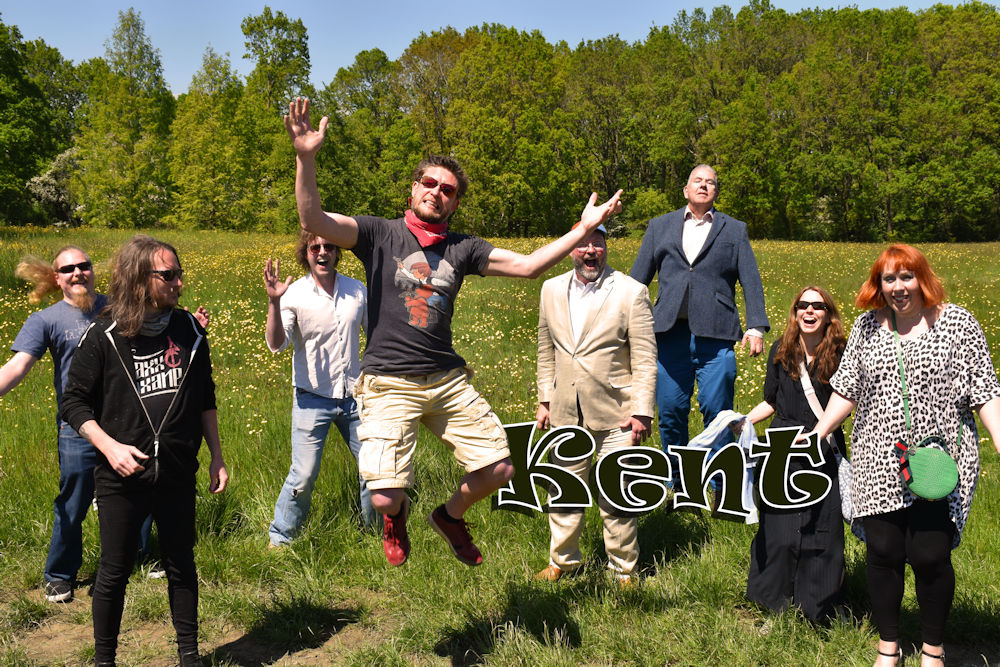 Unable to travel to Sicily as planned, we celebrated my birthday in Kent, where we met up with my first-ever Performing Arts students.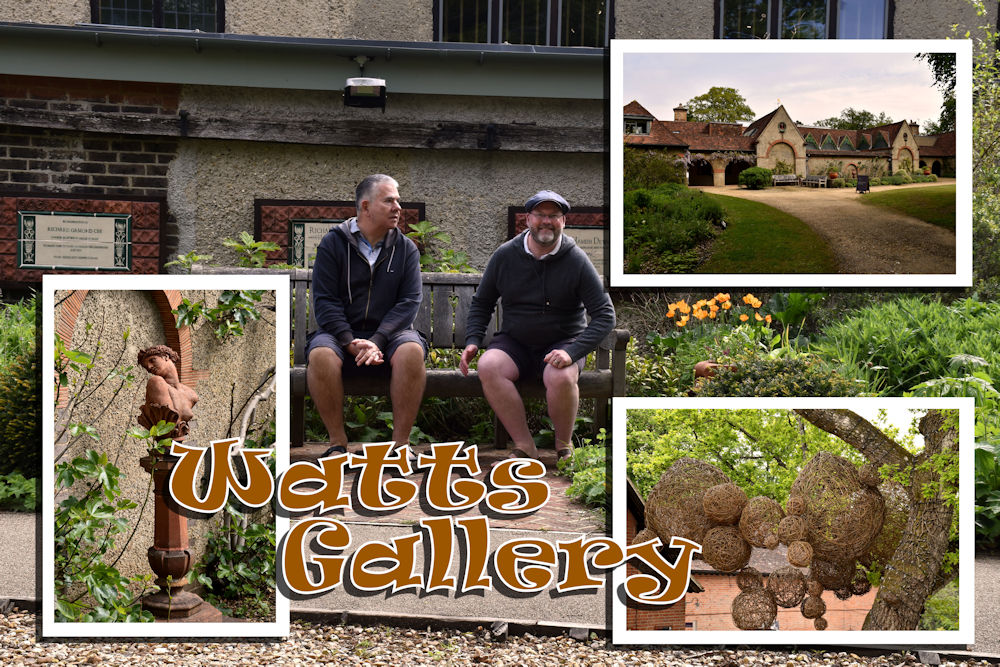 On the way, we stopped at the Watts Gallery and Artists' Village.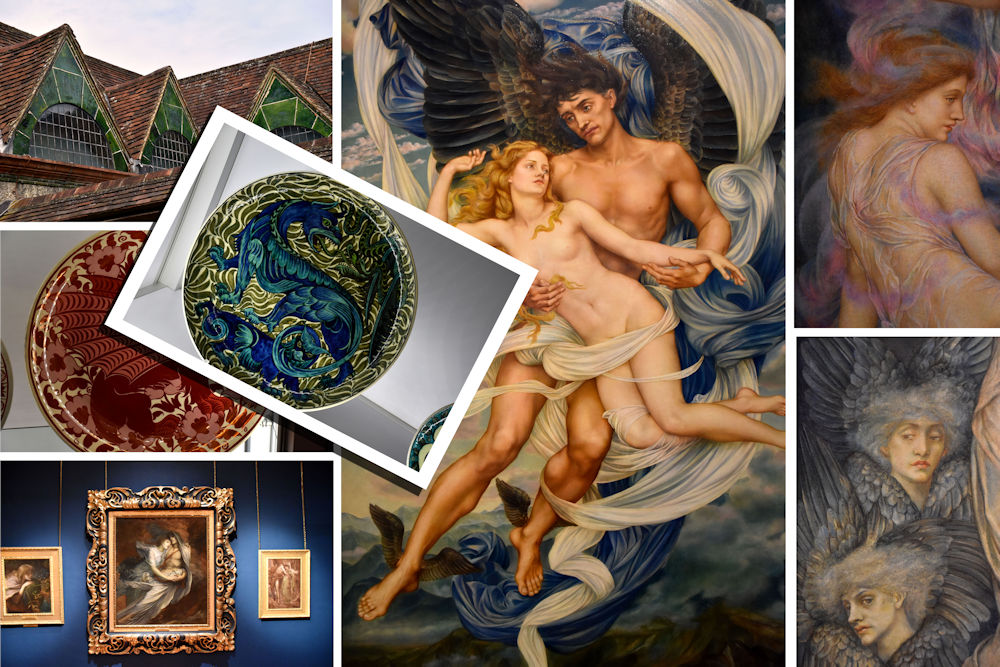 The gallery was full of wonderful Victorian artwork by George and Mary Watts.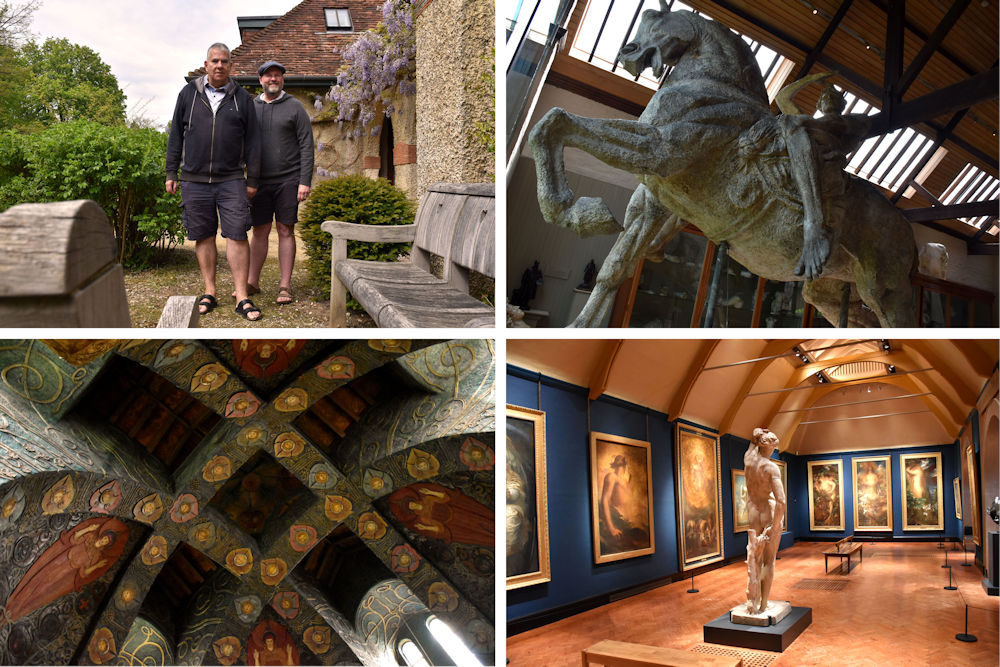 The colassal horse sculpture and Art Nouveau chapel were highlights for us.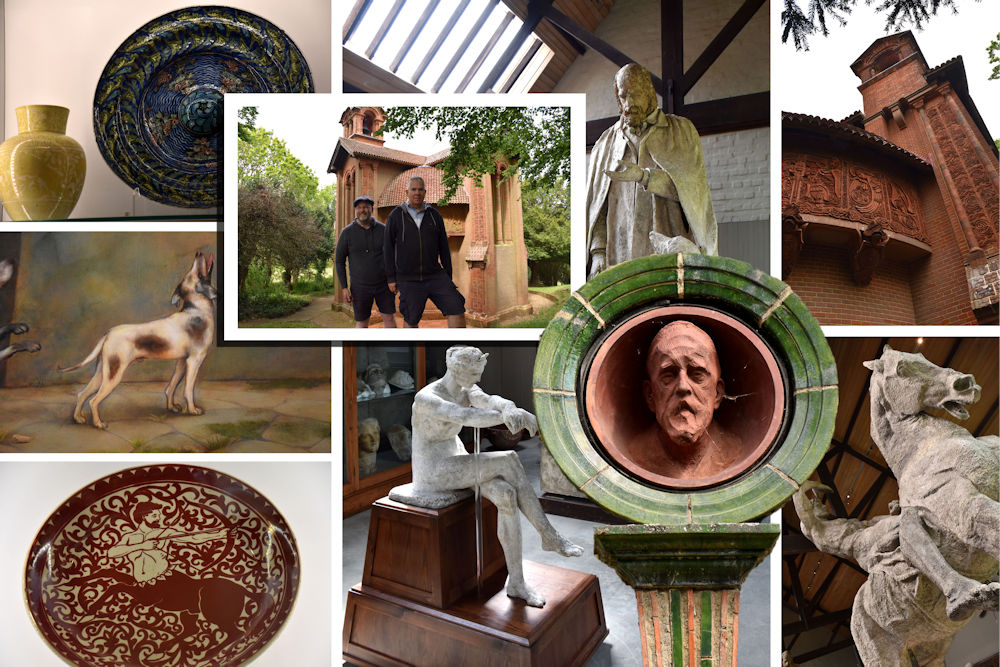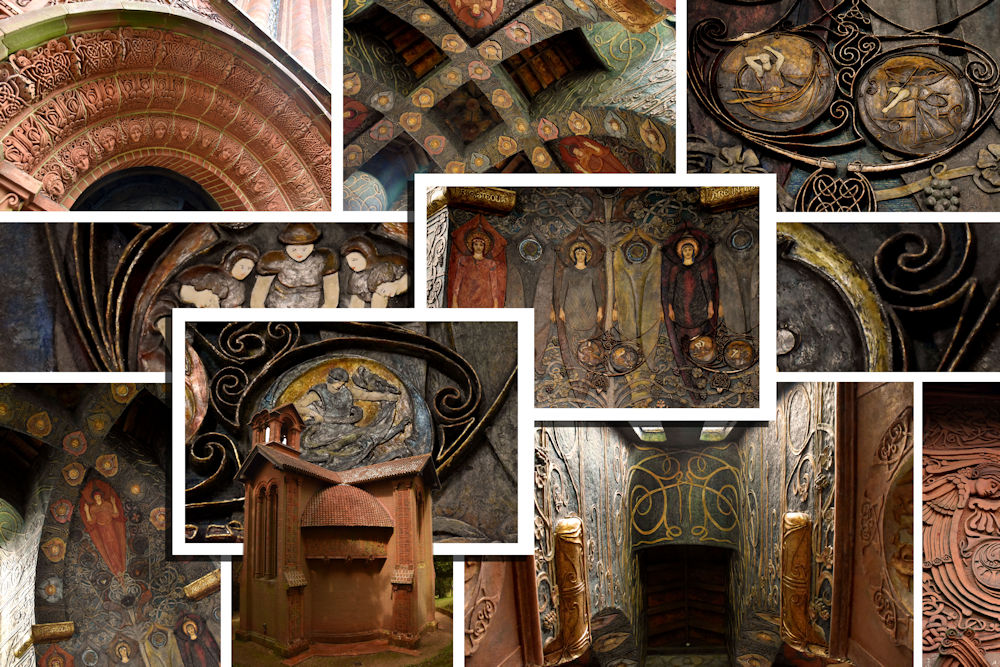 May Watts designed this small chapel and decorated it with a riot of Art Nouveau images.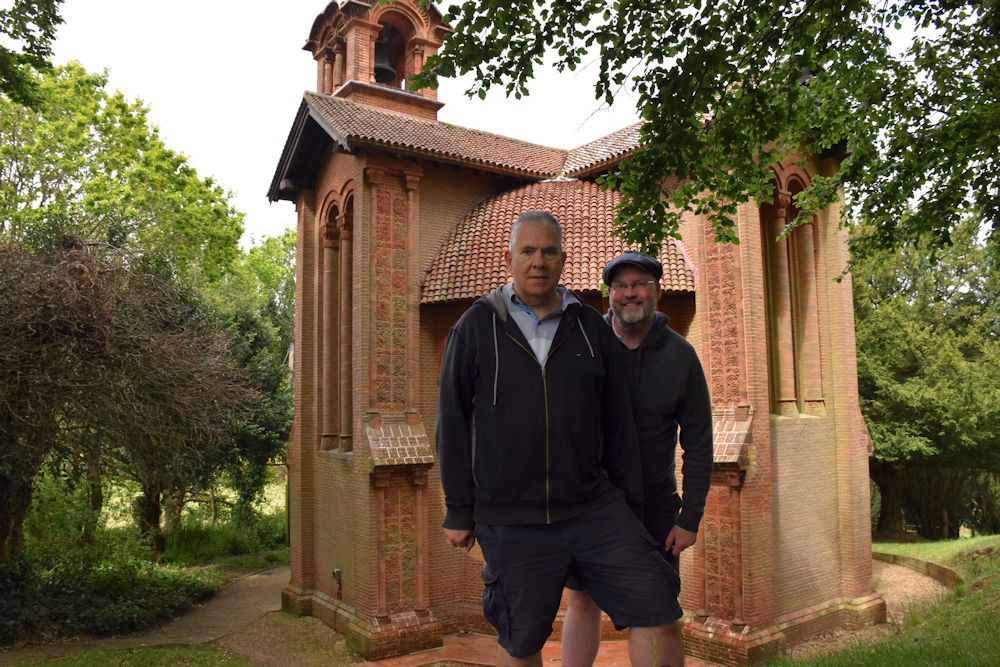 Outside the Watts Chapel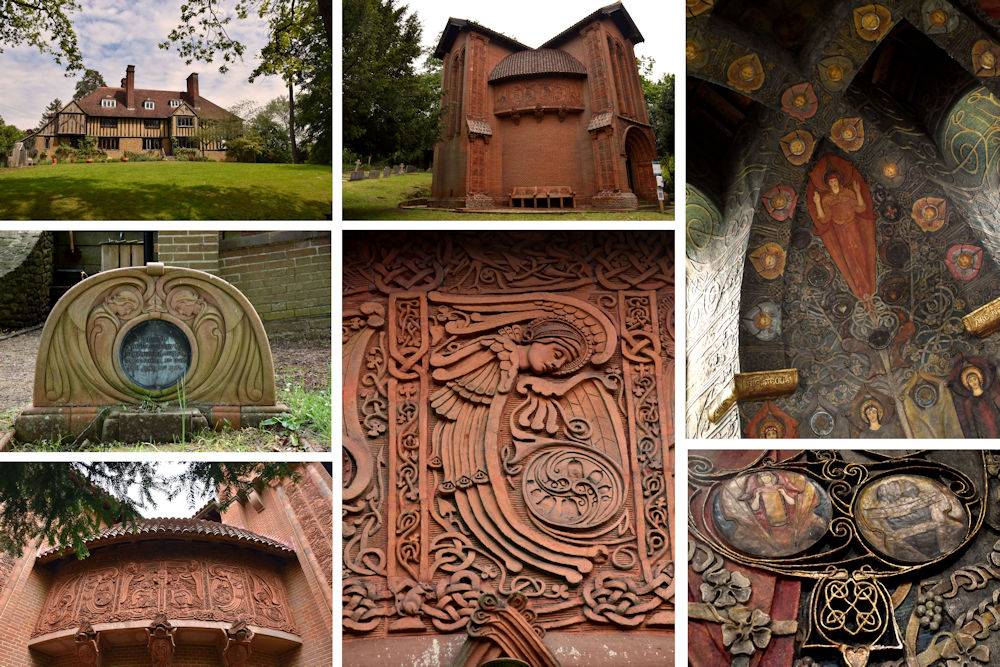 Even the gravestones were in Art Nouveau style.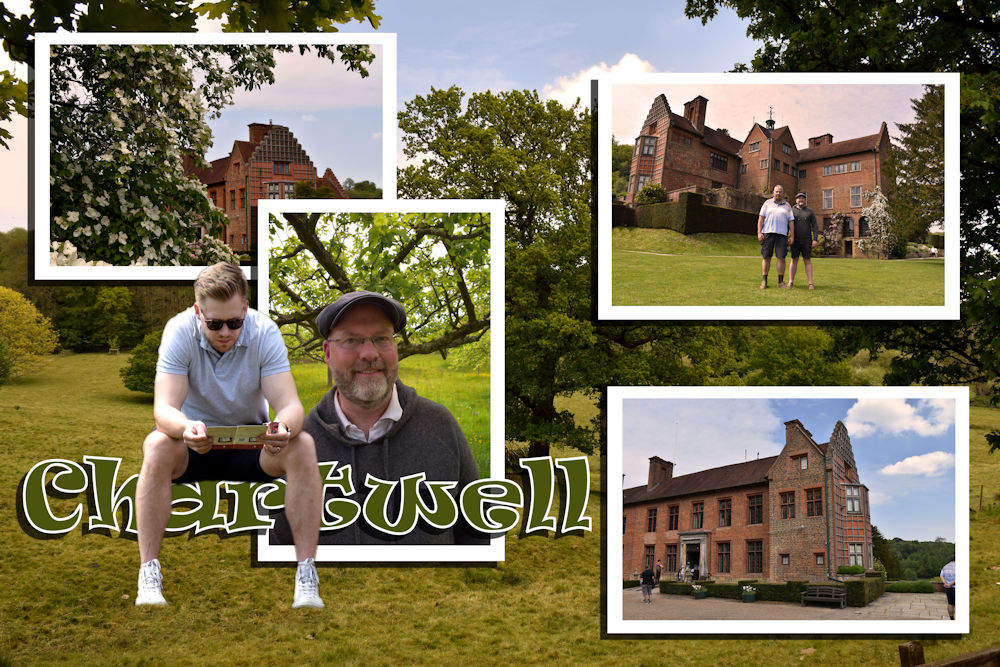 Our next stop was Winston Churchill's Chartwell.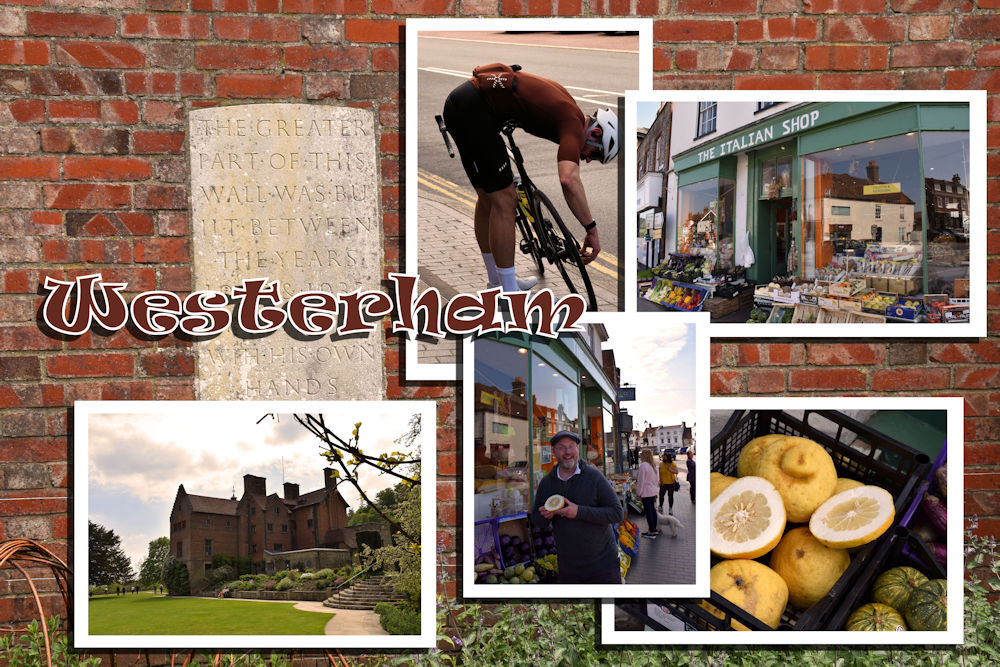 Westerham was more exciting for me than Chartwell, mainly because of the wonderful Italian Shop. We filled a basket full of provisions and, when the proprietor found out it was my birthday, he gave us free tiramisu and a discount on our bill for paying cash.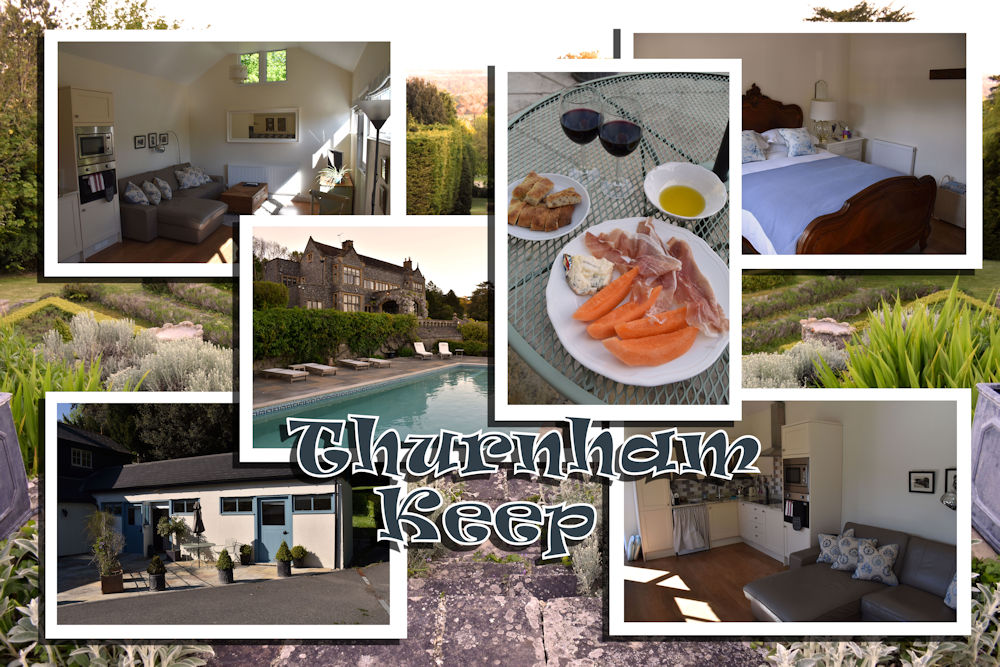 We arrived at the luxurious Thurnham Keep, where we stayed in the rennovated stables and had an Italian birthday meal outside.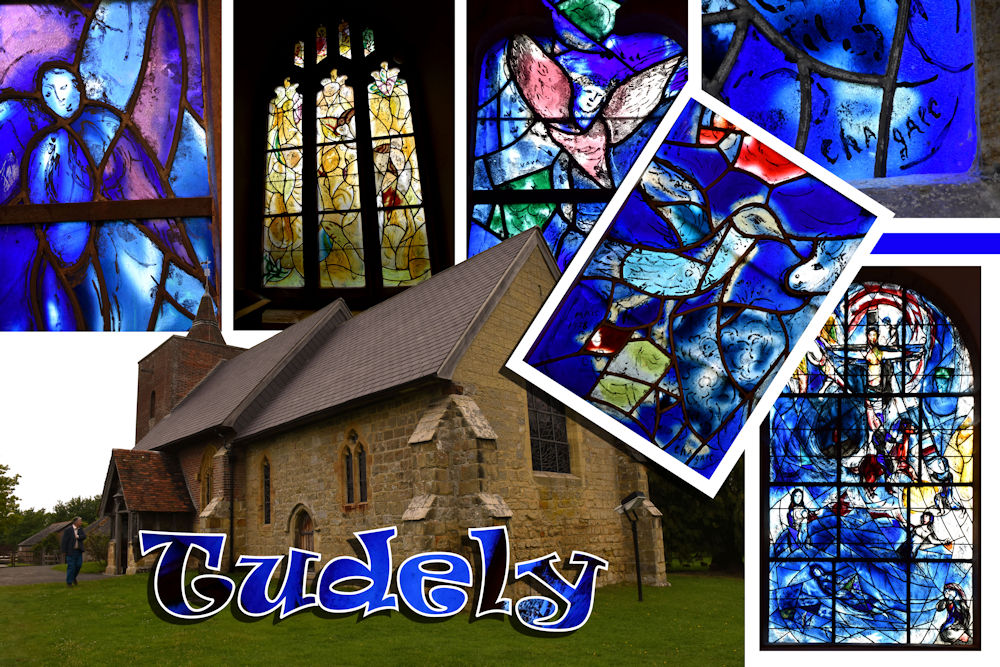 On Sunday morning, we visited All Saints Church in Tudely, which is the only church in the world with all its windows designed by Marc Chagall.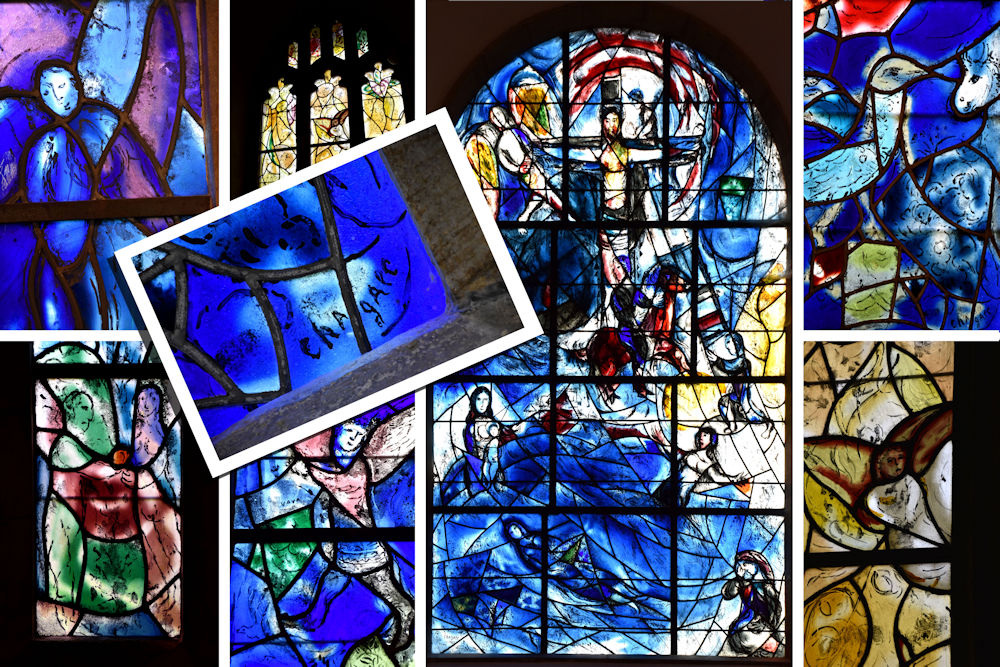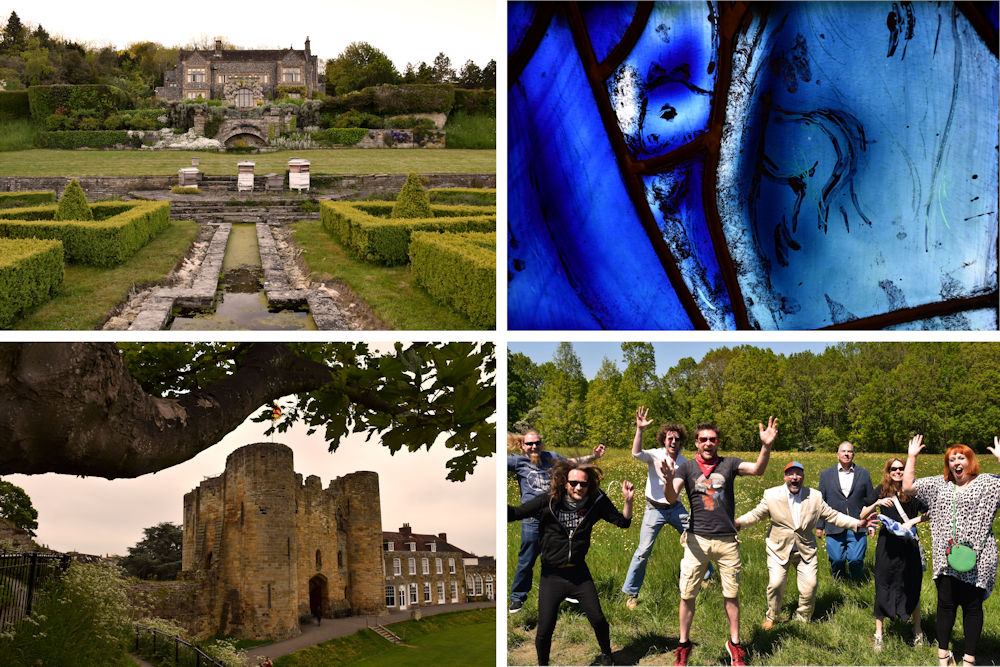 Some of my favourite photos from the trip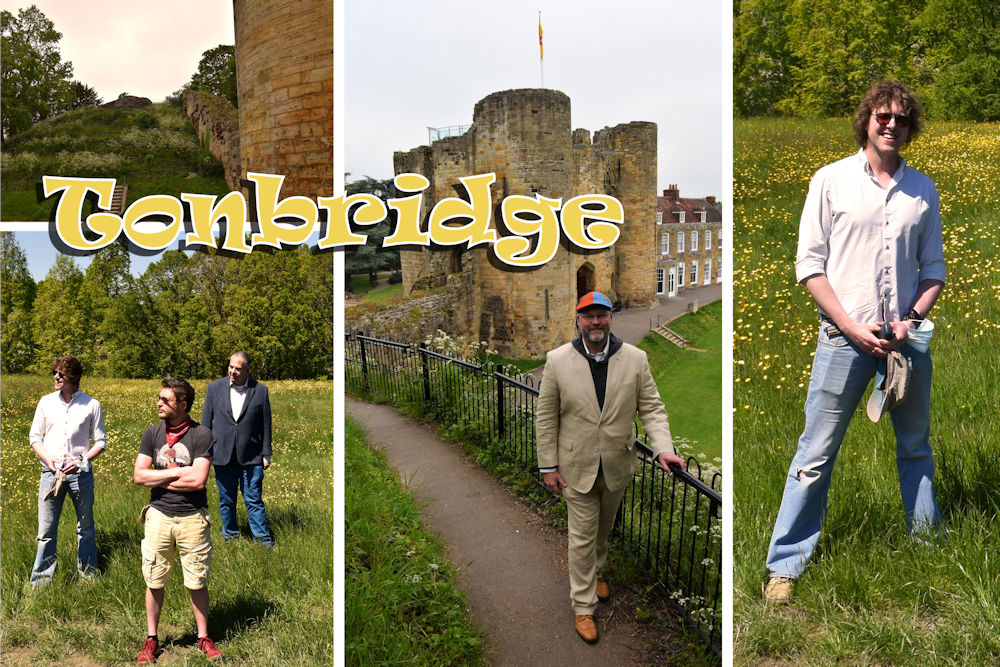 We visited Tonbridge Caste, where my students once performance A Midsummer Night's Dream at the medieval castle. Afterwards, we met up for lunch at a pub in Shipbourne.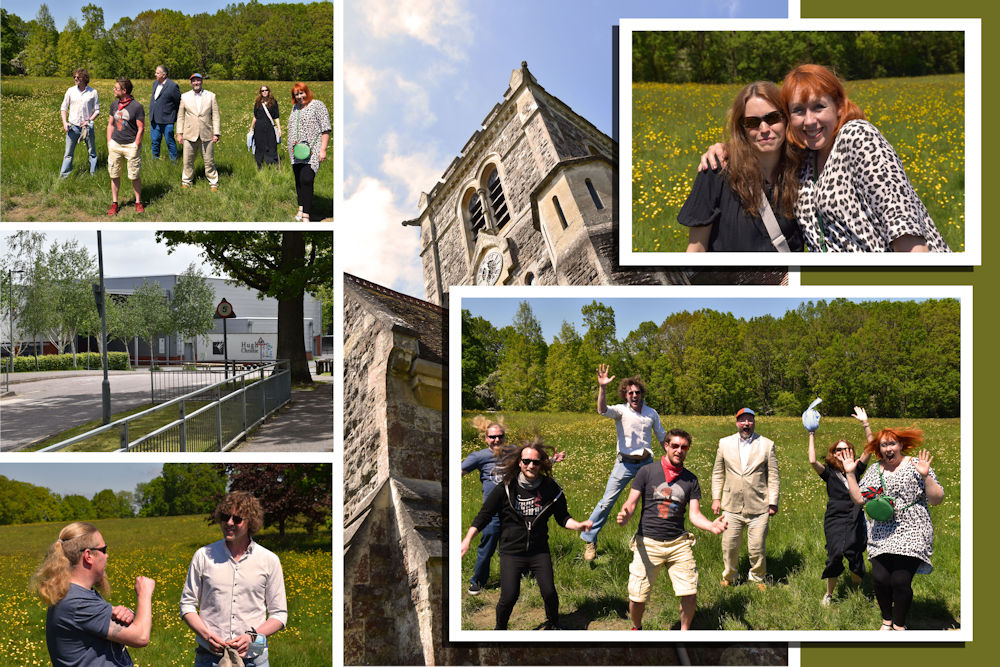 My Performing Arts students and our old school. Pictured, below right: Kris, Simon, Nick, James, me, Steph, Chloë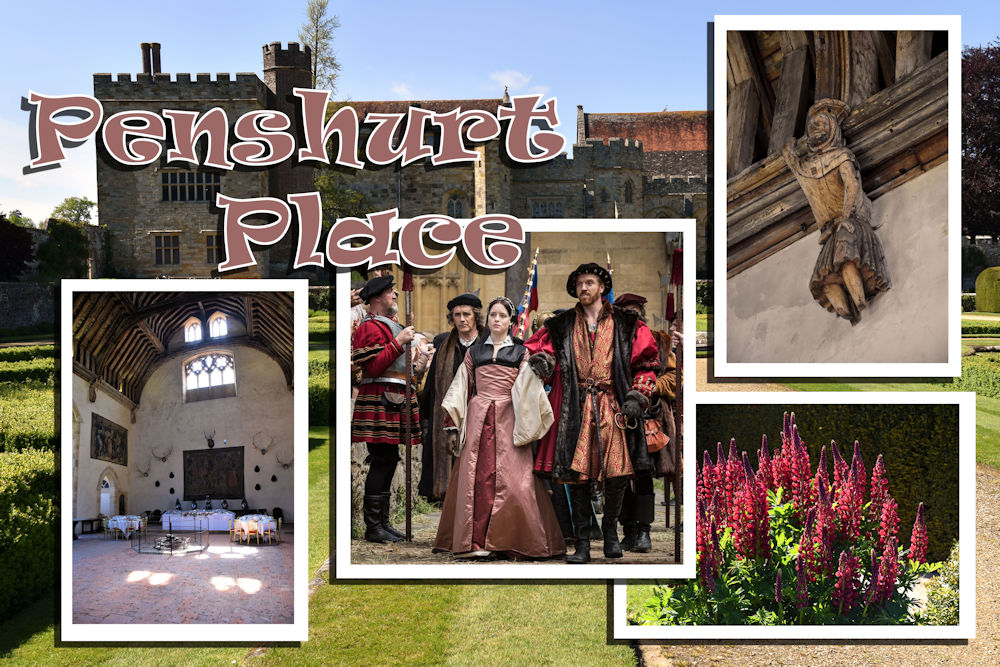 After lunch, we went to Penshurst Place, which was the setting for the television series, Wolf Hall, that starred Mark Rylance, Claire Foy, and Damian Lewis.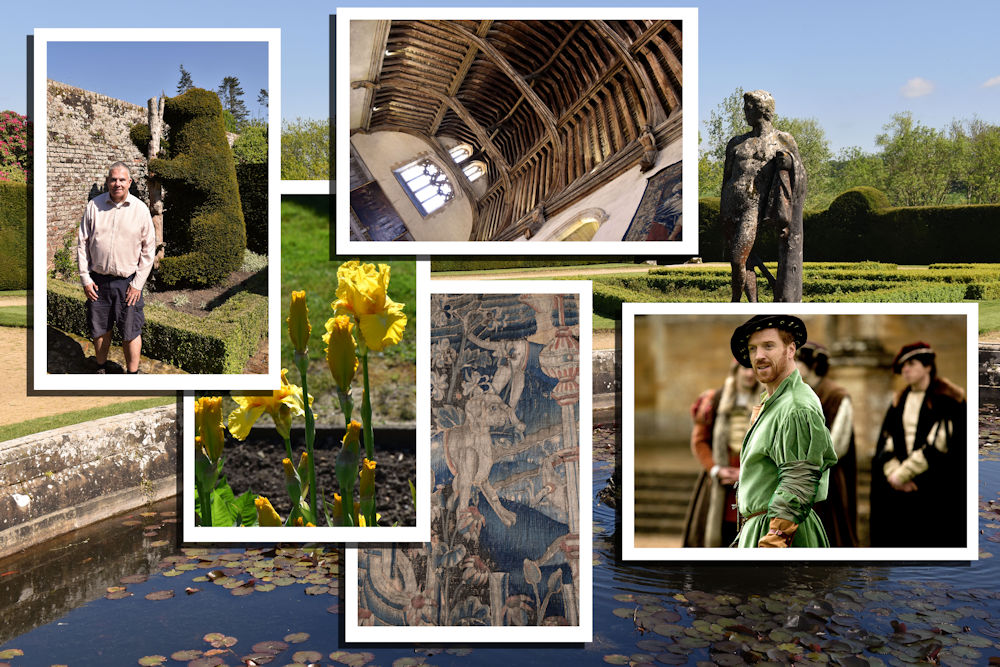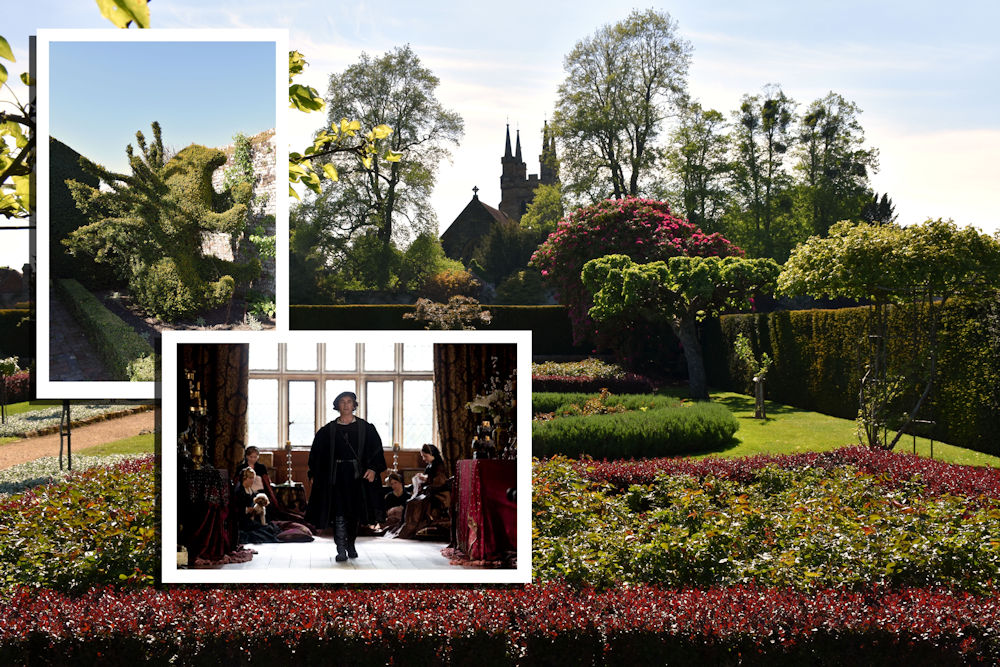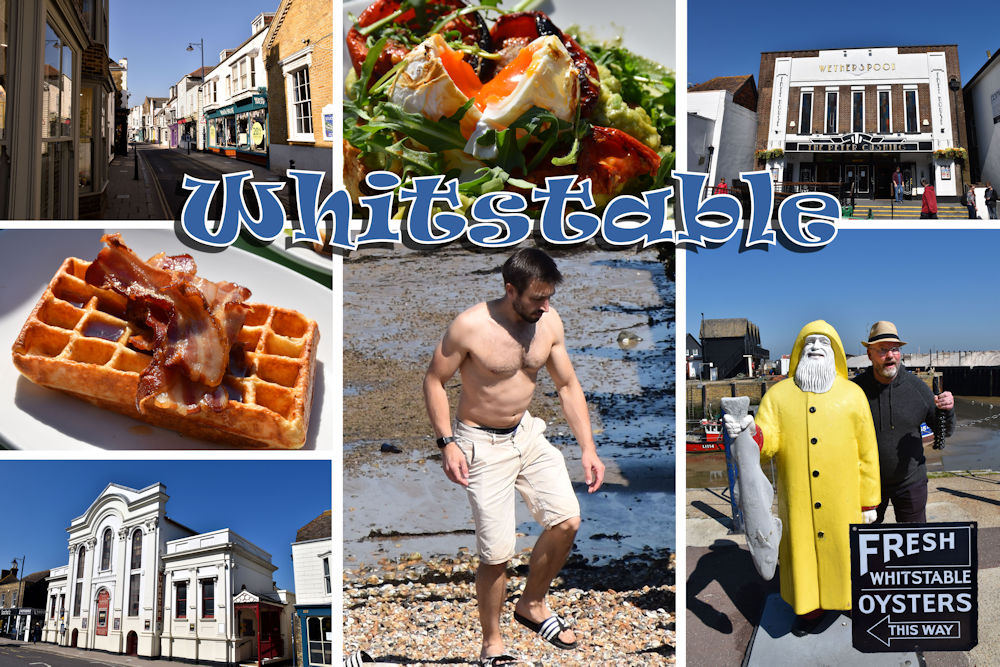 Whitstable was a pleasant surprise. We had a wonderful breakfast there and found Art Deco and cute dads to look at.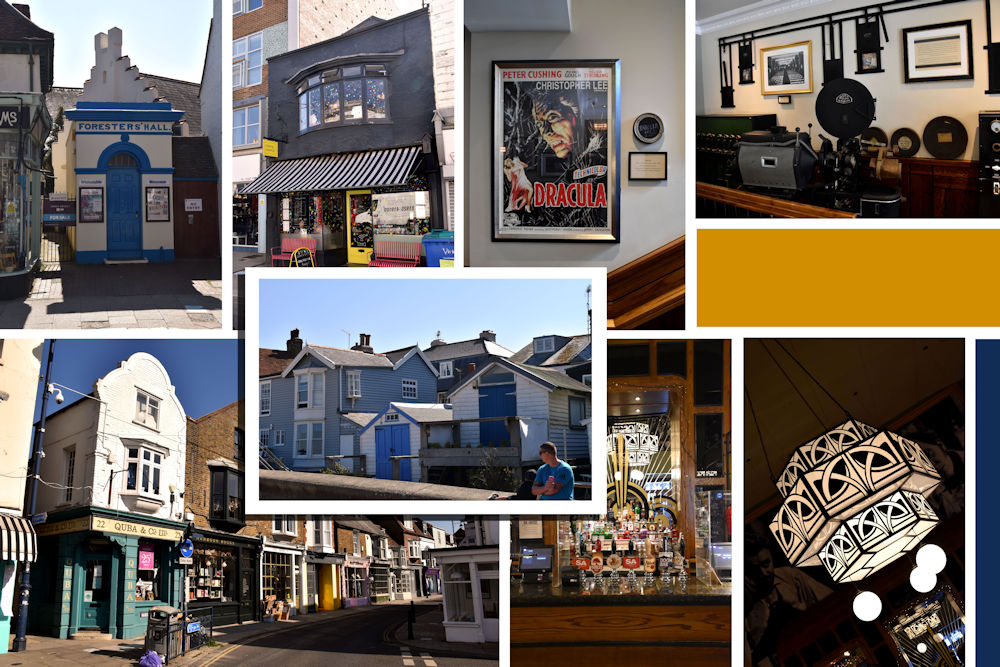 The local Weatherspoons was a former Art Deco cinema and Peter Cushing was a local resident of Whitstable.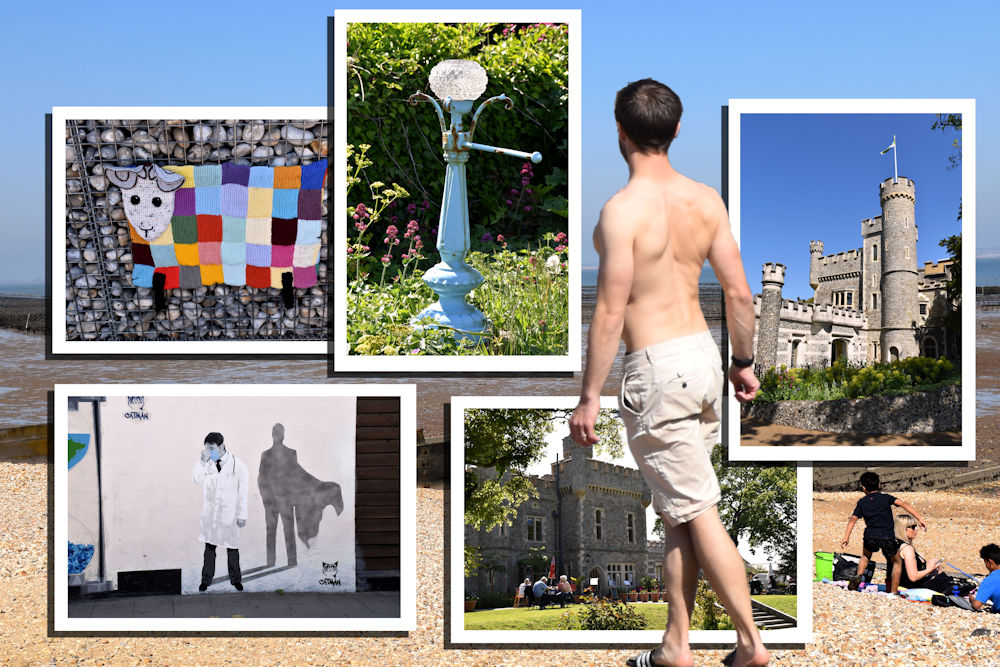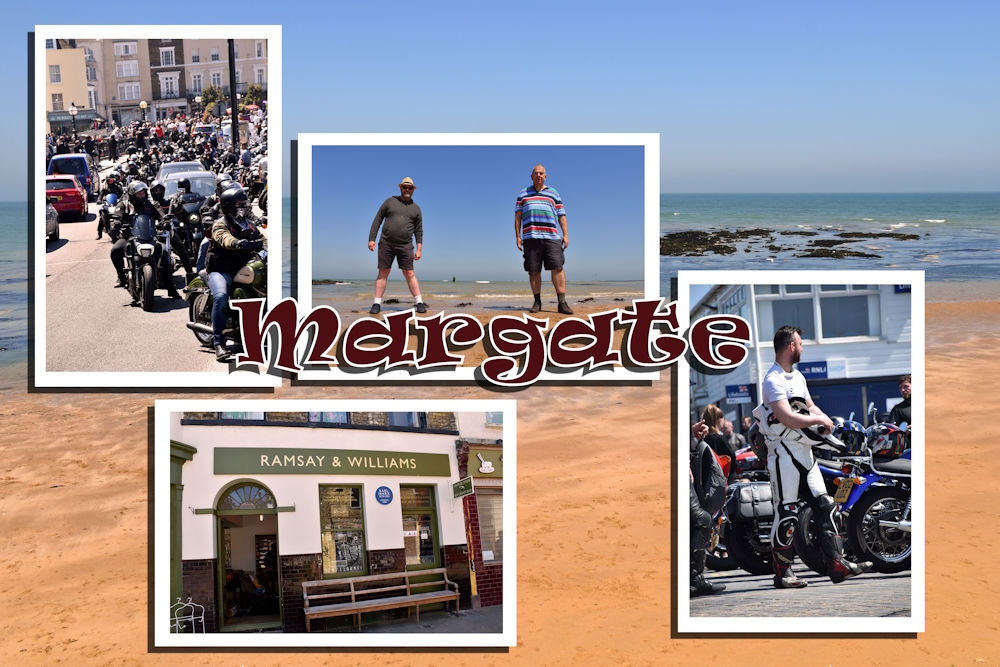 Our visit to Margate coincided with a Hell's Angels convention, mid-pandemic, no masks. What could go wrong?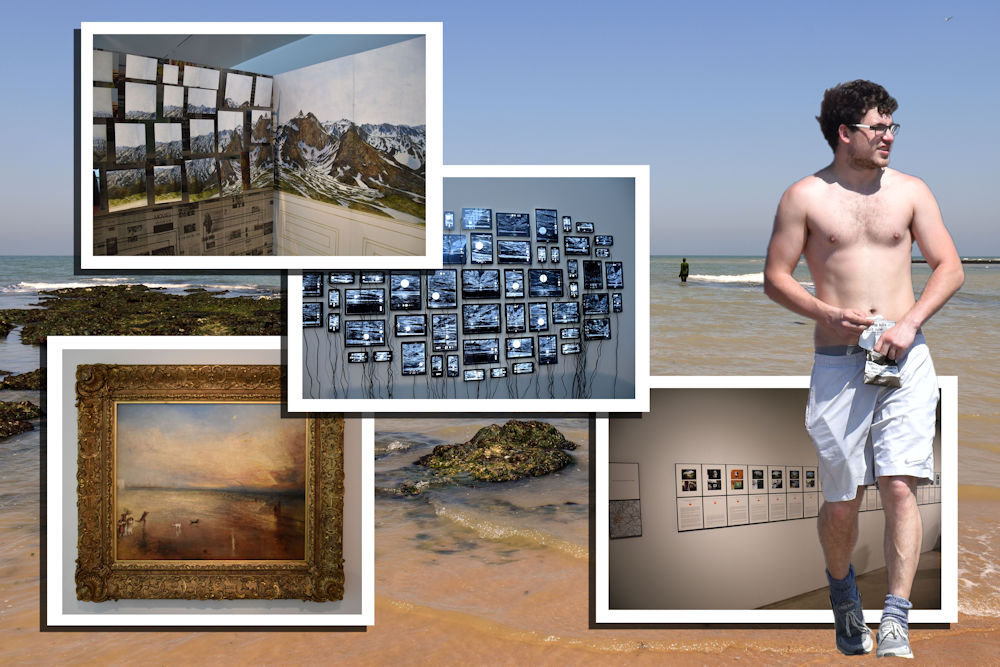 Margate's Turner Contemporary featured clever works by Ellen Harvey. The Tourists explores themes of tourism and ecology, our relationship to images, architecture and place, destruction and loss.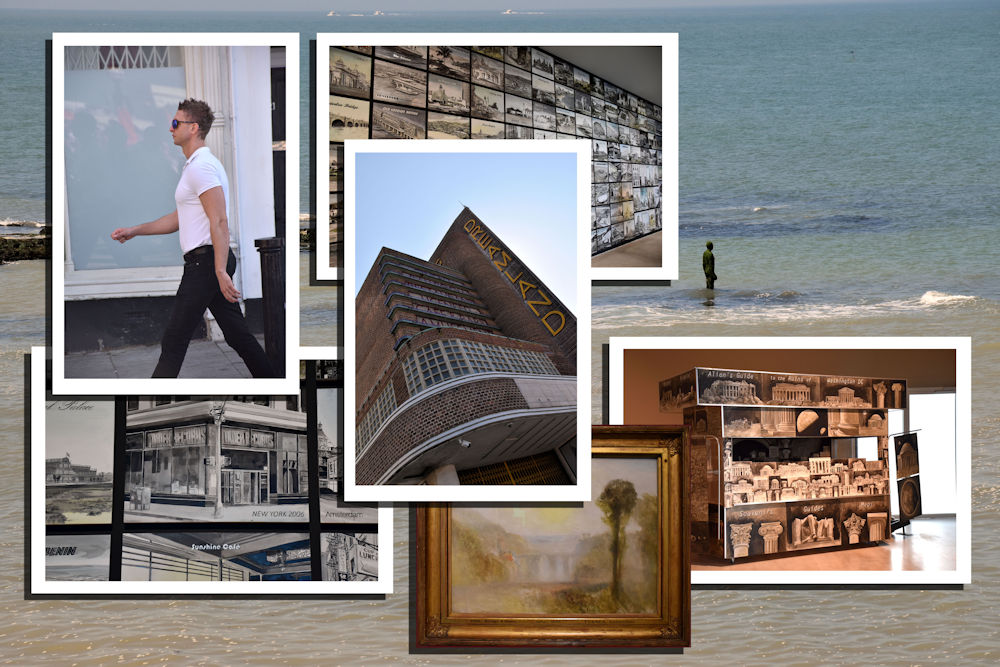 The centre-piece to the show is a new work called The Disappointed Tourist, comprising over 200 paintings of sites that have disappeared. From the Temple of Bel in Syria to Tower Records in New York, Harvey has crowd sourced places from across the world. Also shown is Turner's painting of Spoleto's acqueduct, which we crossed in 2014.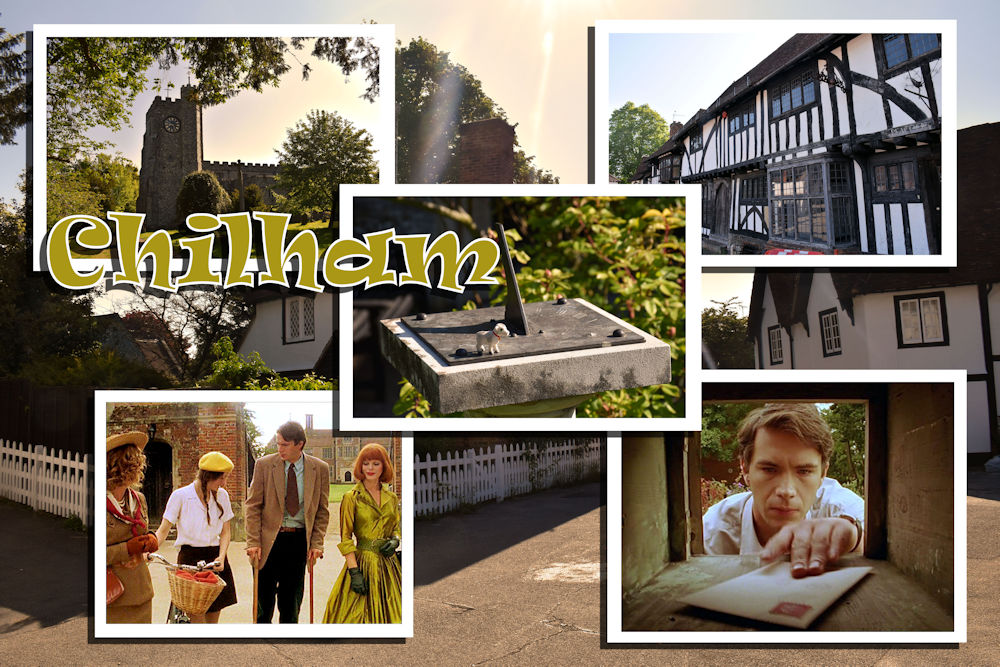 Long-time Marple fans, we loved visiting Chilham, the quaint village where The Moving Finger was filmed.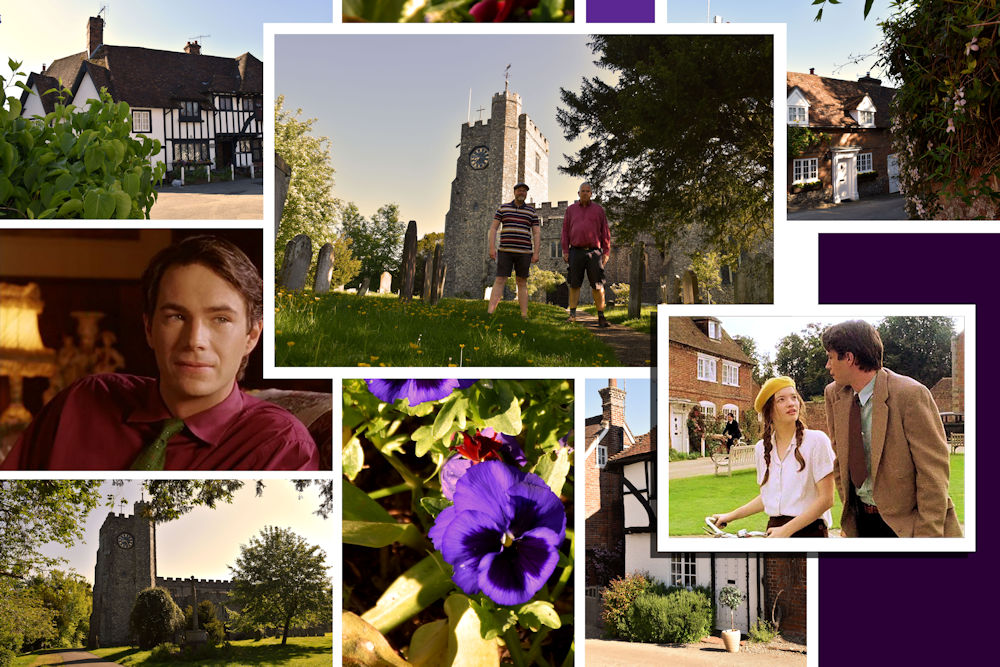 Scenes from Chilham and The Moving Finger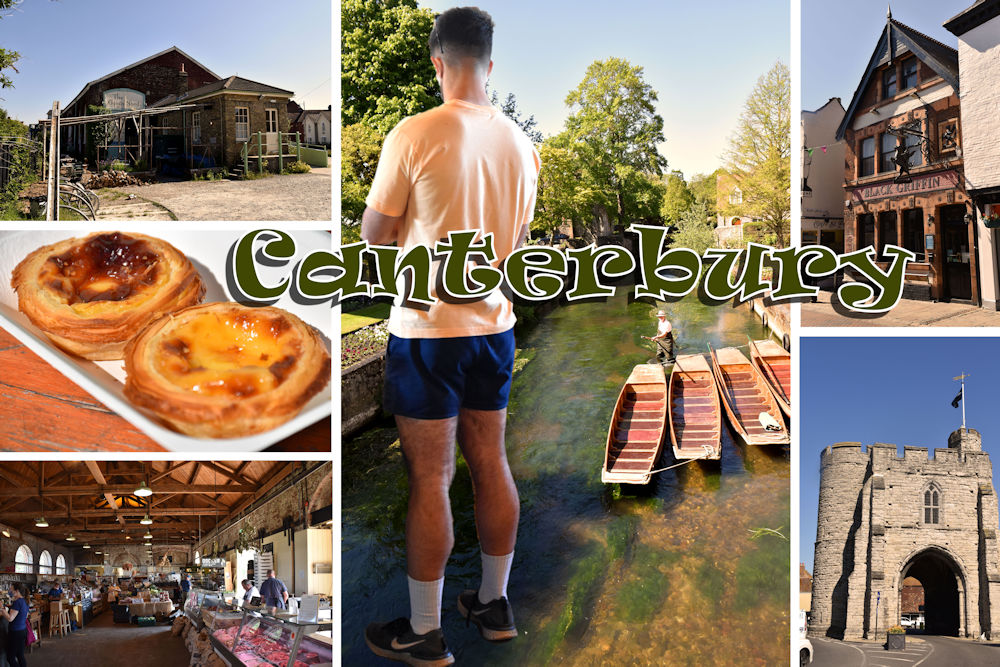 We started our visit to Canterbury at The Goods Shed, where we bought provisions and Portuguese tarts.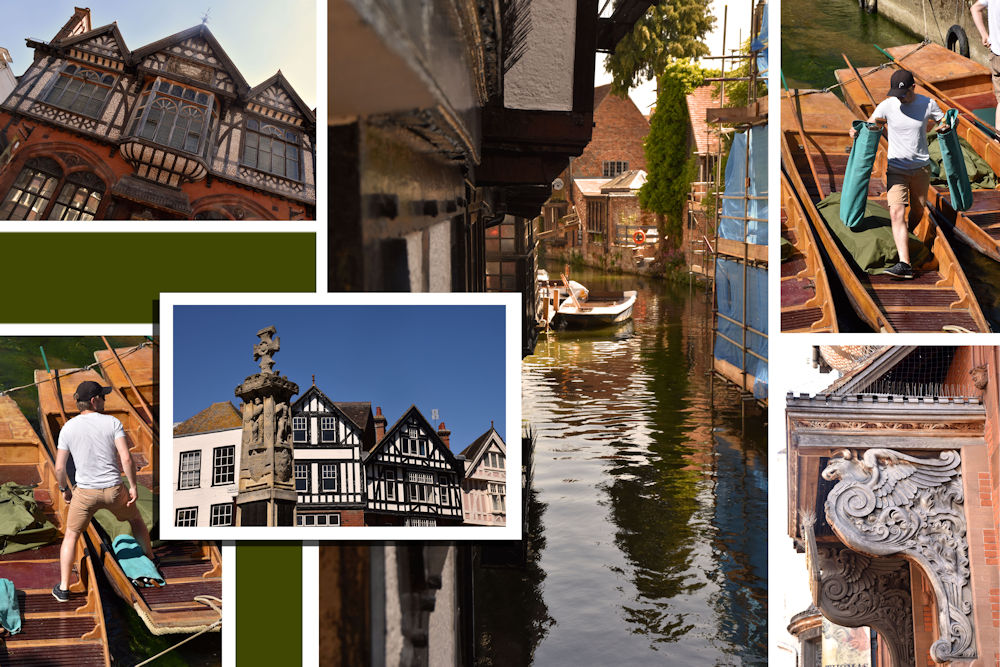 Canterbury sights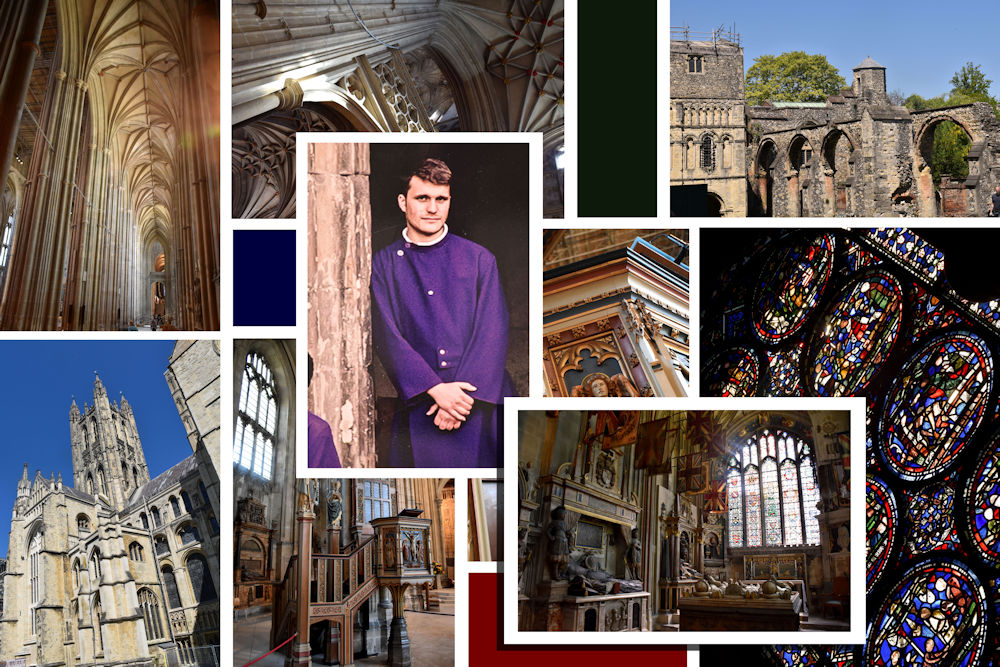 I once performed in Canterbury Cathedral but didn't fully appreciate all the art and architecture at the time.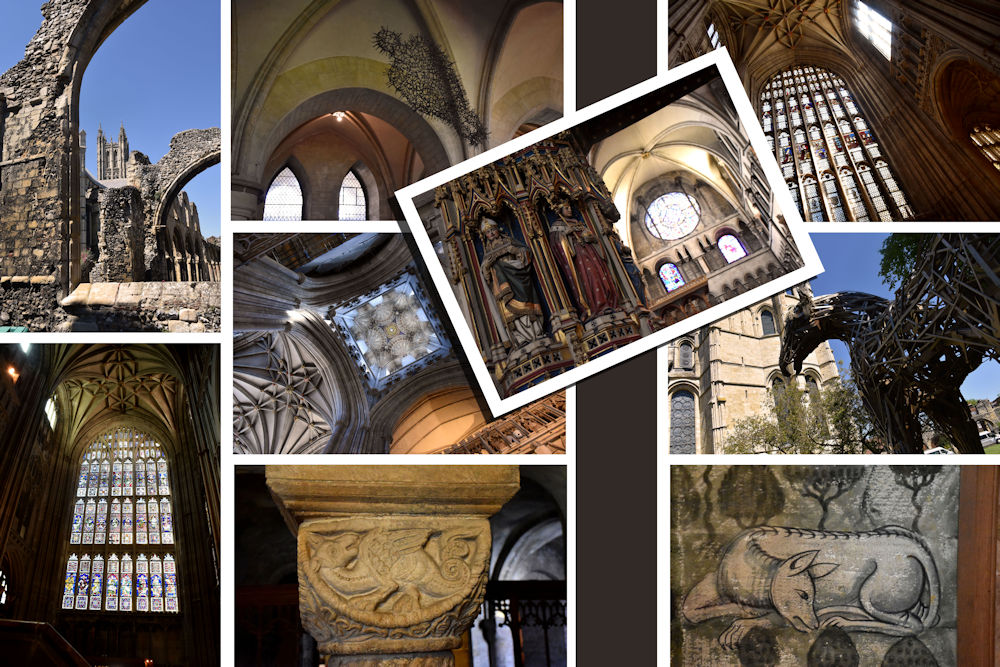 Pictured above is Antony Gormley's Transportsculpture made from reclaimed nails from the cathedral.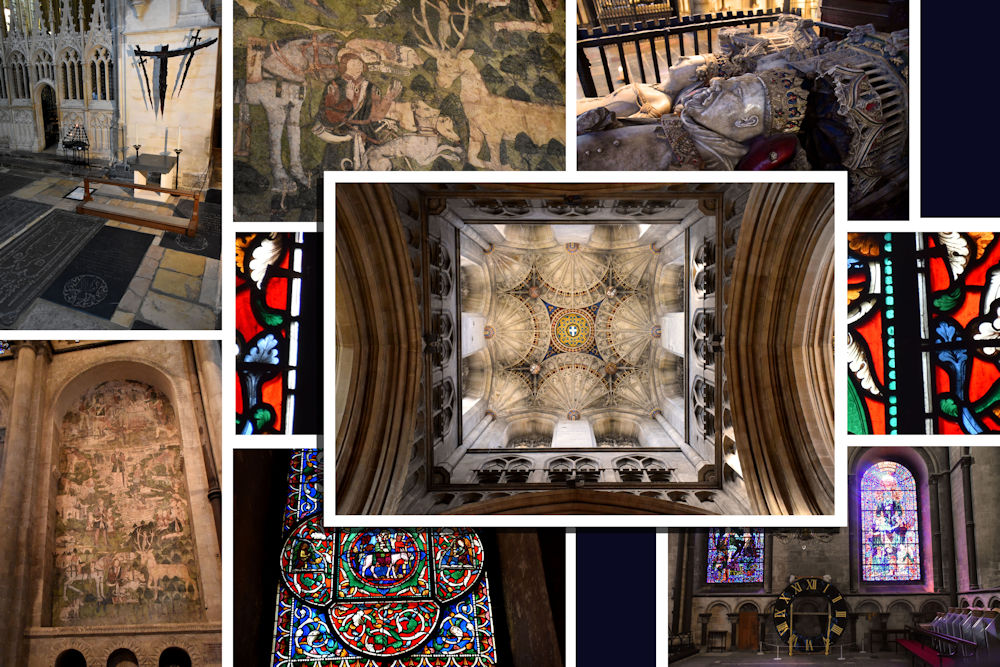 Top left is the spot where Thomas Becket was murdered. Also shown: Henry IV, the grounded clock face, and a splendid ceiling.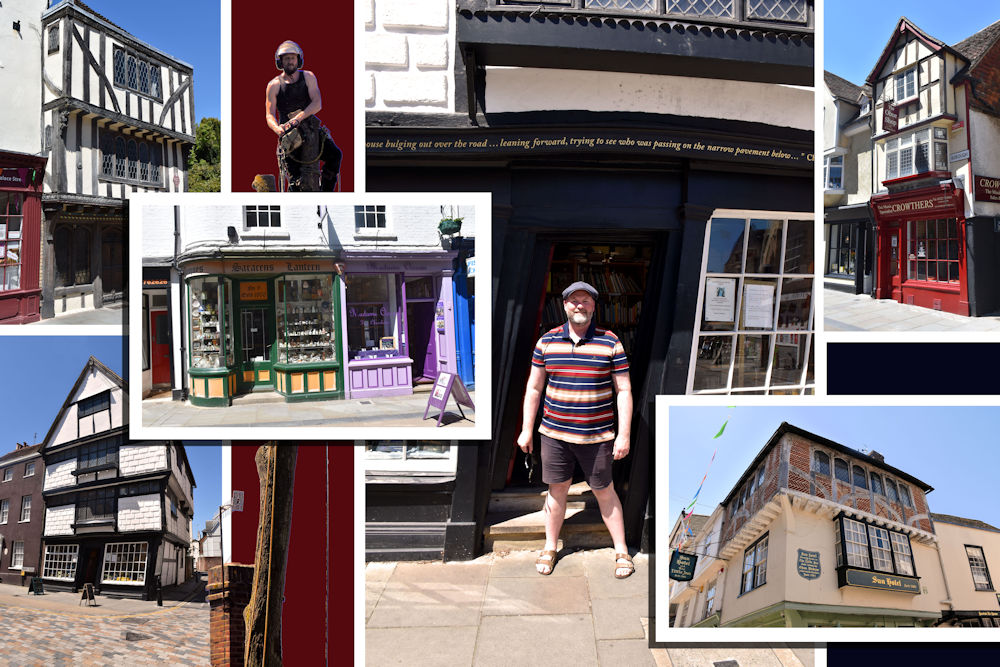 The Catching Lives bookshop (John Boys House) was described by Dickens in 1849. Also shown: an oboe shop, the Little Inn, Madame Oiseau's chocolates, and a job I would never want to do,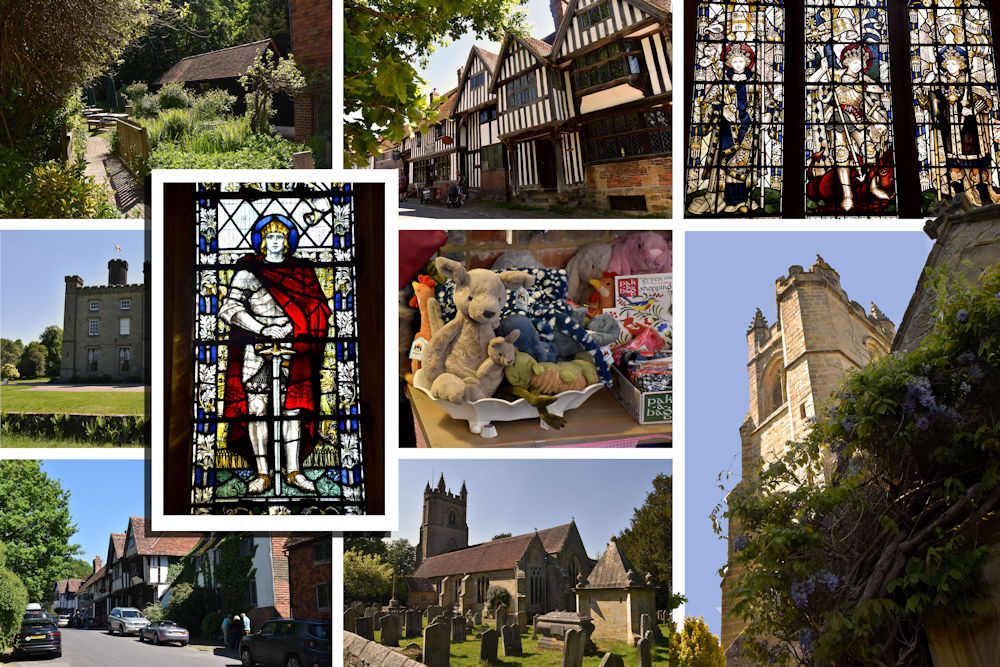 Another wonderful country village recommended by our guidebook.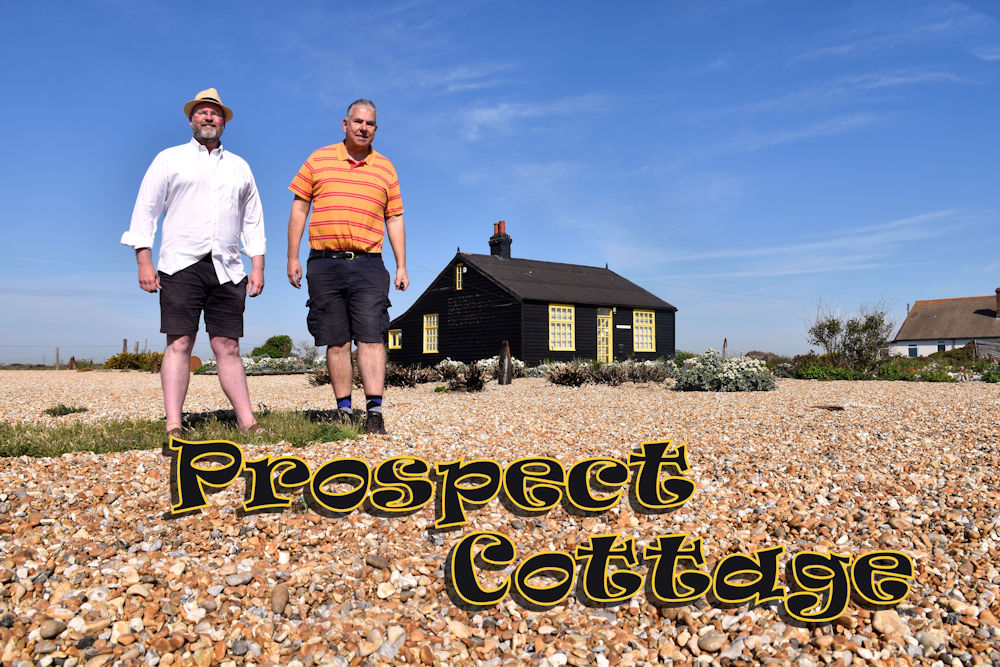 Derk Jarman's Prospect Cottage in Dungeness was being purged of foxes, but we still managed to take some good photos.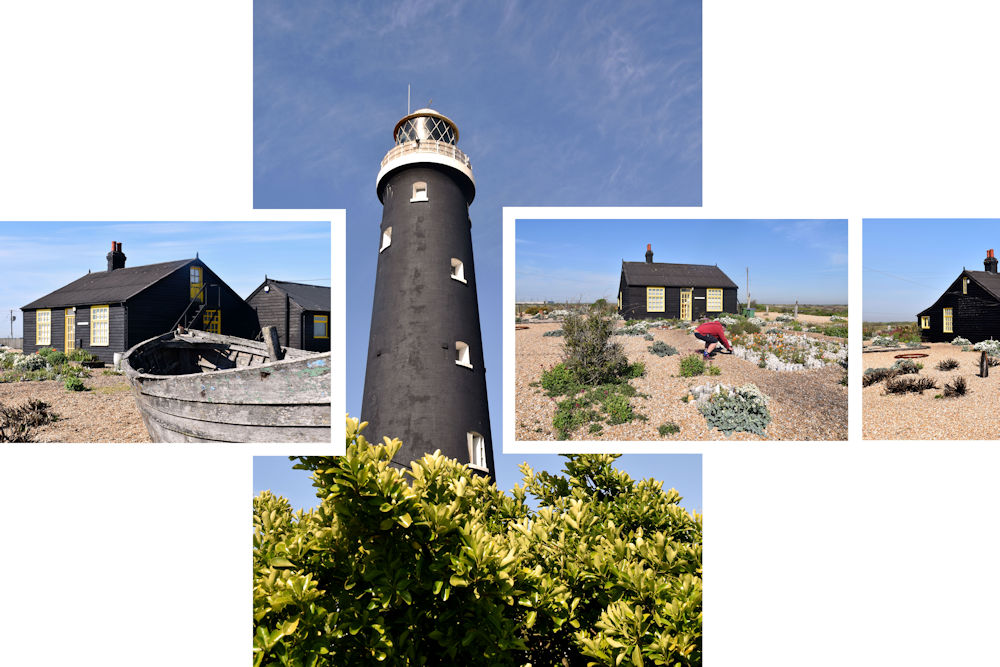 Other sights from Dungeness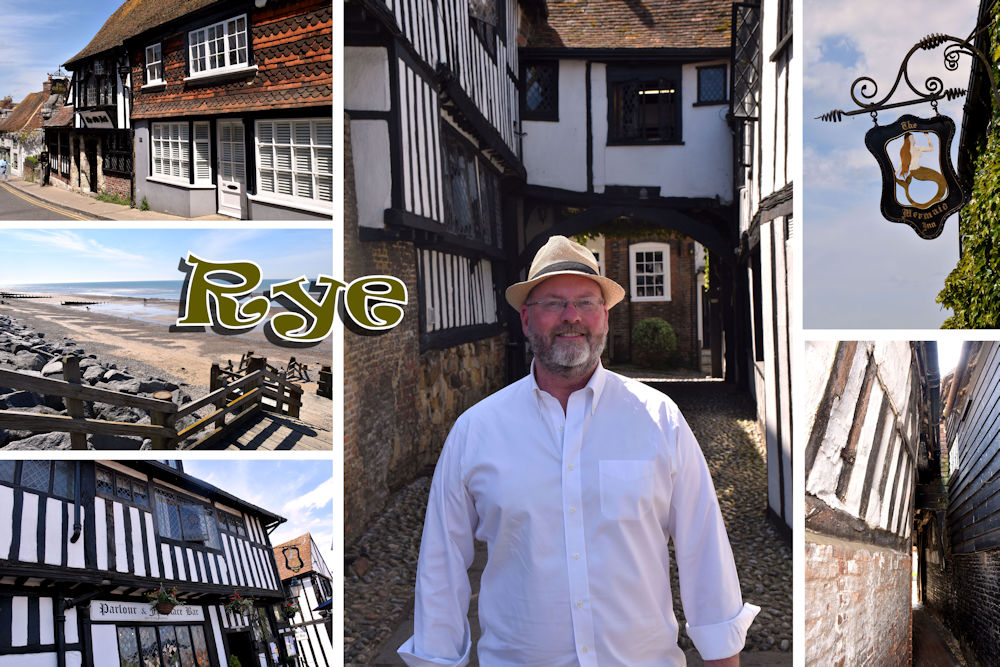 Rye was lovely, with it's medieval Mermaid Inn, once home to smugglers including Disney's Scarcrow of Romney Marsh.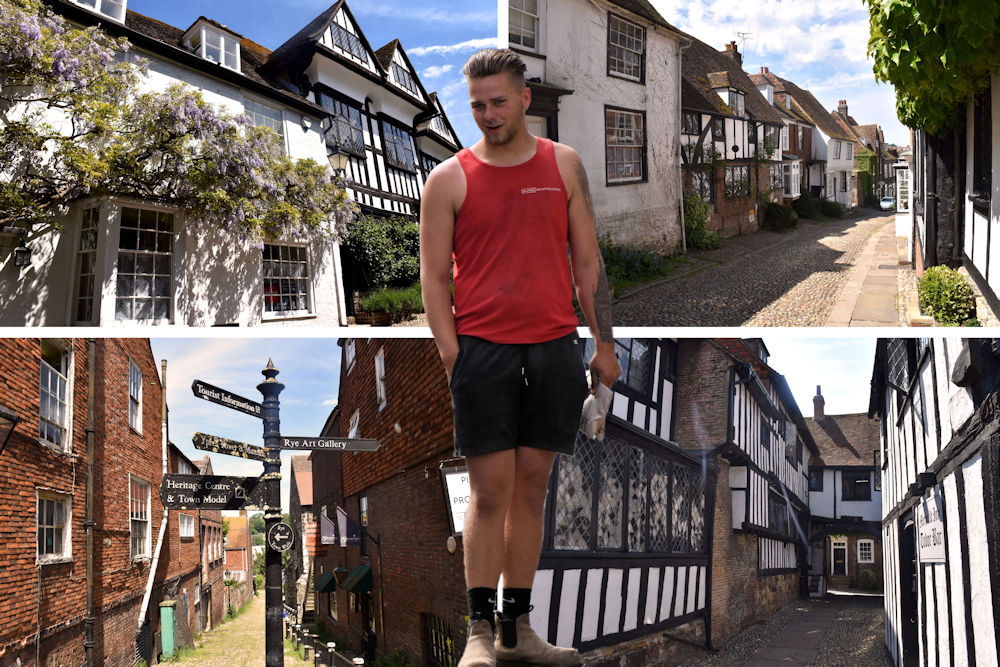 Rye's Mermaid Street and other sights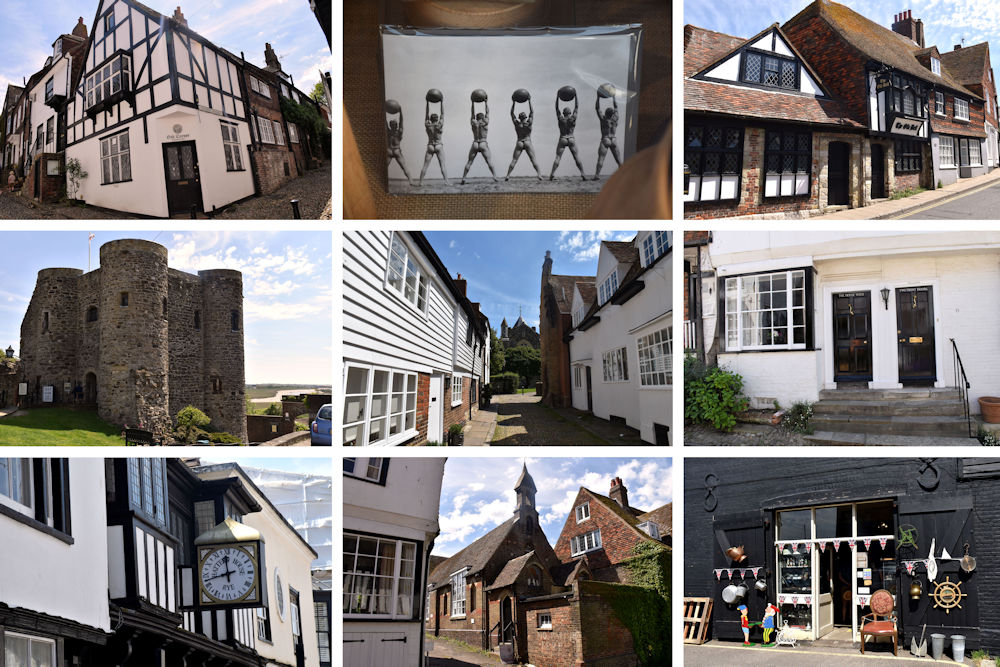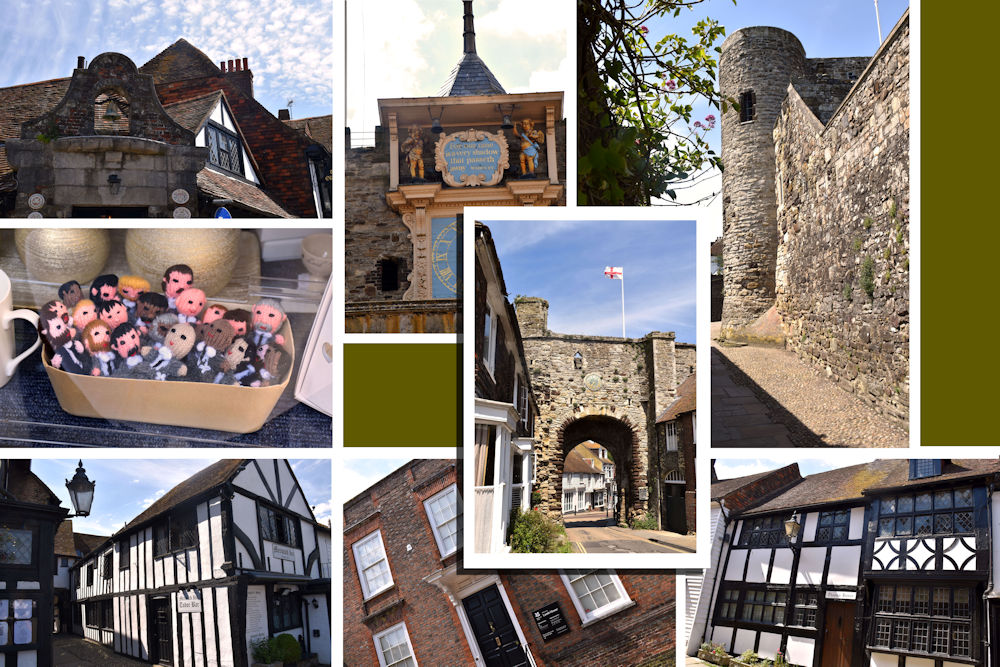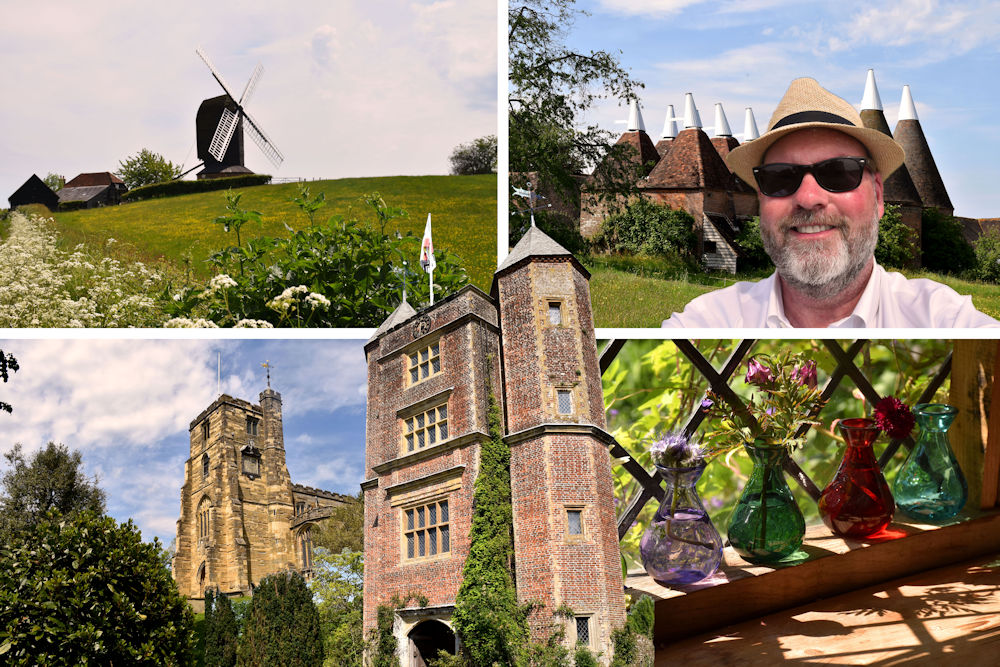 I really wanted to photgraph an oast house, and lots of them presented themselves later in the trip, including these at Sissinghurst.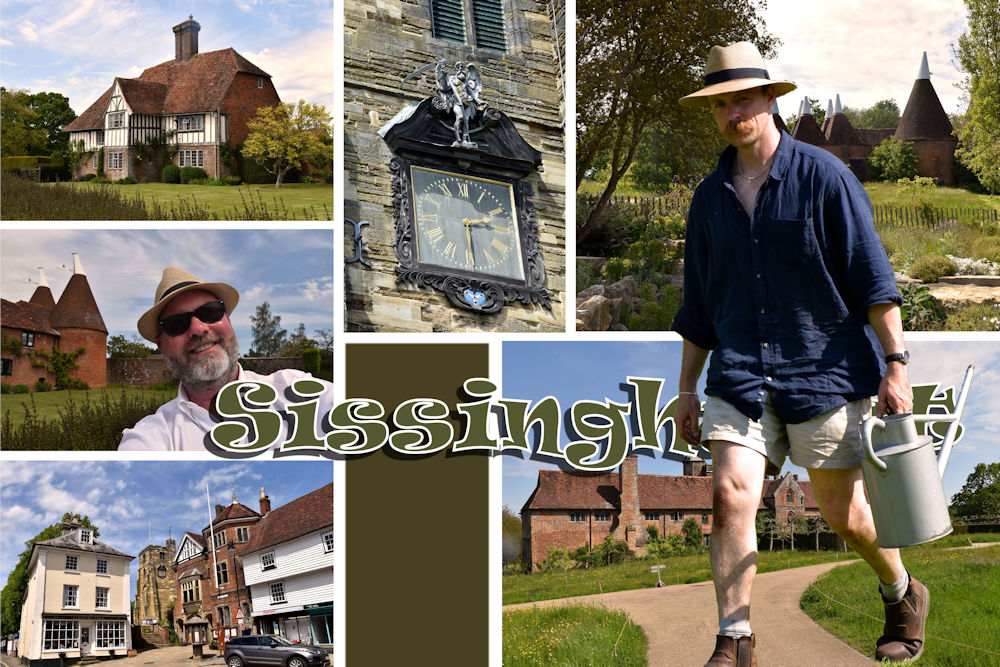 Sissinghurst Gardens and a gardener with impressive moustache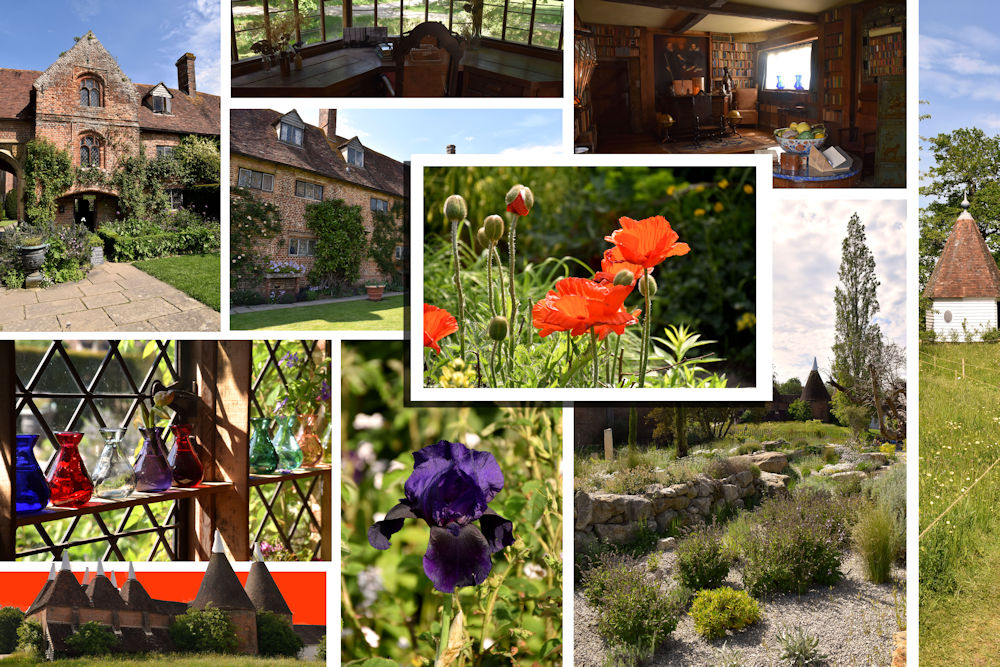 The rock garden was meant to evoke Delos, which we last visited in 2005. The garden study was built in the same dimensions as the space capsule.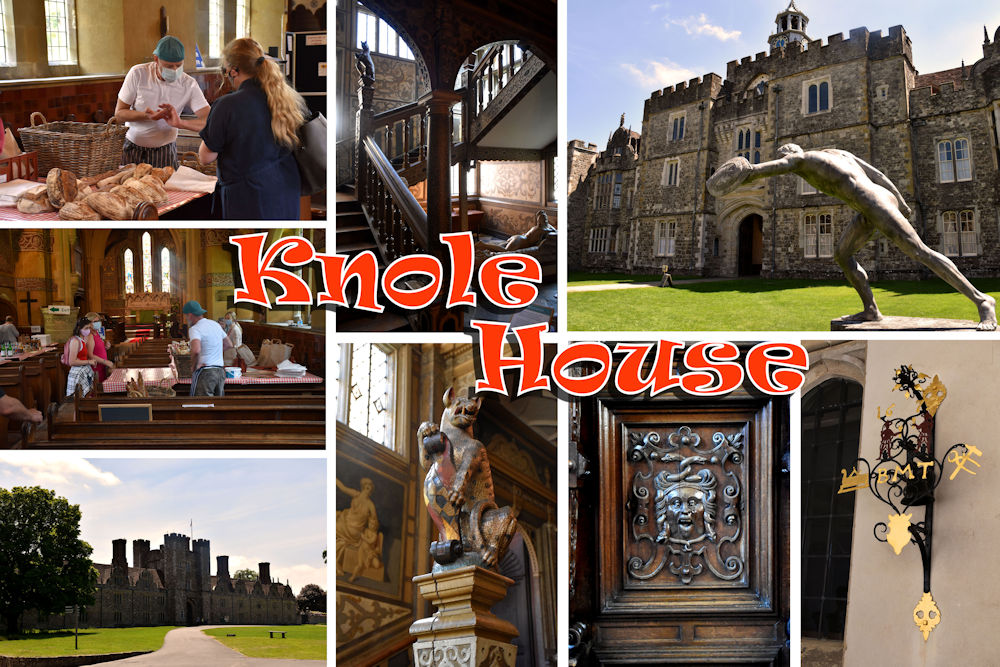 Shipbourne's farmers' market was partially held inside its church. Knole House was another treasure we could visit with our National Trust cards.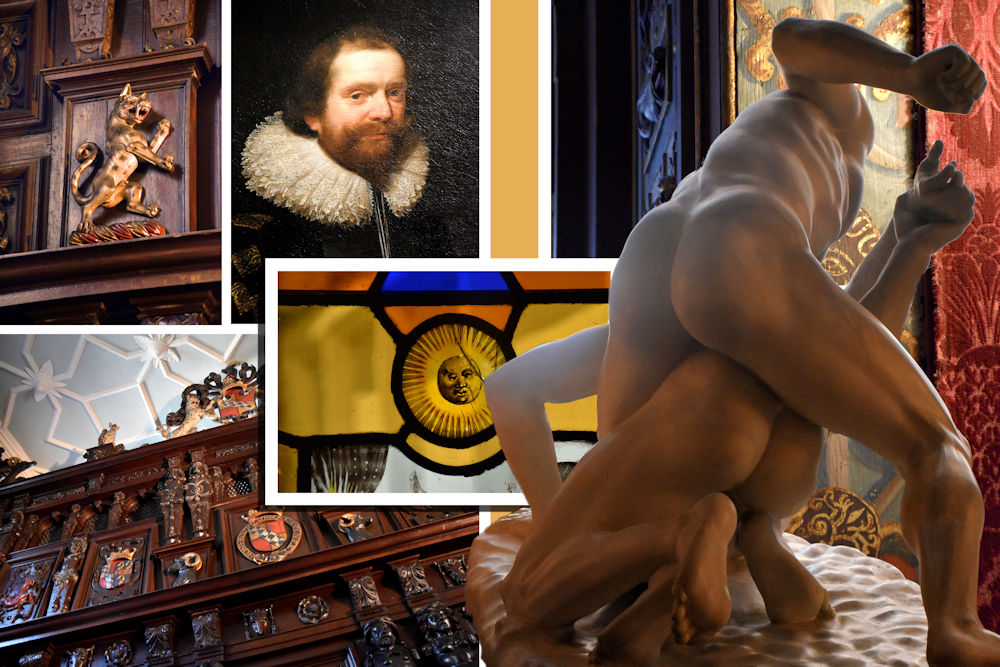 Knole House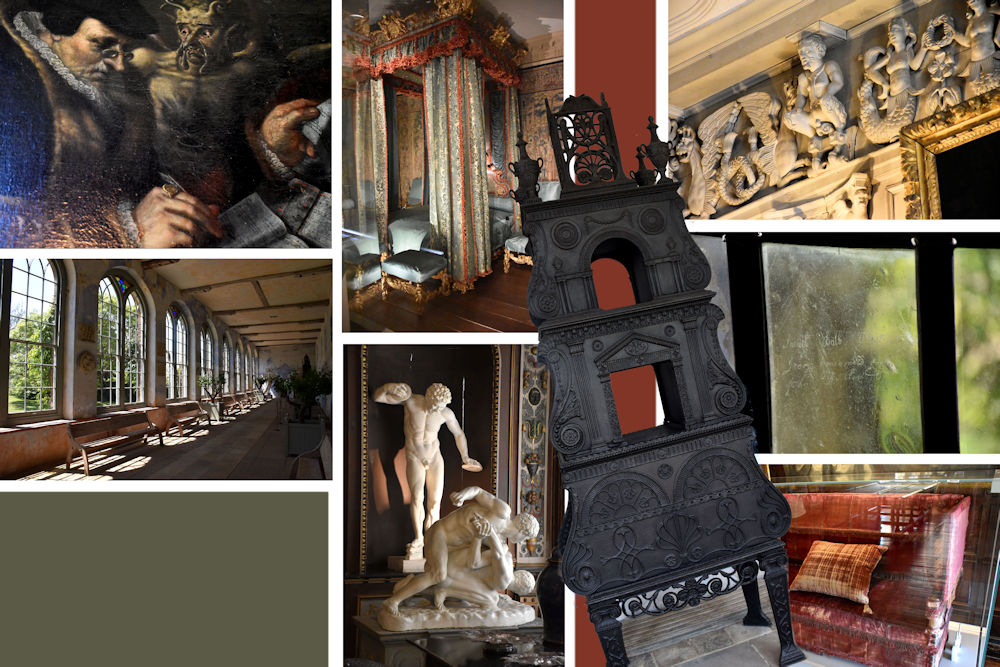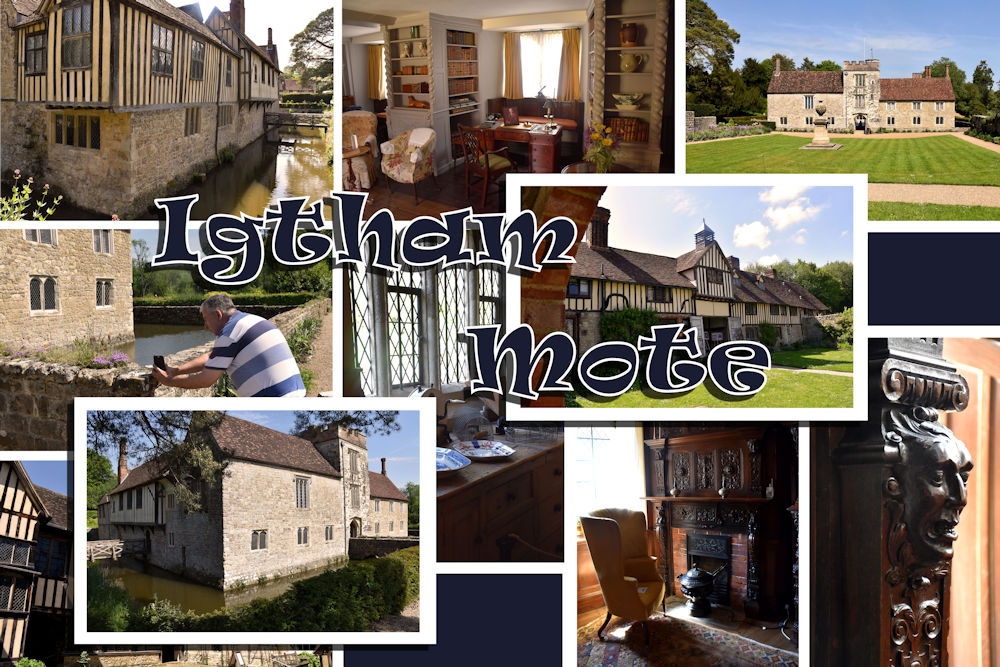 Tiny Cow enjoyed Igtham Mote, a place my Tonbridge landlord used to recommend.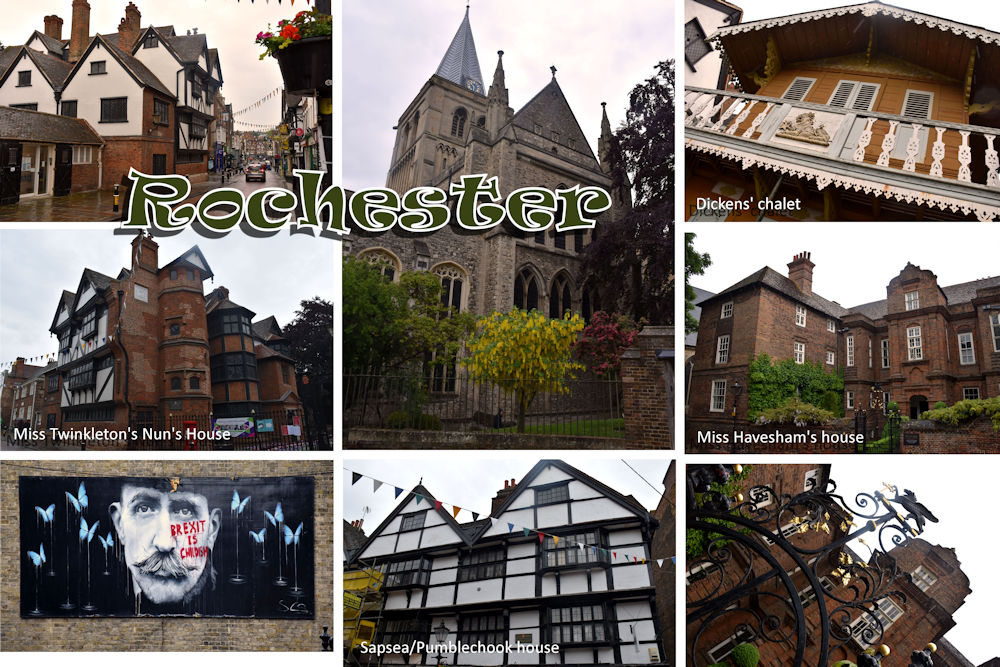 Rainy Rochester was the final stop on our week-long exploration of Kent. It was home to a wealth of Charles Dickens locations.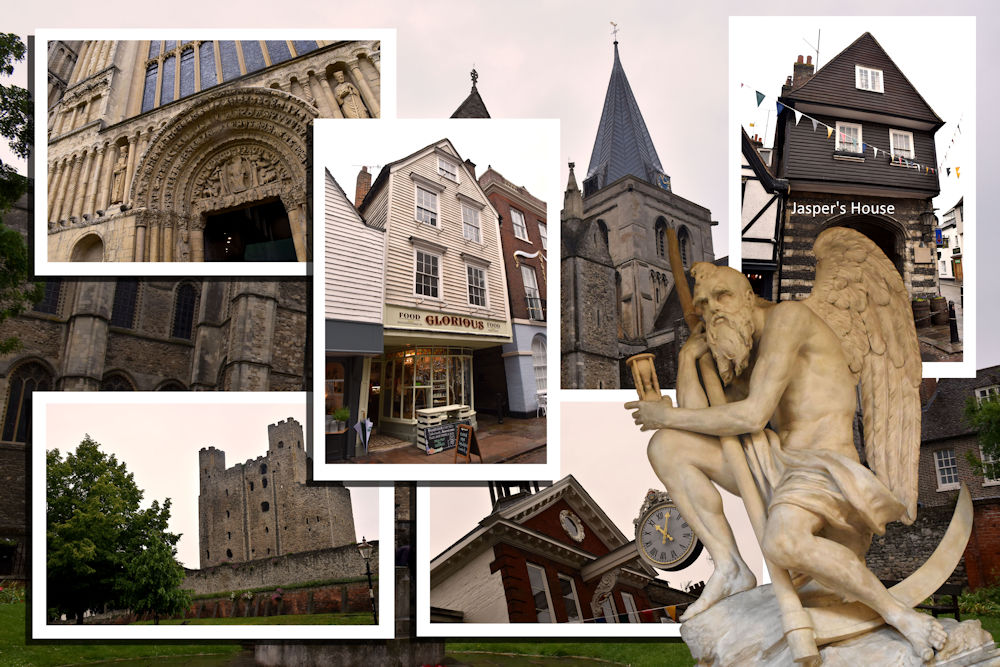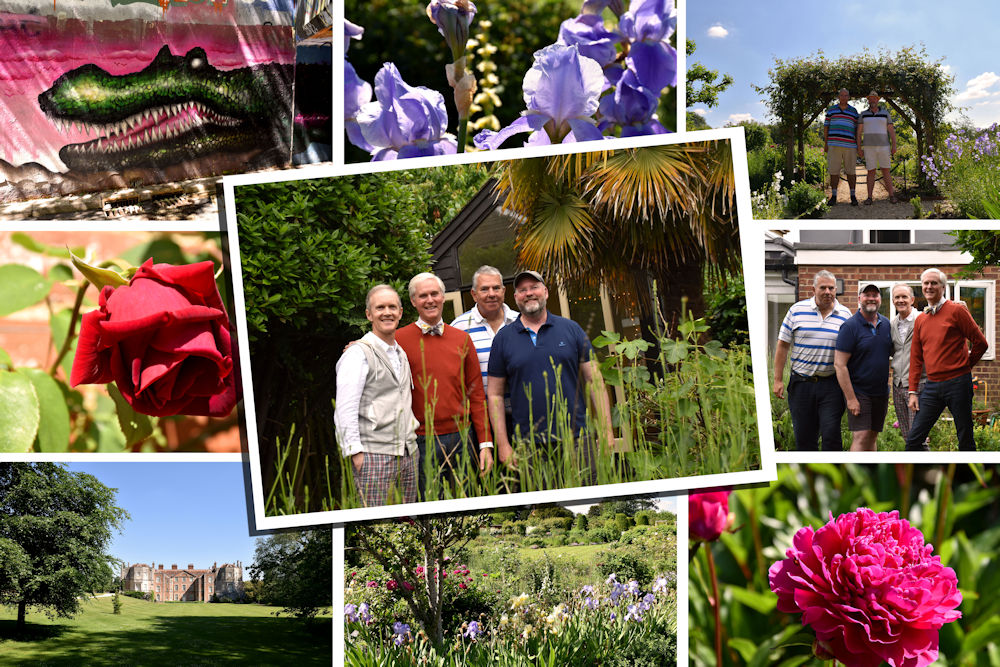 Back home, we visited Mottisfont Abbey and shared a meal with friends Tom and Rhett. Tom was last here in 2010.



Next stop: Scotland....