In addition to fun at home, we also visited Puglia, Italy this summer. Click HERE for photos.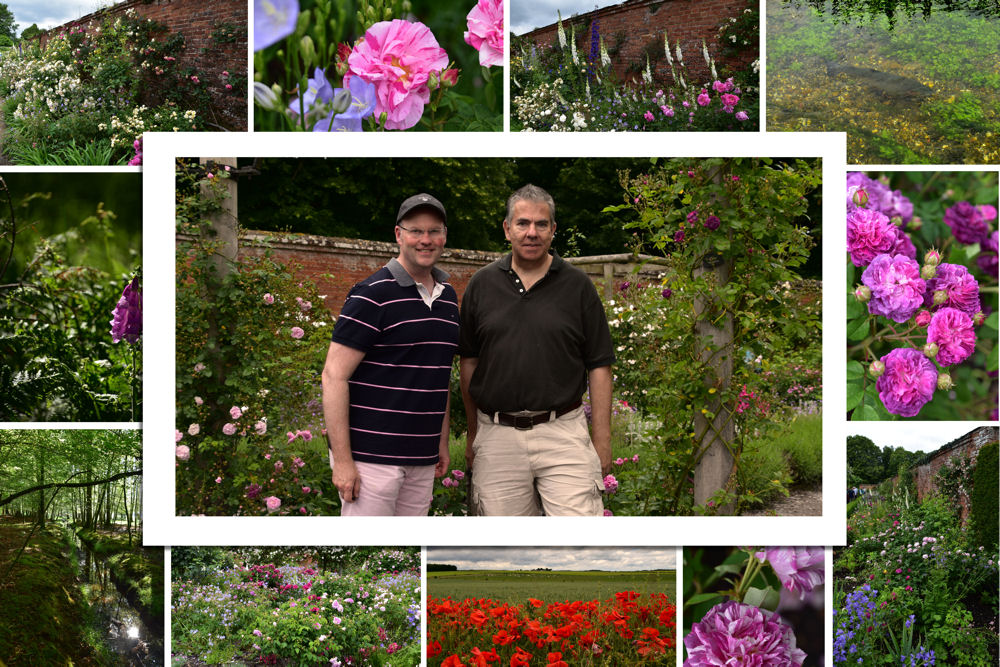 We visited the gardens at Mottisfont Abbey in June, the perfect time to see and smell the roses.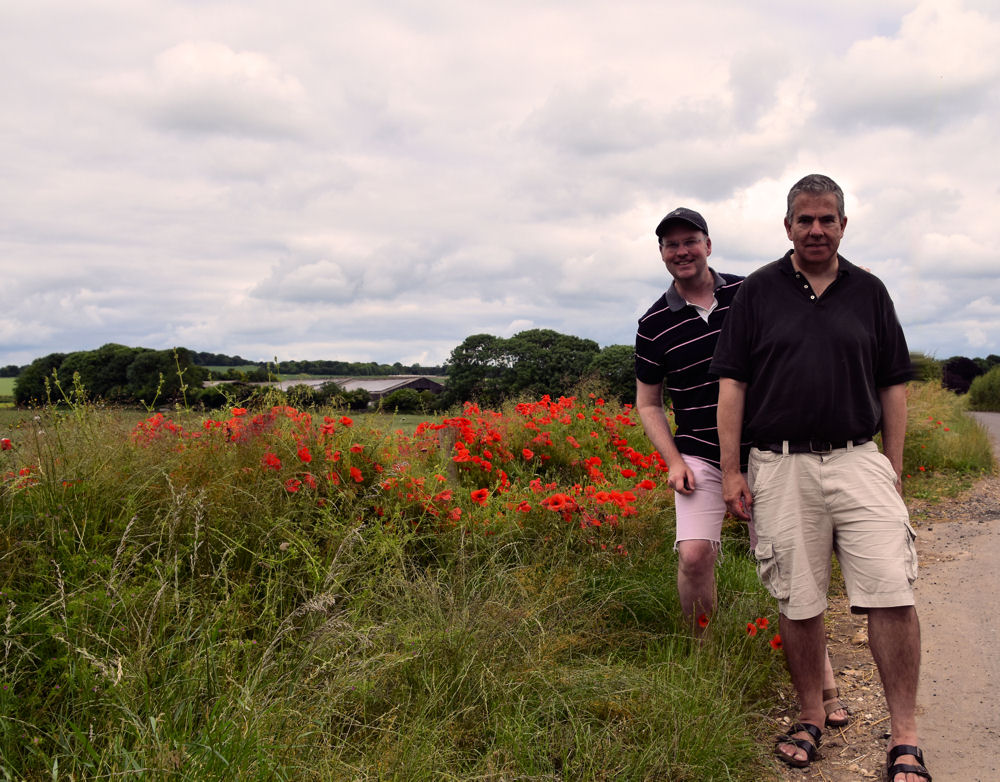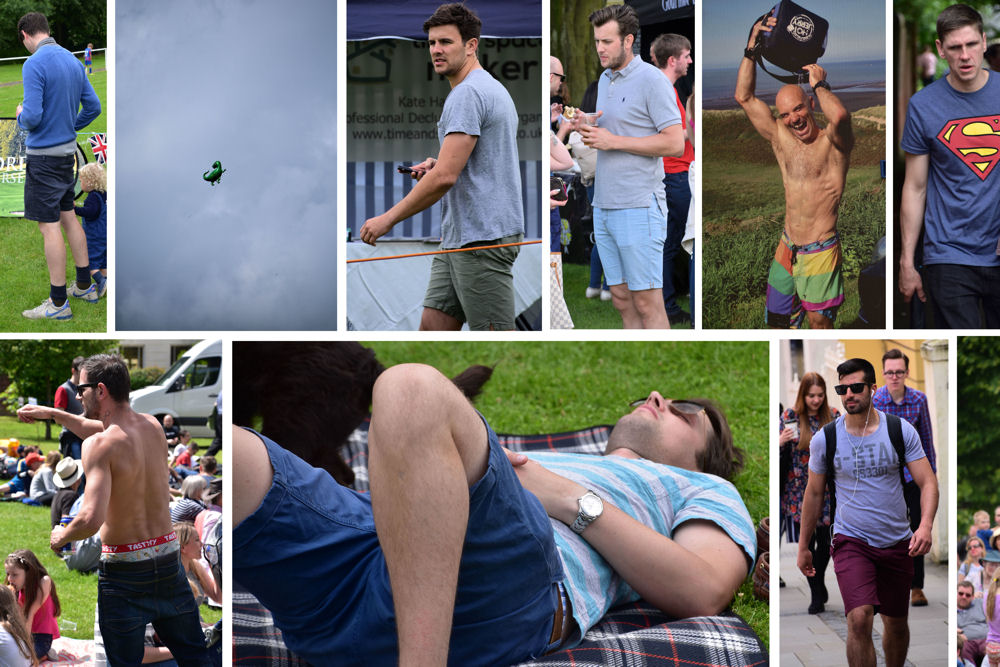 Above:Winchester Hat Fair. To see more Supermen, click HERE.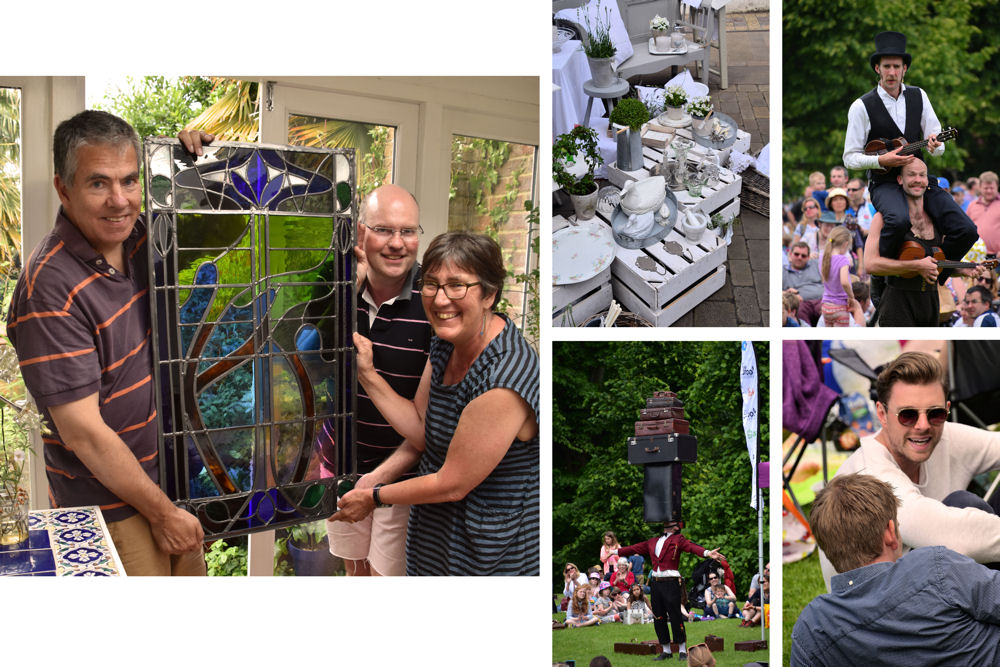 More scenes from Winchester and our new, Art Nouveau-inspired front door panel made by friend Kate.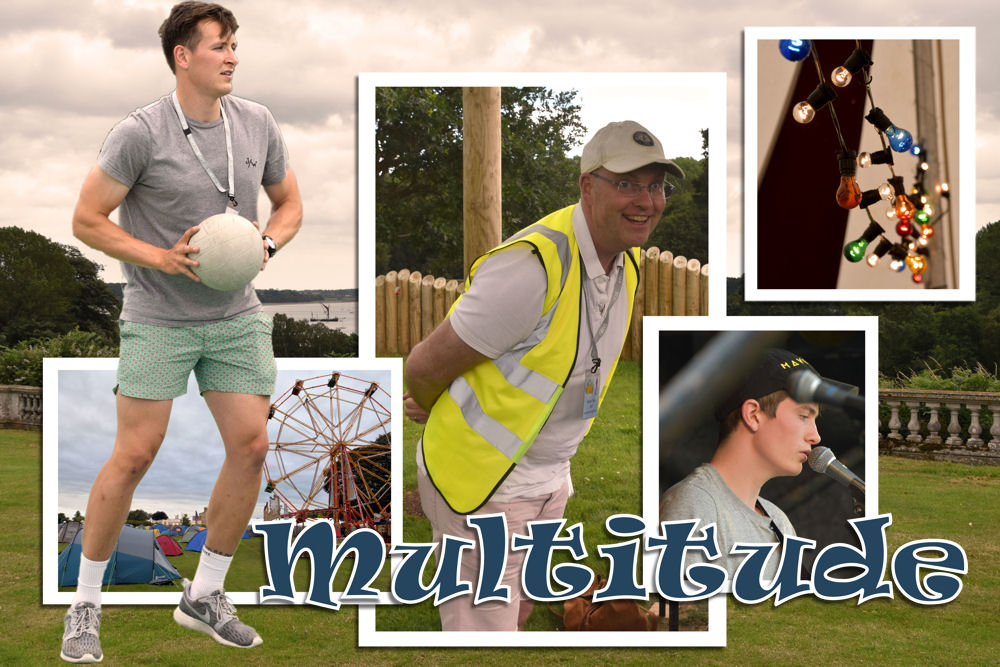 My school put on a three-day festival for the students. It was an amazing event, full of things to see, hear, and do. .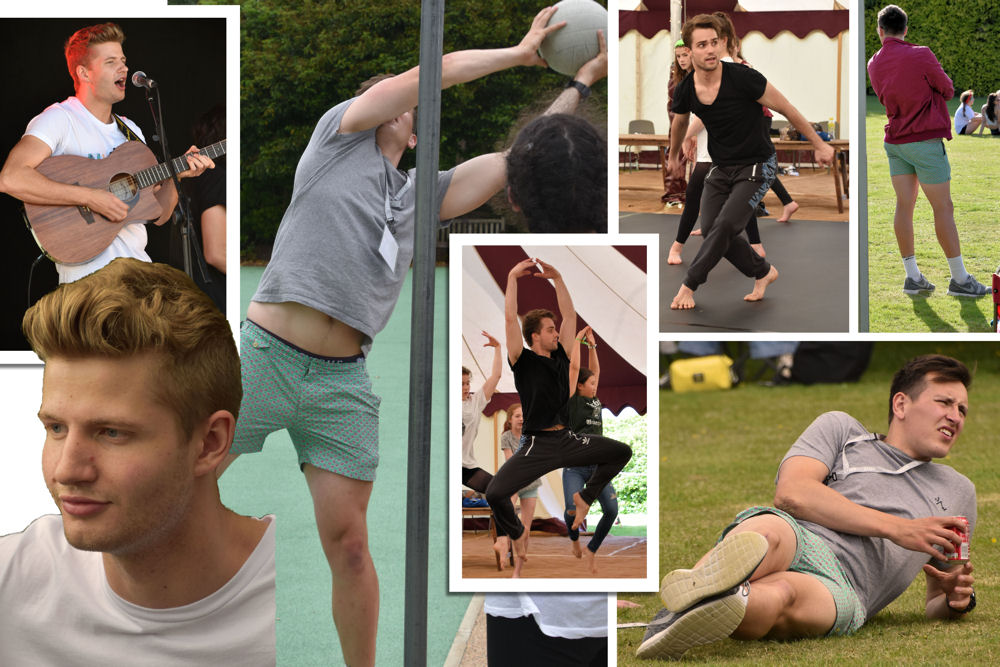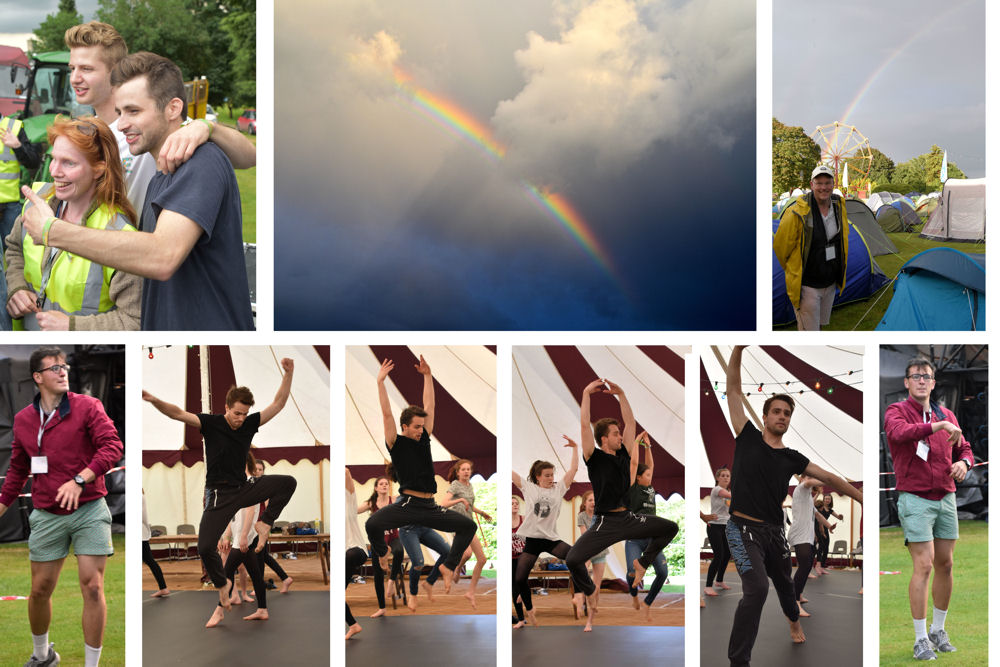 There was a dance workshop given by two members of Matthew Bourne's company. We saw this dancer in Sleeping Beauty earlier this year.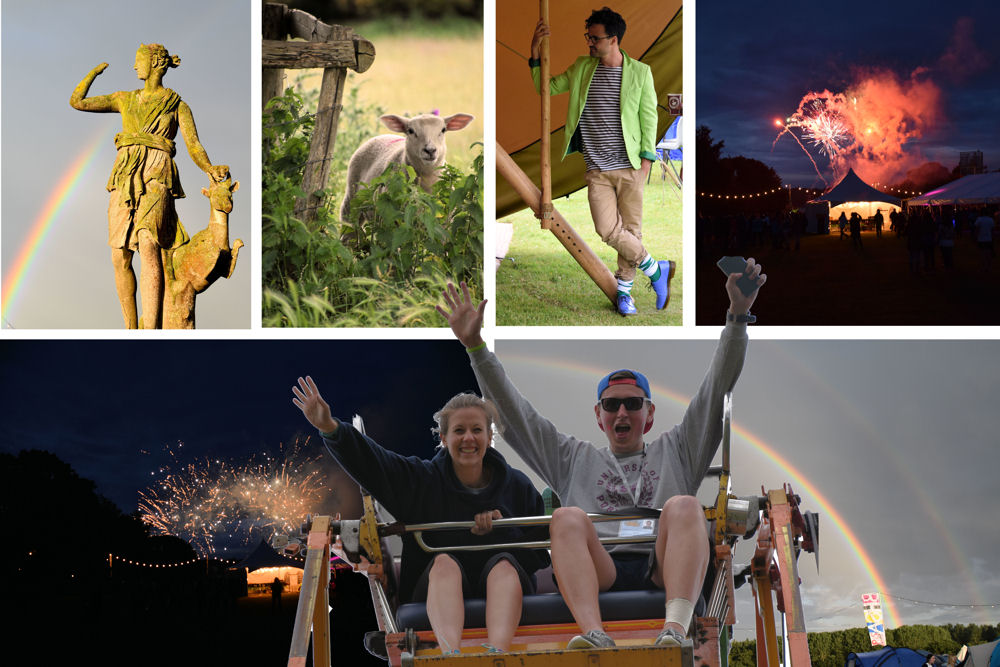 There was a spectacular double rainbow after the storm. We also had fireworks and a silent disco.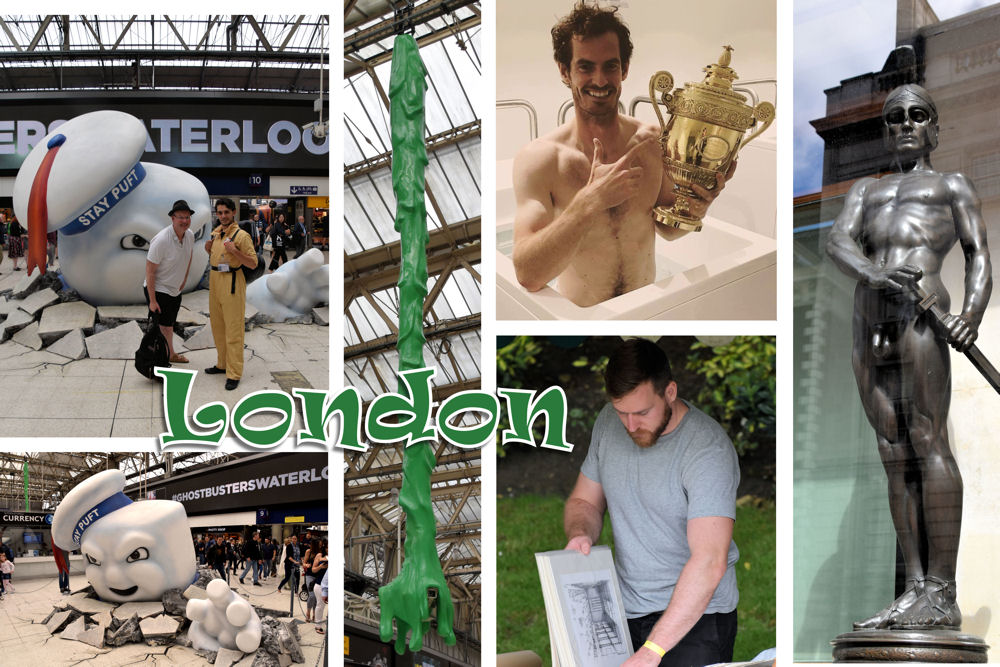 We went to London for the day and discovered the Ghostbusters Marshmallow Man at Waterloo Station.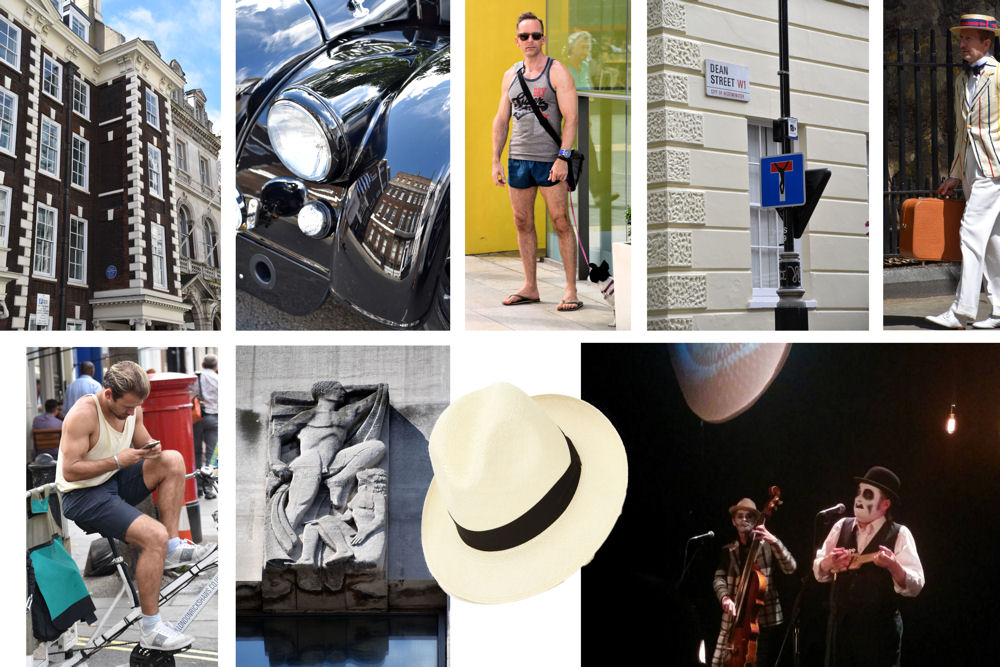 From top left, clockwise: Gainsborough's house, posh reflections, short shorts, a Clet artwork like we saw in Florence, chap, Tiger Lilies, my new classic Panama hat from Lock & Co., Art Deco, and cyclist.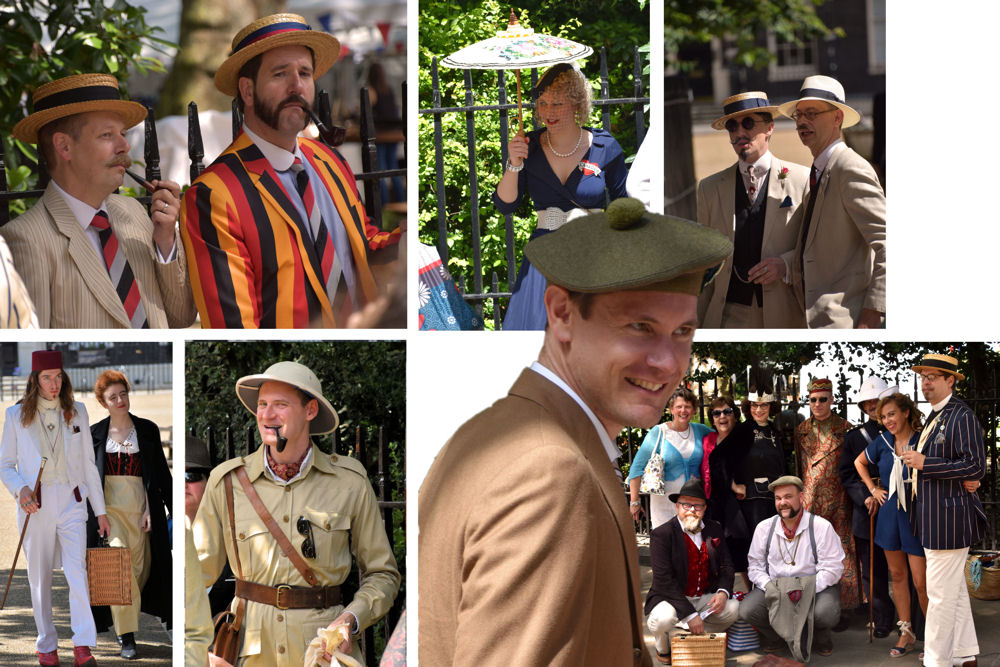 We took jolly good photos of spiffing revellers at the Chap Olympiad. Click HERE to see 2014's celebrants.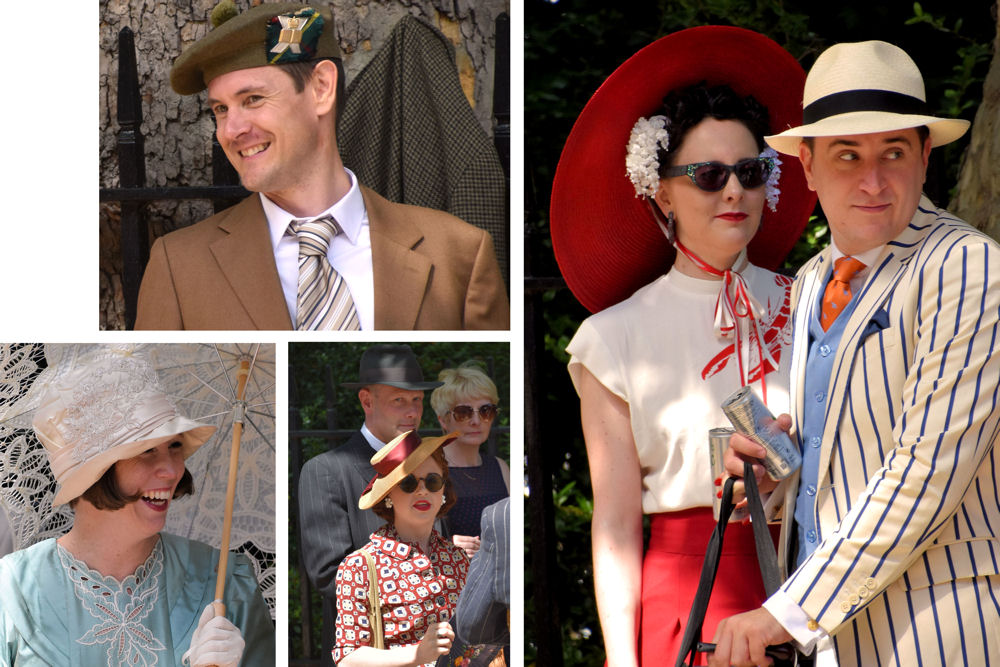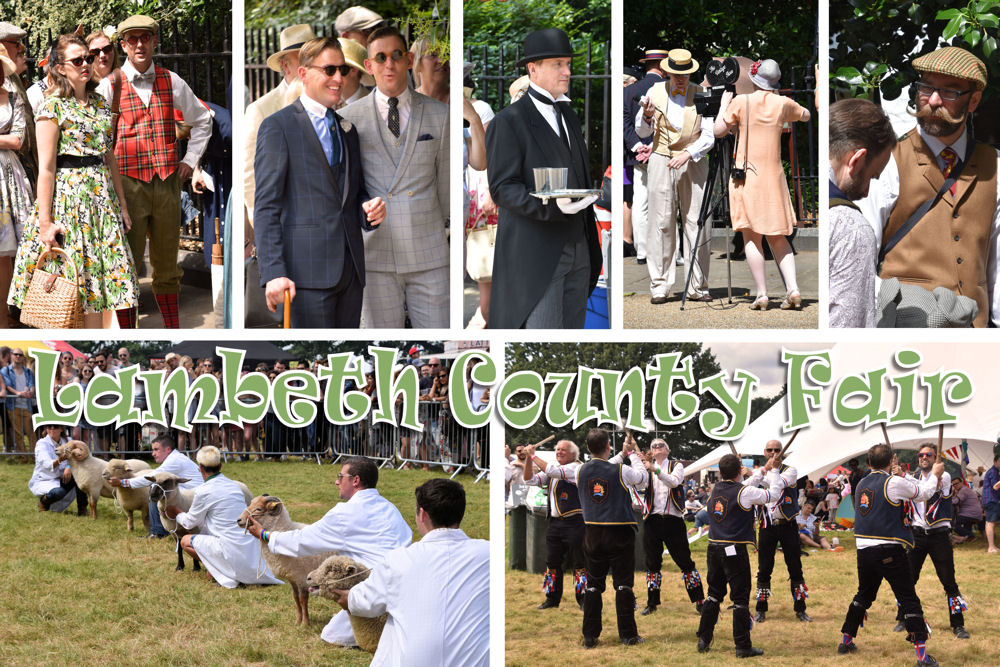 At Lambeth County Fair, we saw sheet competitions, Morris dancing, and lots of cute men and food.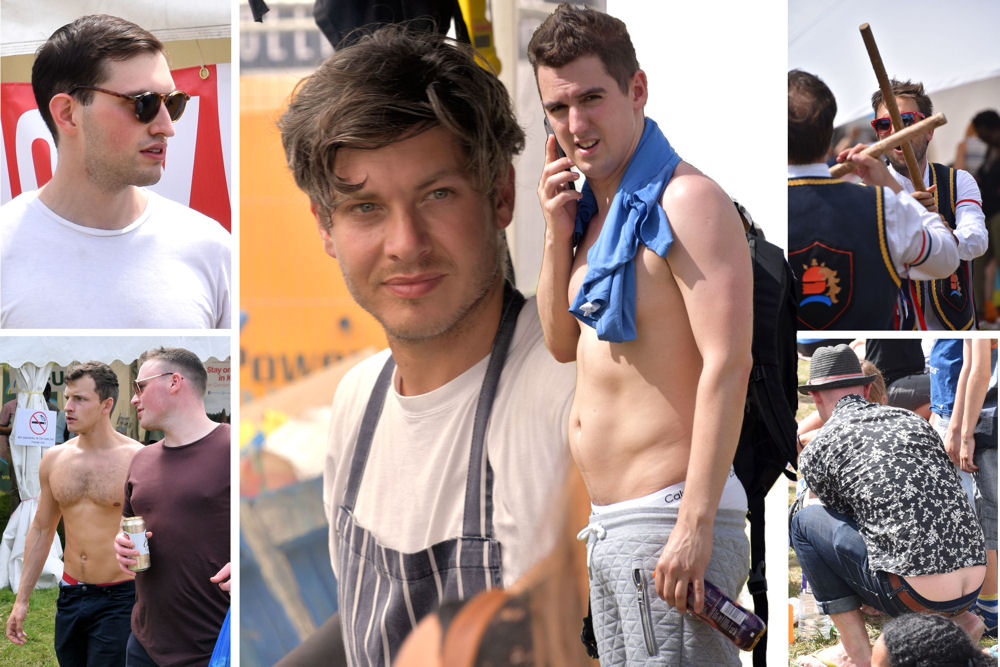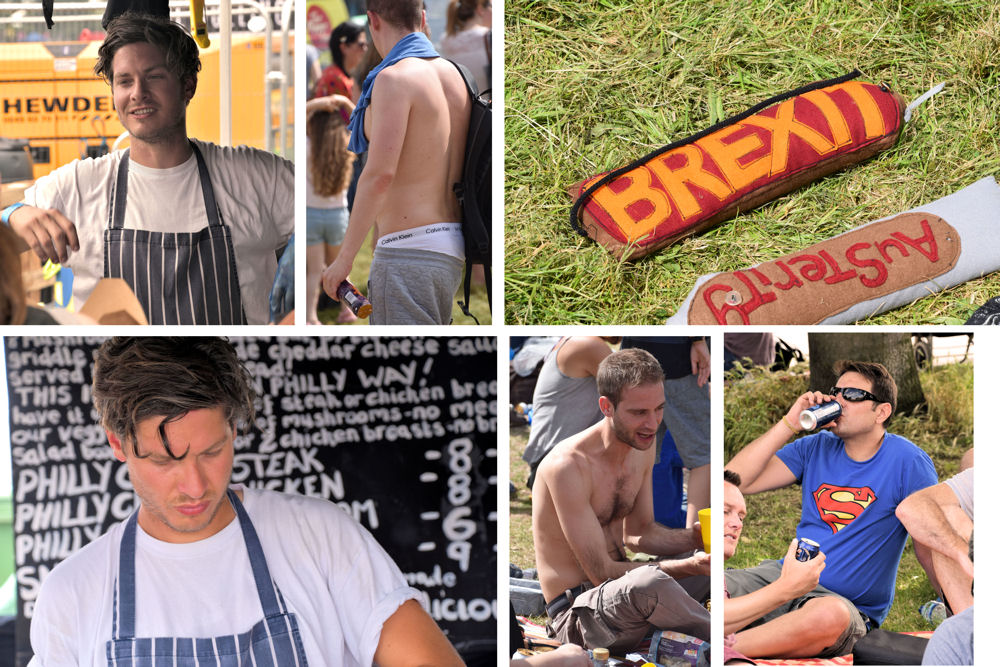 Our burger seller was a flipping sight. The Green Party had a Brexit Splat a Rat. Click HERE to see more Supermen.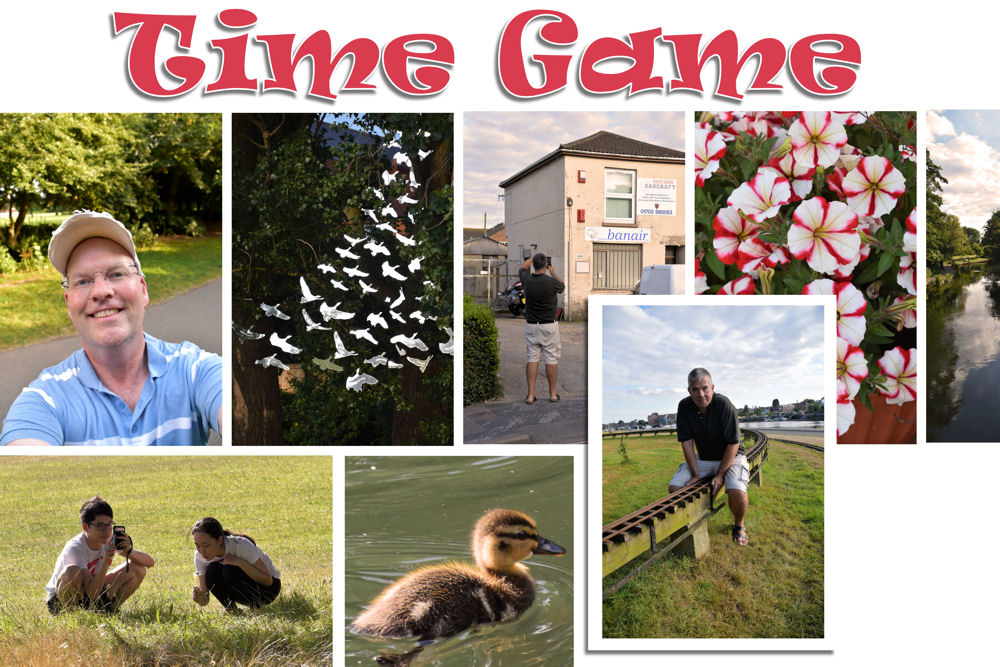 We created the Time Game to play on our walks. Set the timer for five minutes, and when it beeps, take a photo from where you are standing.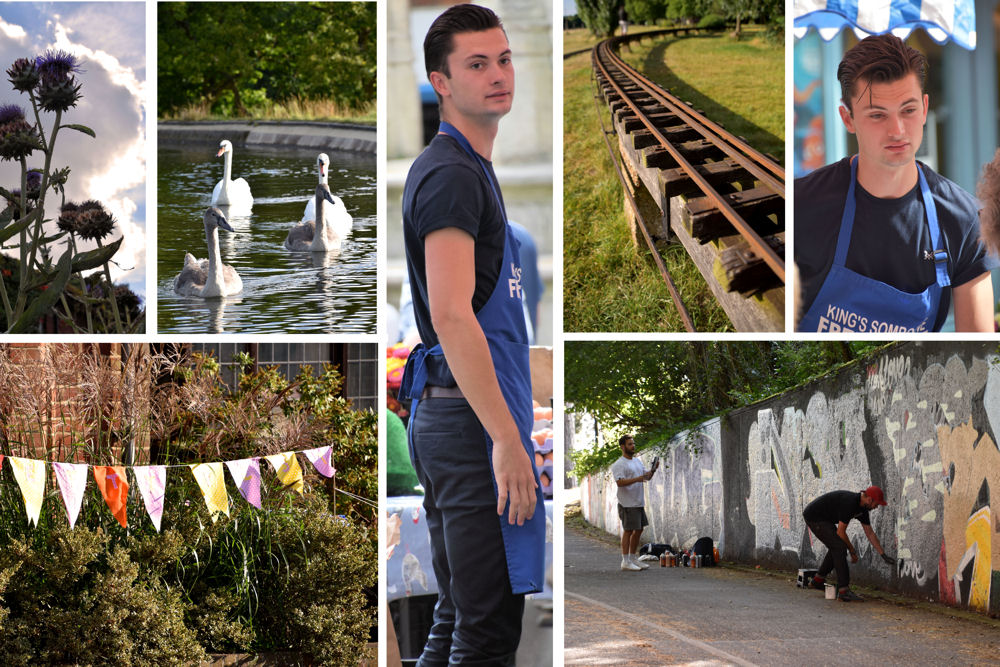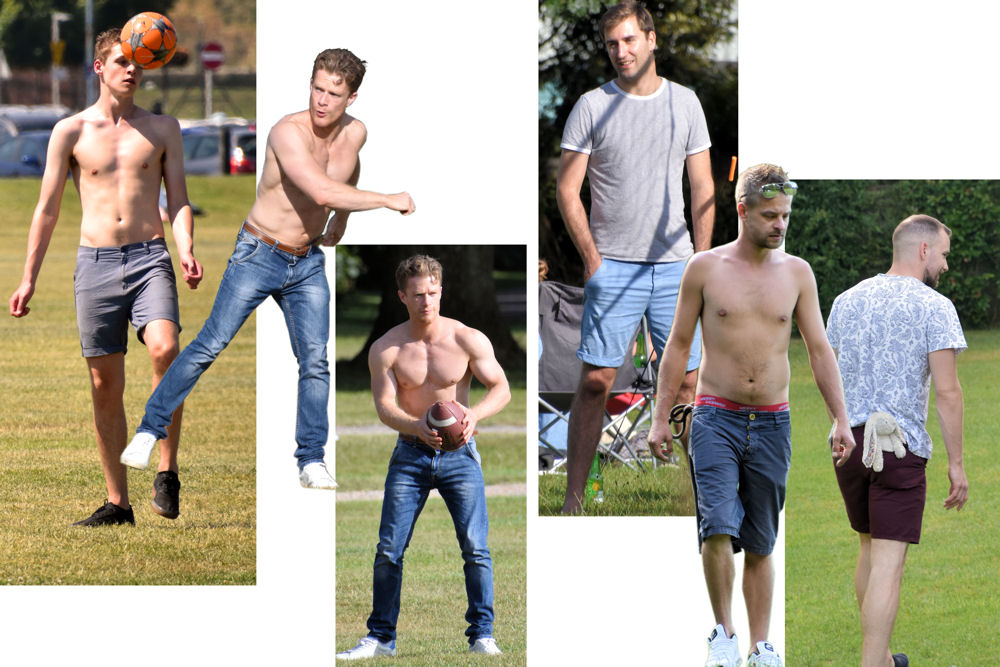 These were bonus photos from our walks.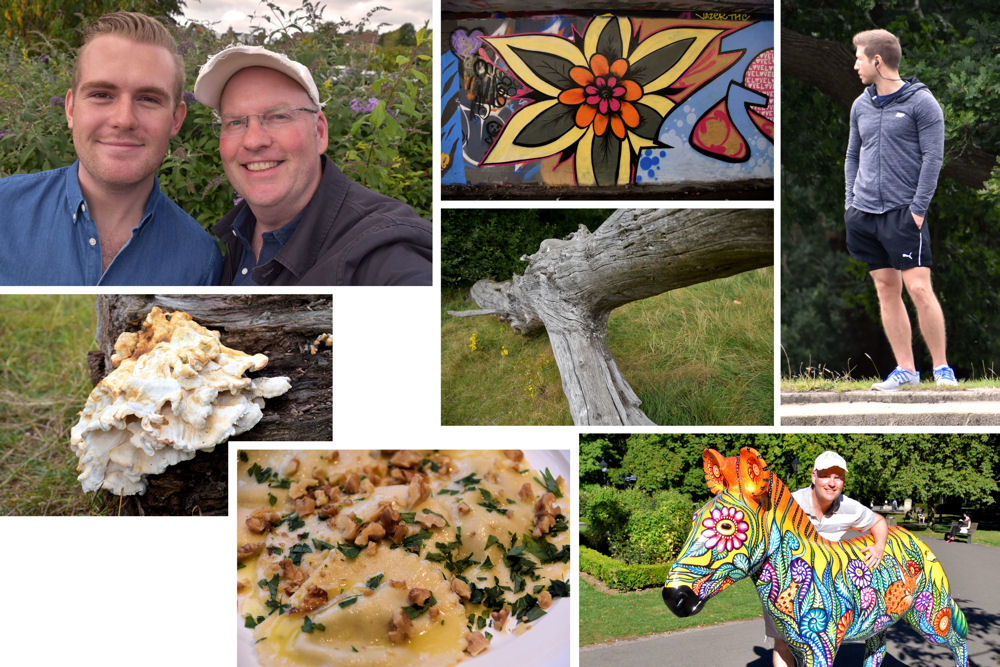 We found "chicken in the woods" fungus on the Common and made pear and pecorino ravioli. I met up with a former student.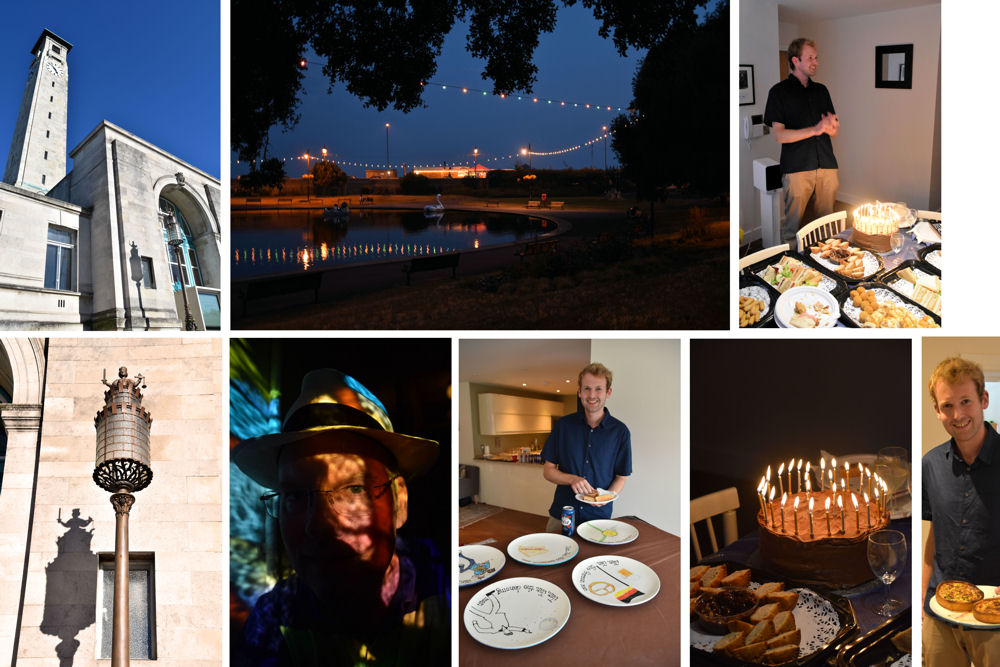 I made the cake and one of the plates for a friend's 30th birthday.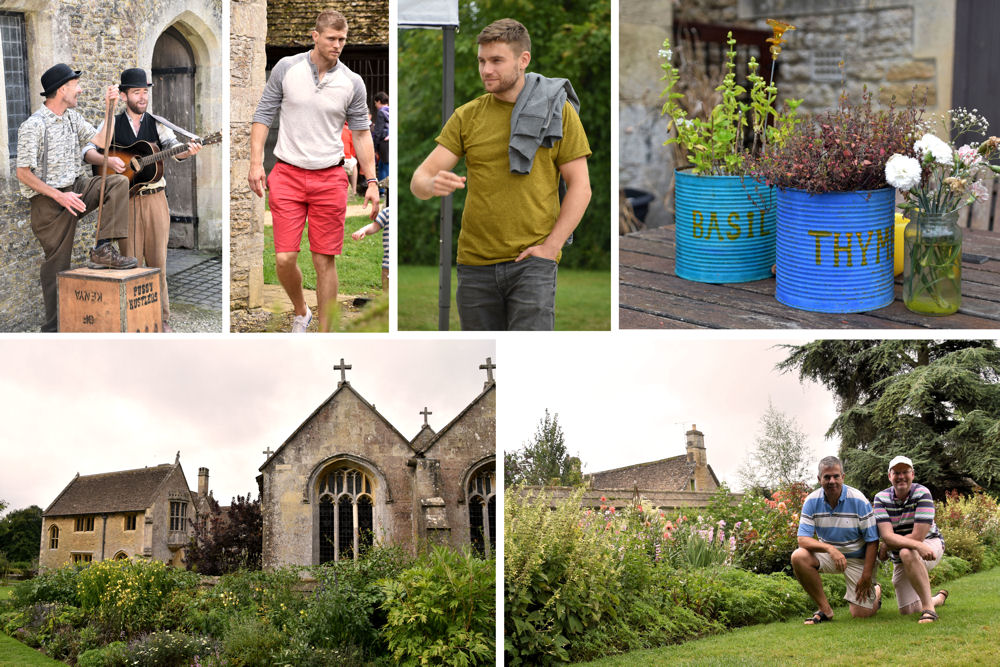 There was hillbilly music and street food at this National Trust house.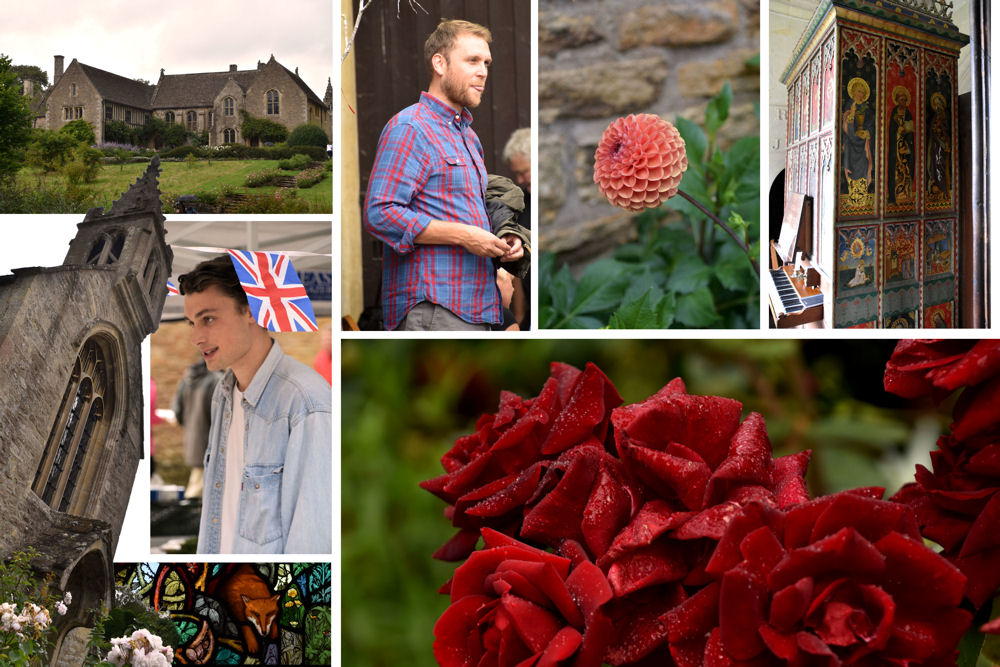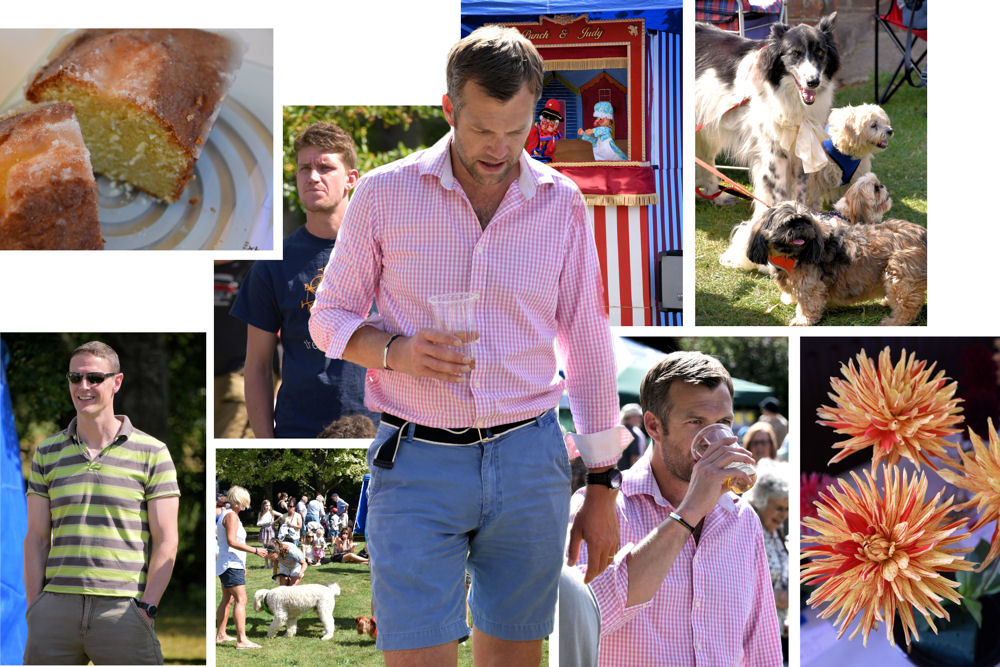 We always attend this traditional village fete, complete with Punch and Judy, cutest puppy competition, and drizzle cake.