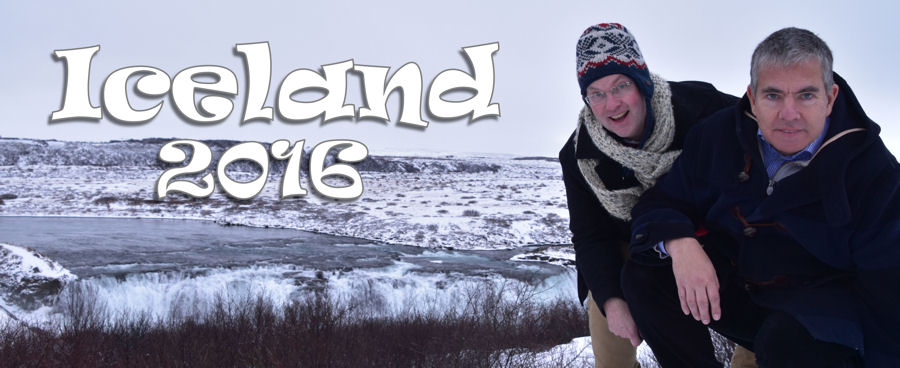 Nick's birthday treat was a visit to Iceland, with our hopes high for seeing the Northern Lights. Click HERE to see last year's birthday celebrations and HERE to see more from Winter 2016.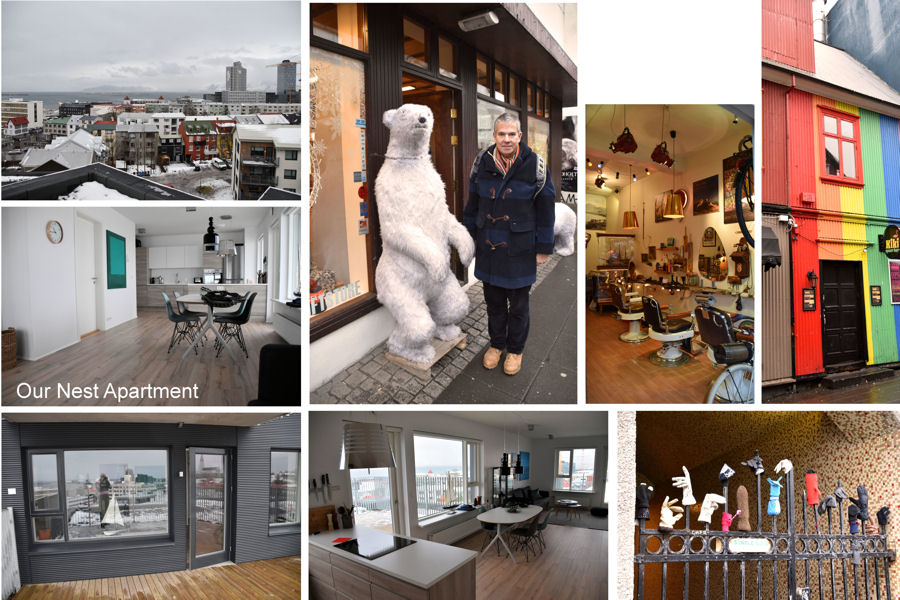 We stayed in a wonderful apartment with two balconies which overlooked the city and the harbour. We enjoyed shopping along Laugavegur Street, which was a short walk from our apartment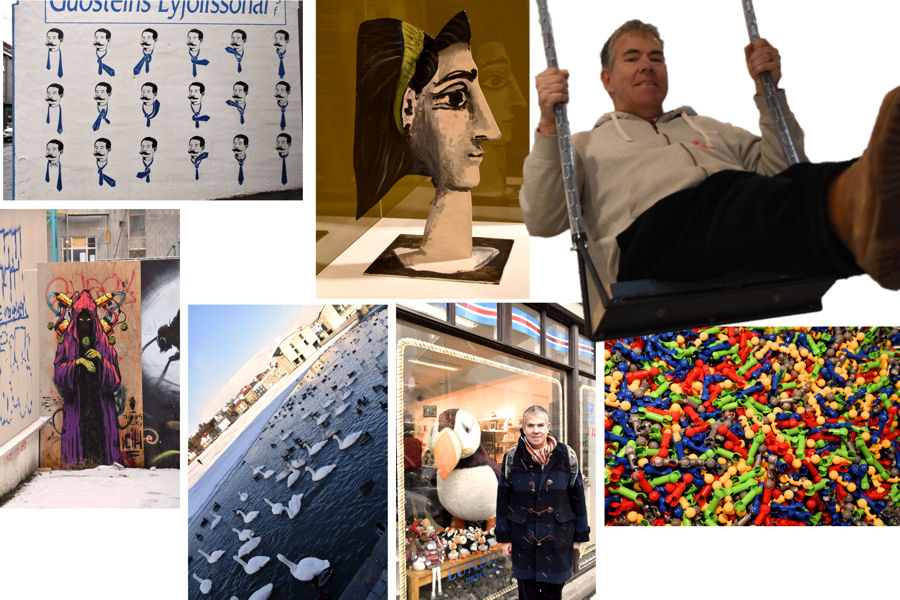 We went to the National Gallery, where we saw the Picasso sculpture and played with the interactive art.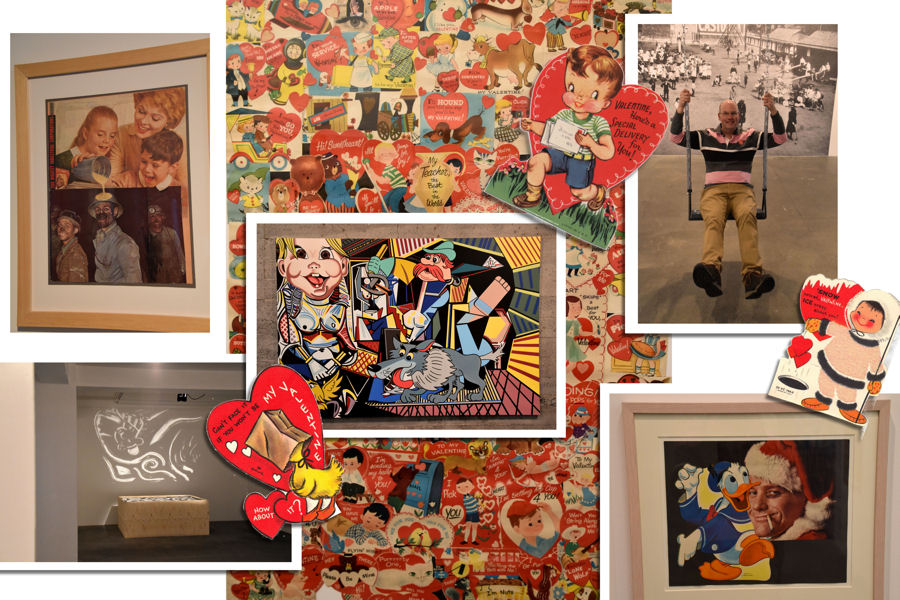 The Valentine's Day collage was apropos to our visit and if you look closely, you can see our Sheep reflected on the gallery wall (bottom left).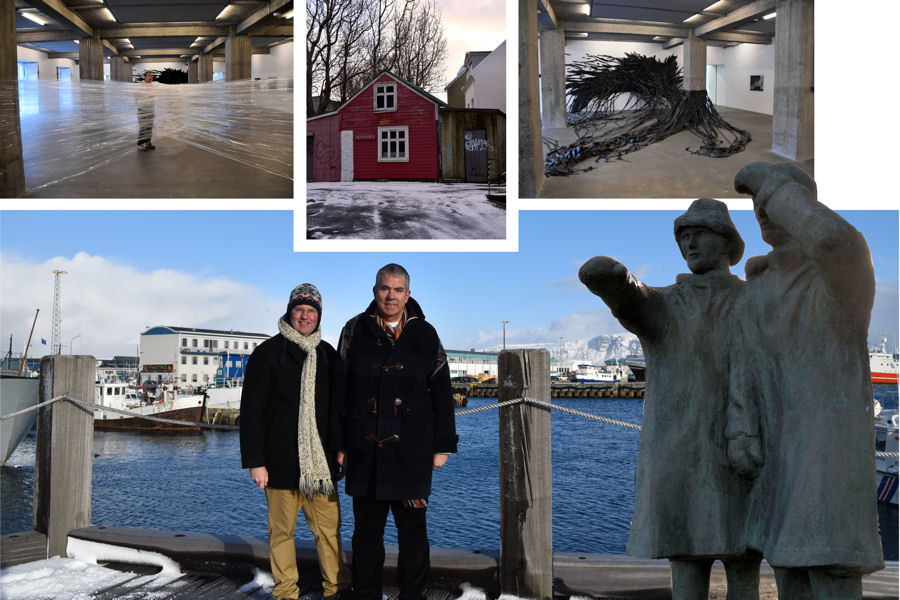 The Old Harbour had some great places, including a cheese shop that sold wonderful local cheeses, alongside cheddar and Stilton.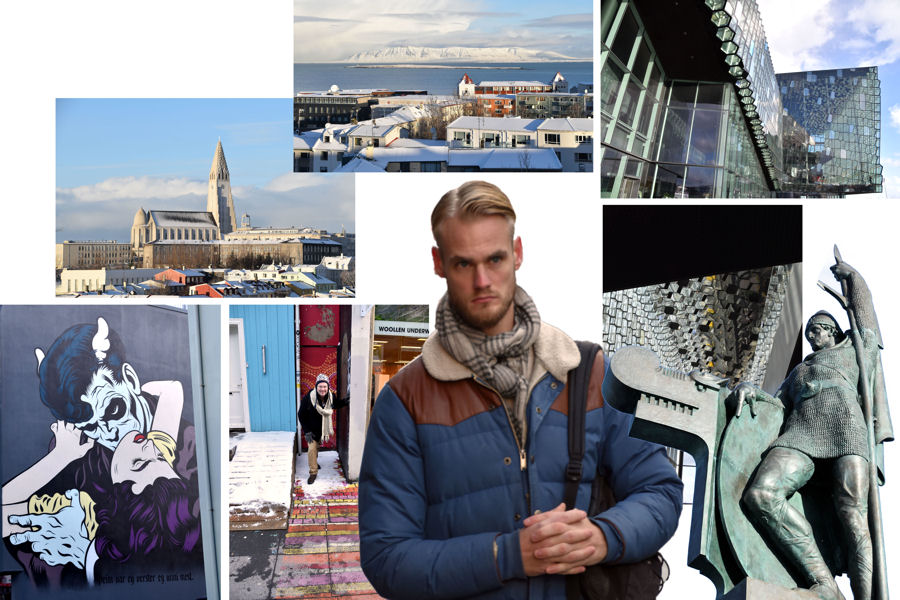 The views from our apartment, Harpa concert hall, and Ingólfur Arnarson (founder of Iceland).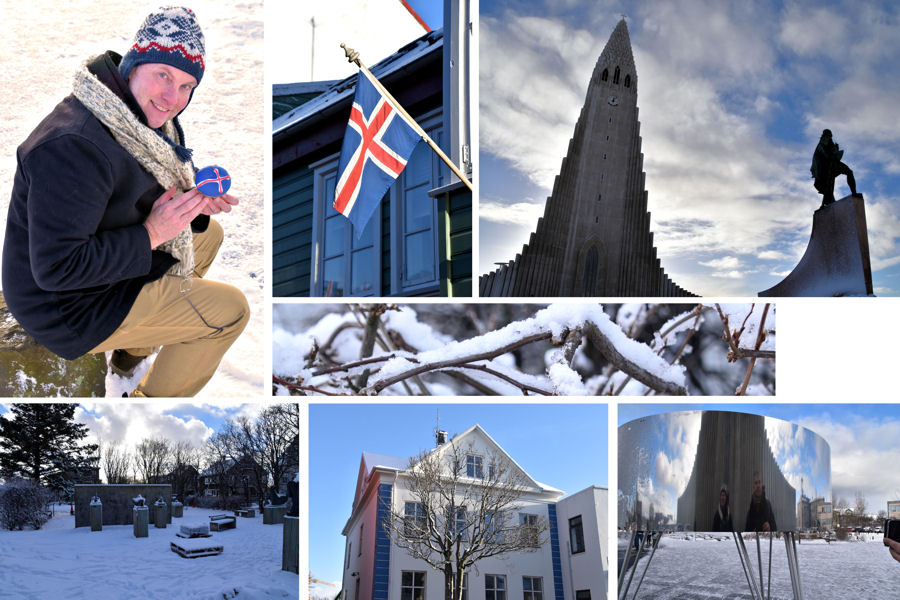 Enjoying an Icelandic donut outside Hallgrímskirkja cathedral and the Einar Jónsson Sculpture Garden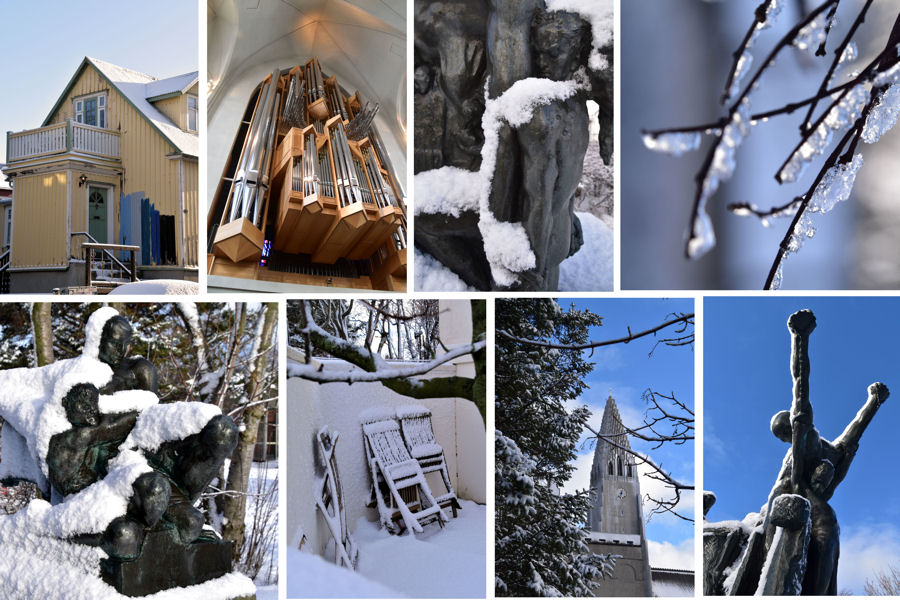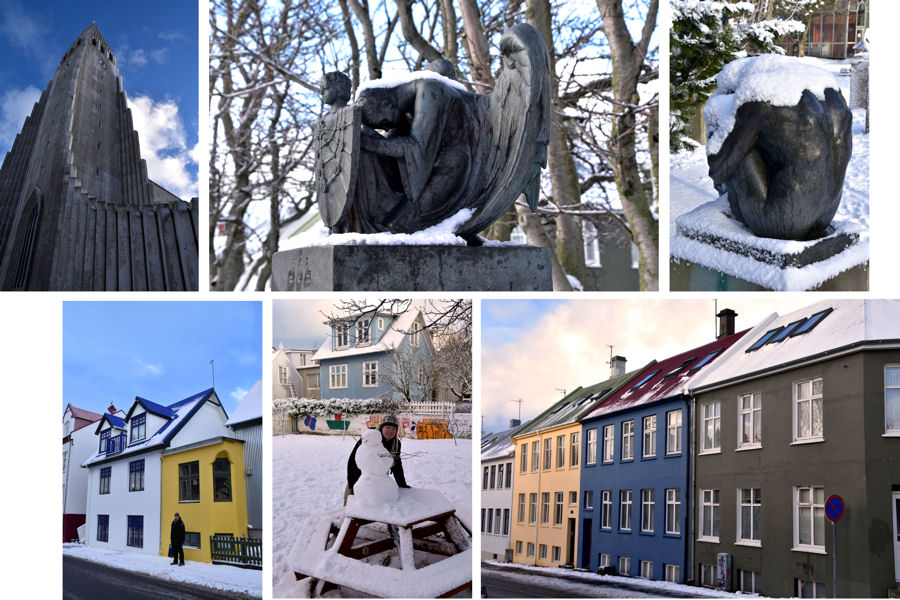 I loved the Scandanavian colours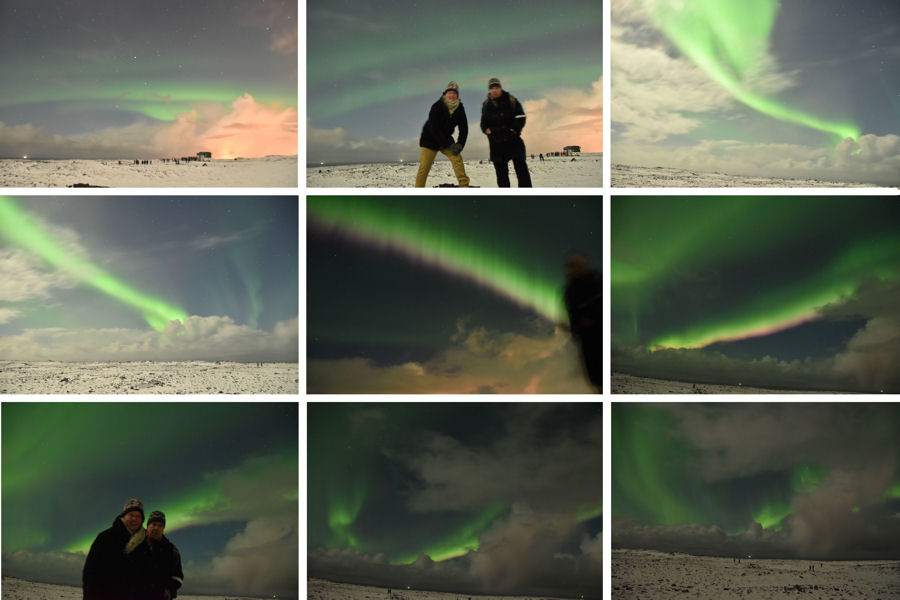 Our quest for the Northern Lights was rewearded with these amazing views.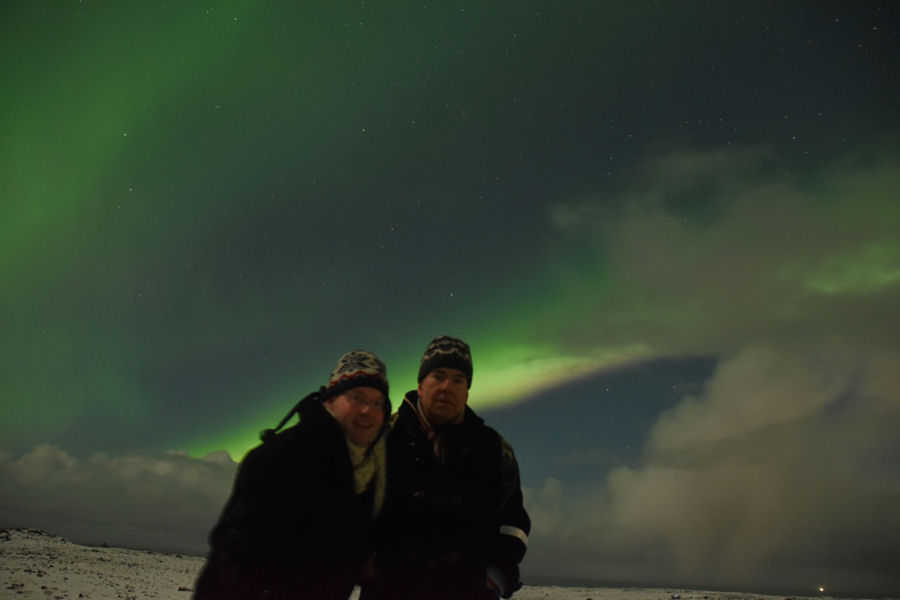 Just hours before our trip, I read up on how to photograph the Northern Lights.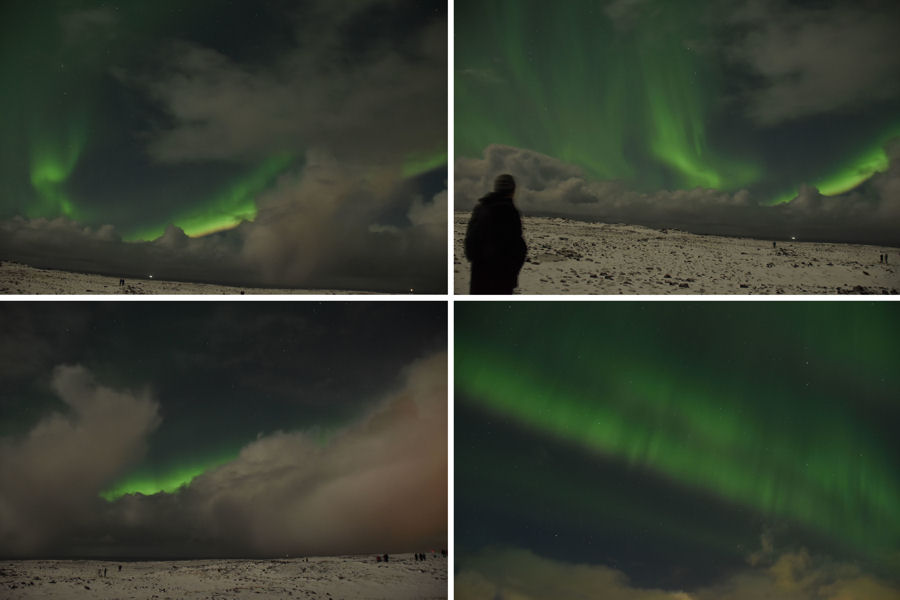 The red colours are especially rare and when the lights danced, everyone shouted with joy.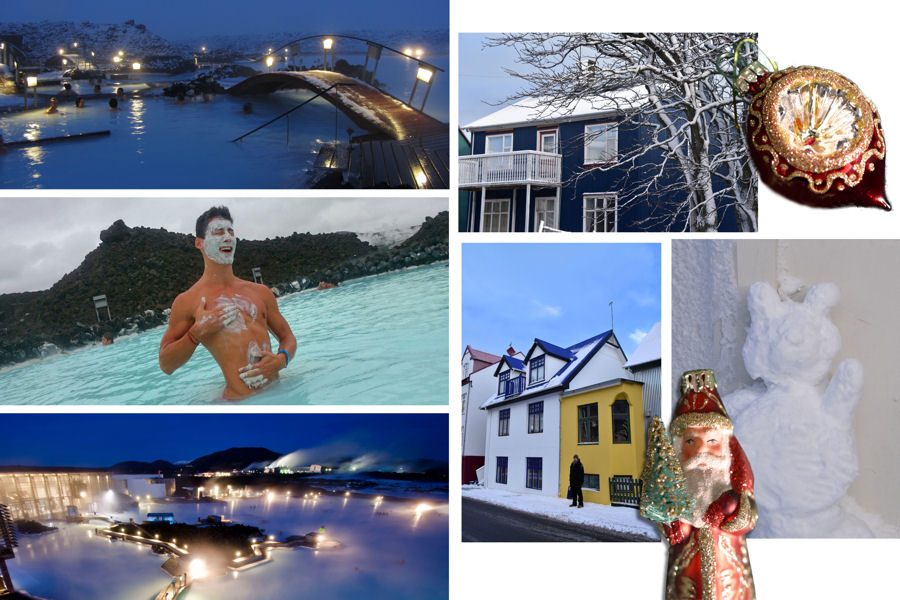 We went to the Blue Lagoon at night and it snowed and hailed on our heads while we soaked in the hot water. We bought ornaments for our collection.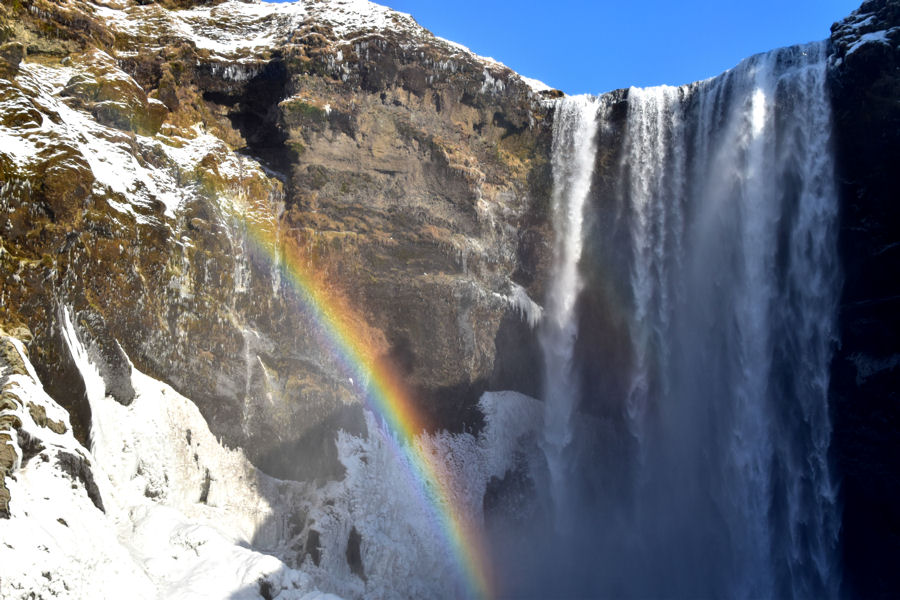 On our Southern Coast trip, we saw this waterfall and rainbow..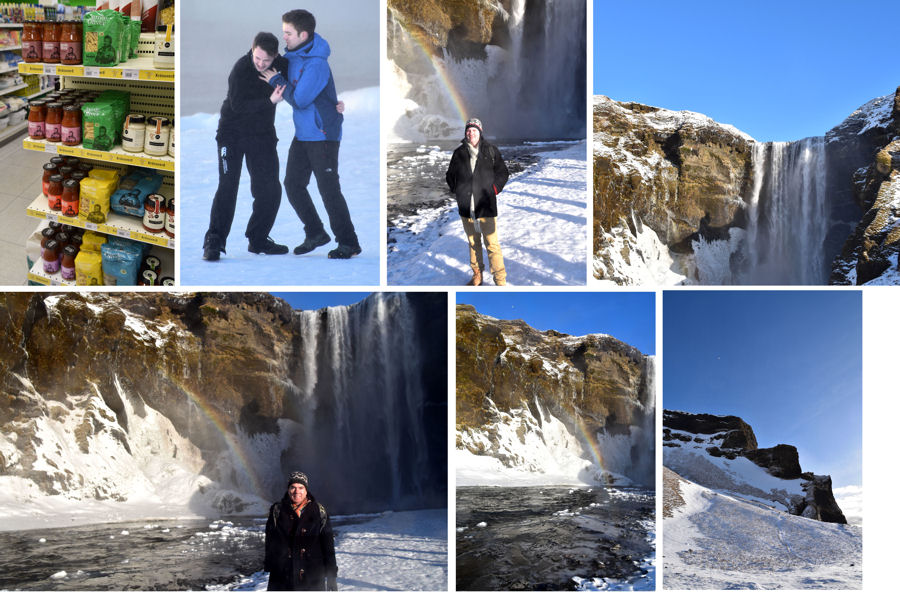 Jamie Oliver products, frolicking boys, and more waterfall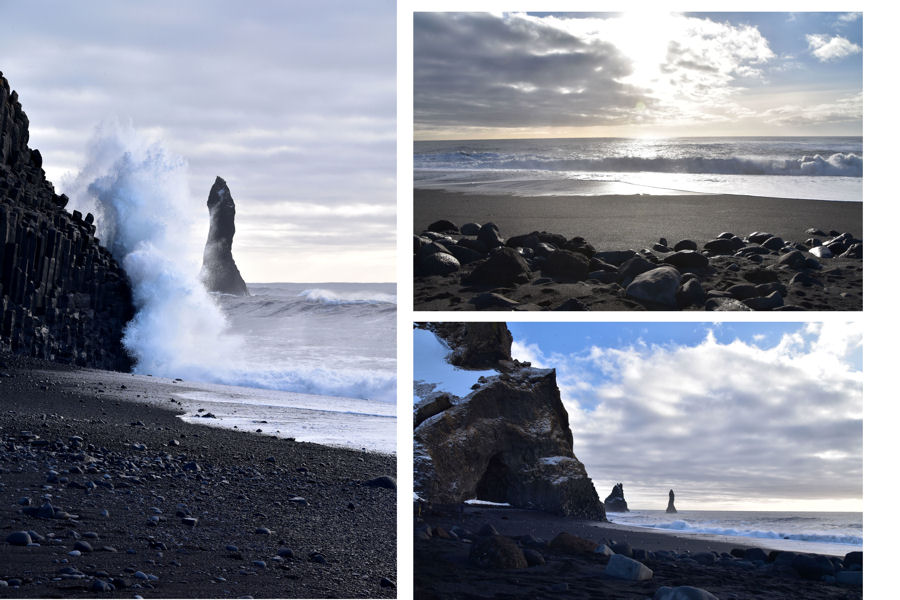 The black sand beach was truly awesome, with terrifying waves, off-shore "trolls", and black beach..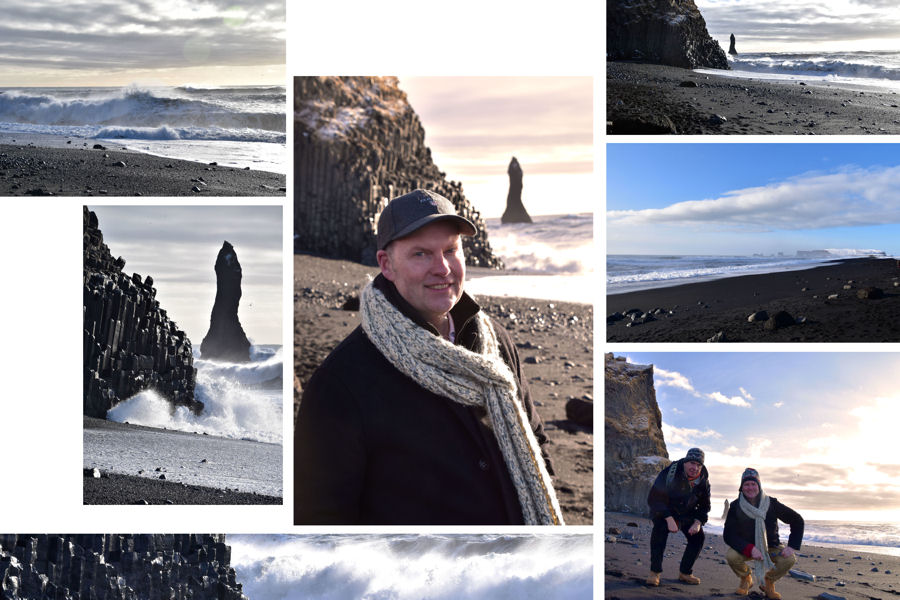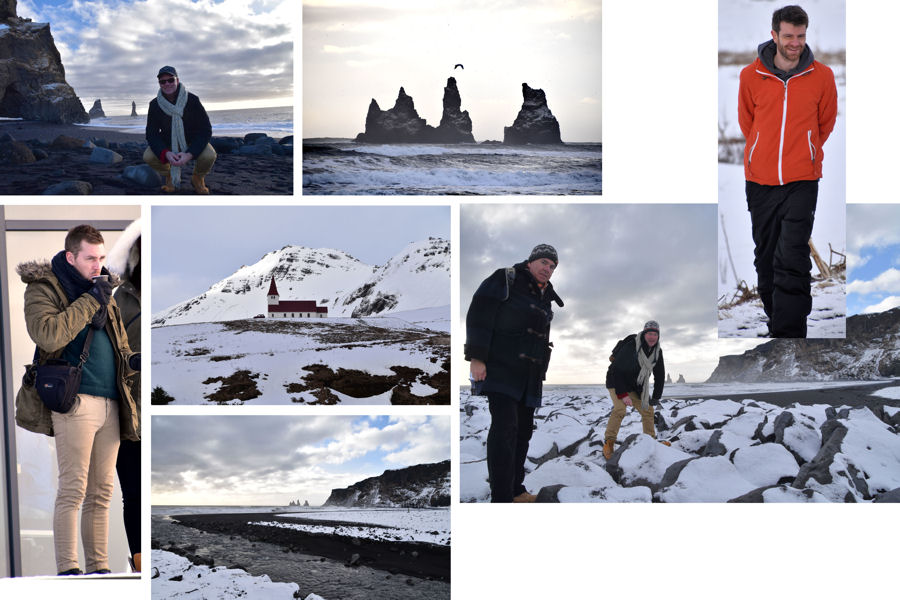 Vik is the southernmost village in Iceland.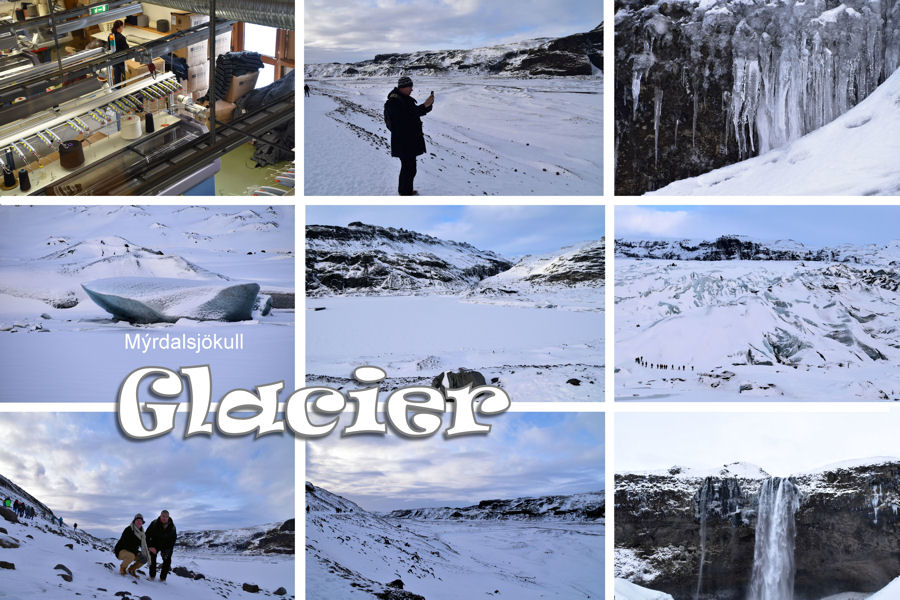 Mýrdalsjökull glacier park was monumental, and we went right up to the "snout" of the glacier.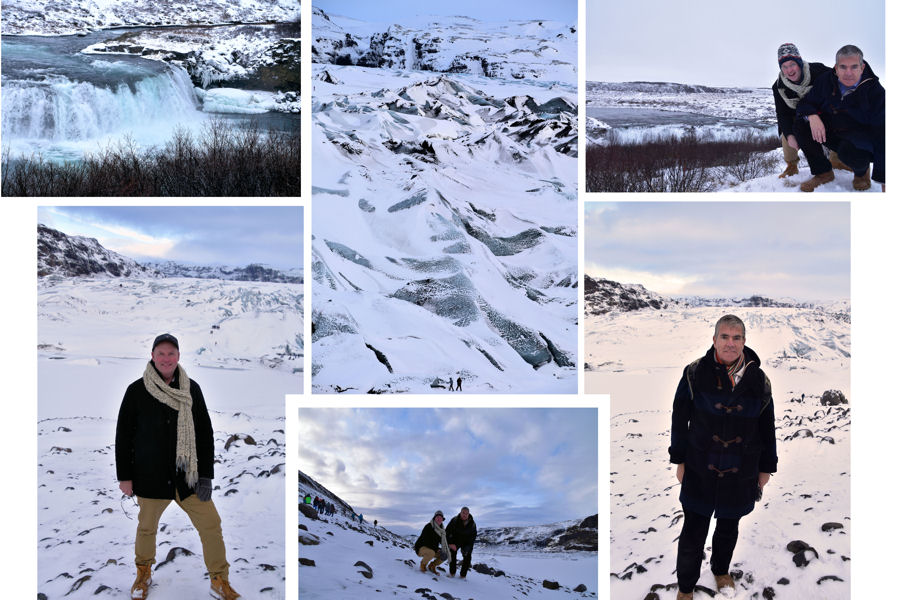 Photos don't do justice to the size of this area.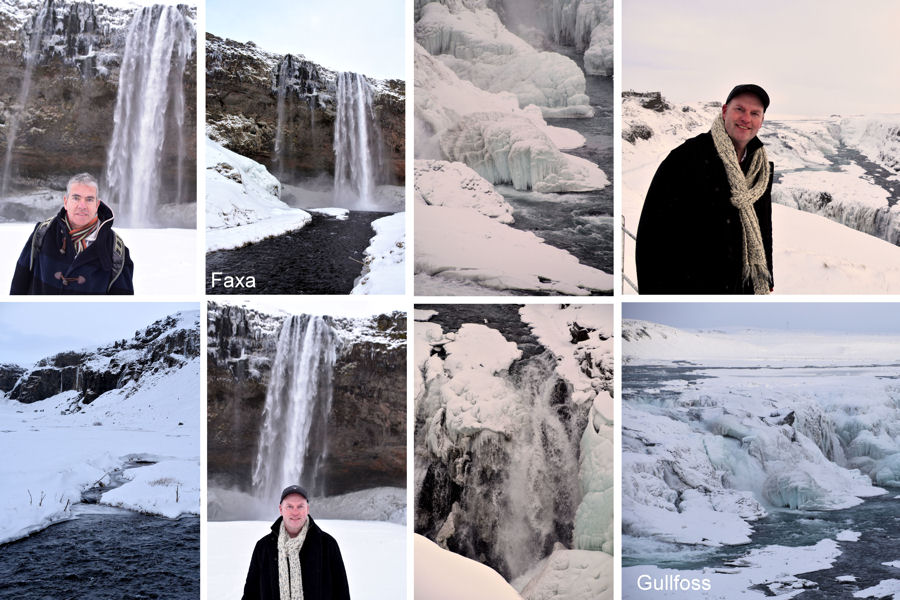 Faxa and Gullfoss waterfalls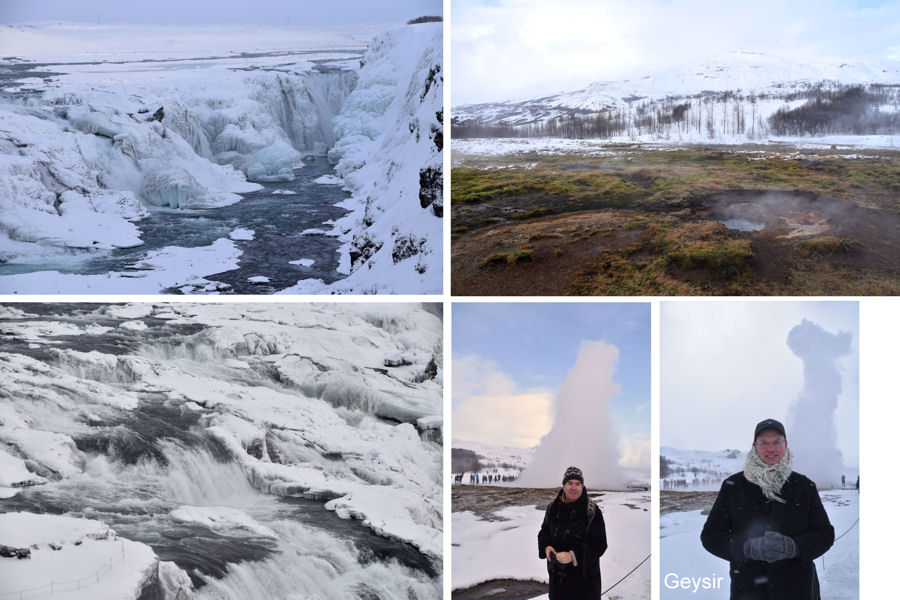 We ate our lunch right beside the geyser, which erupted at regular intervals.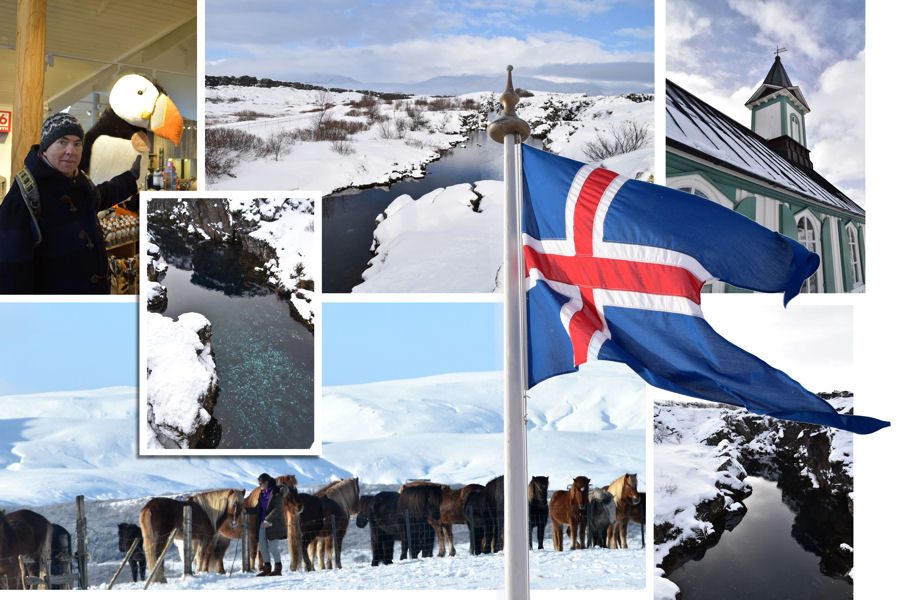 Peningagjá coin fissure at the continental rift between America and Europe, plus some fluffy Icelandic horses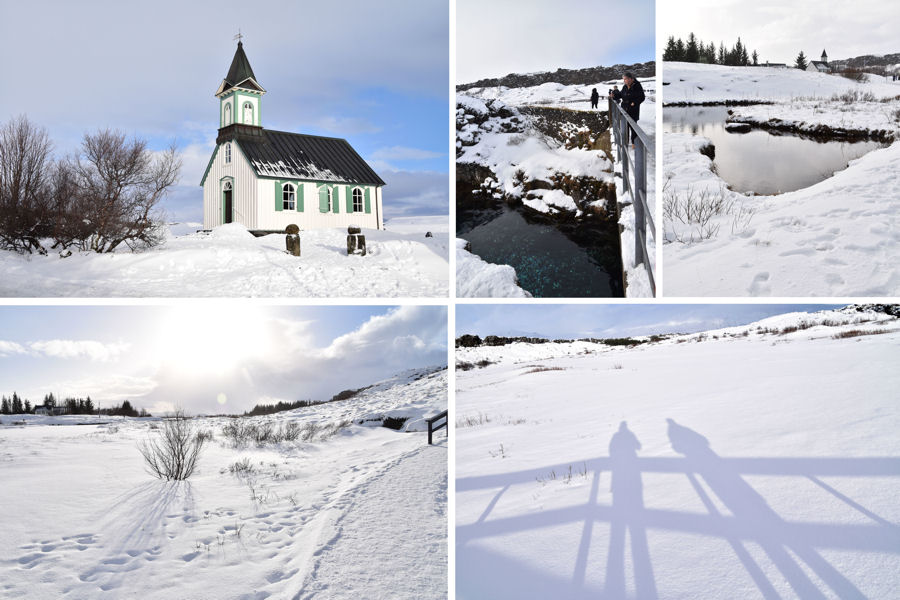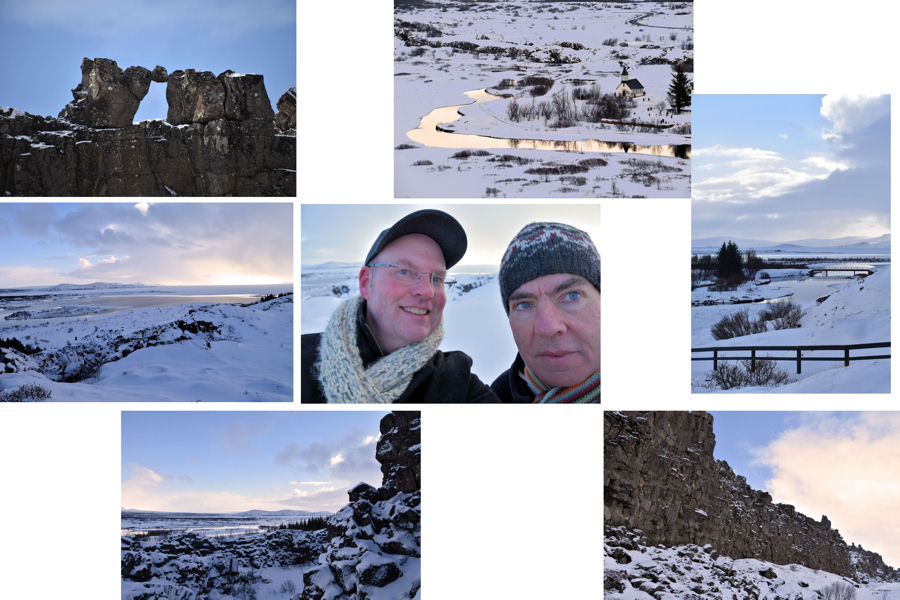 Þingvellir, where the Icelandic Parliament was established in 930, and remained until 1798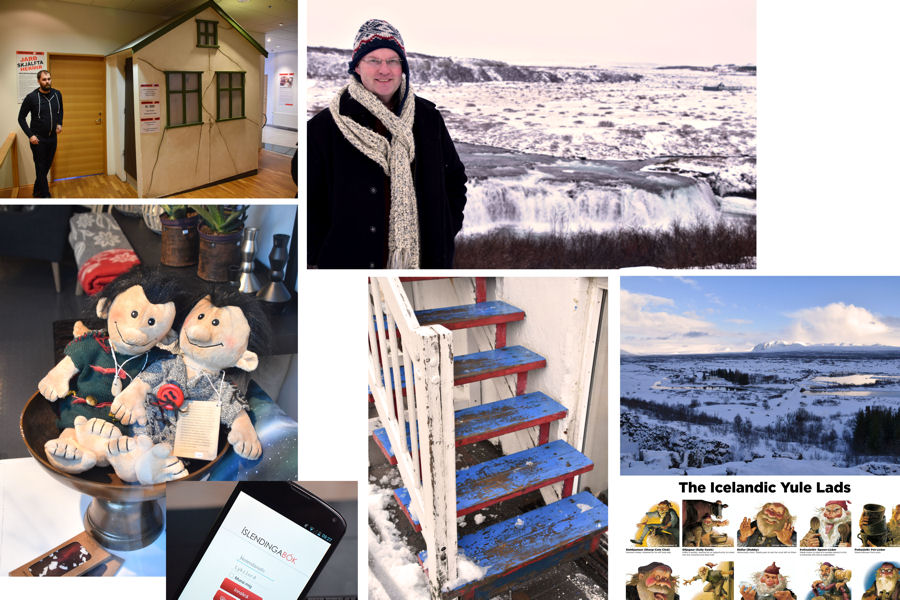 Above: an earthquake simulator, Icelanic Bert and Ernie, the "incest blocker" app, and the Yule Lads.