As with every season, winter brings its own delights. Click HERE to see our trip to Iceland and HERE to see last year's wintry photos.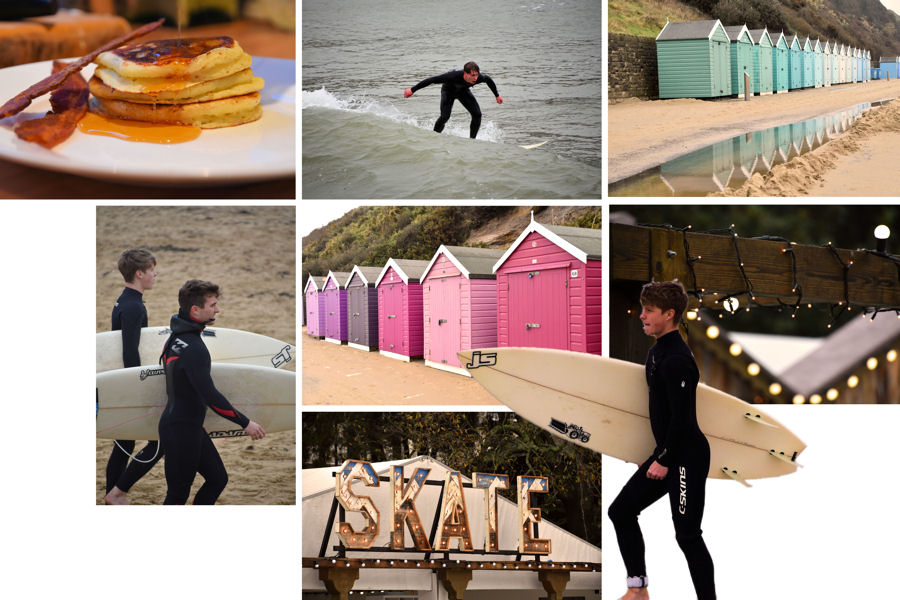 A trip to Bournemouth beach where surfers play.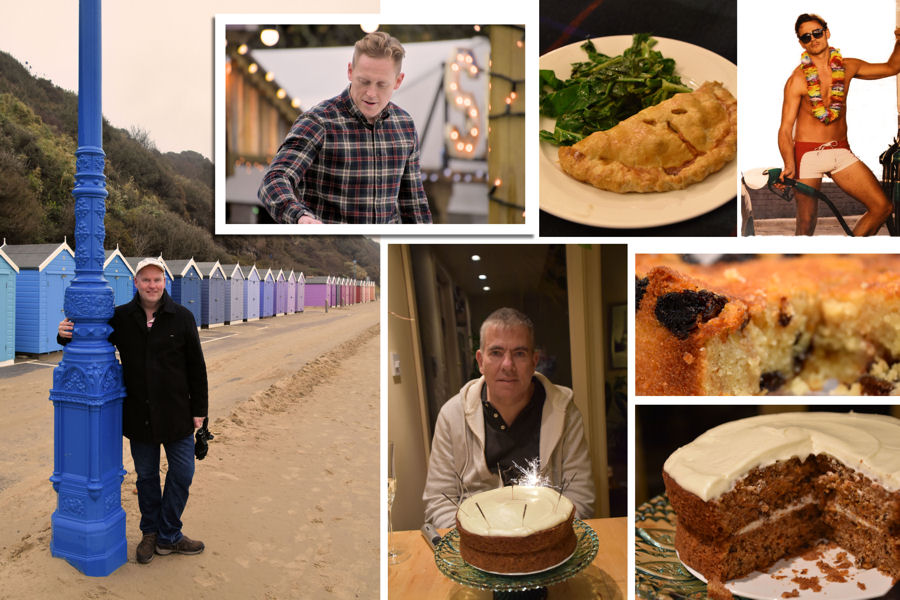 Bournemouth, the Shell man, some January foods, including cake made with Agen prunes.and Nick's birthday carrot cake.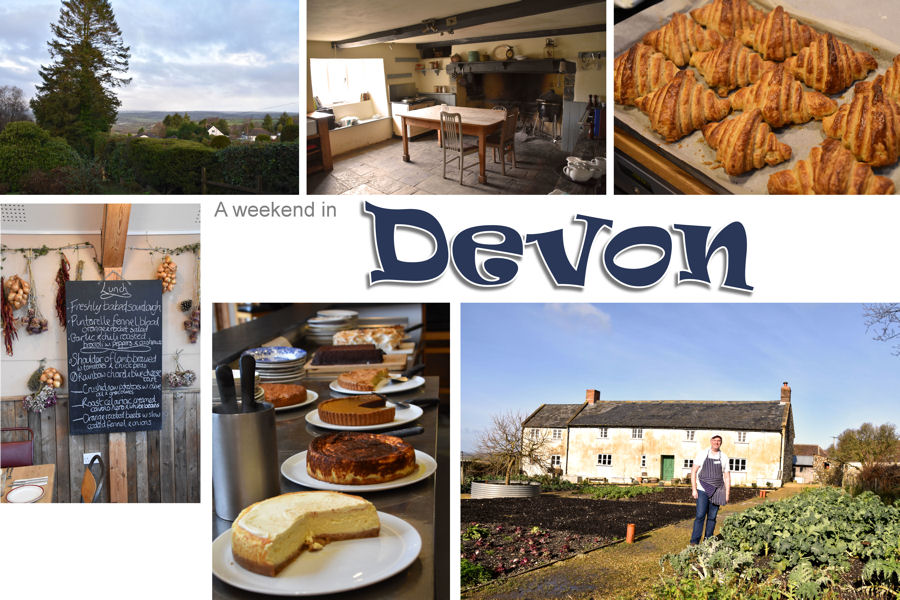 My Christmas gift was a trip to Devon, where we returned to Riverford Field Kitchen for lunch and I did an advance baking class at River Cottage. Click HERE and HERE to see our last visits.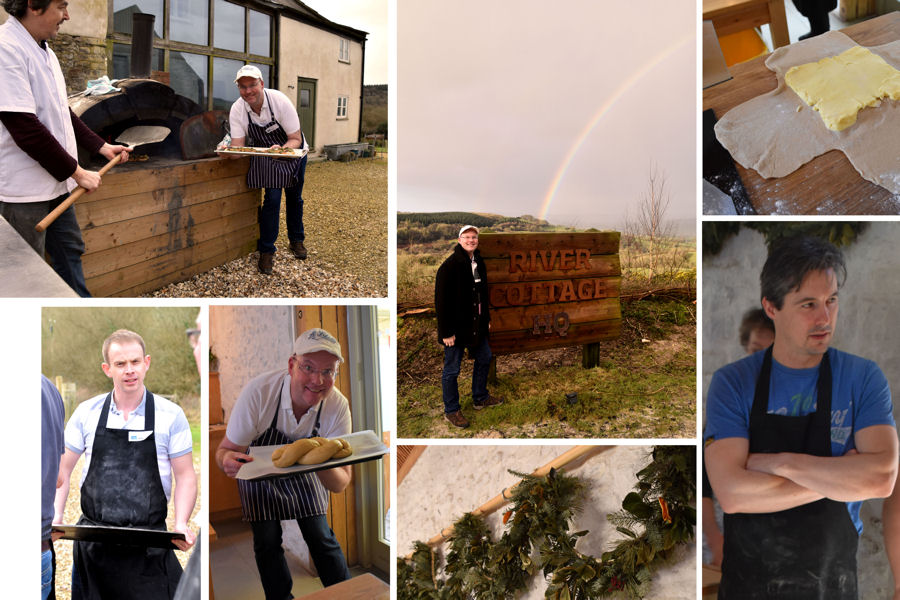 We made fougasse, brioche, and croissants in our baking class.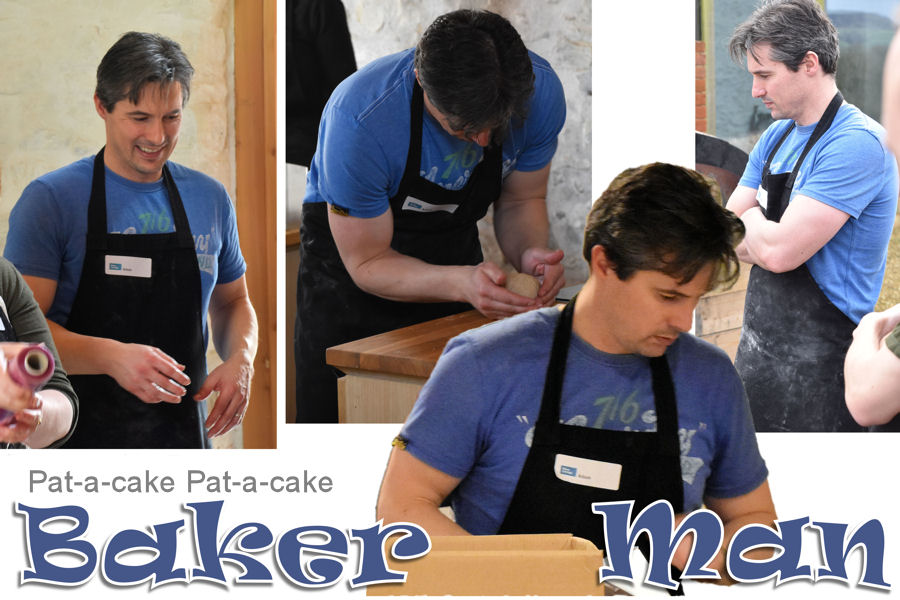 If you look like this, your're going to be photographed.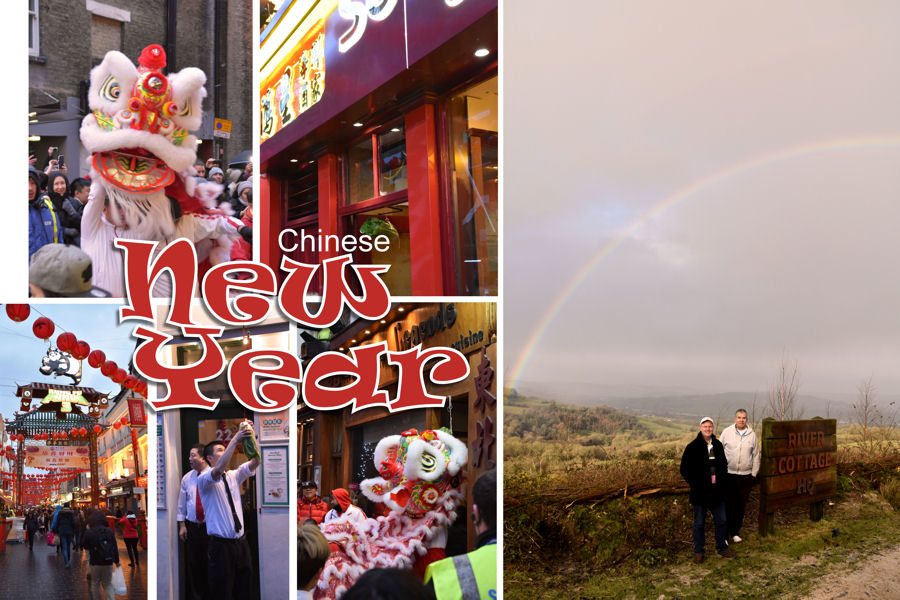 Chinese New Year in London and us at River Cottage HQ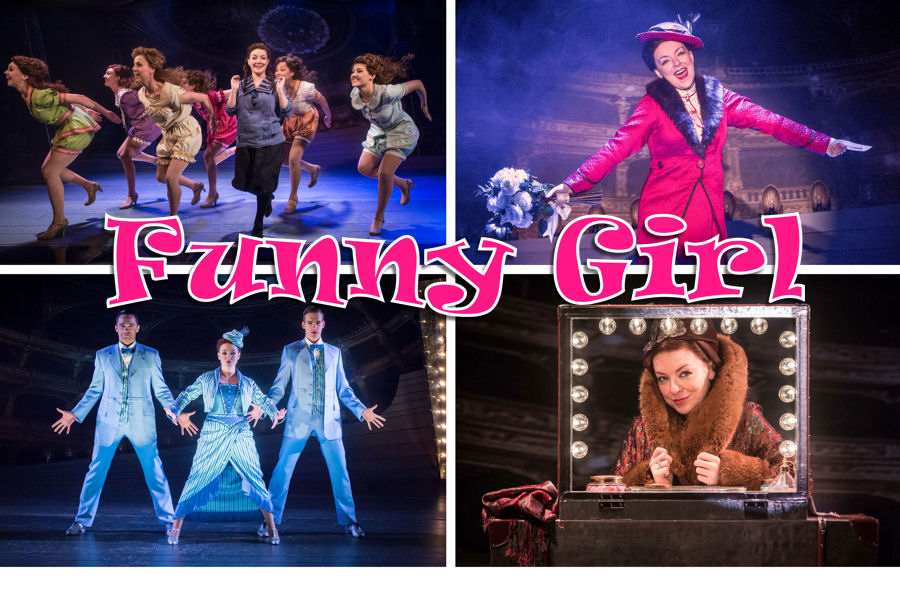 We went to see Sheridan Smith in Funny Girl at the Menier Chocolate Factory.