Summer is over, but the fun and warm weather continue. For autumns past, see 2009 (Stephen Fry), 2010 (Devon and Dad), 2011 (Glasgow and Robert Thompson), 2013 (David Tennant and The Drowned Man), 2014 (Belgium and Streetcar), 2015 (Studland, Benedict Cumberbatch, and Robert Thompson), 2016 (Hengistbury, Naked Boys Reading, and Sorrento), 2017 (Bournemouth, theatre visits, and London), and 2018 (Paris firemen and Snoopy).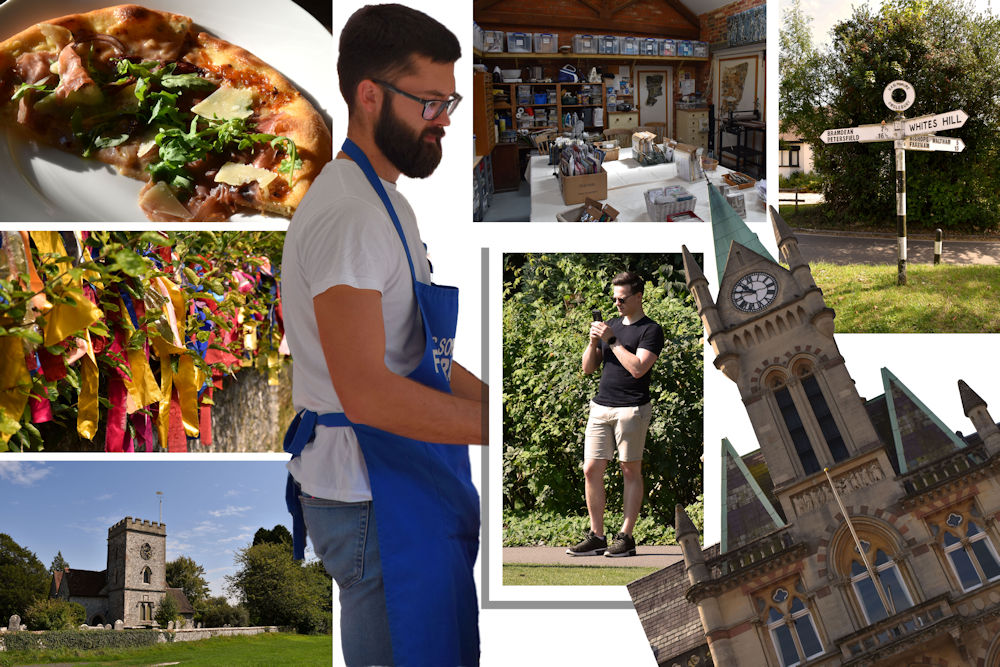 Fig and gorgonzola pizza using figs from our garden, Hampshire Artists' Open Studios, and bearded Egg Man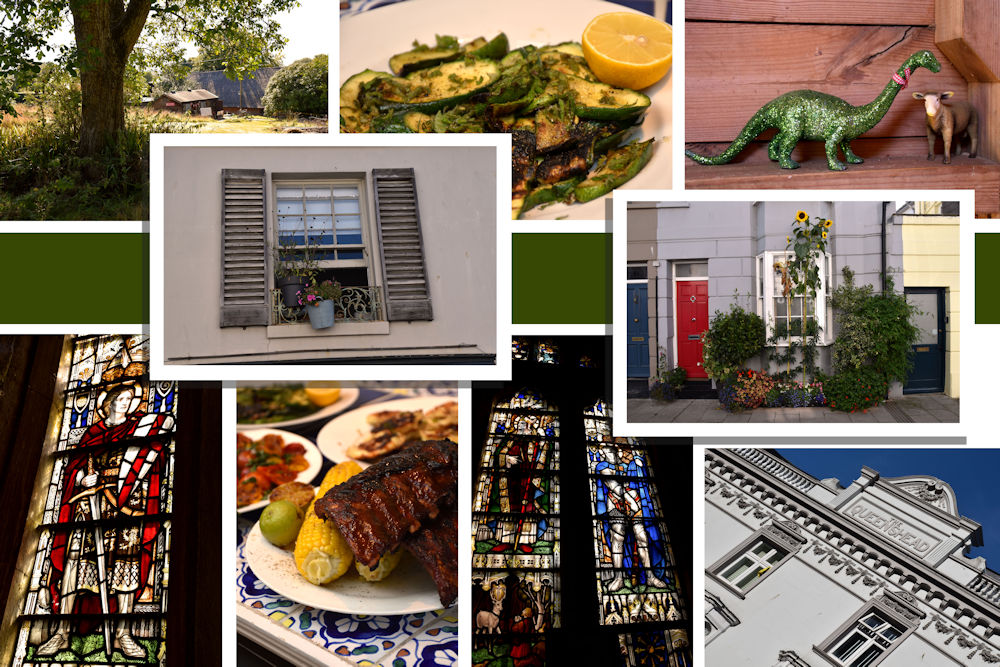 More artistry, a barbecue meal at home, and scenes from Brighton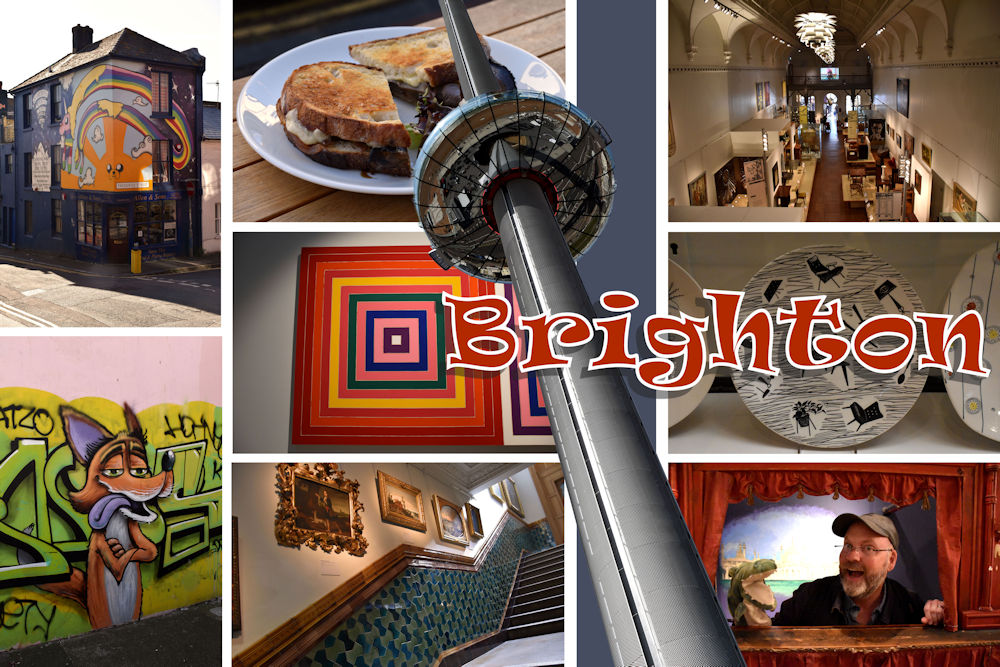 We went to Brighton for a last hurrah before school starts. The museum was full of interesting things, including the Wildlife Photographer of the Year Award winners.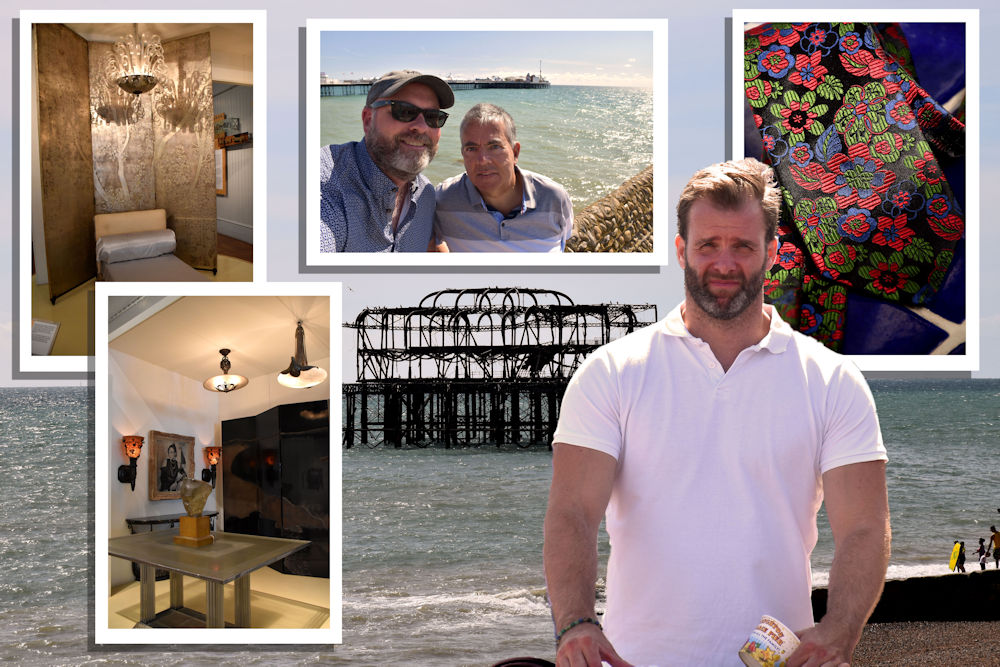 Art Deco rooms, the two piers, my new tie and Big Dad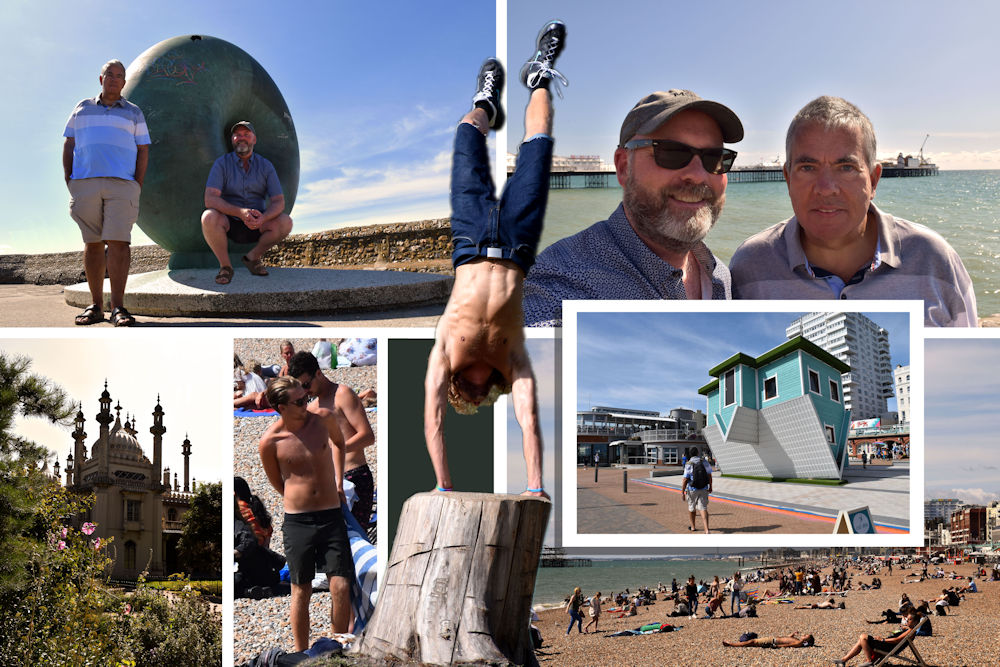 Walking along the beach in Brighton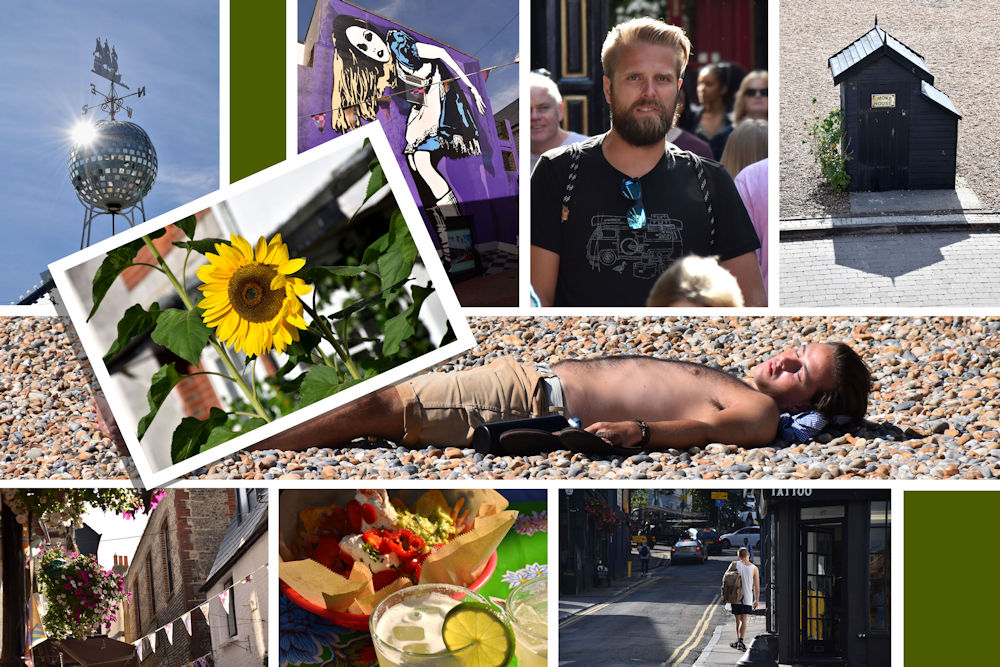 We finished with a delicious margarita and nachos before catching the train back home.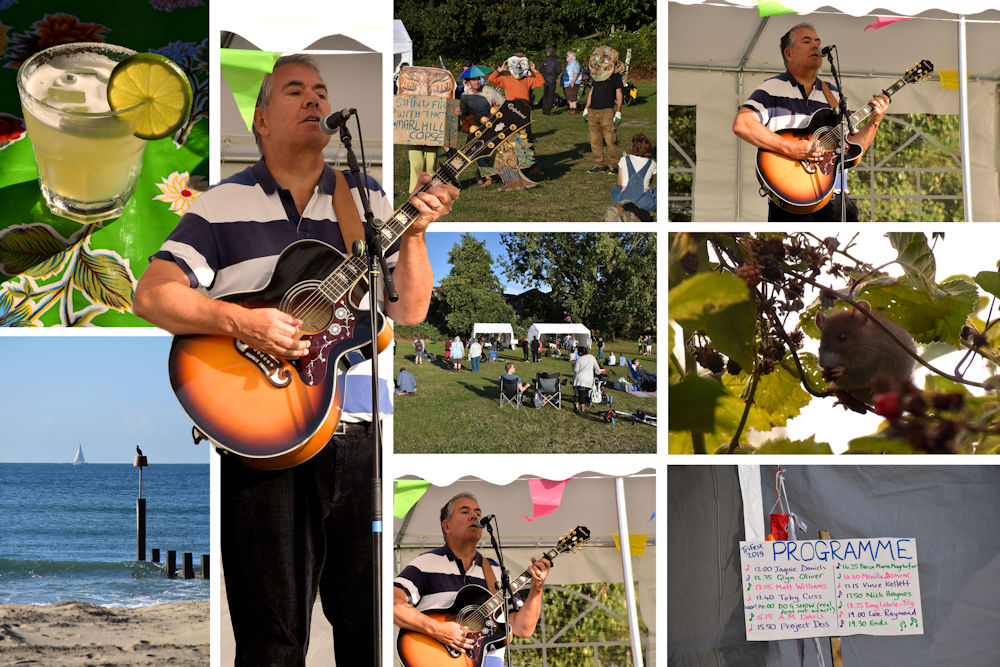 Nick played a set in our local park.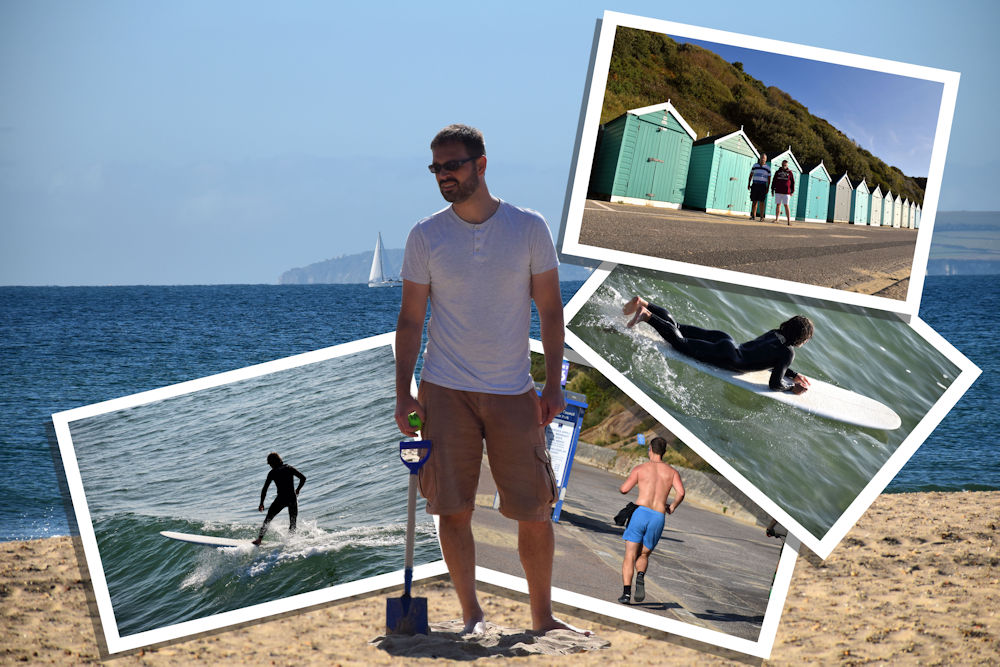 Saturday morning at the beach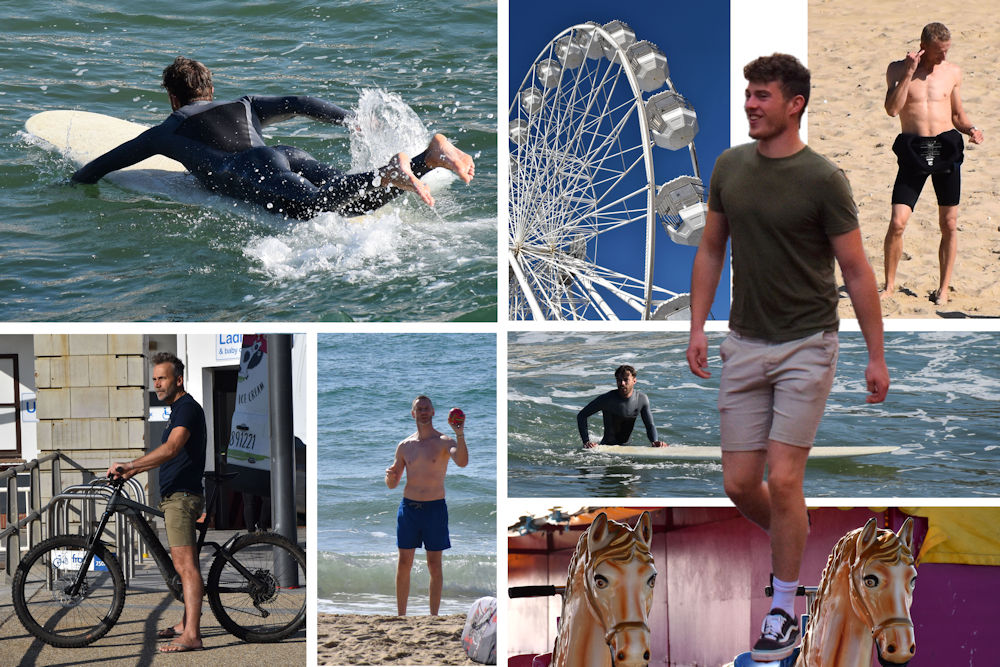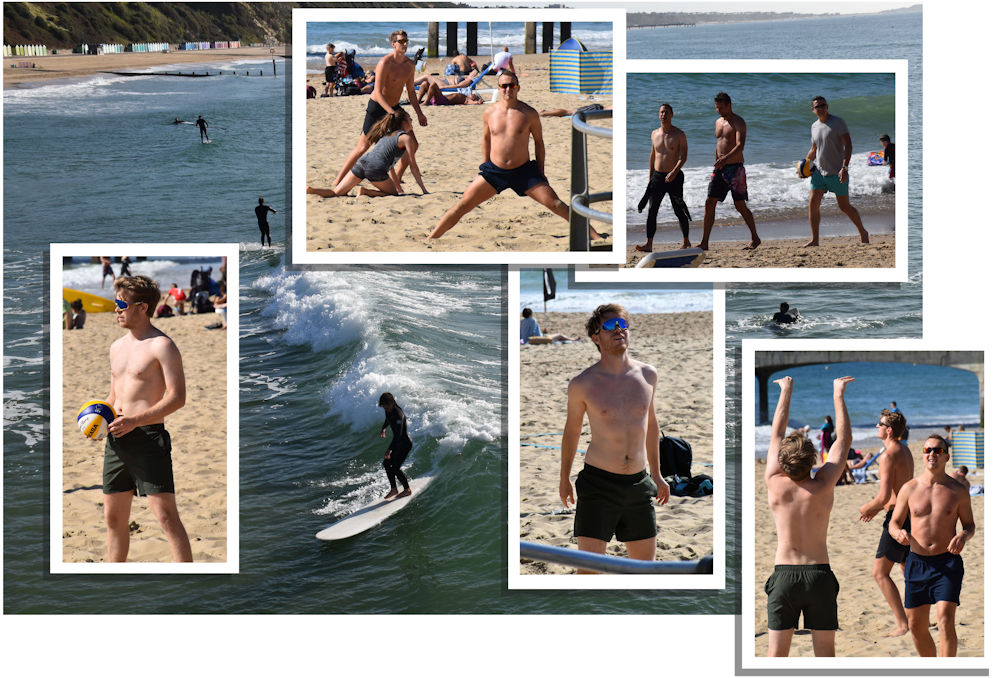 If this were Italy, they'd all be wearing puffer jackets in September.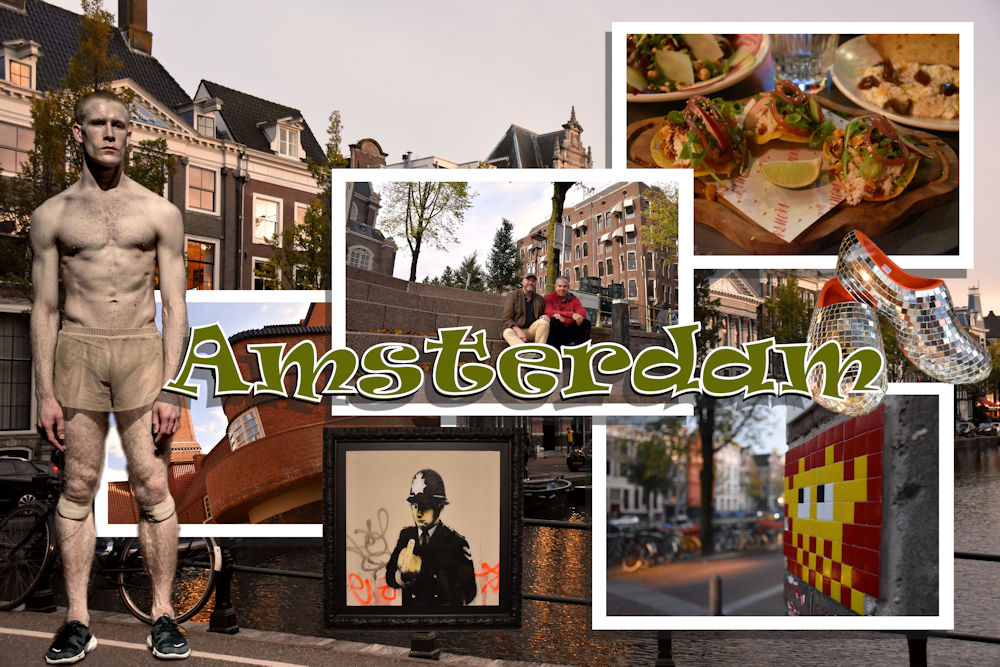 After our Art Nouveau-filled birthday trip in 2015, we returned to Amsterdam, this time in search of Invaders, Van Gogh, Banksy, and a bit of fun at Church. See our other trips to Amsterdam in 2000, 2003, and 2006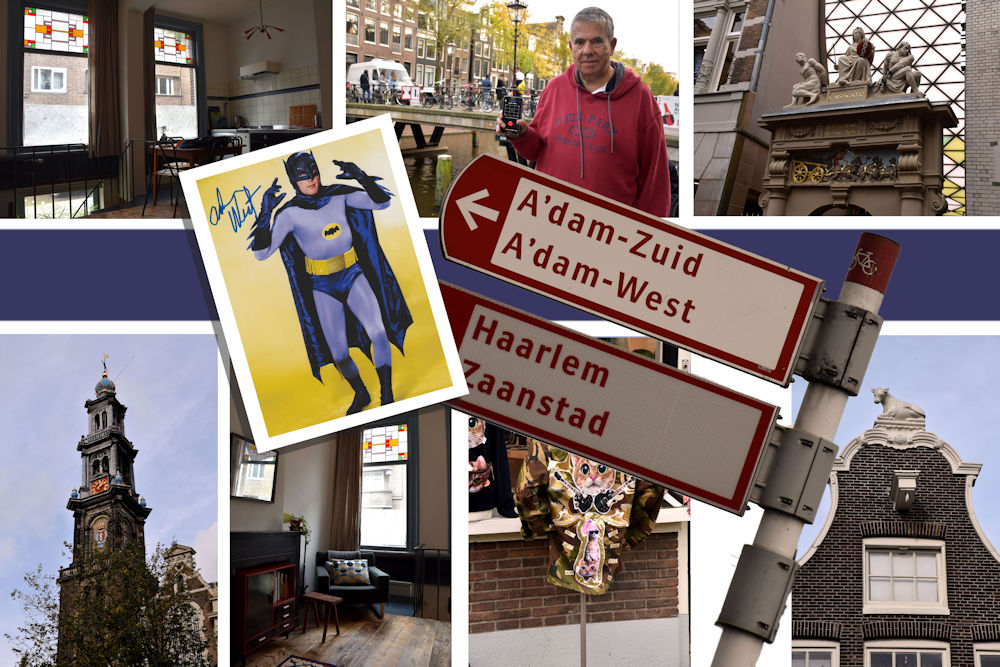 Our Airbnb studio was conveniently outside the city centre. Our first day, I discovered that my outdated phone was no longer compatible with the Flash Invader app, so I bought a new phone at Media Markt in order to make flashing a reality. The new phone enhanced the trip in many other ways and was well worth the expense.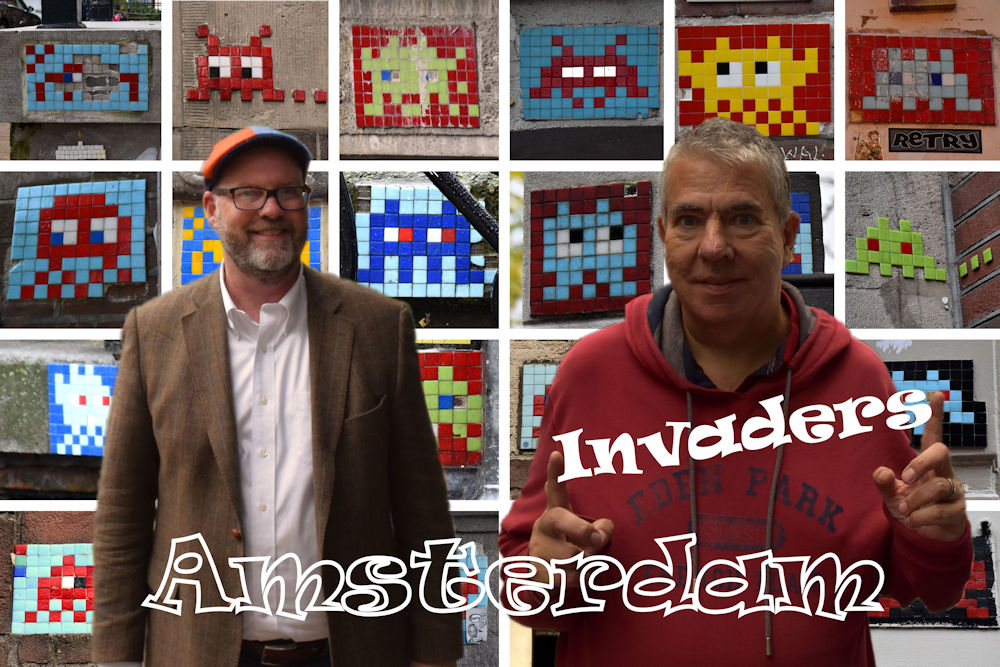 These are all the Invaders we found in Amsterdam, including a couple of imposters. It was fun to track them down and visit new parts of the city in the process.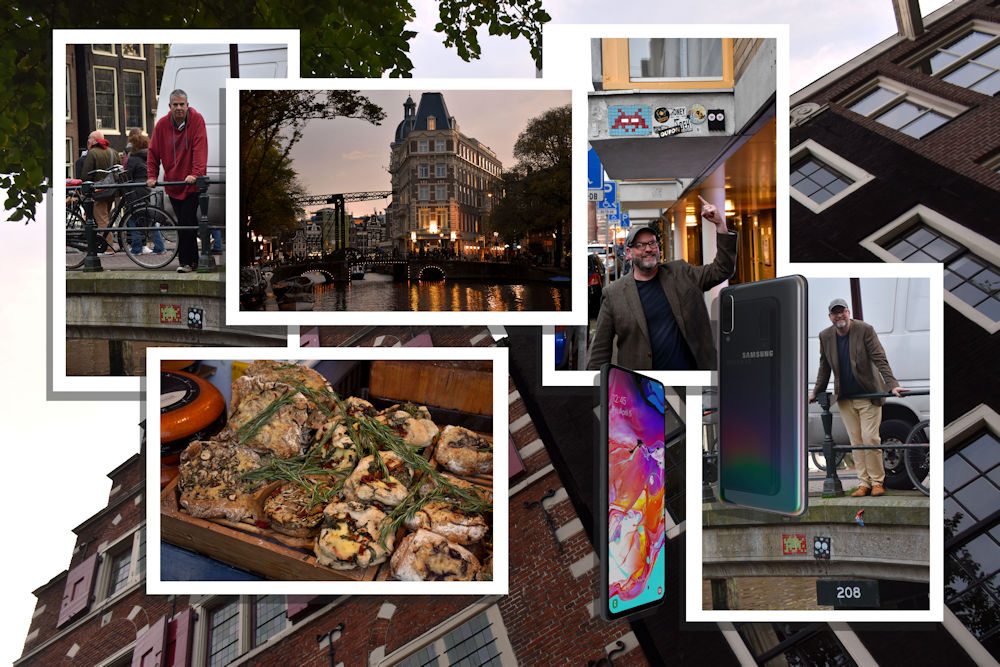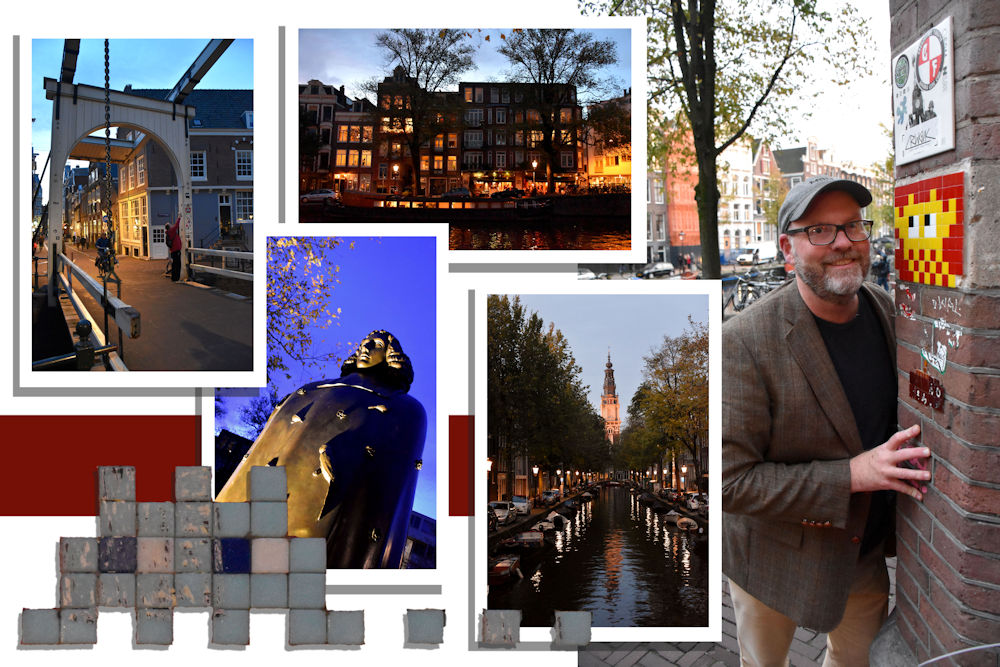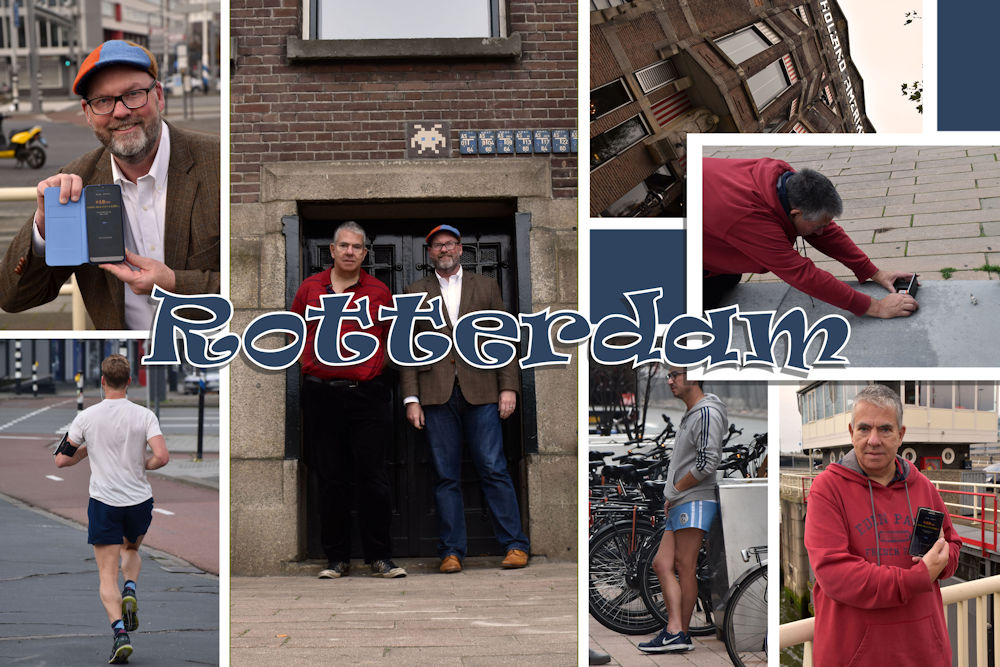 On Sunday, we took the train to Rotterdam to find the Invaders there. It was a wonderful city that we otherwise would never have thought of visiting.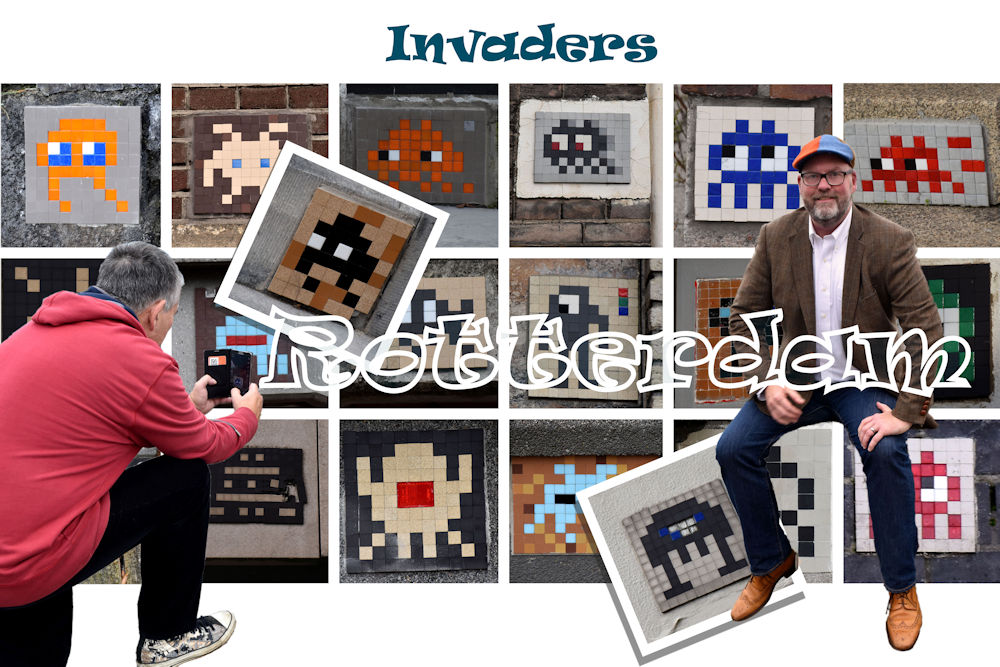 We must have walked 50 miles that day and our feet ached for the rest of the trip, but it was well worth it!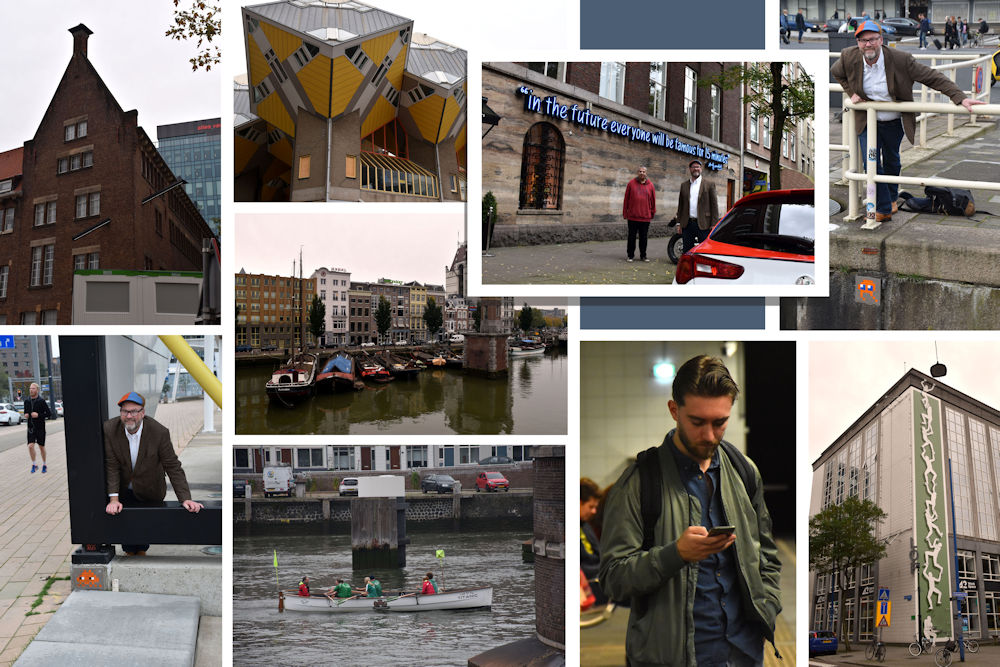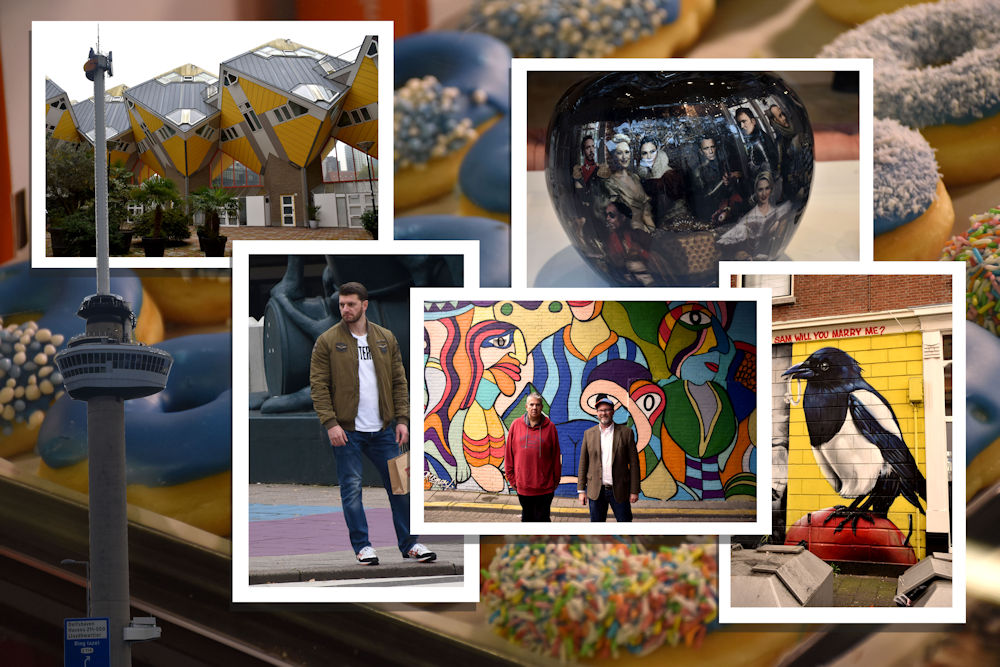 I loved Piet Blom's Cube Houses, as well as the celebrity pottery, the street art, and blue donuts.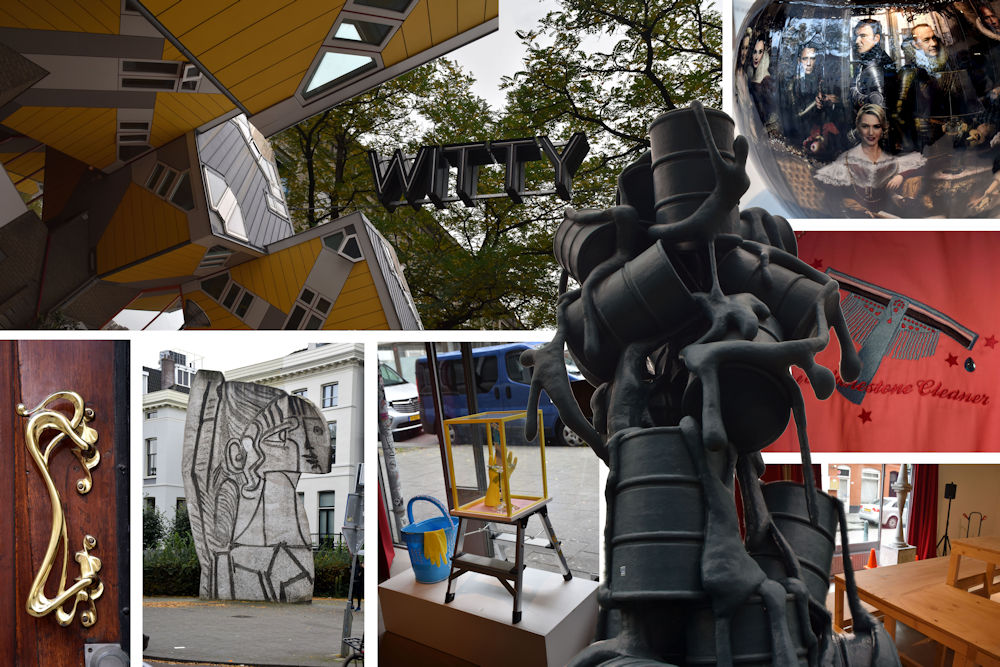 Our Invader search took us to Mama Showroom in the "Cool District" of Rotterdam. We became part of an interactive art exhibition involving looking at the outside world through a new perspective and watching a woman move cement traffic cones around. If I could buy the Meryl Streep and Tom Hanks ceramic, I would.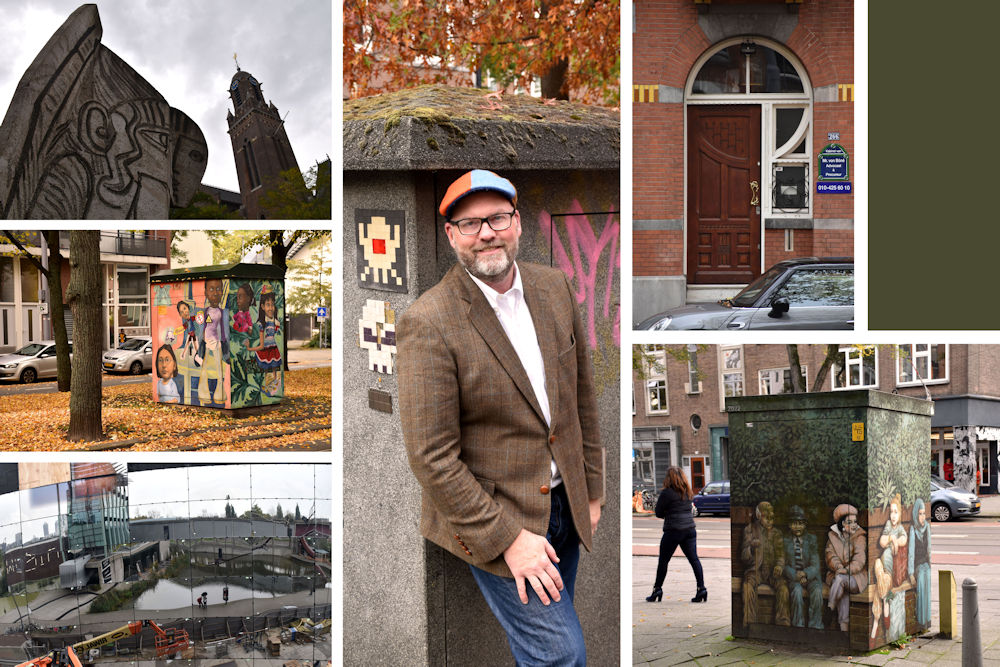 Our reflections can be seen in the under-construction glass building.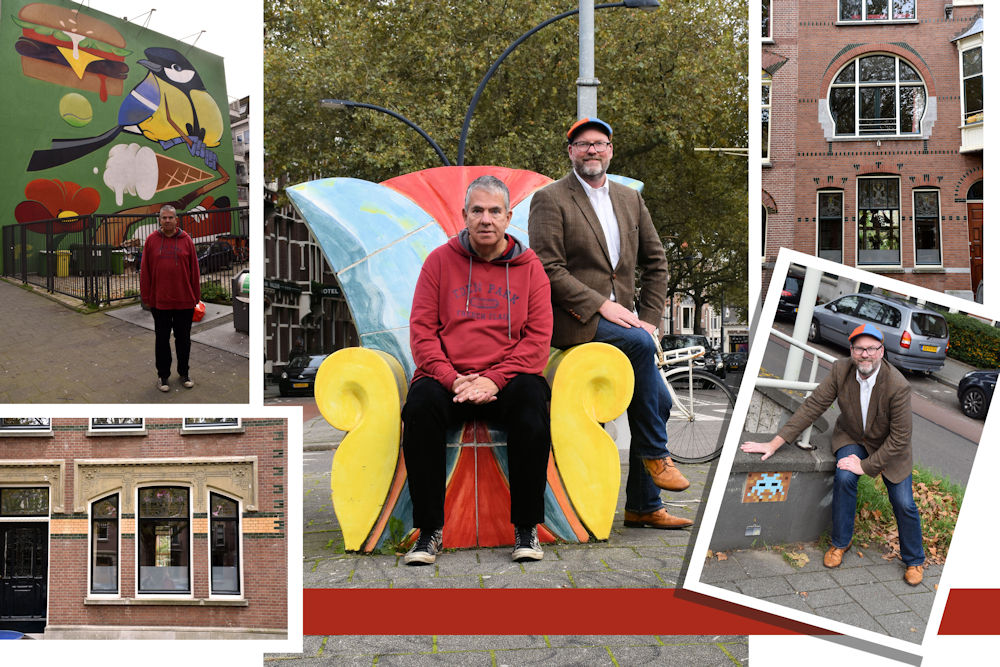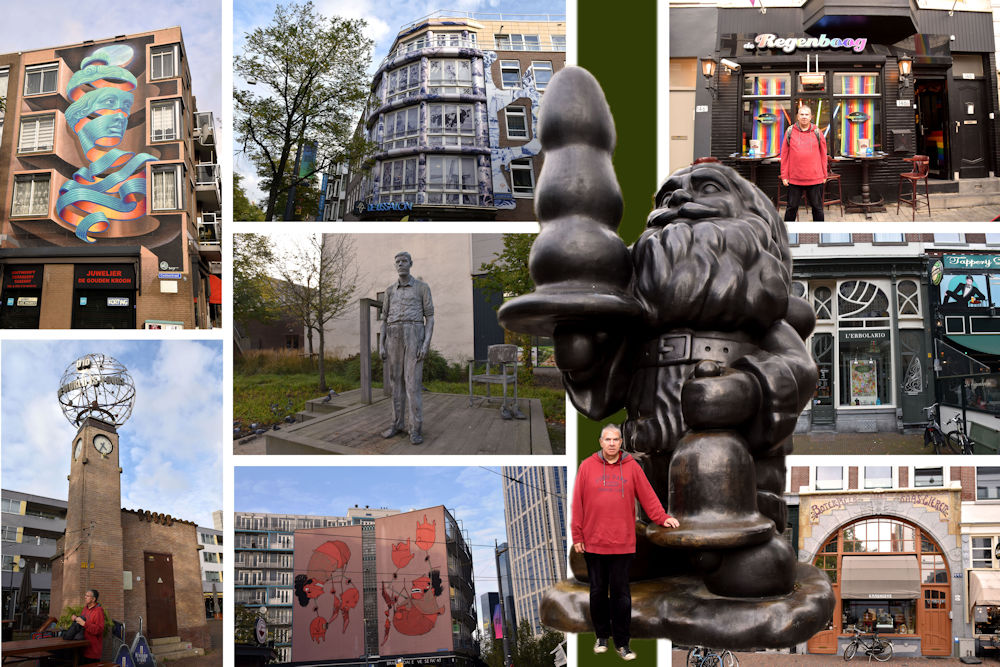 We had to wait for a Chinese couple to finish photographing their young daughter in front of the gnome sculpture before we could have a go.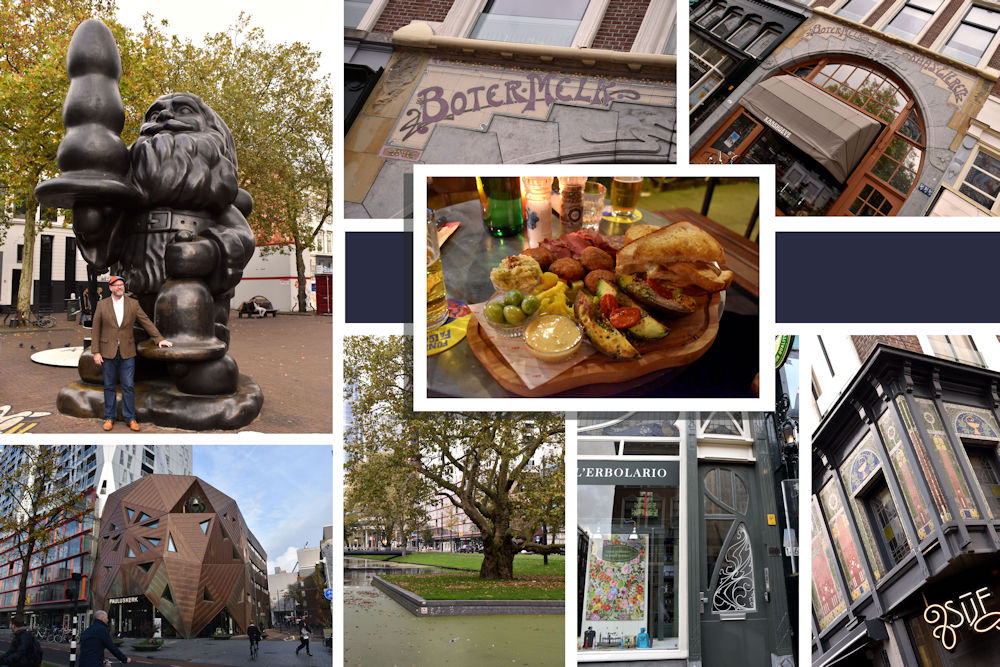 Our meal in the centre was back in Amsterdam and some of the best food we had on the trip, and the first time we'd ever eaten jackfruit.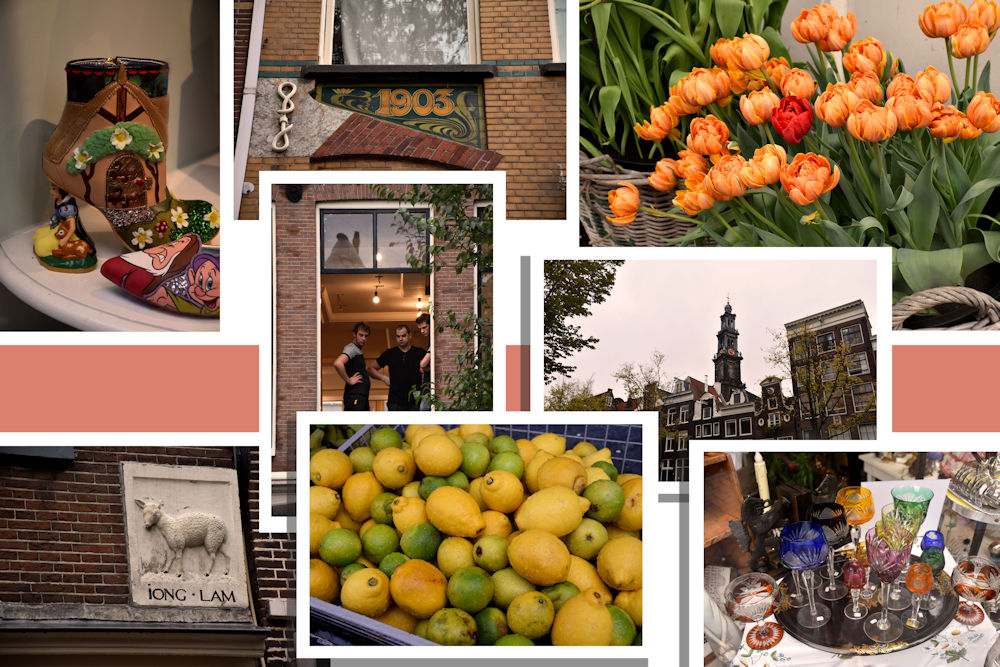 We bought some tulip bulbs - Beauty of Spring and Red Impression - at the tulip museum and spotted some glasses identical to the ones we bought in Freiburg, 2013.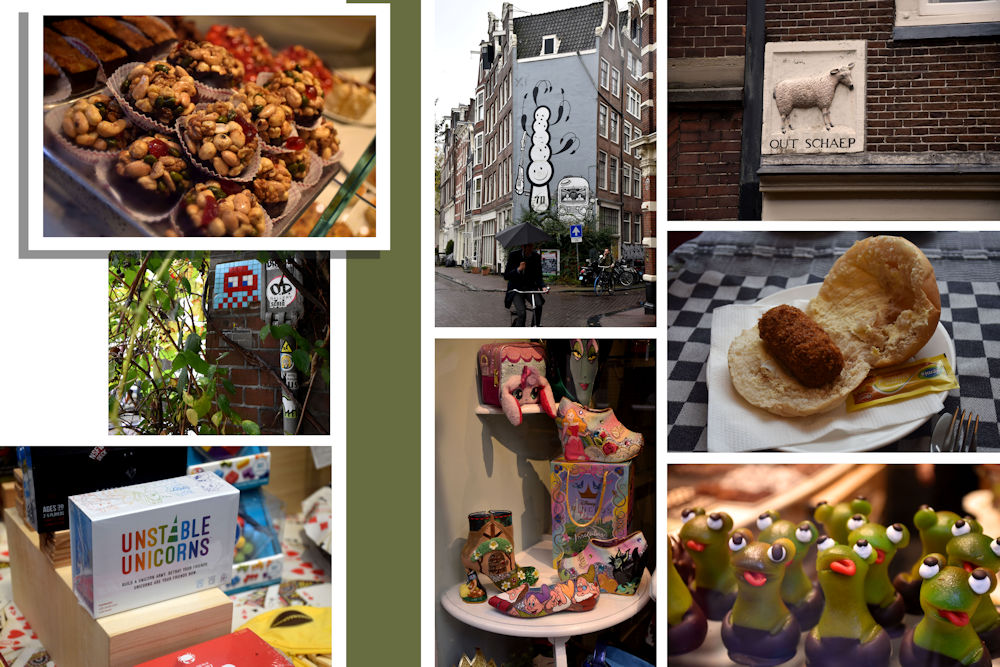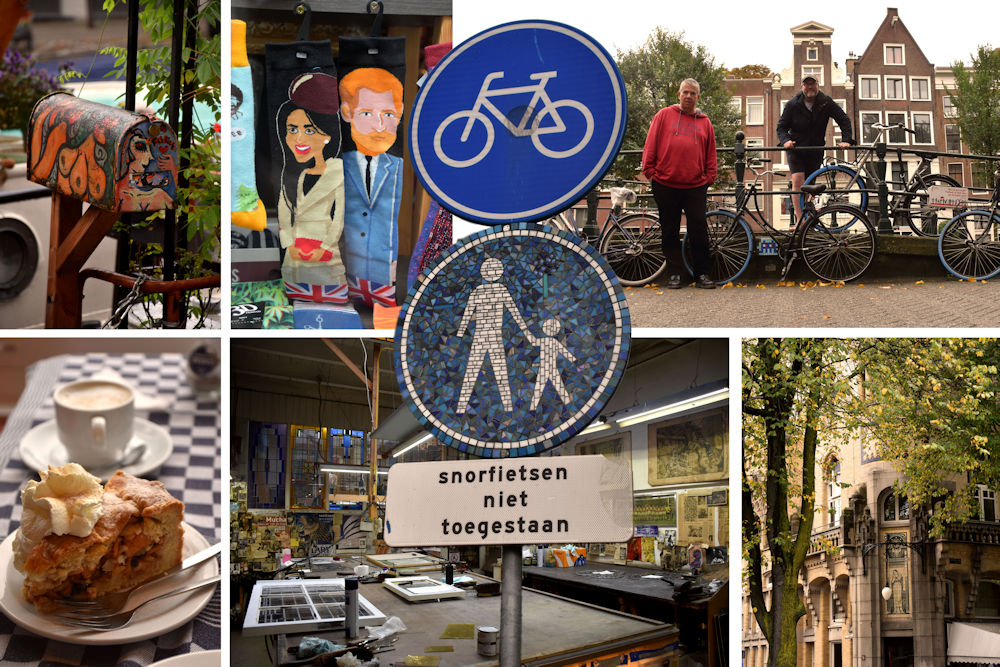 Shown here are Megan and Harry socks, Invader, The Hotel American, a glass restoration workshop, and Dutch apple cake.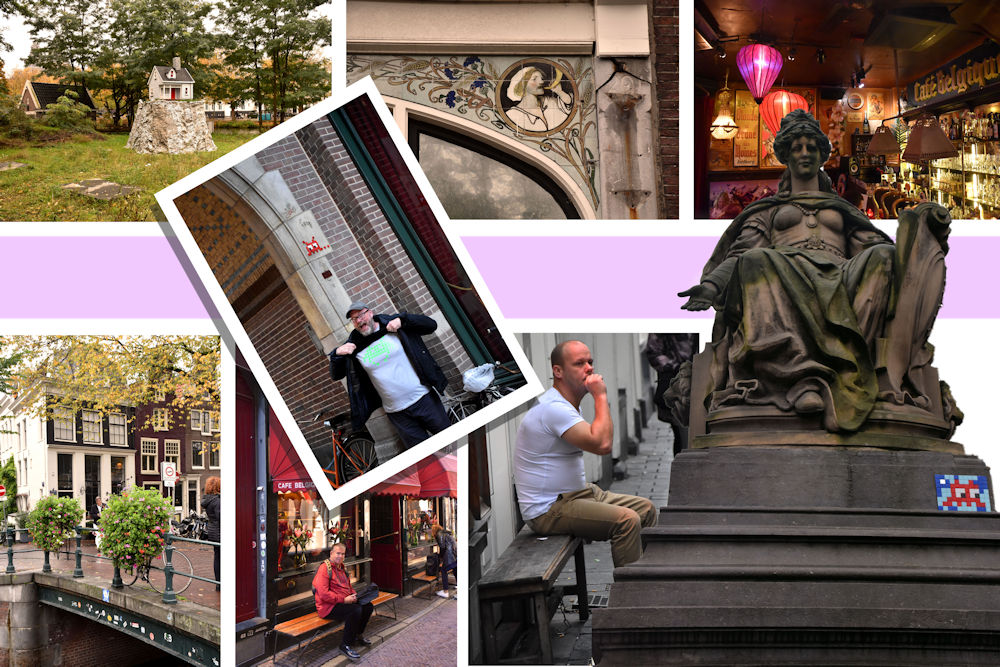 Art installation, a "brown bar", the statue at Vondelpark, and more Invader hunting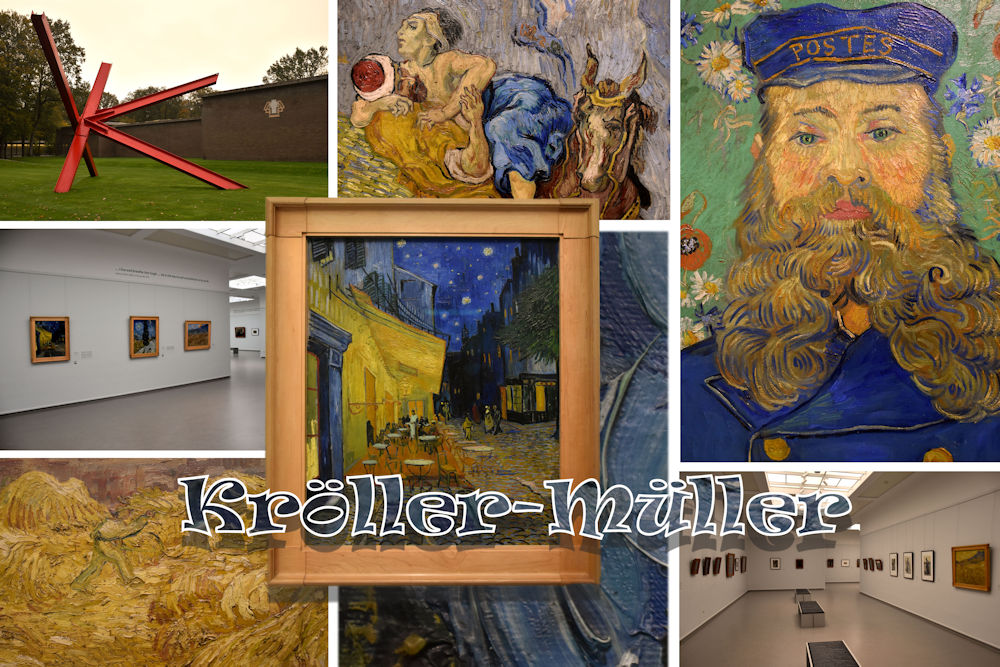 We took the train to Kröller-Müller Museum, home to the second largest collection of Van Gogh artwork in the world. We had the place to ourselves!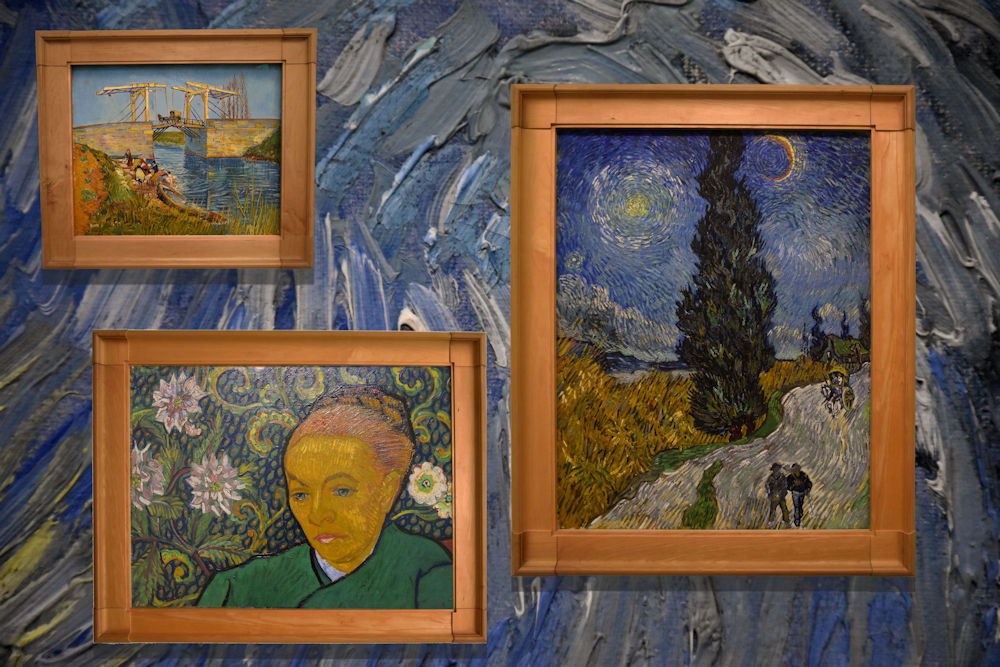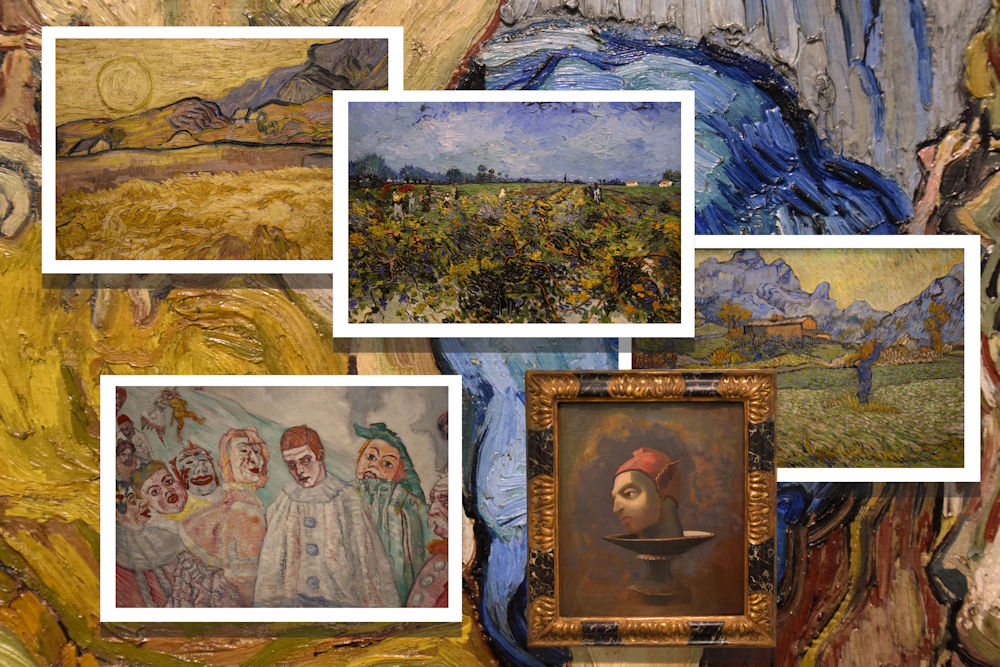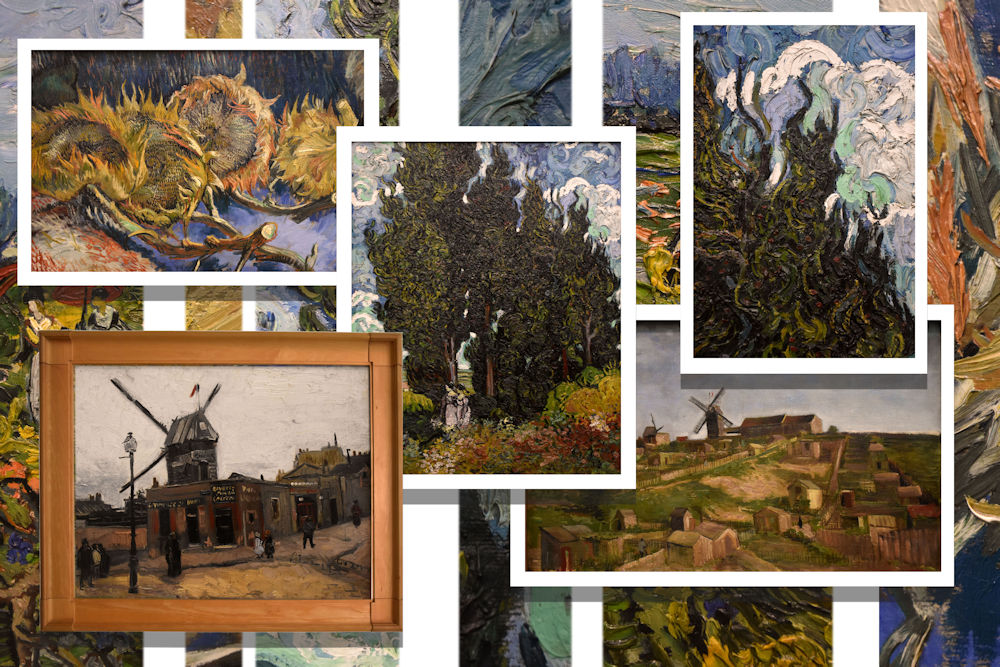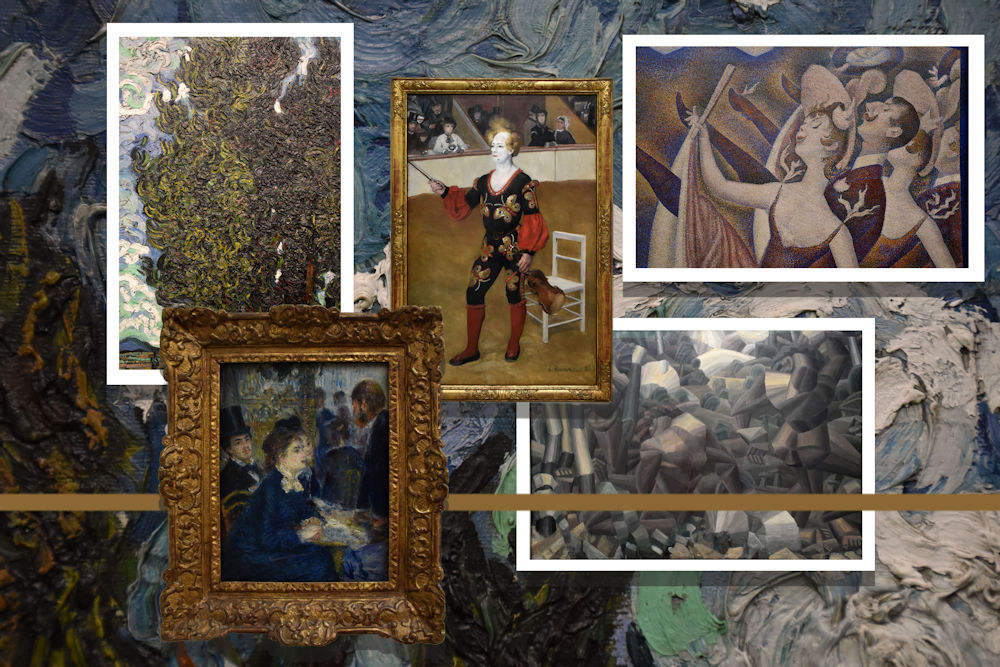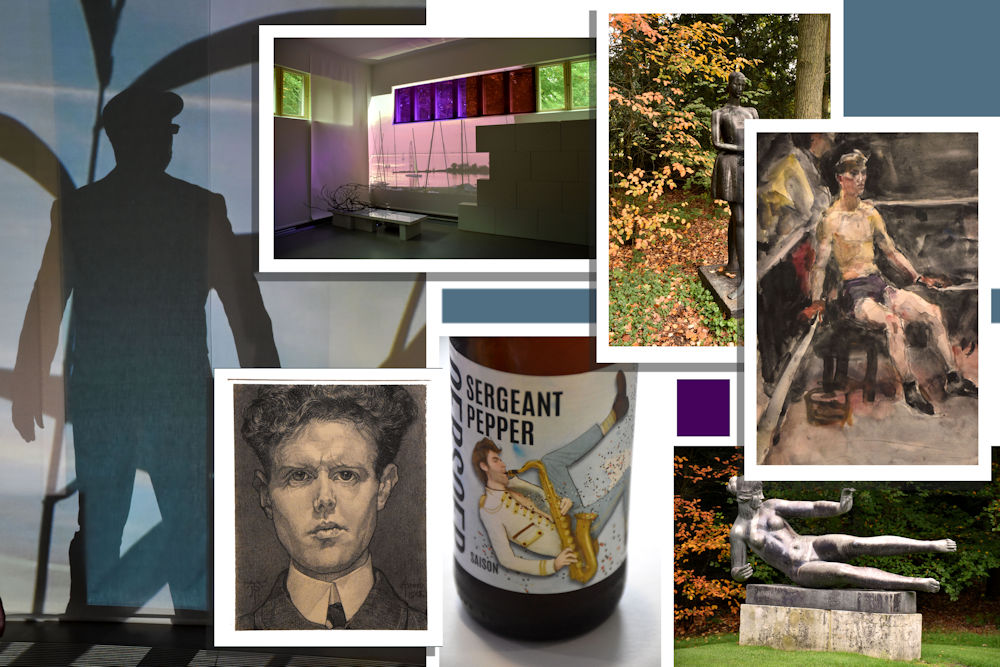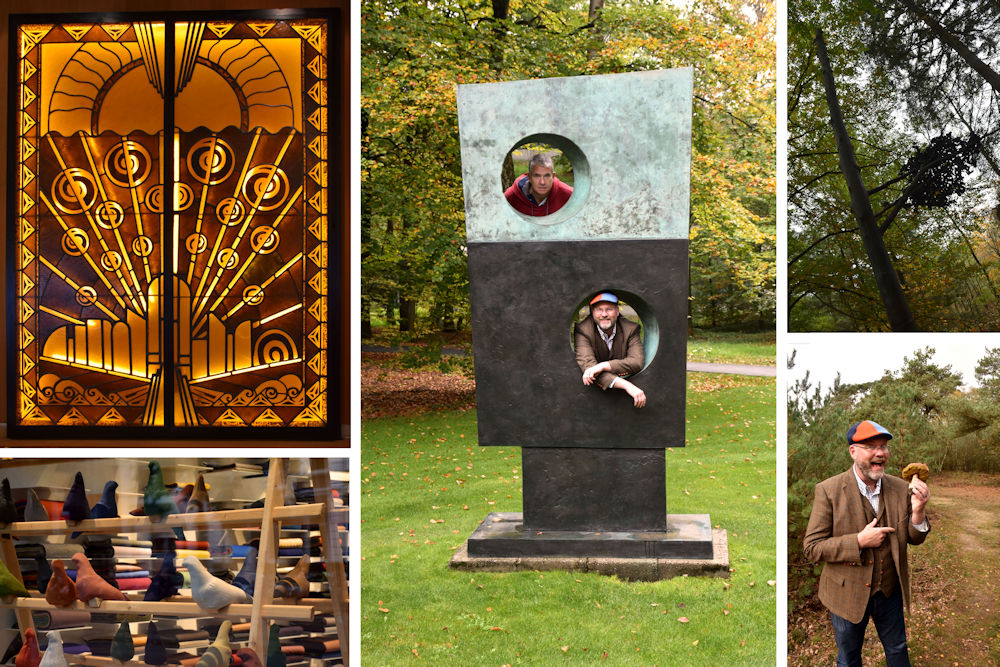 Art Deco window in Amsterdam, Barbara Hepworth sculpture, a bronze tree that looks real, and porcini find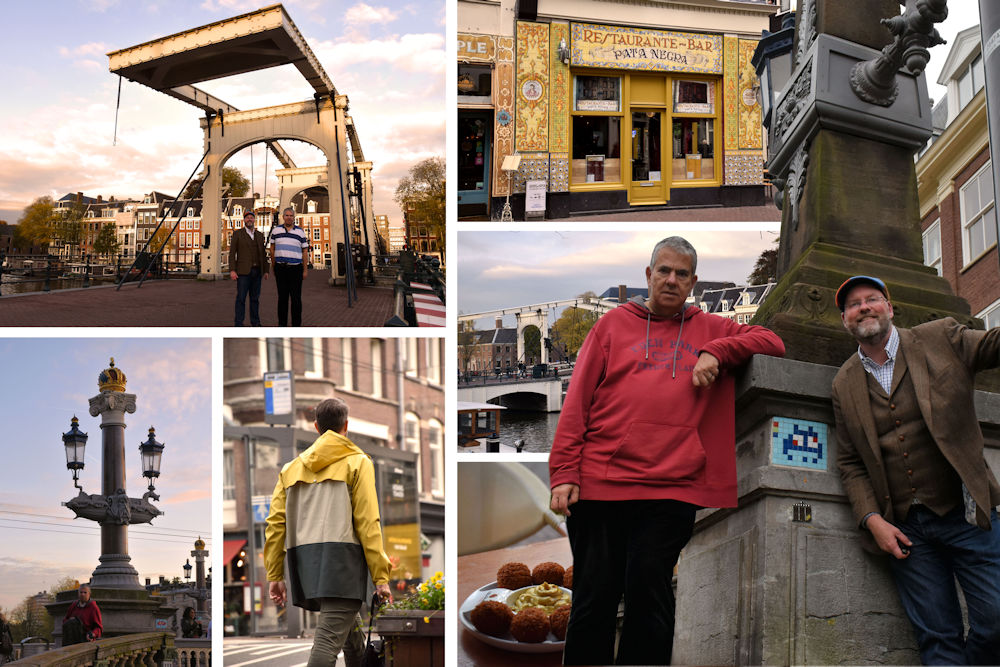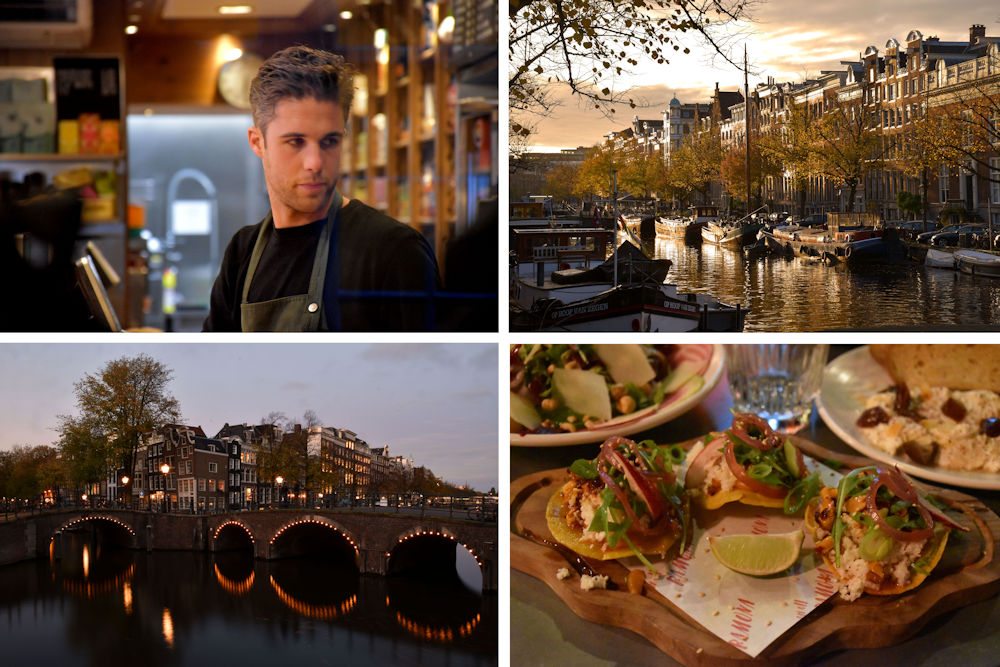 Some of my favourite photos. The tacos were cauliflower ceviche, another amazing culinary first.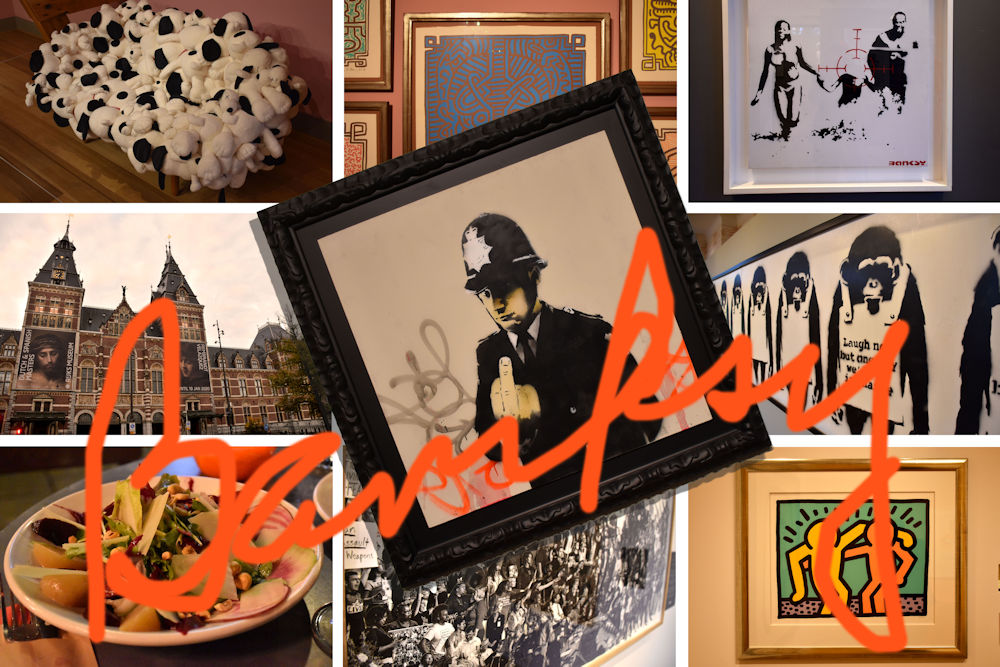 The Moco Musuem had great modern art, including Keith Haring, but the star attraction was Banksy's now-iconic work.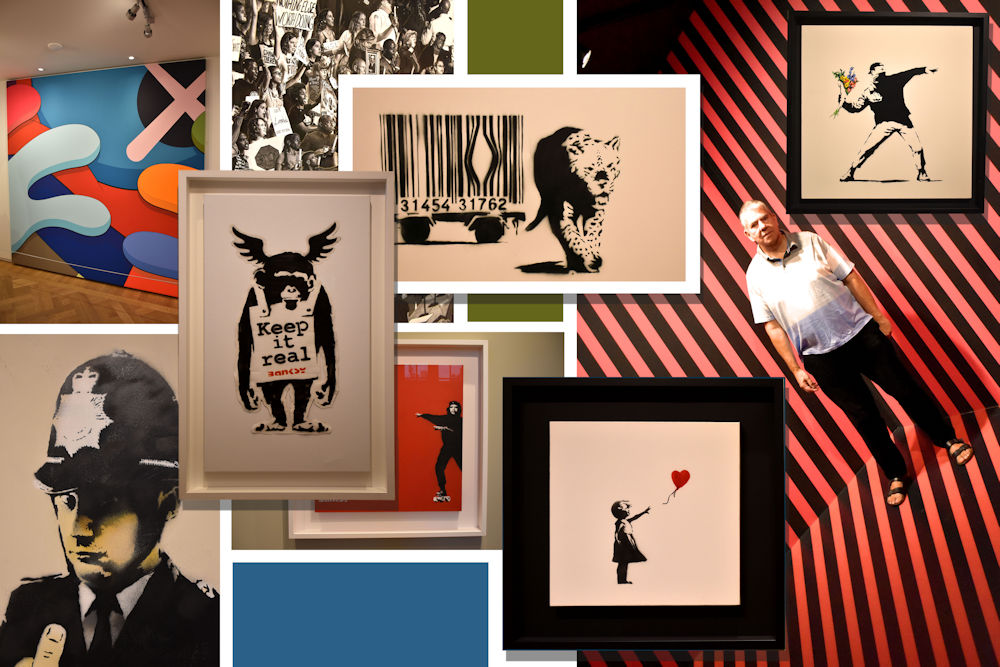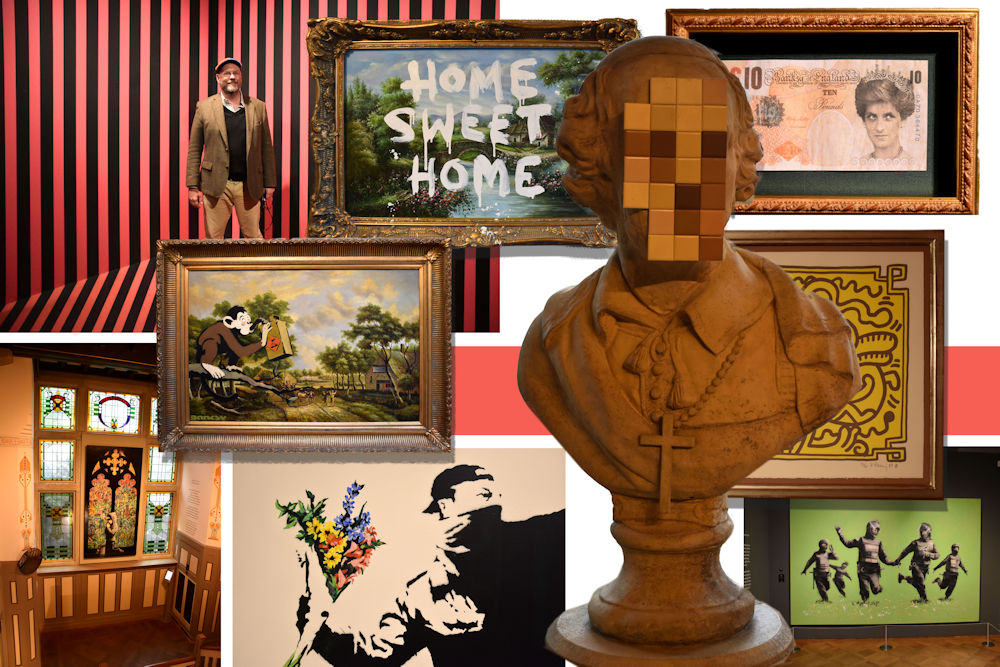 Banksy is so cleverly subversive. The bust if of a cardinal whose face is pixelated to represent the crimes of the church.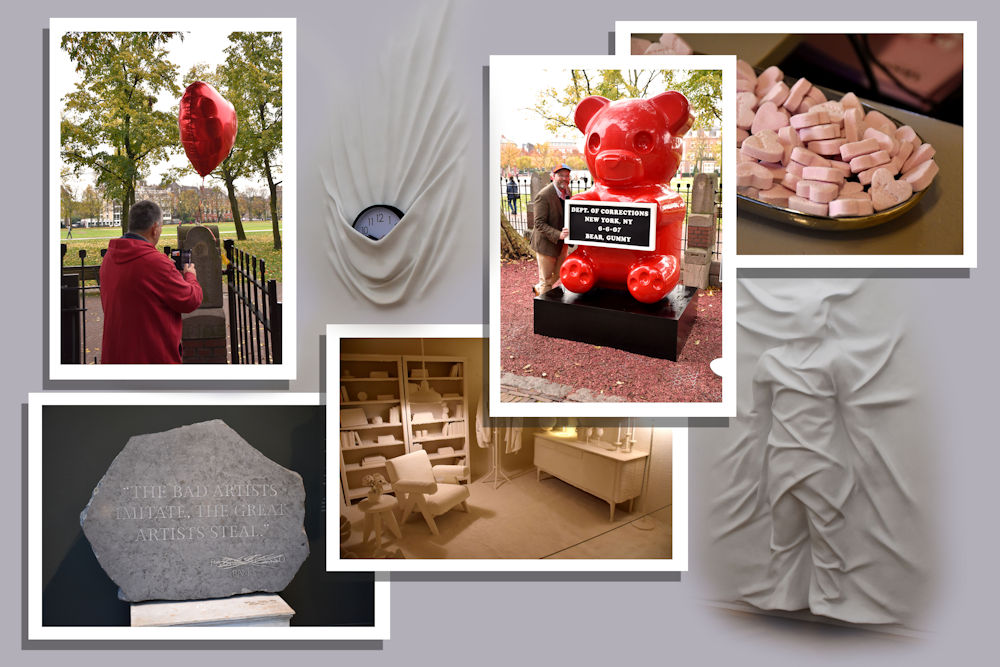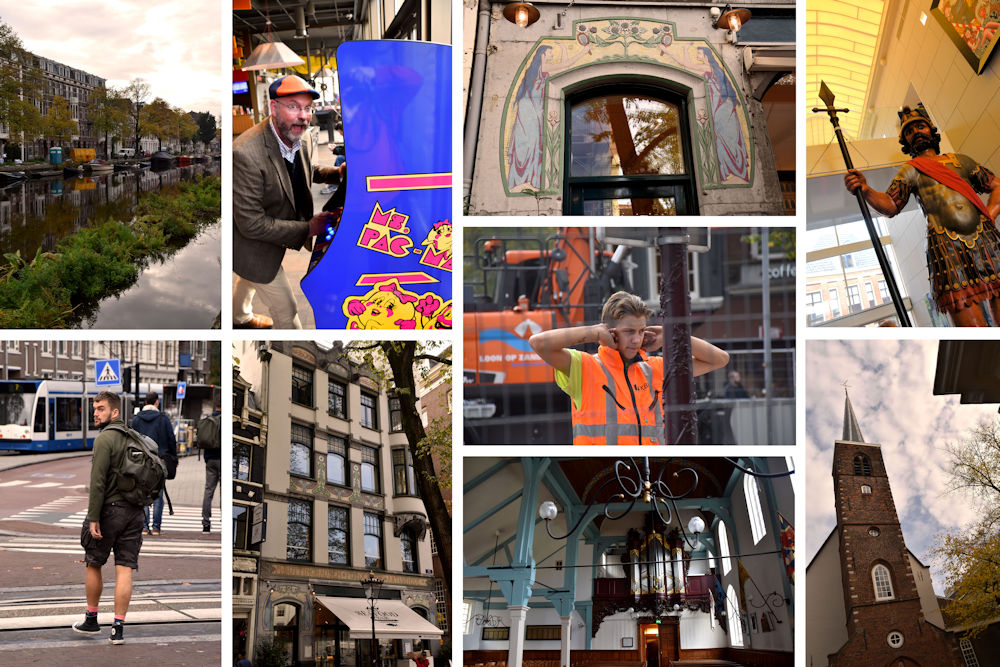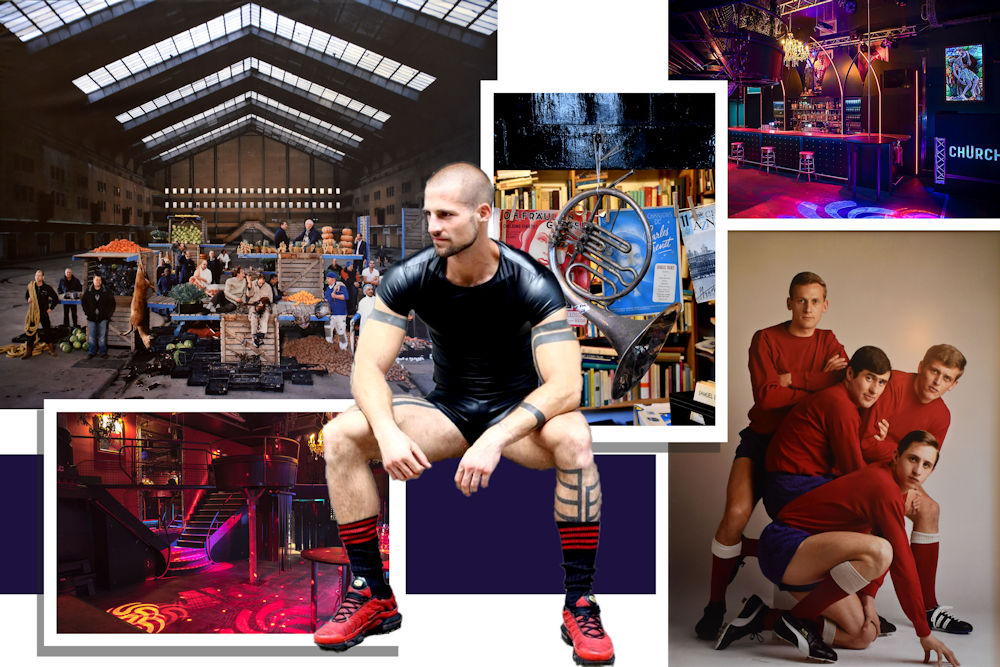 A clever re-imagining of an Old Dutch Master painting in the market, some vintage footballers, and a couple of shots of the Church Club and a representative image of its patrons.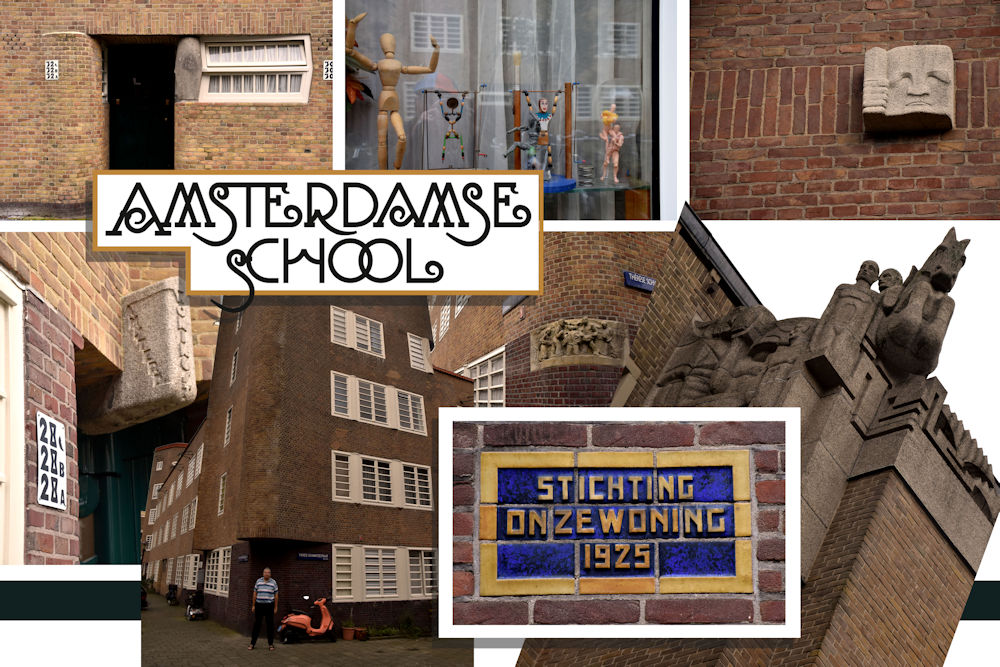 A conversation with our host about the buildings in our neighbourhood led us to discover a whole new style of architecture: The Amsterdam School - brickwork reminiscent of Art Nouveau and Art Deco that was designed to provide practical but beautiful housing for the poor.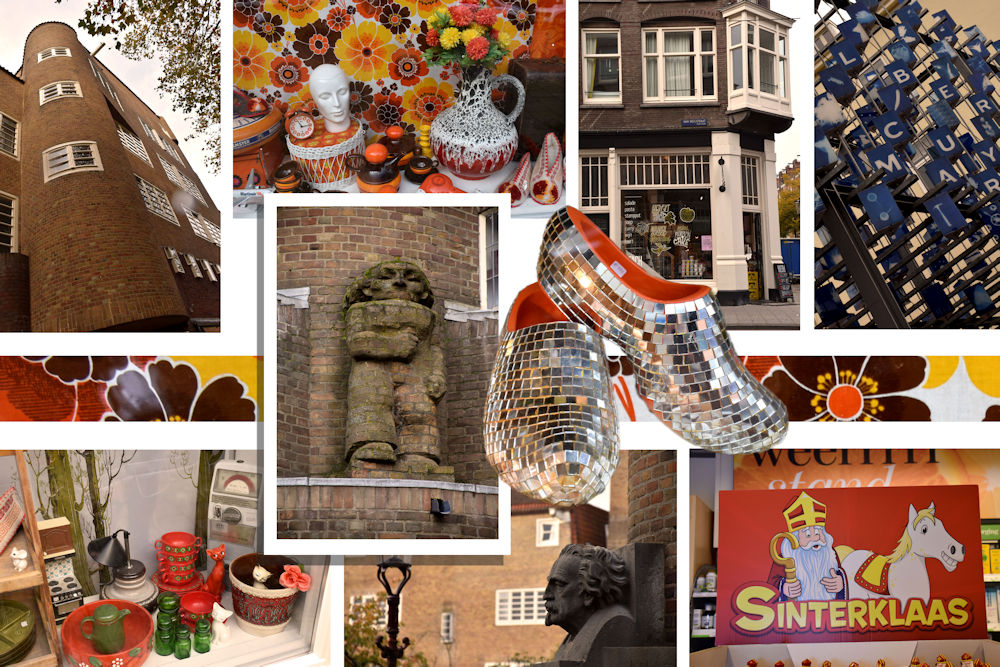 We discovered some Amsterdam School buildings in the south of the city and then went to Albert Cuyp market. The food shop is part of a wonderful chain that provided us with bread, cakes, and other treats during our stay.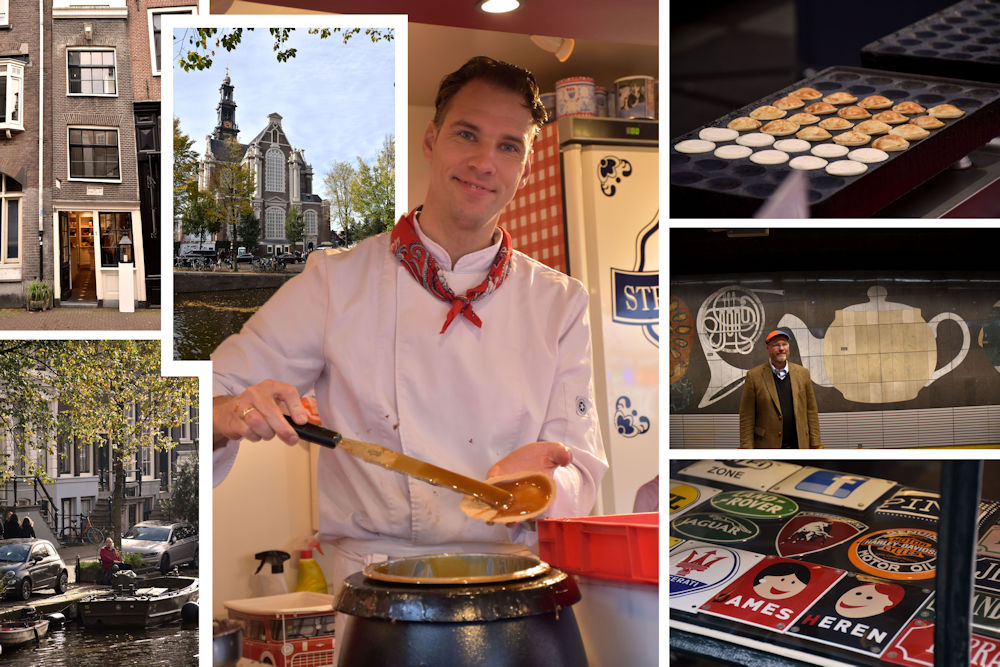 It looks like Benedict Cumberbatch making stroopwafeln. Nick is on our picnic bench and the Heren plaque was an almost-gift for a friend.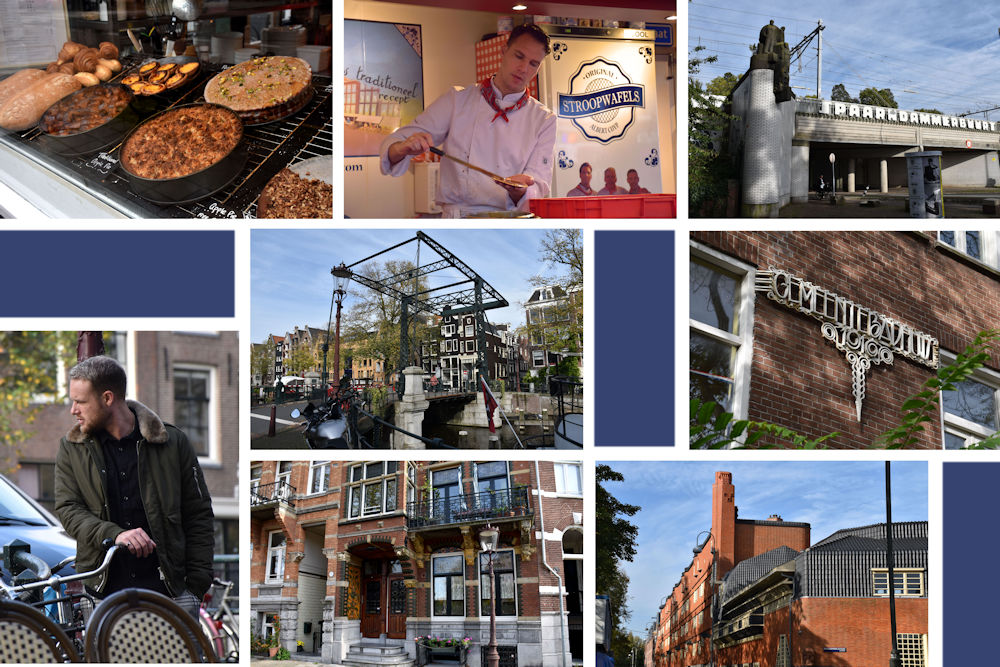 Our next Amsterdam School location was the incredible Het Schip building North of the city. The building was designed by Michel de Klerk. The building resembles the outlines of a ship. Designed in 1919, the building contains 102 homes for the working class, a small meeting hall and a post office,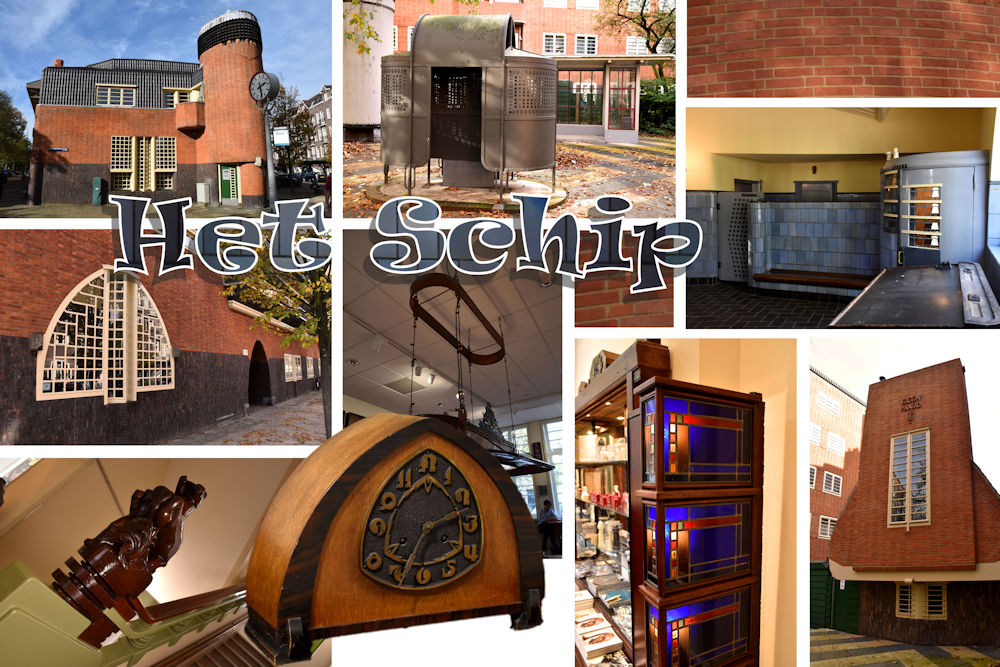 I discovered too late that the outdoor pissoir was art and not intended to be used.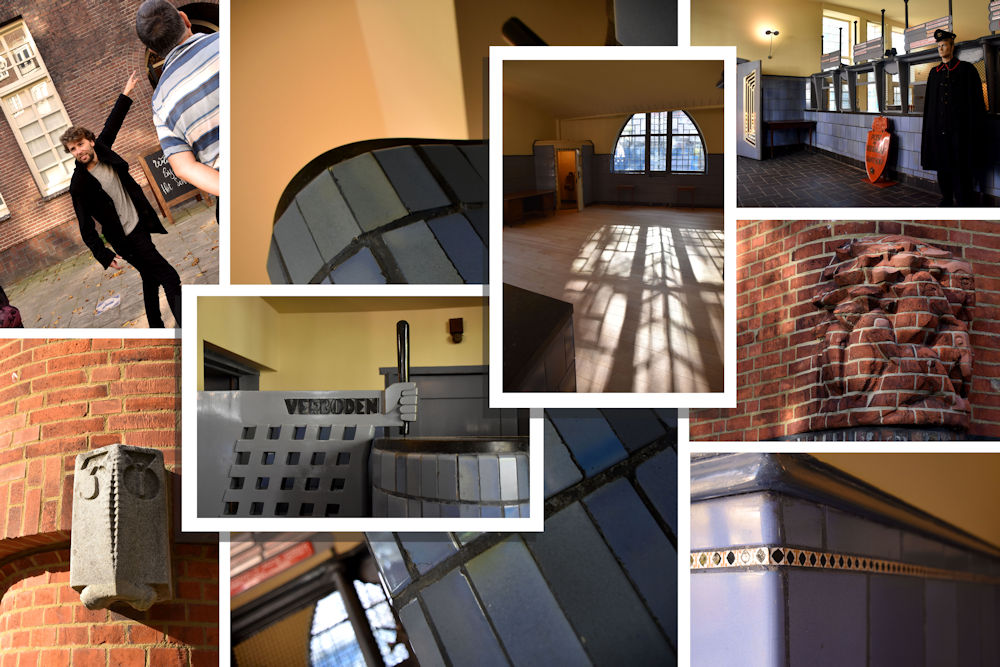 Most of these photos are of the inside of the post office. The tiny diamond-shaped tiles represent stamps.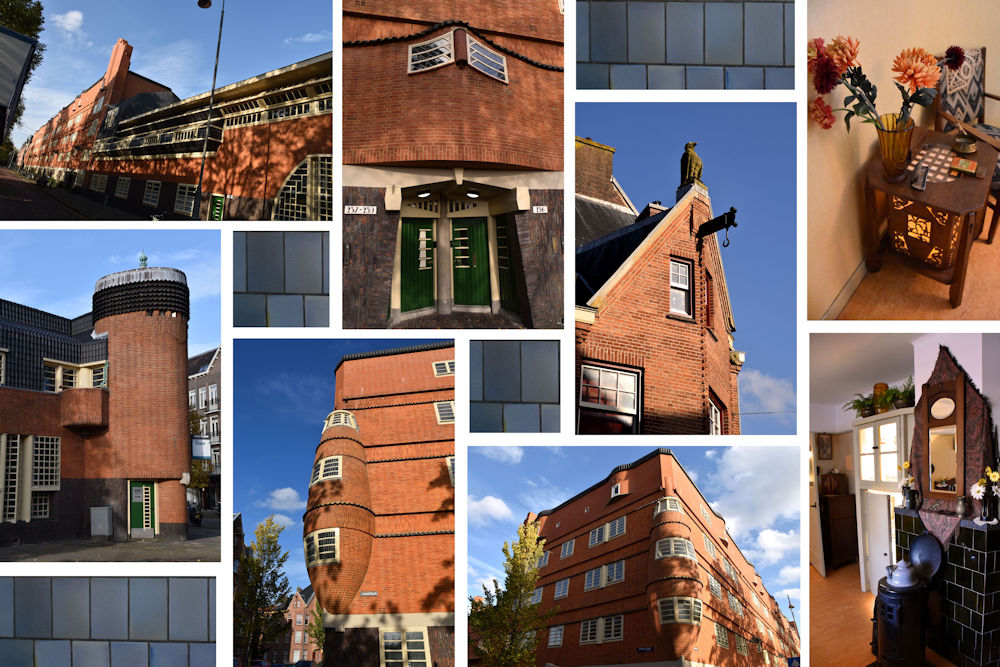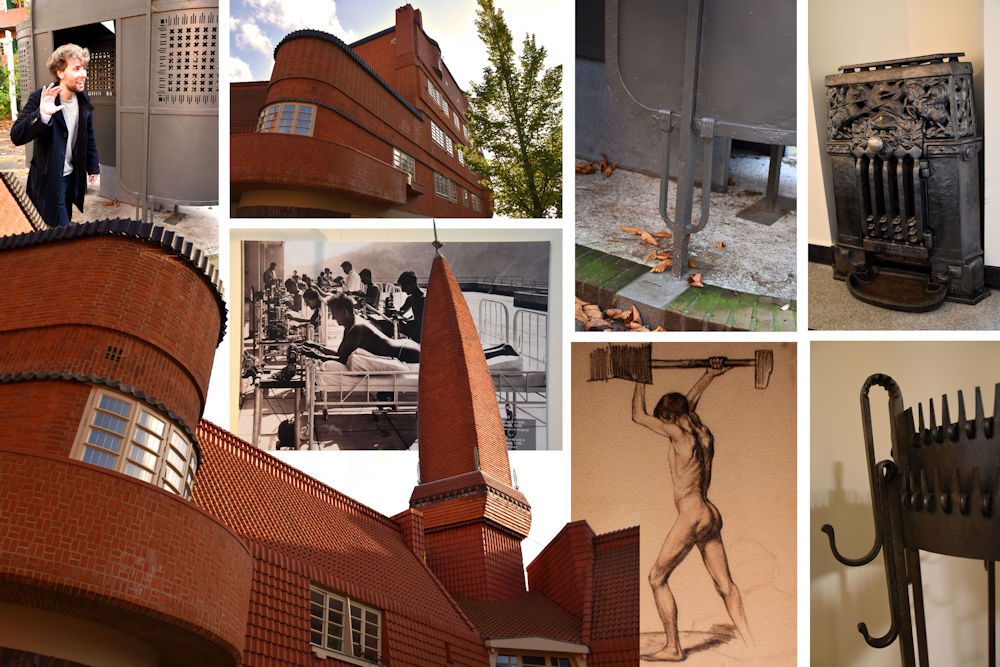 Note the detail at the base of the afore-mentioned pissoir.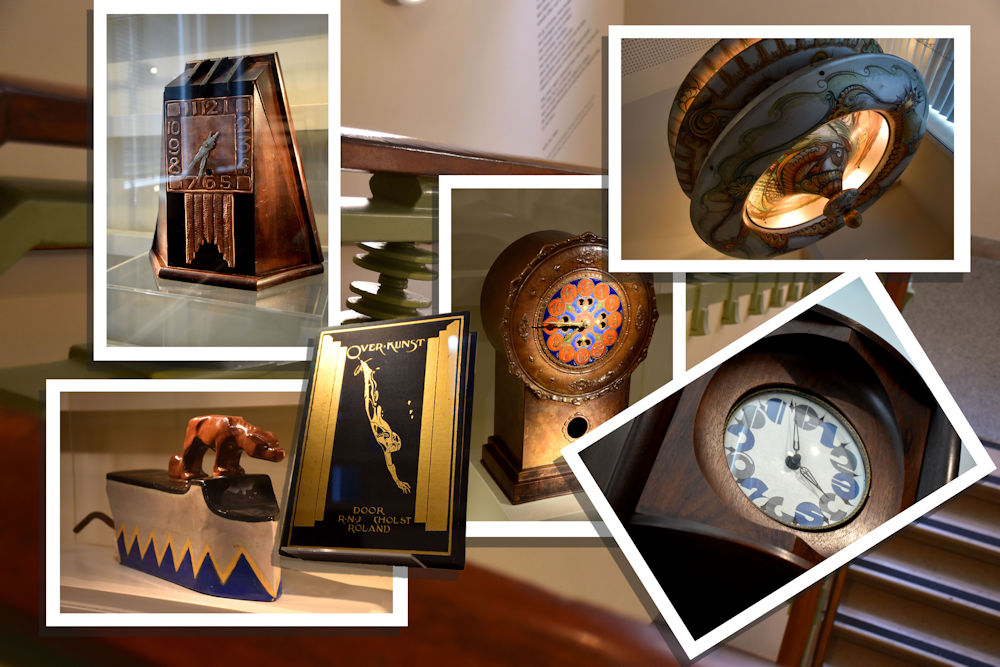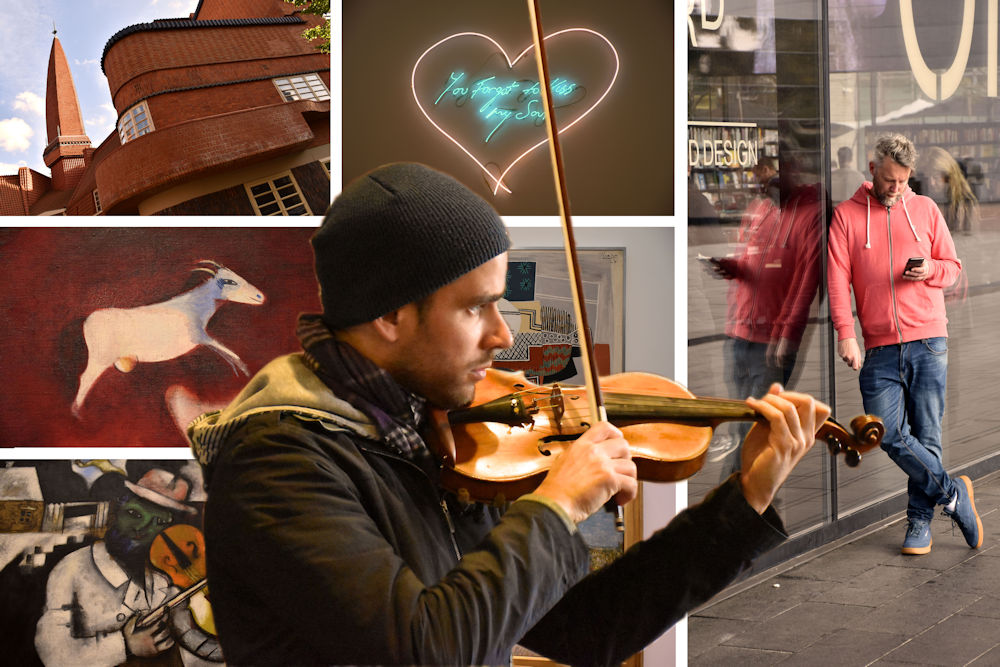 We heard a fantastic group playing The Four Seasons, with violin solists, two accordions, and a tuba. I satisfied by bingo requirement for "cute man in reflection" at the Stedelijk Museum, where we saw an exhibition of Migrant Artists in Paris, including Chagall and PIcasso.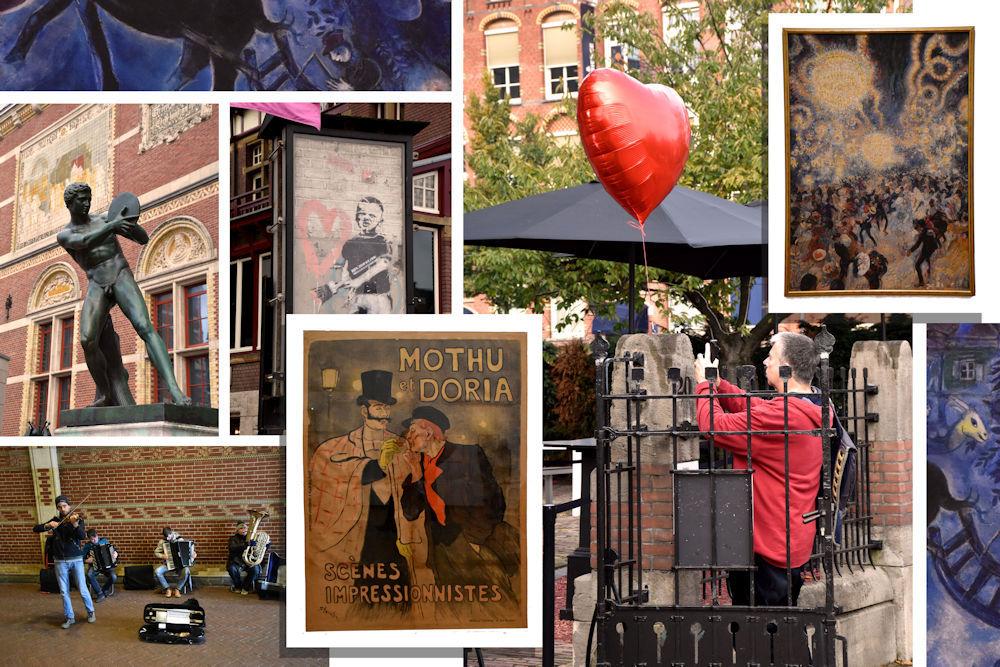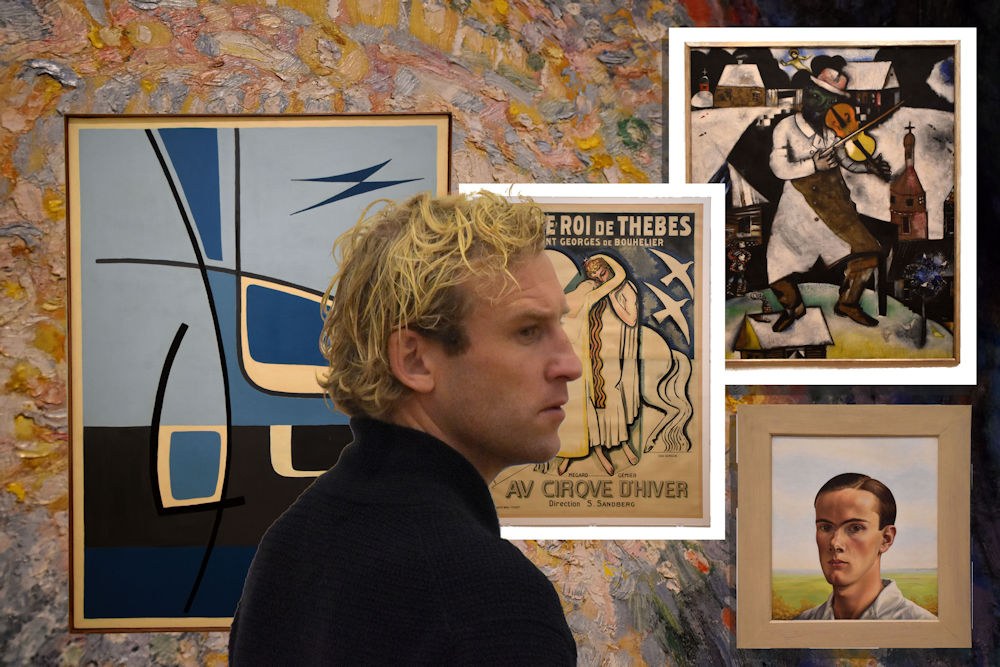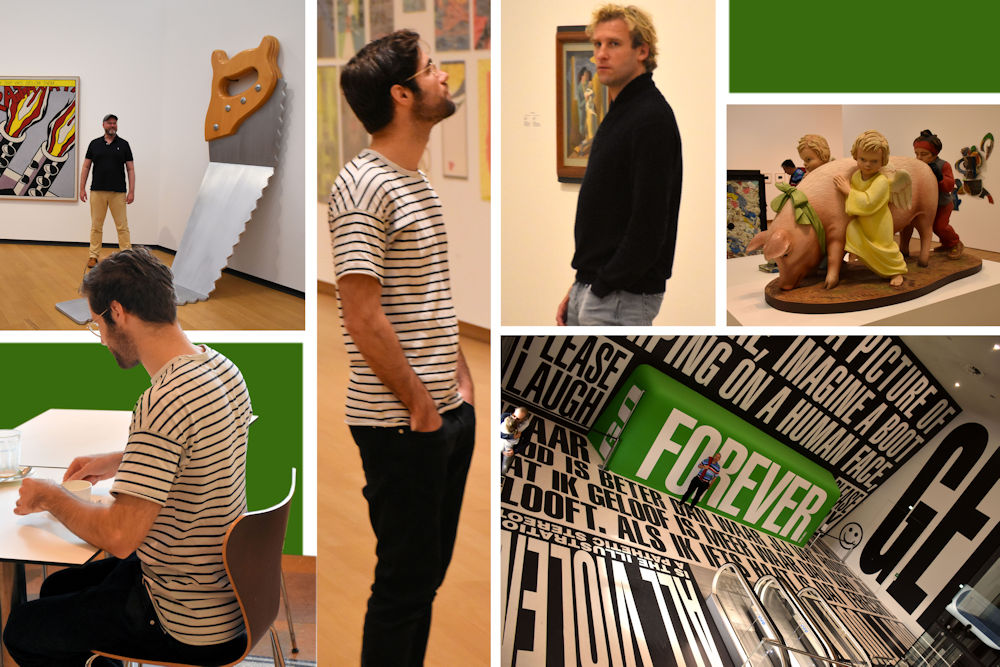 Claes Oldenberg's saw reminds me of his Freiburg water tap.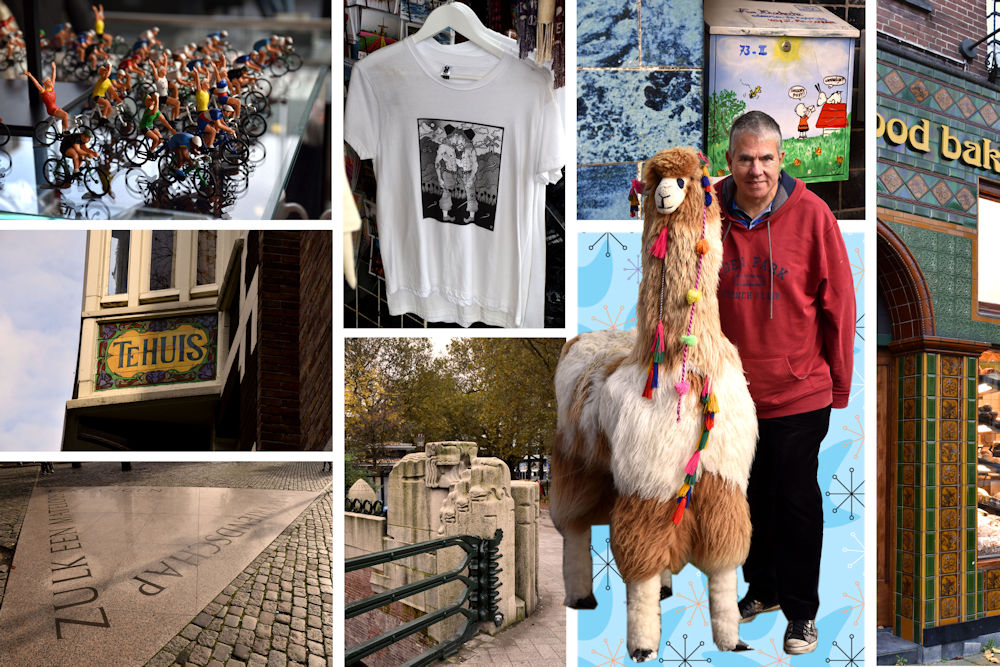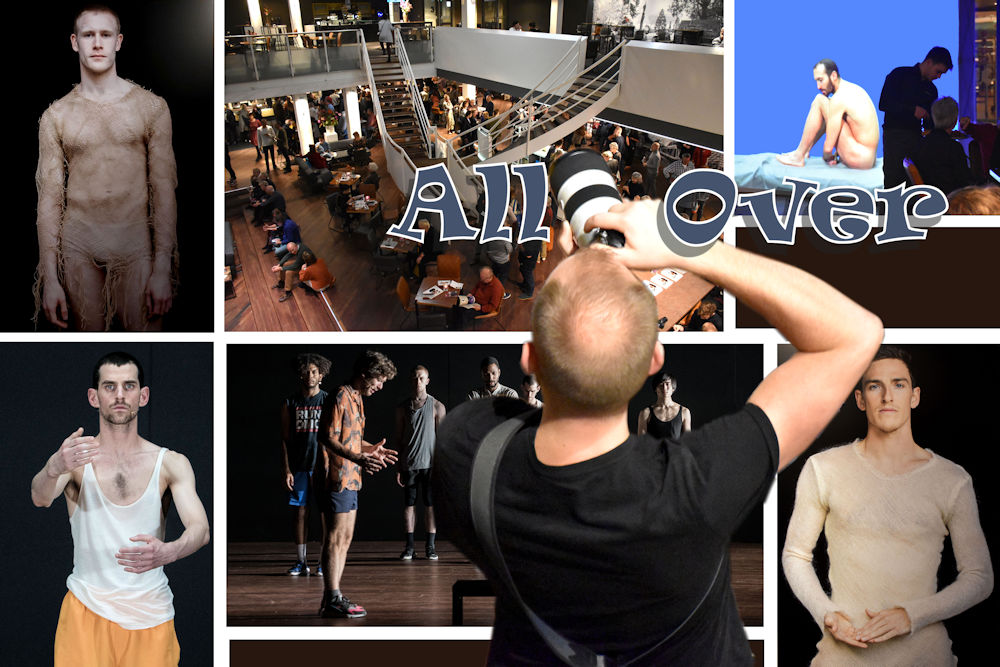 We booked a last-minute treat of the ICK Festival's premiere performance of All Over - Acts of Love. It was text-heavy and all in Dutch, but the cute dancers and photographer made it more than bearable. As it was opening night, there was a red carpet, free drinks, paparazzi, and dancers and directors mingling in the space after the show.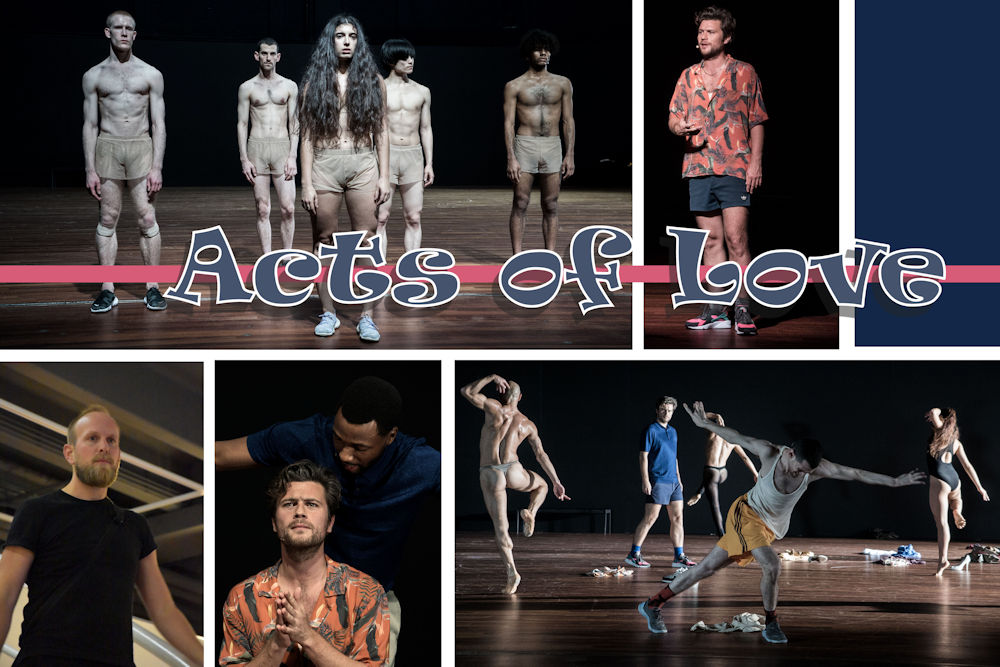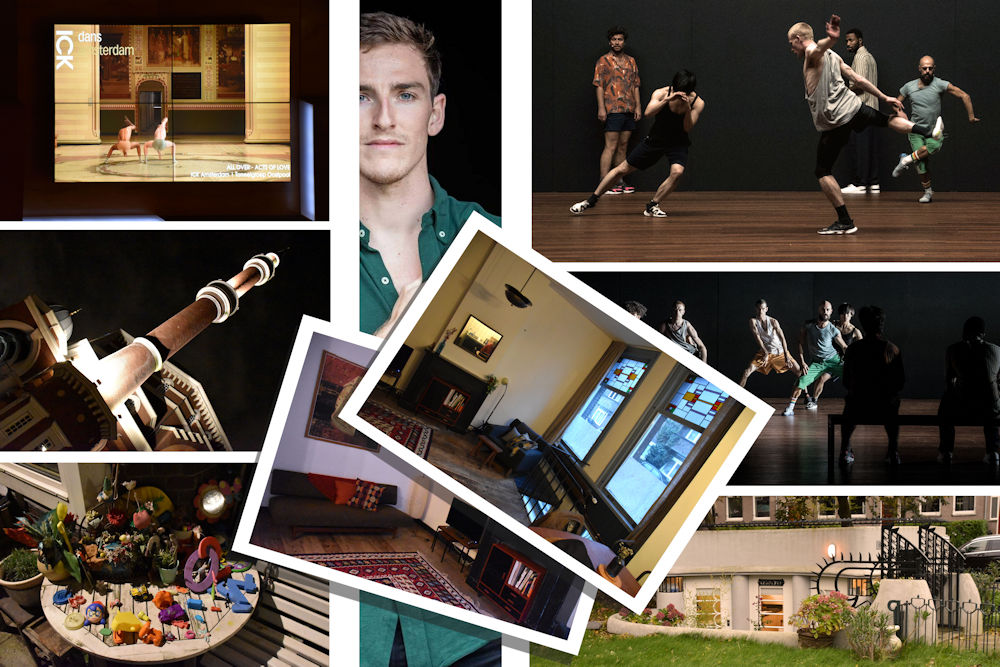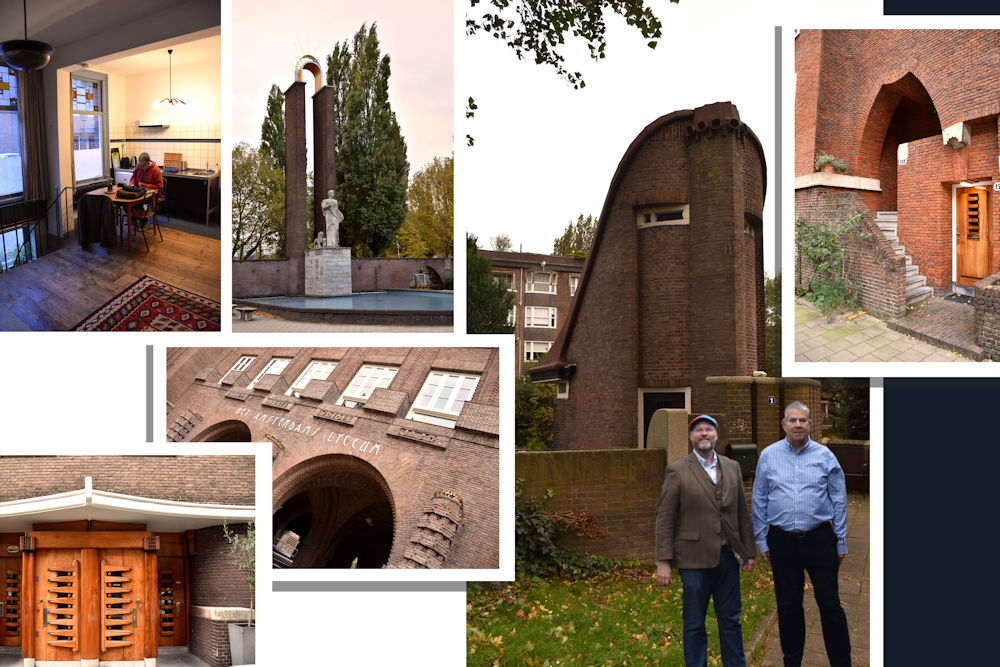 More Amsterdam School on our last morning.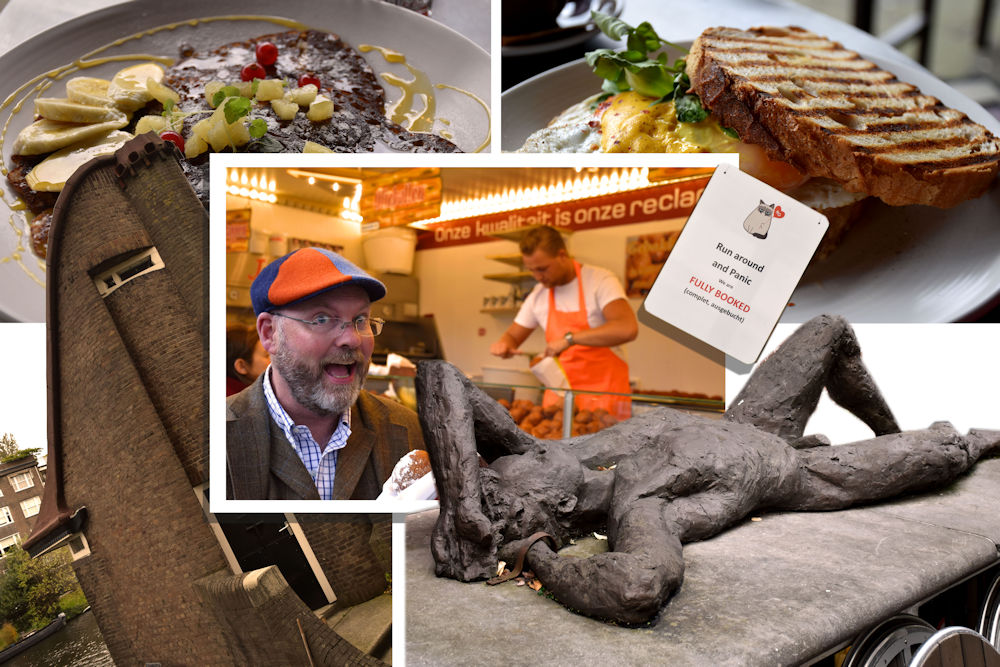 Brunch at our favourite restaurant and oliebol ("oily ball") for the road.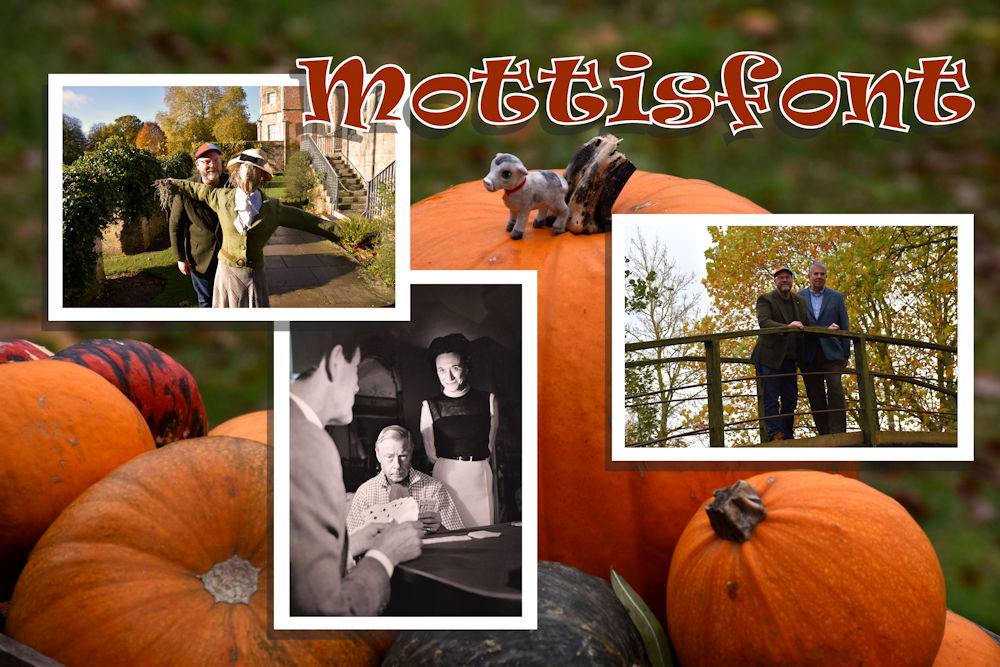 An autumnal return to Mottisfont Abbey, our local National Trust property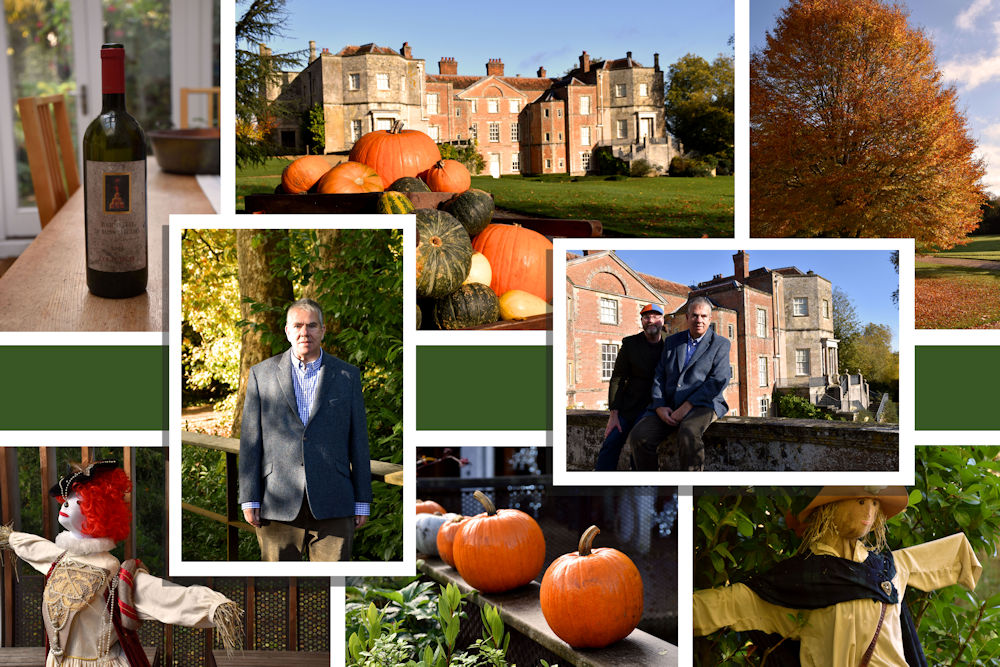 We didn't realise there would be a post-Halloween scarecrow trail there, and Tiny Cow enjoyed posing among the pumpkins.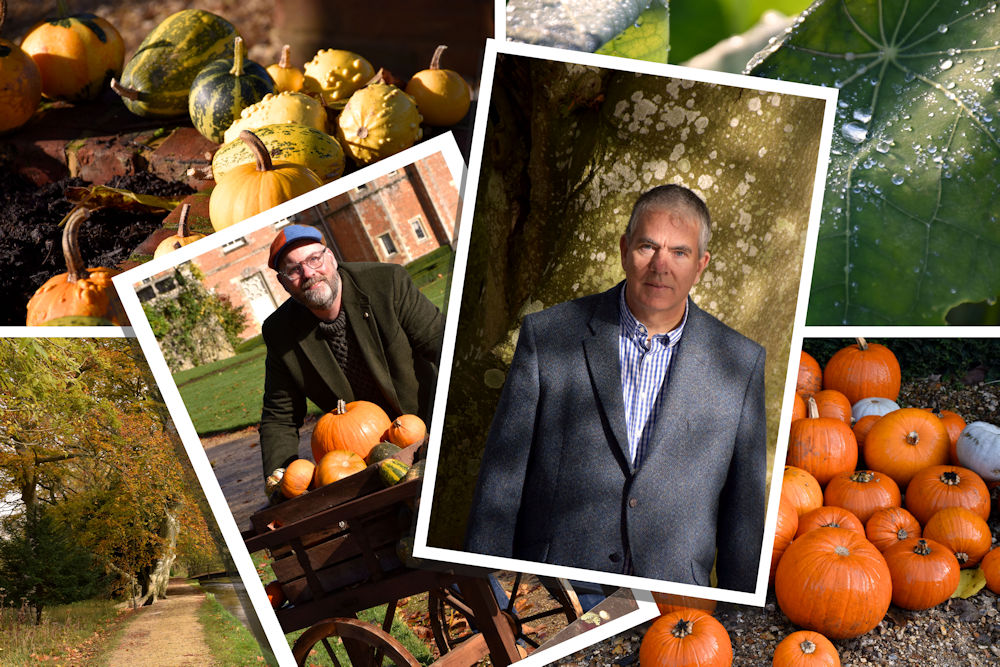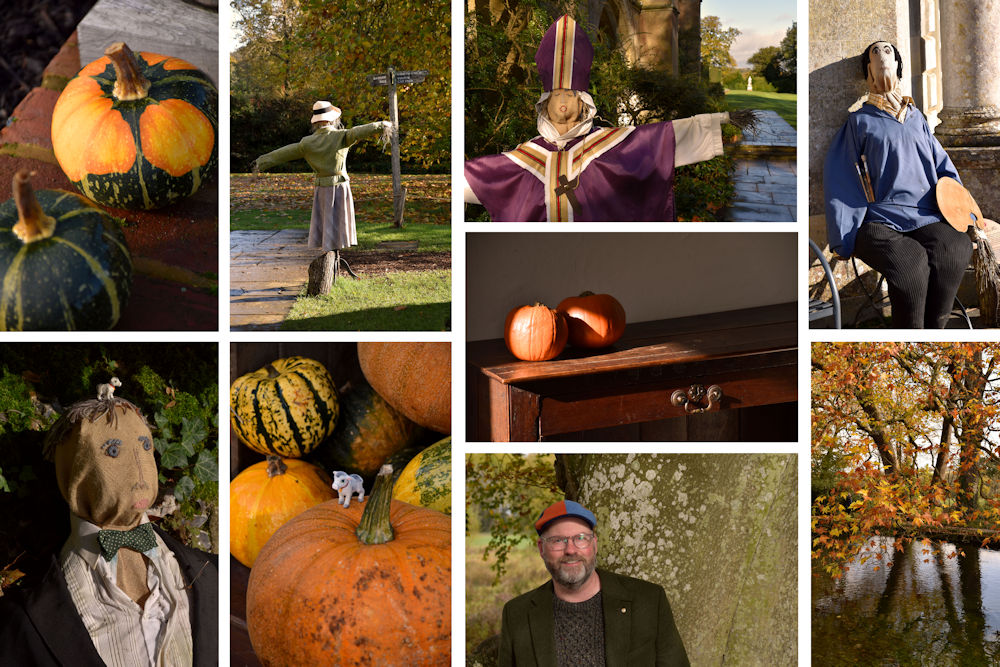 The scarecrows were dressed as people historically associated with the house, such as artist Rex Whistler.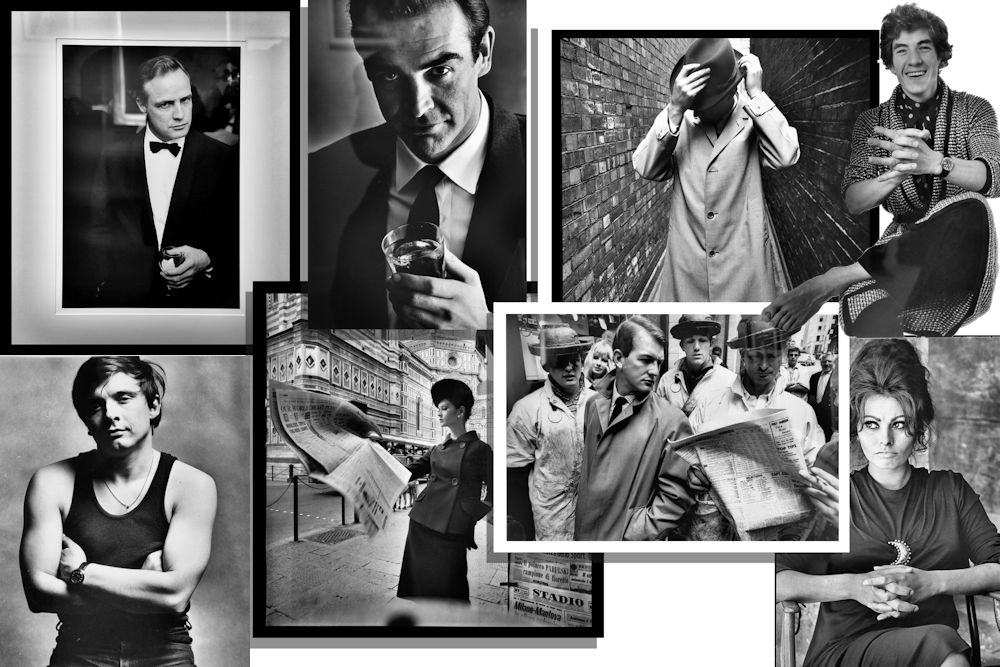 The main draw for us was Shaping the Sixties, an exhibition of iconic portraits from some of Britain's most famous photographers: Lichfield, Duffy and Donovan.