As various lockdowns continue, we find ways to have fun at home and nearby. Click HERE and HERE for photos from Spring 2020, including our trips to Paris and the Isle of Wight. The fun continues on our Summer 2020 and Autumn/Winter 2020 pages.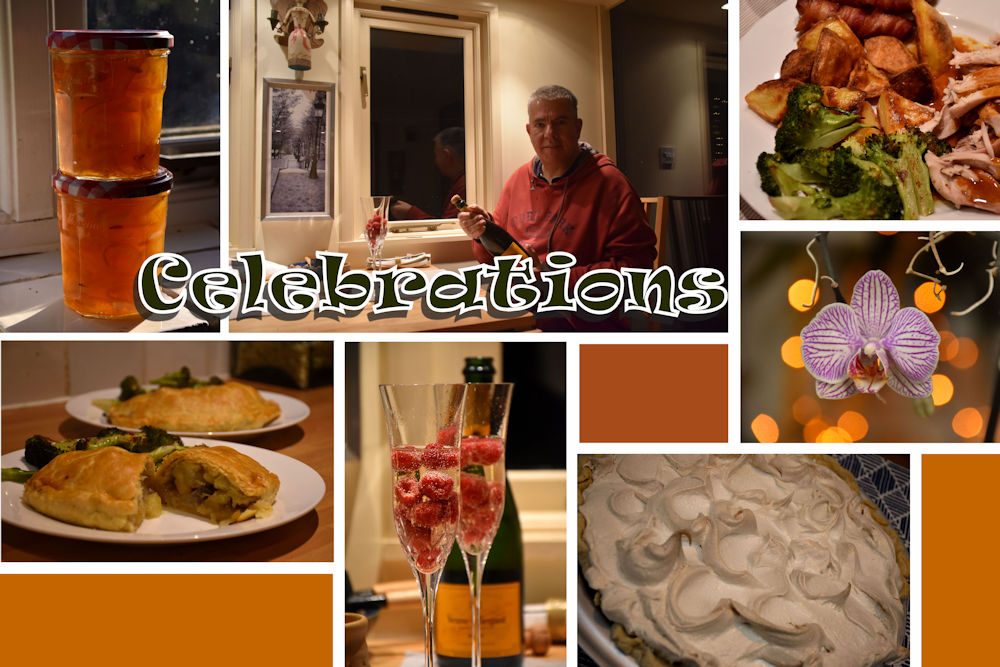 January marmalade and Nick's birthday with lemon meringue pie and roast chicken. The homemade Cornish pasties were made because we had a Christmas swede left over.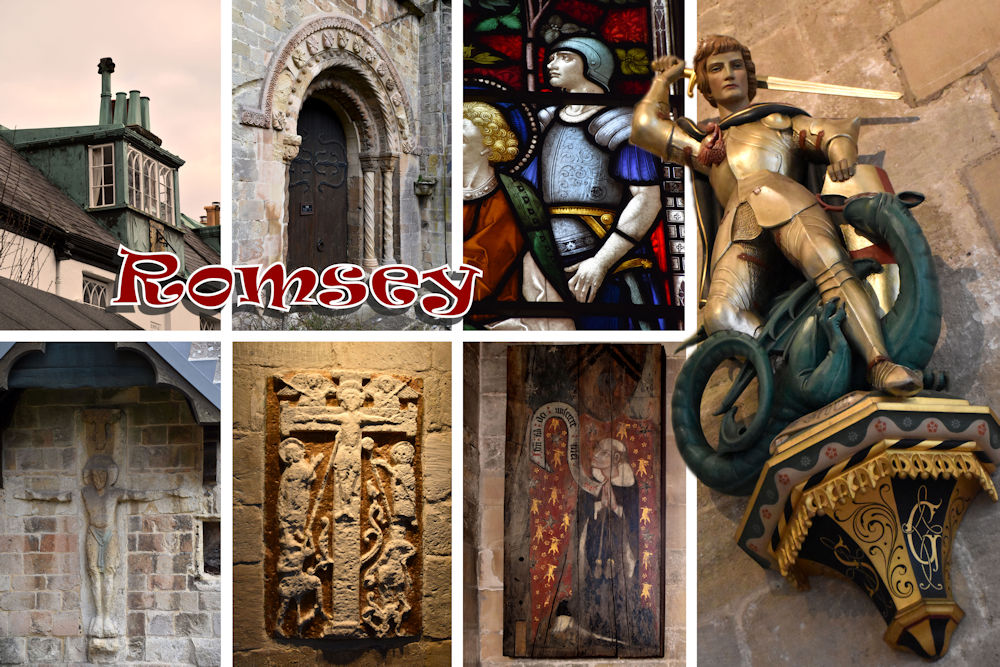 Despite Romsey Abbey being very familiar, we discovered wonderful ancient treasures there that we had never noticed before, including one of the oldest Saxon crosses in the country, dating from the 10th century. The kneeling priest is from the late 15th century.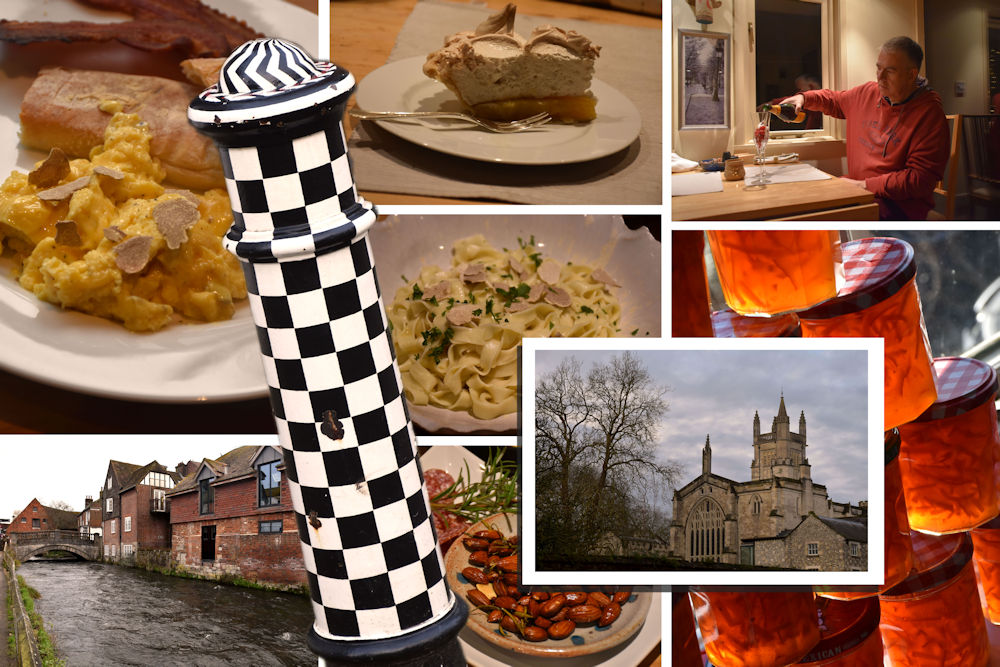 We enjoyed dried white truffle that Nick ordered from Piemonte and trips to Winchester to visit the farmers' market.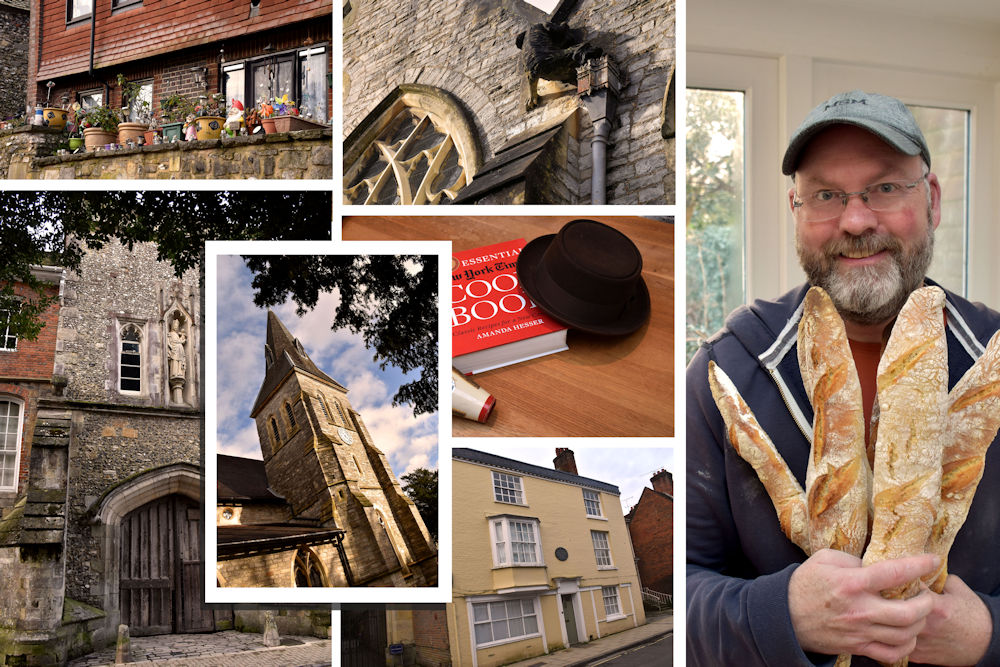 We had seen Jane Austen's other house at Christmas before photographing this one in Winchester. I found the perfect French baguette recipe.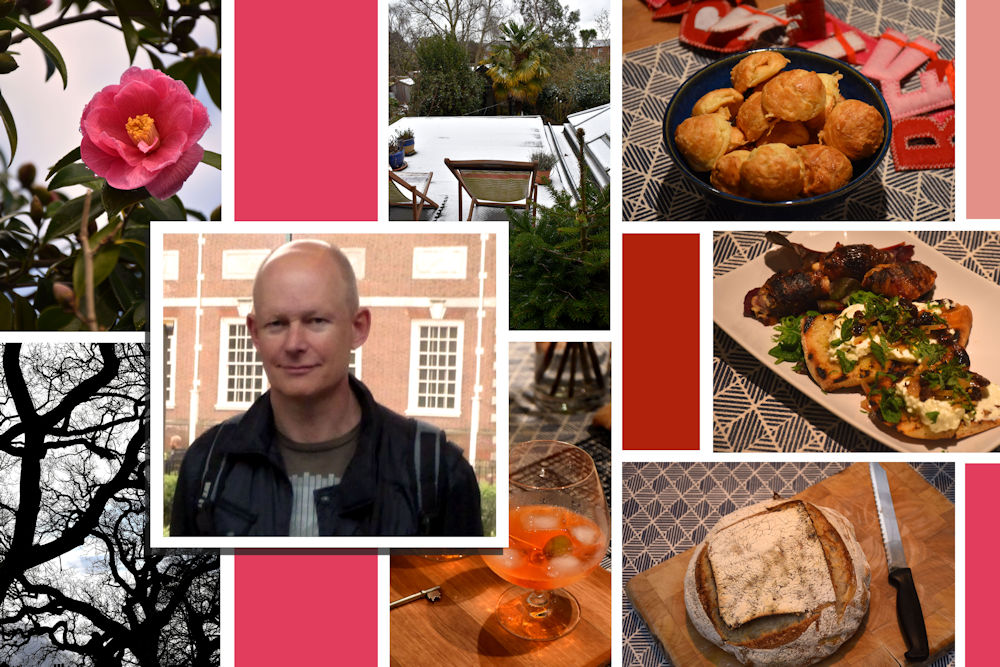 Valentine's Day meal was a selection of appetizers. We even had snow on our roof in February. Neil teaches nearby.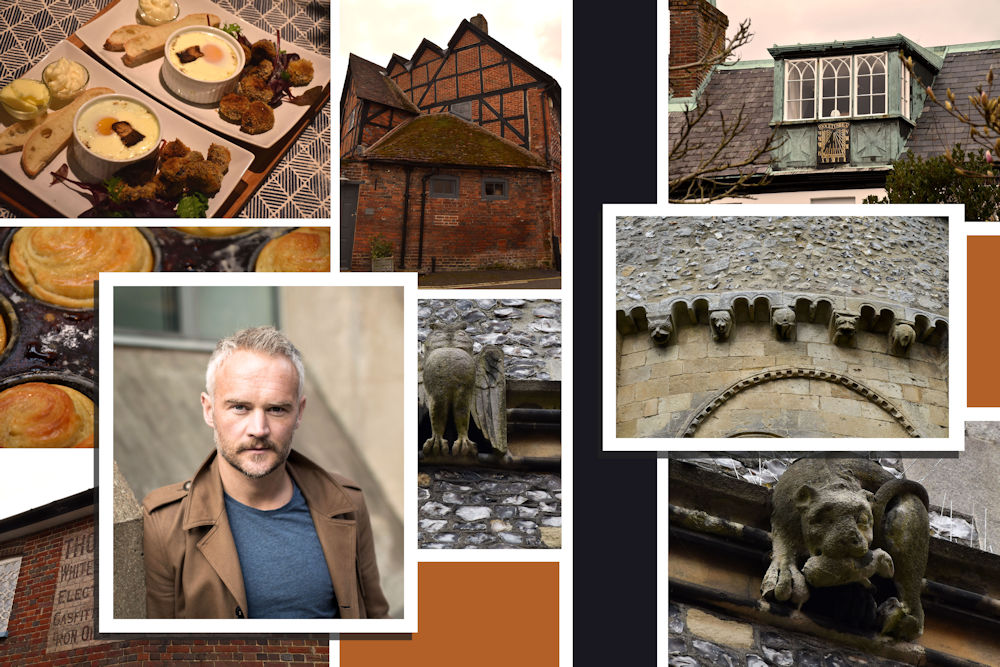 More home food, photos from Romsey, and Oliver Lansley, Artistic Director of Les Enfants Terribles, who kept us entertained online during lockdown. .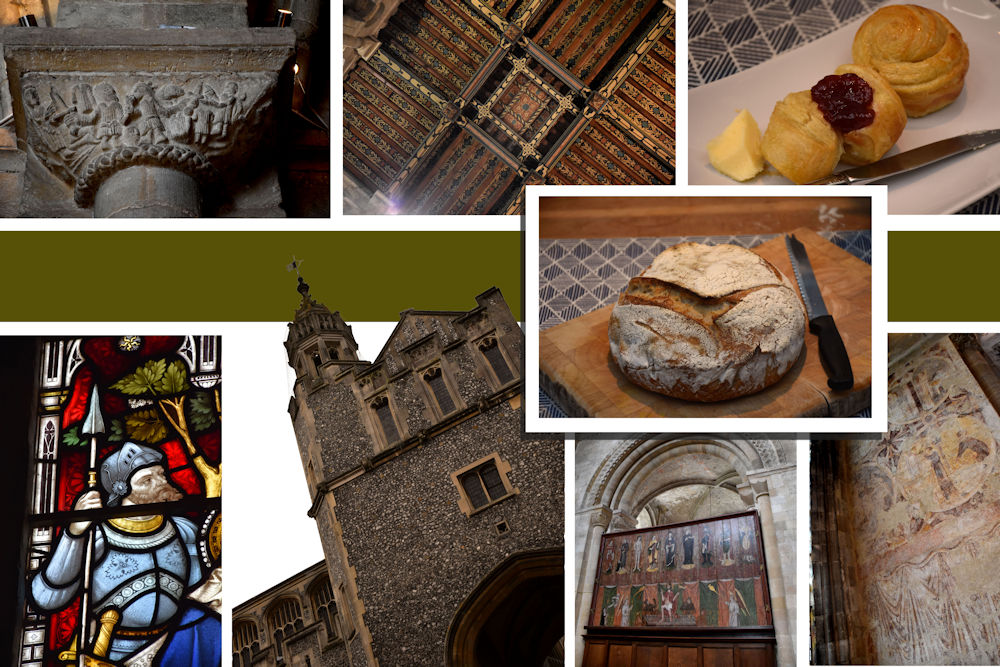 Romsey Abbey and homemade bread and pastries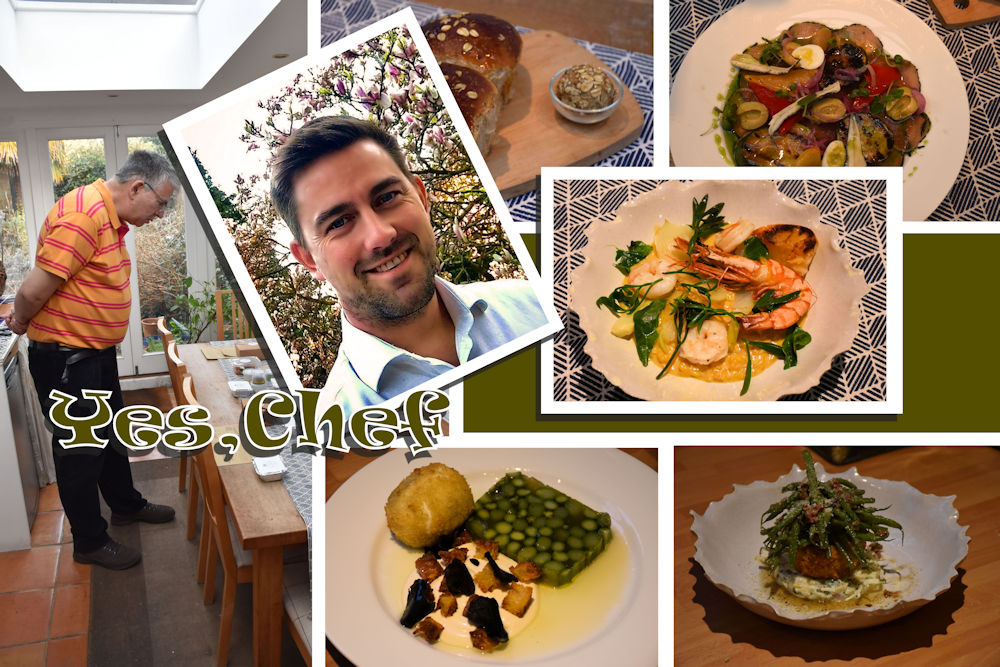 Over Easter, we enjoyed our fourth meal from Robert Thompson's UBChef. Duck leg rillettes, prawn risotto, asparagus with truffle mayonnaise, and tuna carpaccio were all on the delicious menu.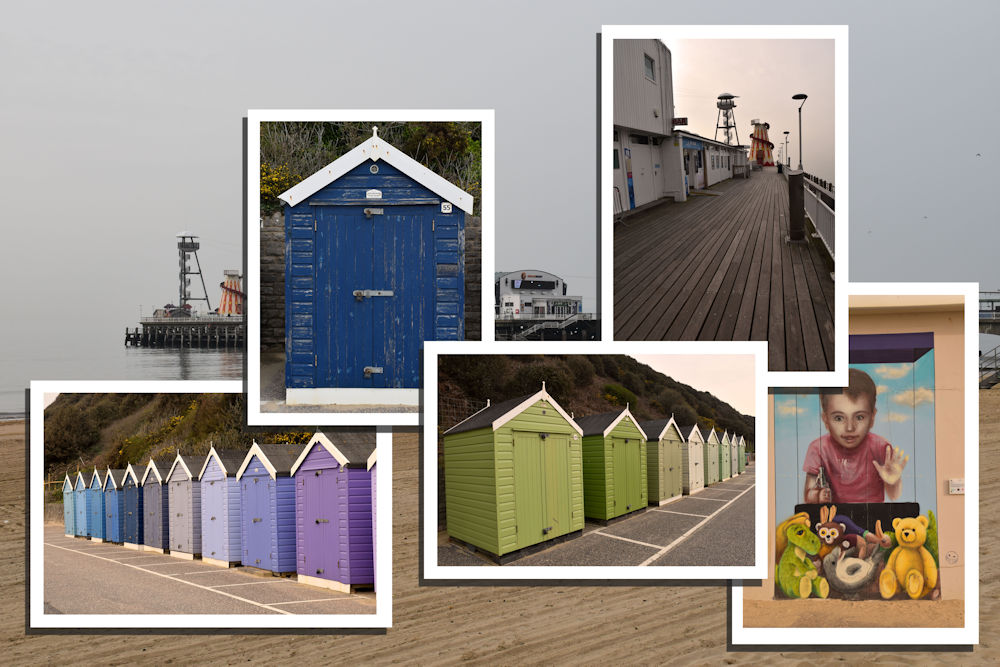 Once restrictions were lifted, we returned to Boscombe and Bournemouth for a walk along the seaside.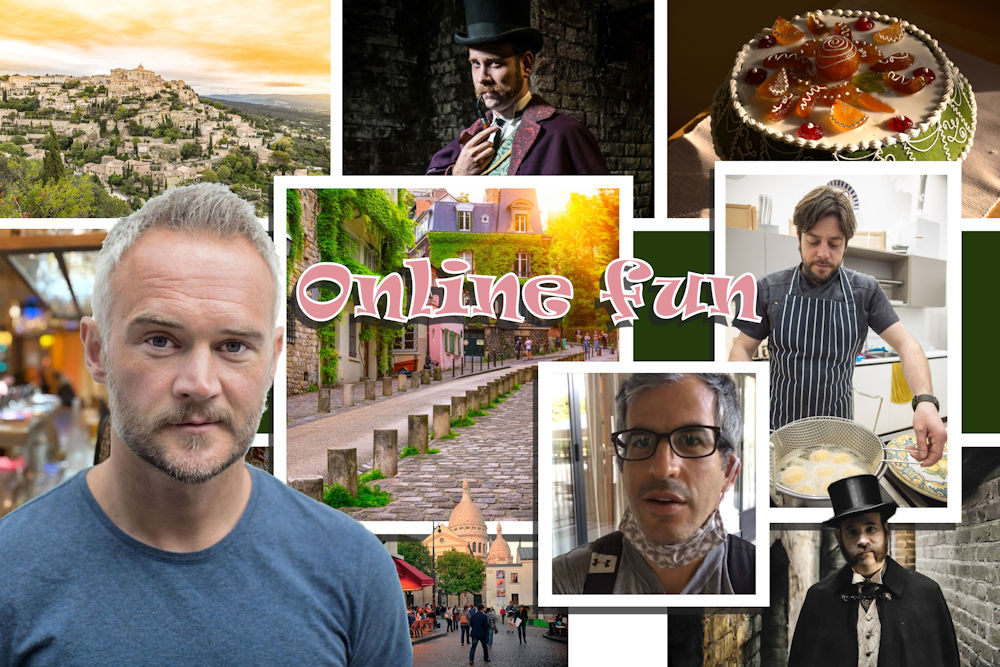 Things we did online: Context Travel's seminars on the Luberon (where we hope to spend Christmas); Gil Soltz's tours of Montmartre, the Bastille, and the Marais; Michael Sampson's cassata-making workshop from the Sicilian Pantry in Palermo, and Les Enfants Terribles' Sherlock Holmes - The Case of the Hung Parliament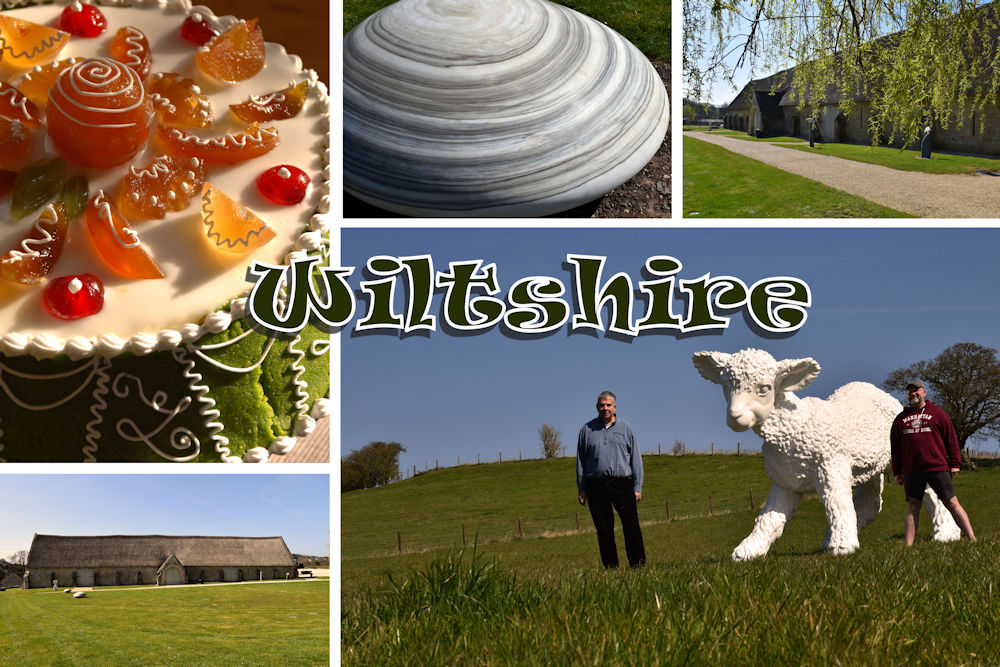 The cassata I made for Easter and our day out in Tilsbury, with the largest barn in the country and probably the largest lamb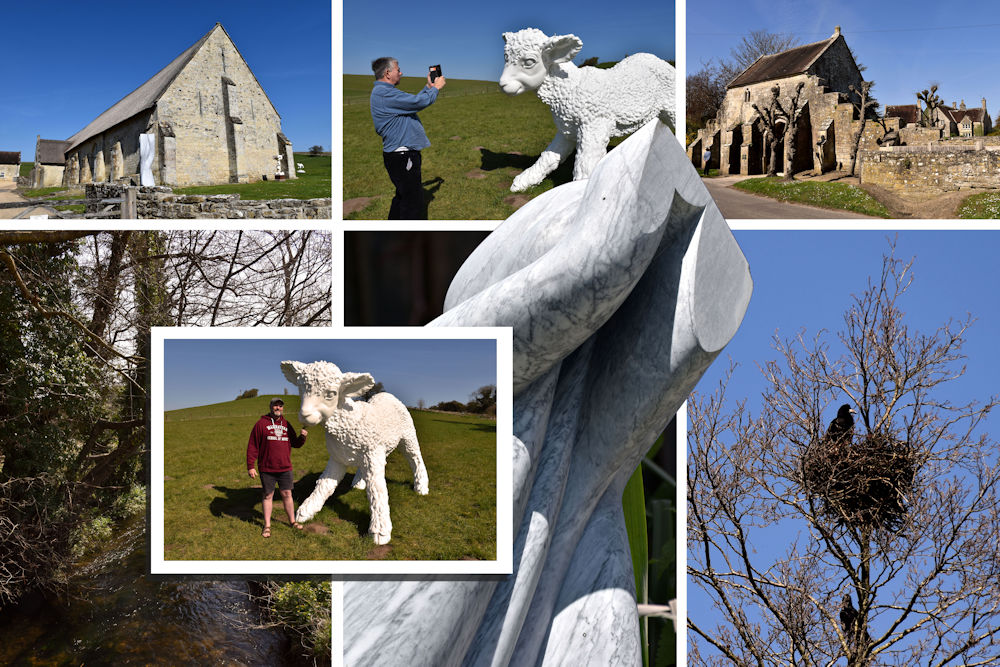 Tisbury was a pleasant discovery on Easter day. Situated along the River Nadder, its magnificent Place Farm was built for the abbesses of Shaftesbury in the late 14th century. The remaining Tithe Barn is the largest in England, now a centre for arts and other non-STEM pursuits.


Tisbury's parish church has a 15th century clerestory and a 4,000 year-old yew tree. The Arundell Helm, made c. 1550 at Nuremburg, was almost certainly worn by Thomas, First Lord Arundell of Wardour. The painted wooden wolf passant argent (not original) represents the family crest.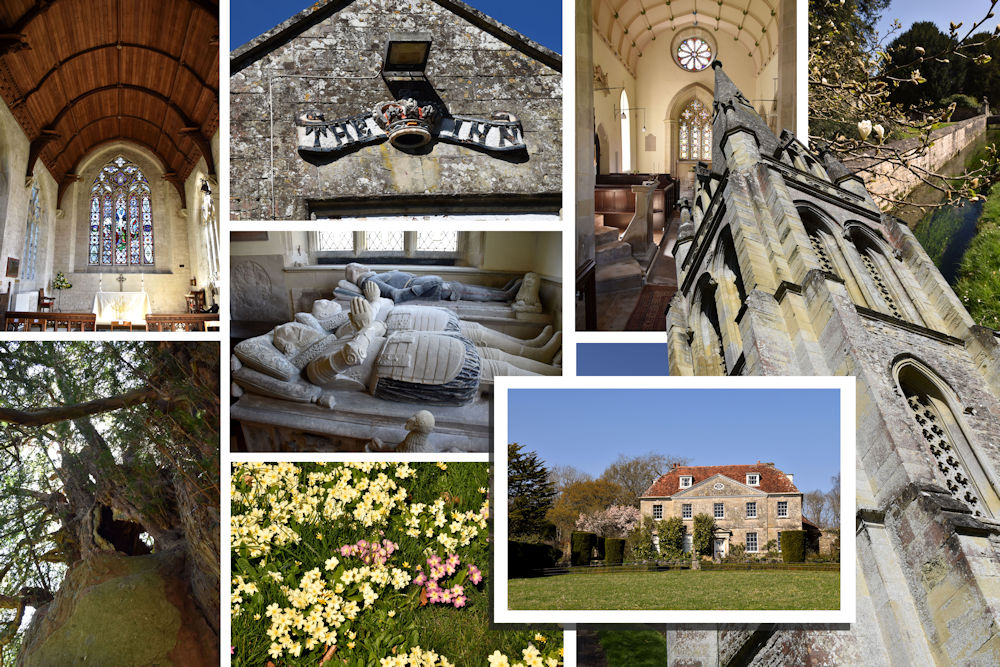 Teffont Evias and Dinton Park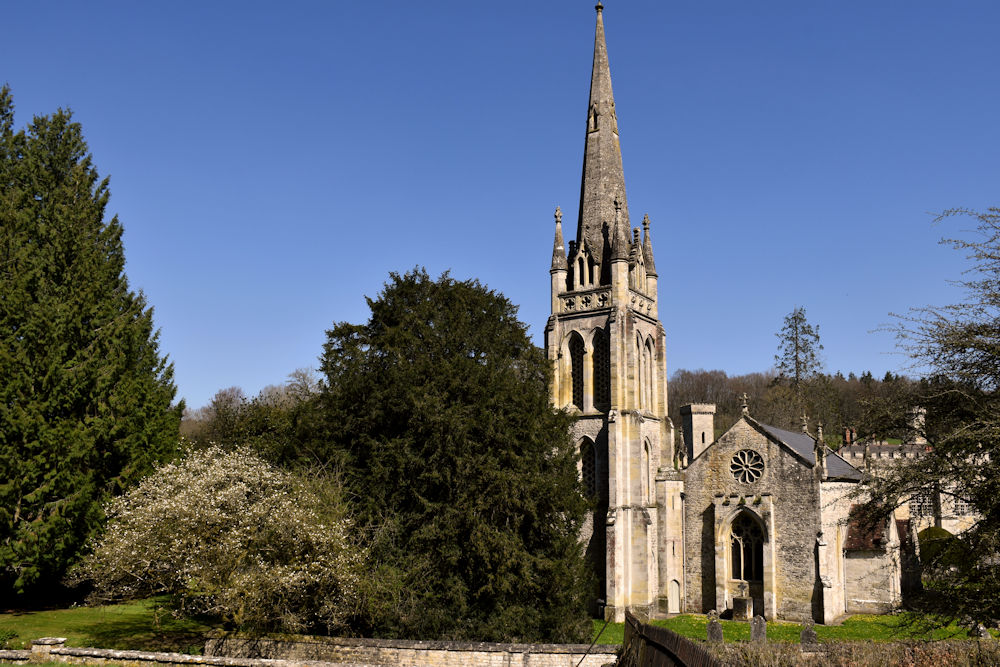 Teffont Evias' wonderful church didn't even merit a mention in our guidebook's entry for the town.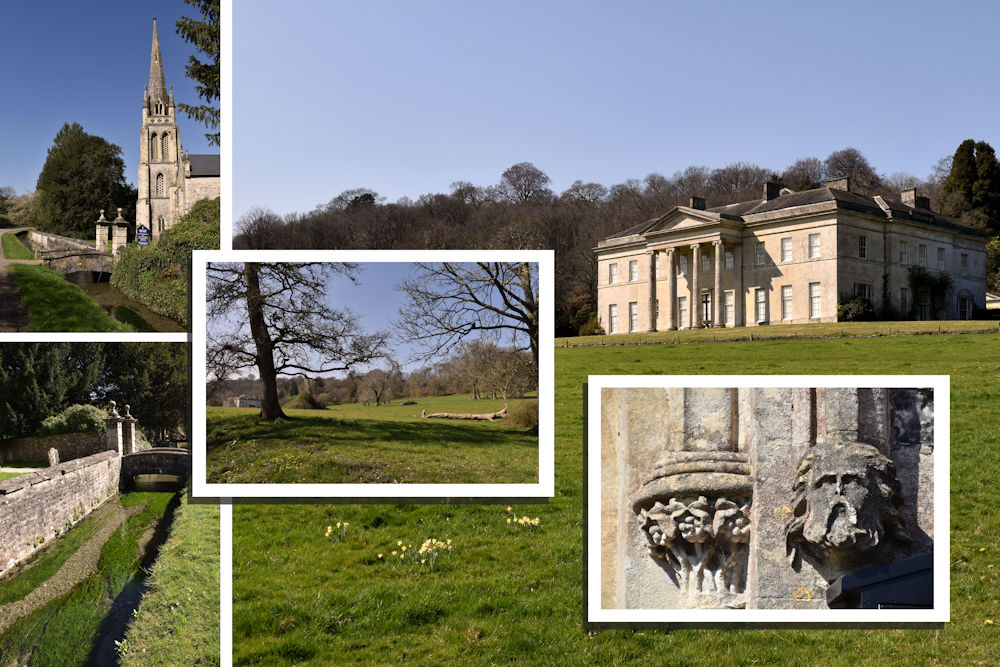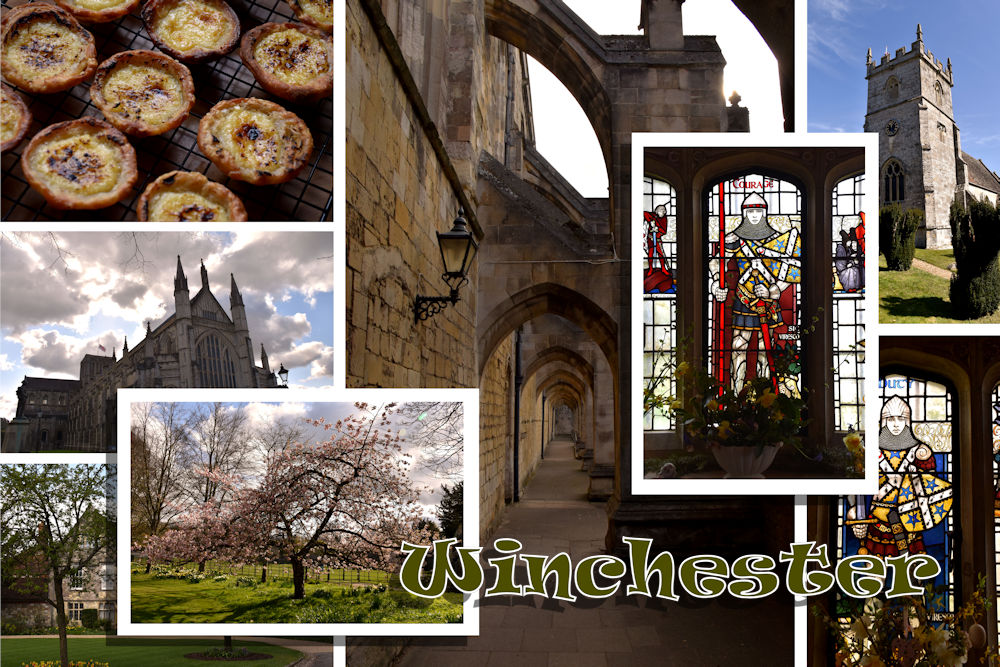 Farmers' market day took us back to Winchester, which is lovely in springtime. My recipe for Pastéis de Nata wasn't very successful.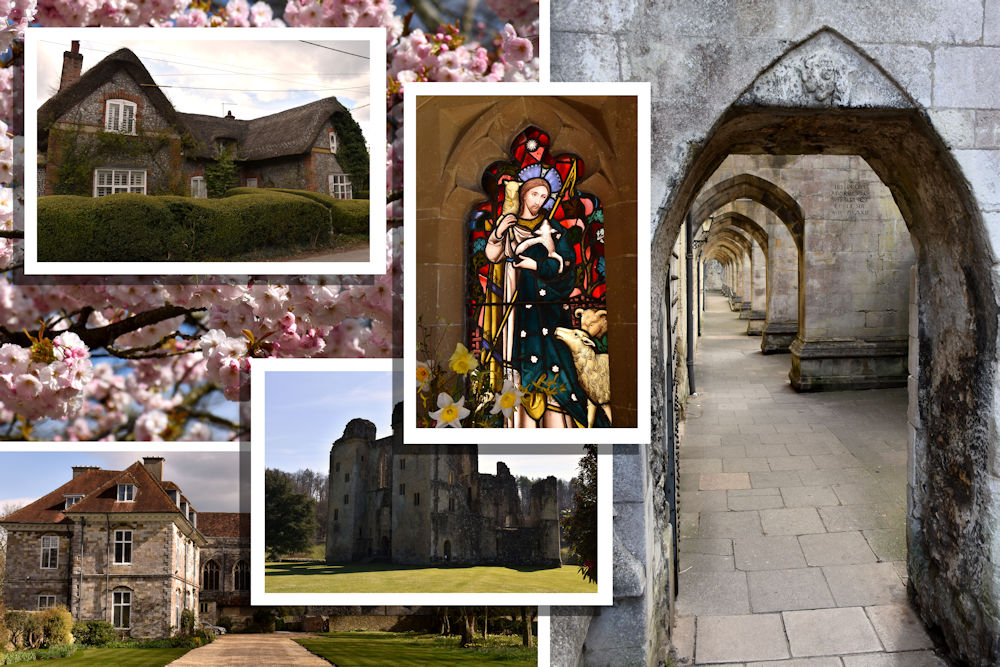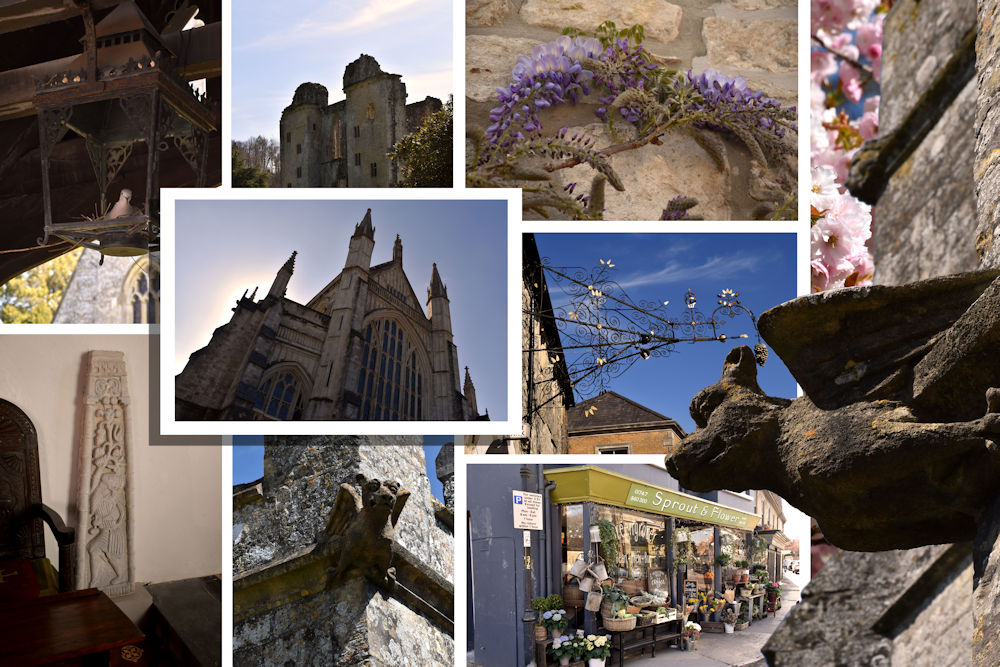 We visited Wiltshire for a great pub lunch and to look at old towns, churches, and a ruined castle.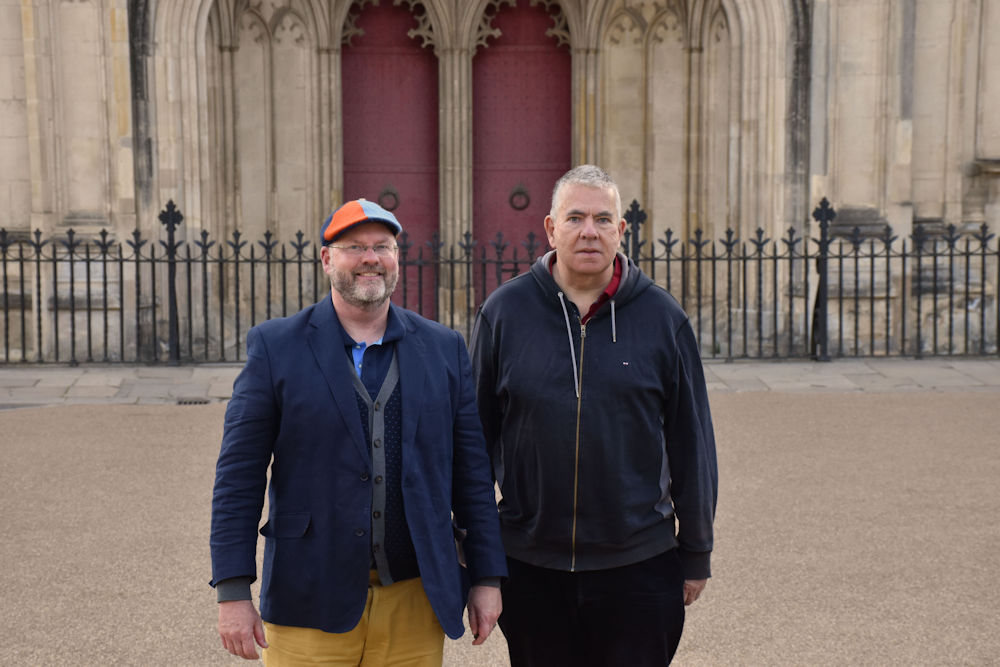 Sunday morning at Winchester Cathedral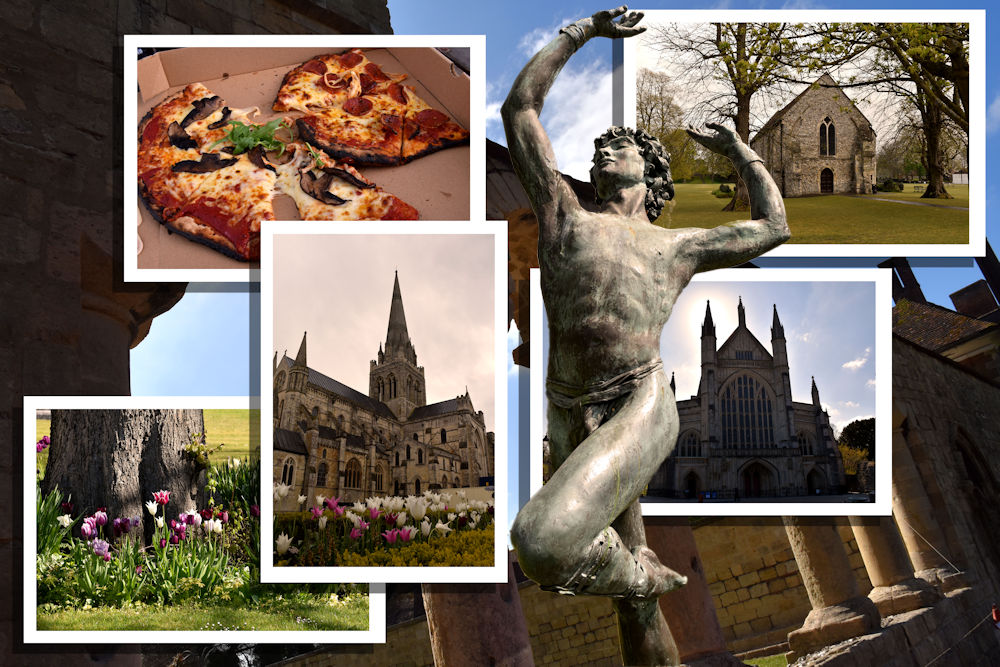 Chichester on Bank Holiday weekend