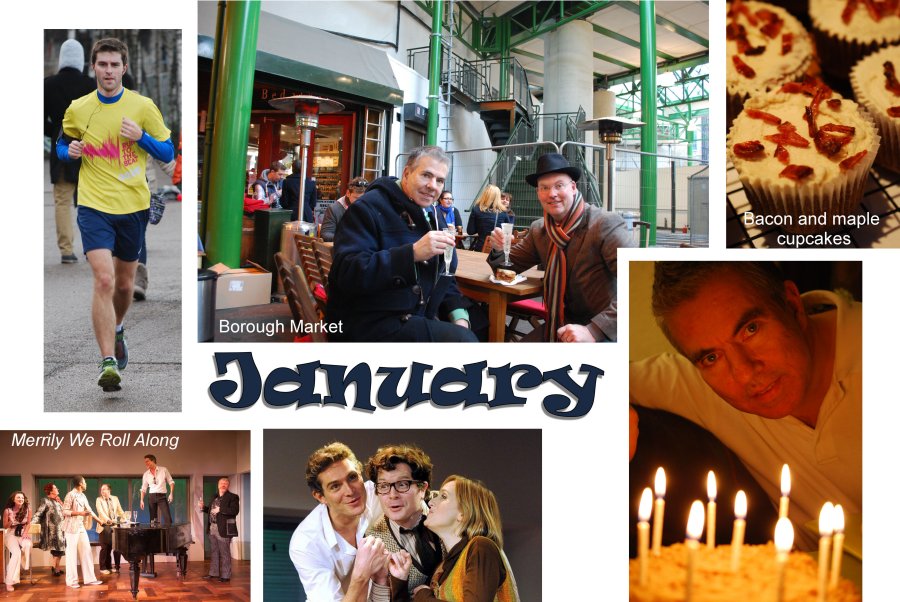 We celebrated Nick's birthday in London, where we had prosecco at Borough Market and saw Merrily We Roll Along at the Menier Chocolate Factory. Click HERE to see Nick's 2011 birthday.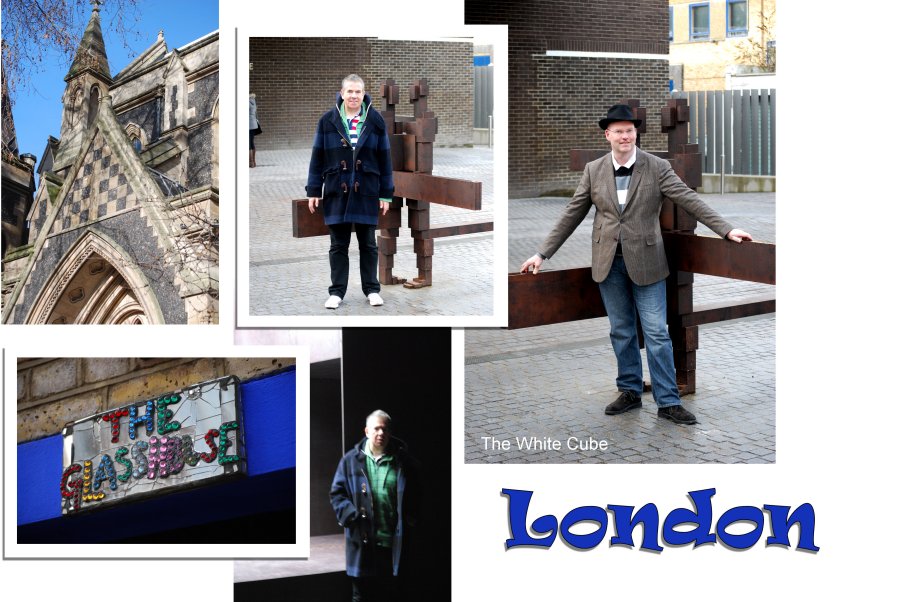 In London we went to an Antony Gormley exhibiton at the White Cube Gallery, where we crawled around inside giant steel boxes.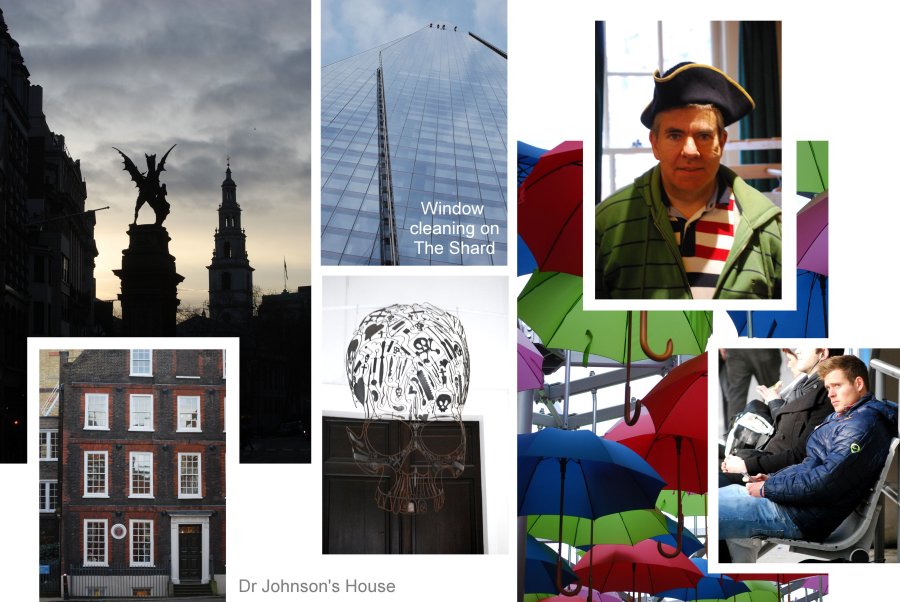 We discovered Dr Johnson's house in a hidden square off Fleet Street and saw window cleaners scaling the ouside of the newly built Shard.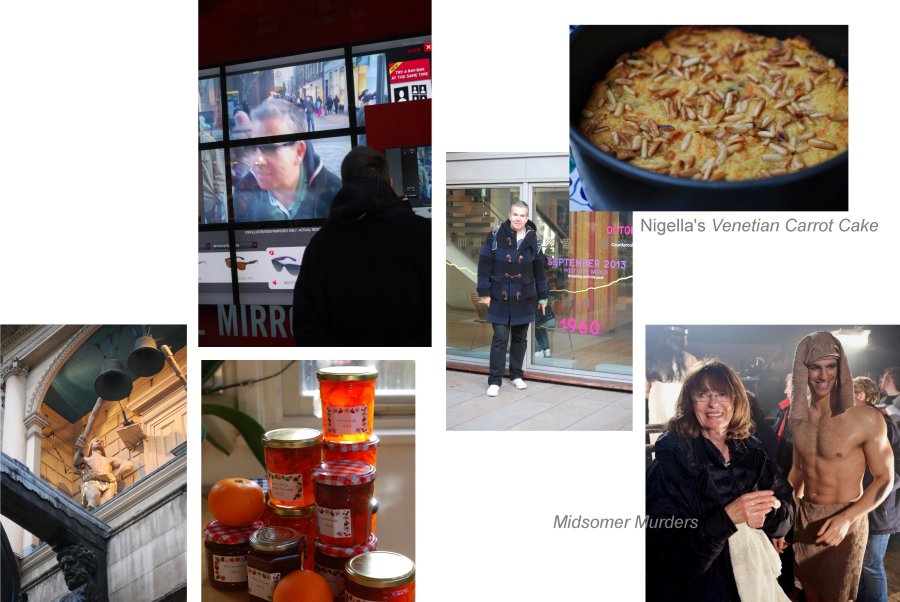 Nick had fun trying on virtual sunglasses, above. Back home, we enjoyed making marmalade and watching a new episode of Midsomer Murders. .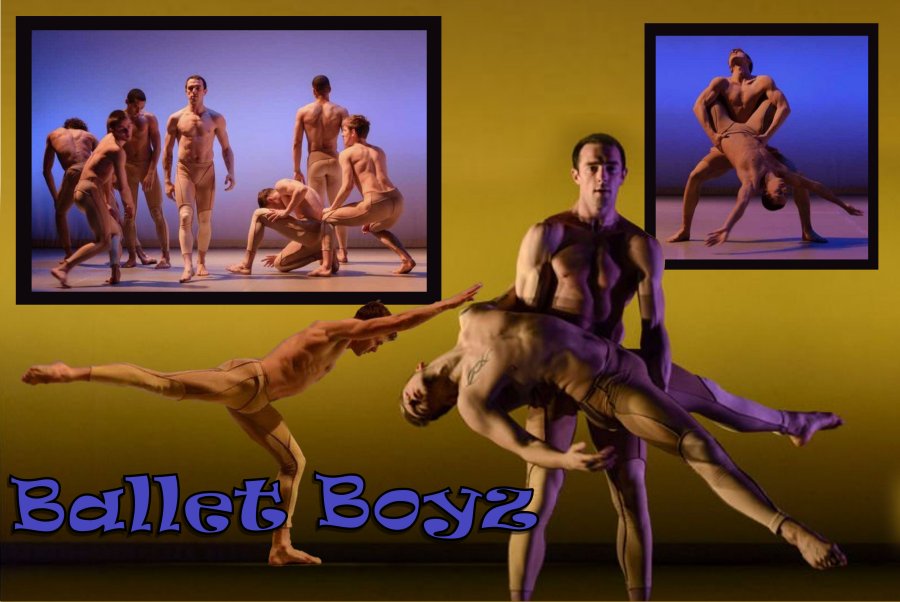 We very much enjoyed Ballet Boyz's The Talent 2013 at the Lighthouse Theatre in Poole.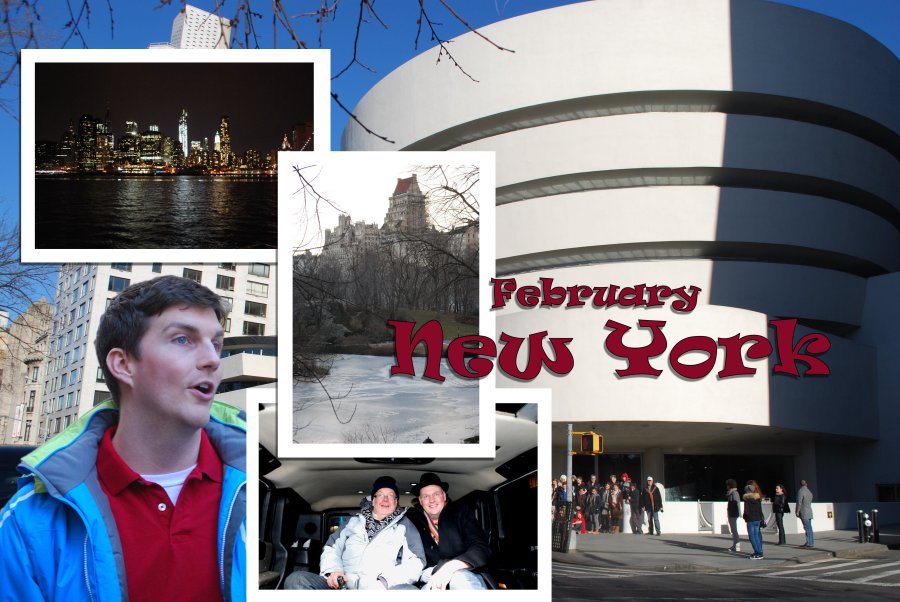 George returned to New York on a school trip where he met up with cute tour guide A.J. and shared a limousine ride with high school friend Jerry. Click HERE to see the 2011 school trip.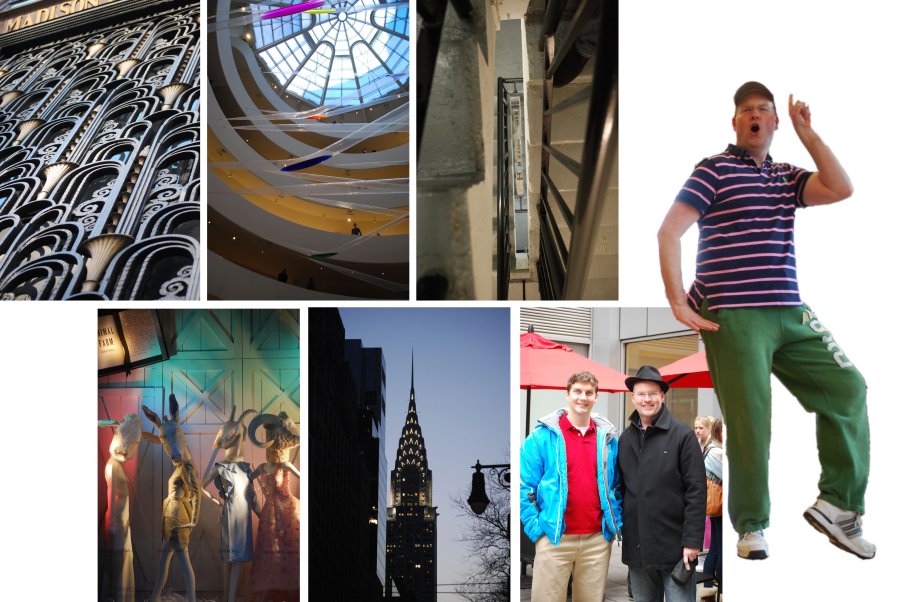 We visited the Guggenheim for a Gutai exhibit. I took two early morning walks to Central Park and back and did a workshop with one of the stars of Sister Act.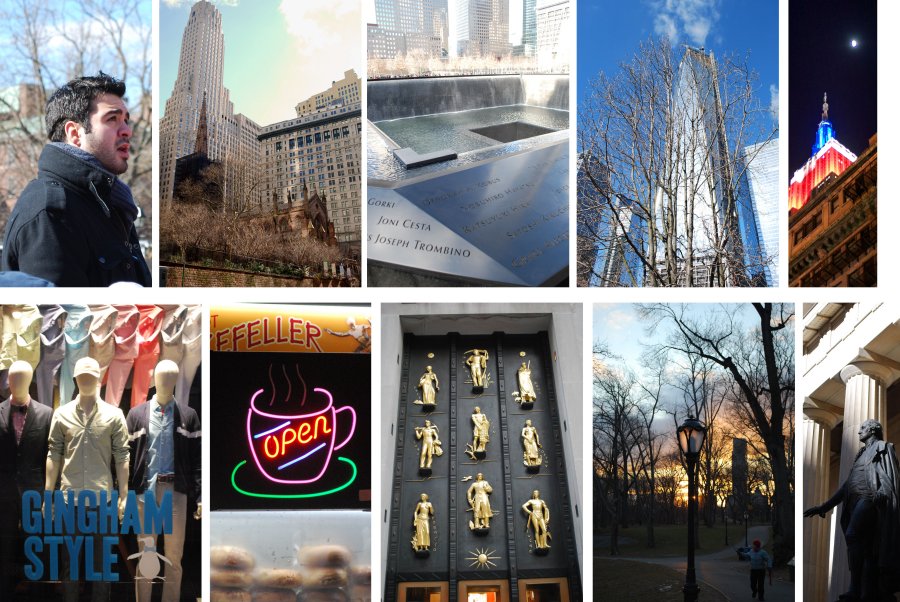 Our movie tour guide had the driest wit on teh planet. We also saw the World Trade Center memorial garden and Wall Street.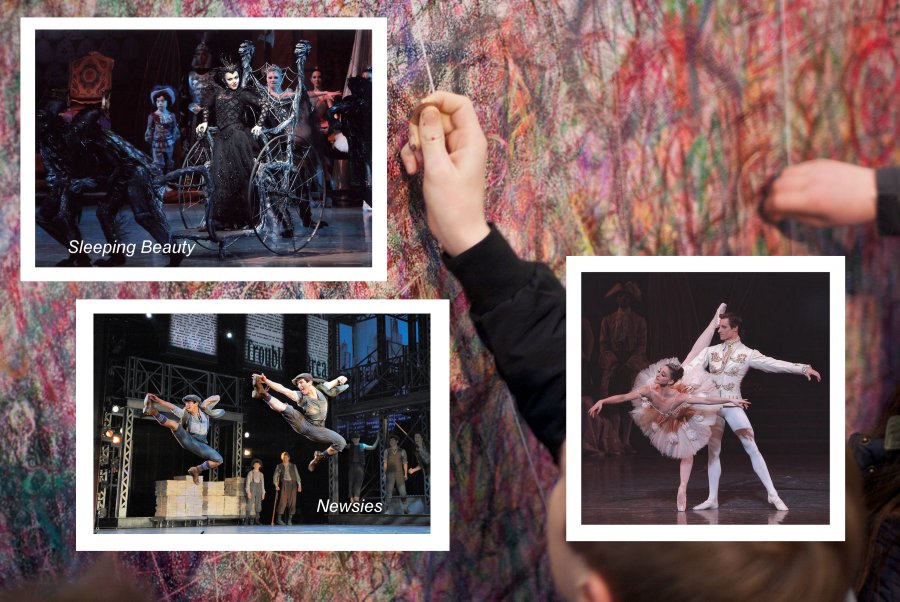 A highlight for me was taking the Lincoln Center tour and seeing the New York City Ballet's production of Sleeping Beauty. My group also saw Newsies and did workshops with two of its dancers. .