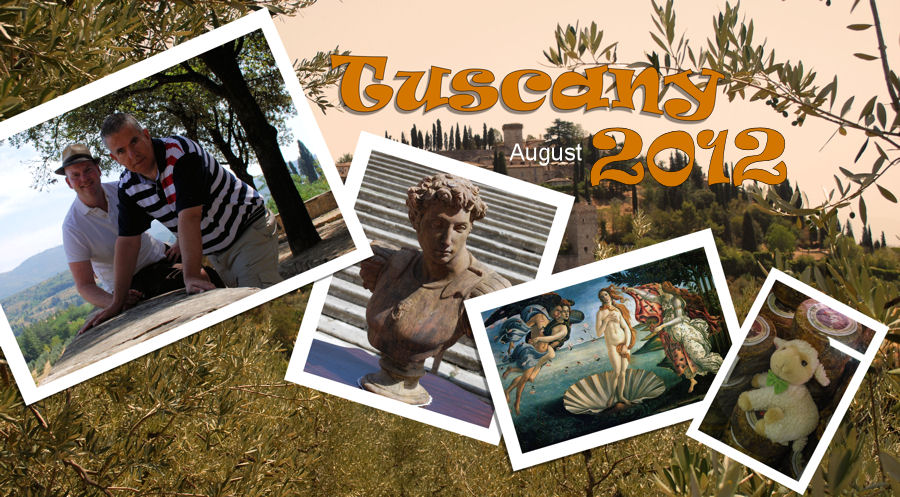 After spending a wonderful holiday in Tuscany in 2011, we decided to return to the region of rustic cooking, rolling hills, and Renaissance art in August, 2012. We checked into Hazel's wonderful Casa Azelia villa in Cortona on Saturday night and woke early the next day for the country's largest antiques market in Arezzo.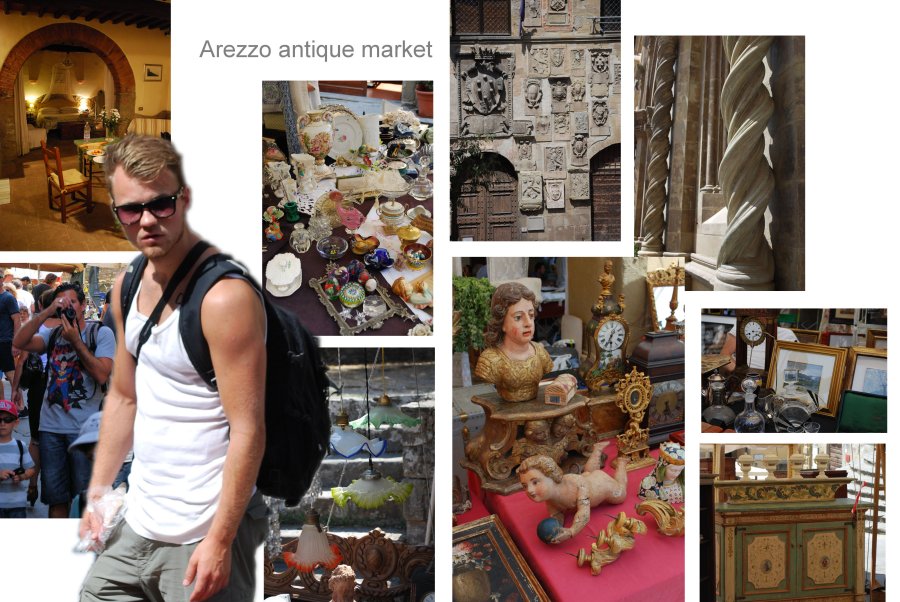 We browsed for hours, had a Campari spritz in the park, then ate lunch at Il Cantuccio, a recommendation from Italy for the Gourmet Traveler.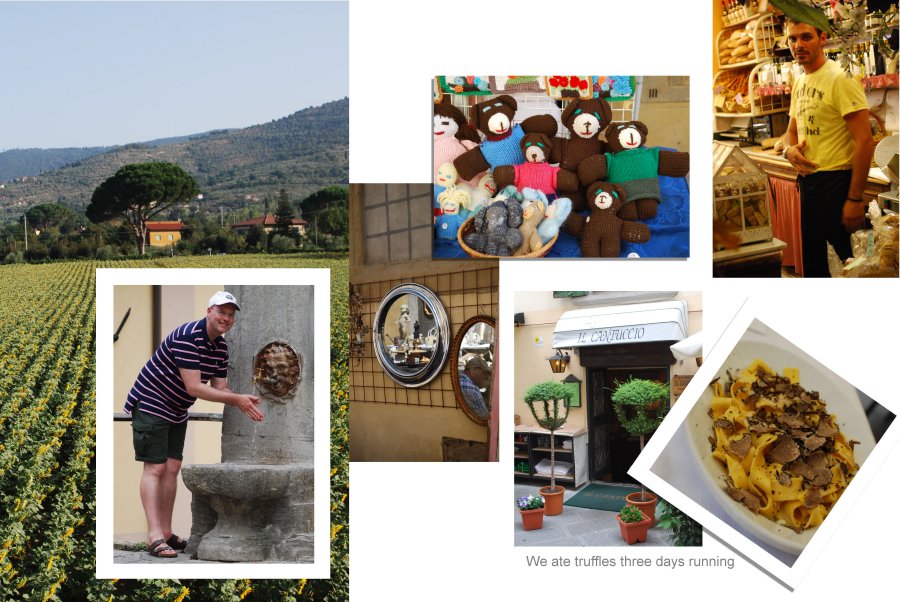 We drove into Umbria to visit Saint Francis's Assissi. There, we saw a group of blindfolded students being led through the streets by nuns.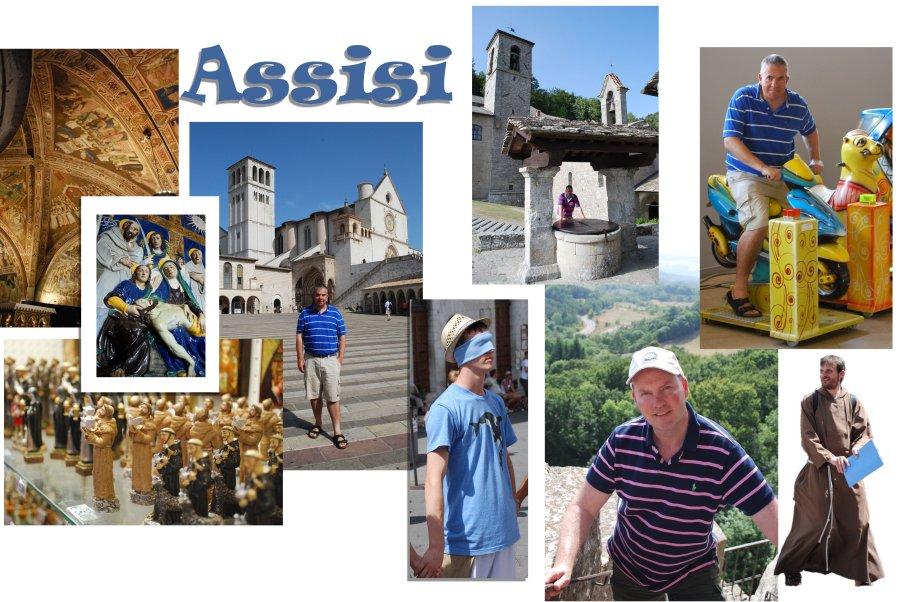 Below are Saint Francis's mountaintop retreat and Piero della Francesca's Resurrection of Christ in Sansepolcro, where the fountain reminded me of Alec Baldwin's Canteen Boy sketch.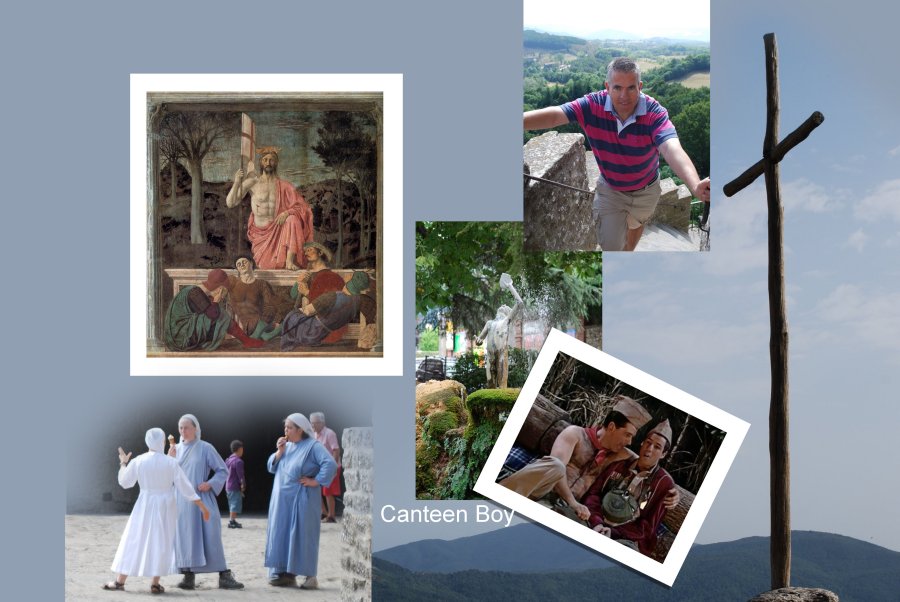 Sights from Spello, where the "country's best Enoteca" was closed for lunch - but we managed to find a bottle of wine from 1998, the year we met - Assisi, and Eremo delle Carceri (Hermitage of the Prisons), where Saint Francis would go to rest in a cave. We jokingly call it "Oombria" after Valentina Harris's exaggerated pronunciation.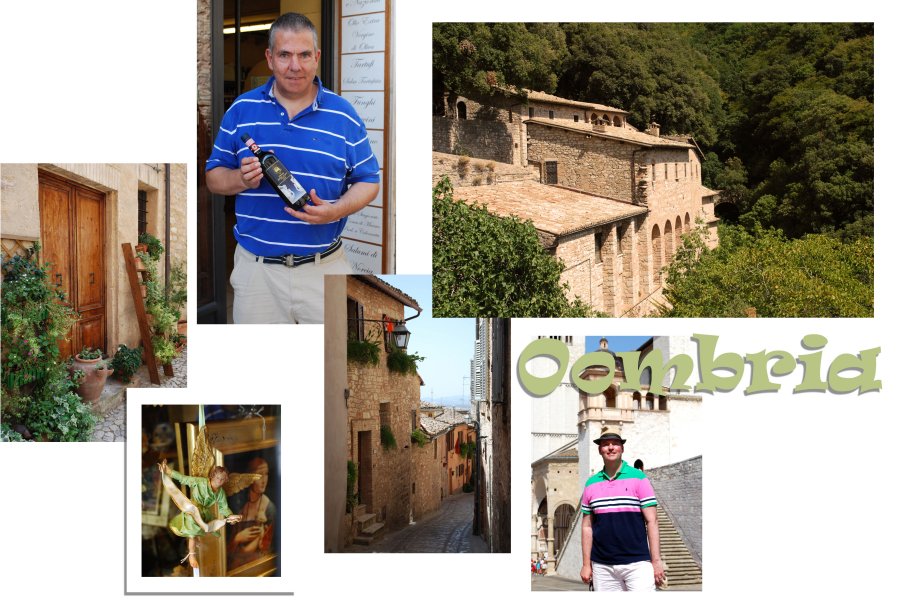 Cortona was our homebase and its museums and churches held Fra Angelico's Annunciation, an Etruscan chandelier, Saint Sebastian, and much more!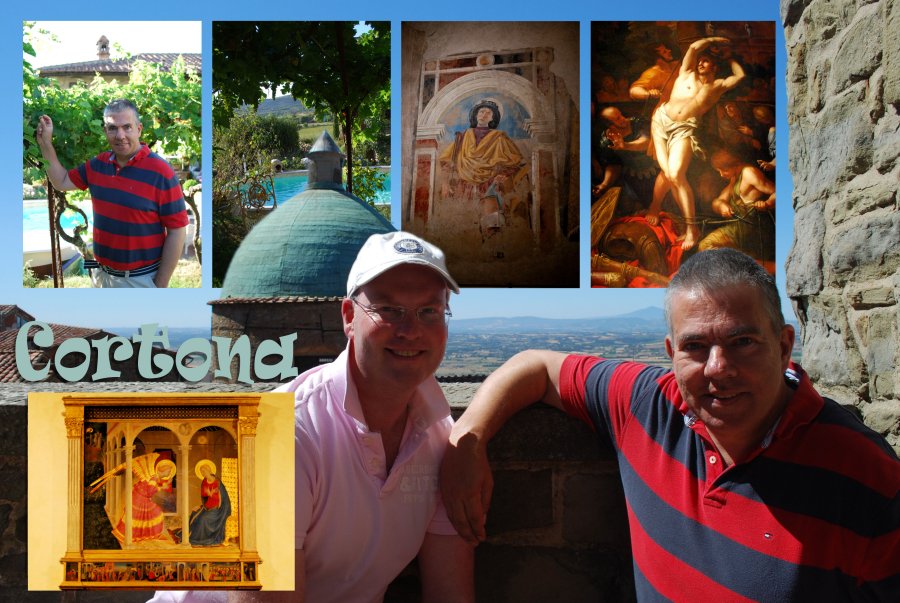 In Florence, we went inside the Duomo this time, found an award winning zucchini at St Lorenzo Market, and visited the Ufizzi Gallery. In Santa Croce cathedral are the tombs of Michaelangelo, Galileo, Machiavelli (on my Been-Go card), and Marconi, inventor of the radio.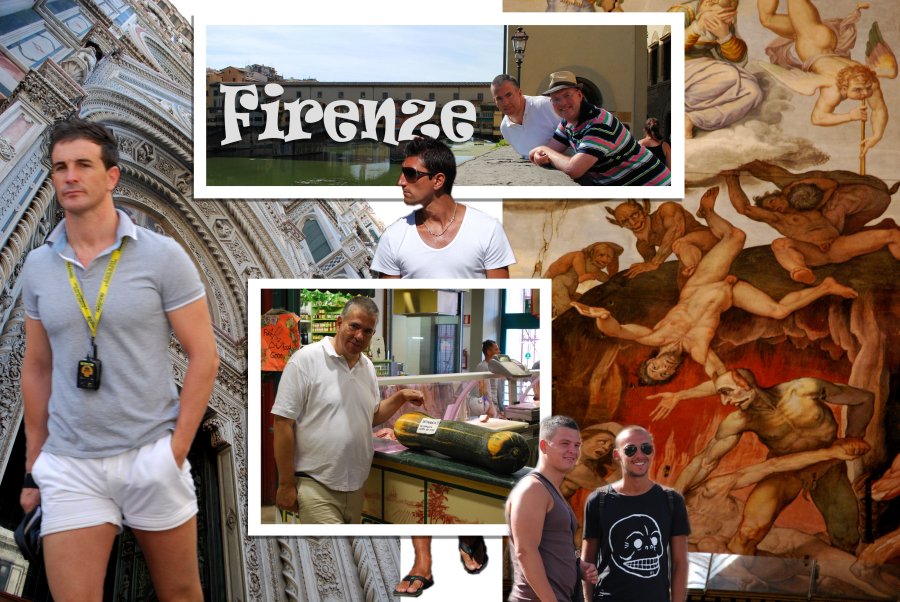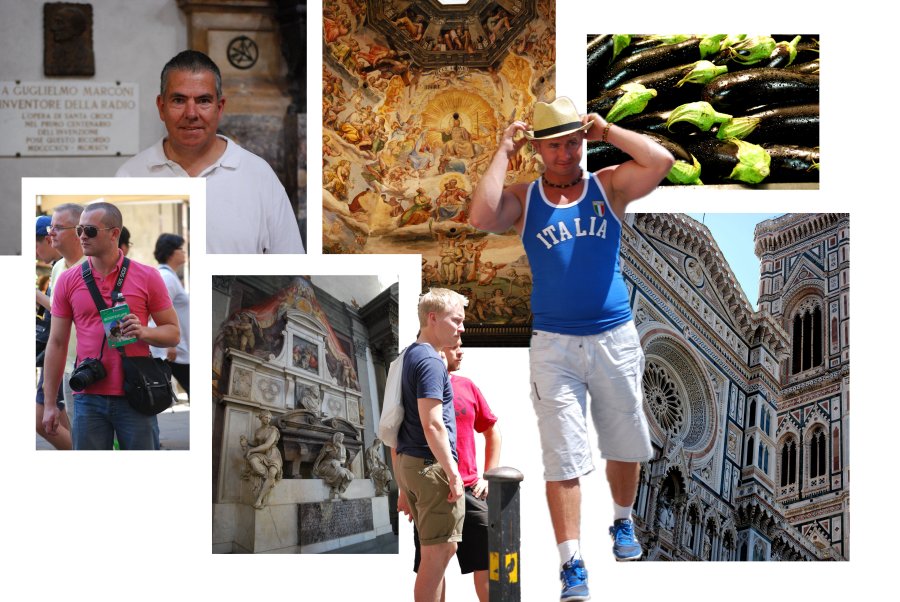 Below is the view from Ponte Vecchio, Della Robbia blue, and artwork that definitely looks like the clothes were added later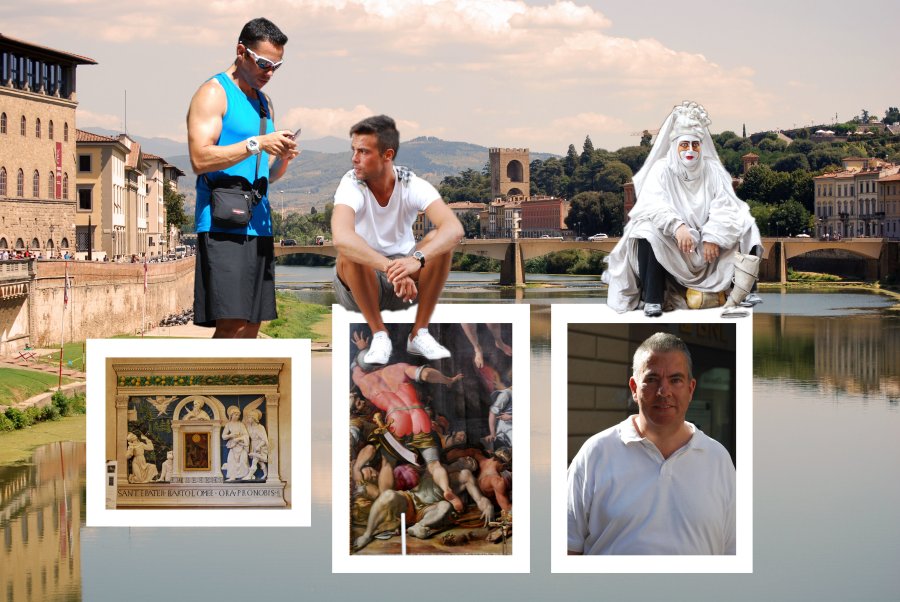 We learned about Barolo (and pecorino) at a wine bar near Pitti Palace visited in 2011. Other photos below are from Montepulciano.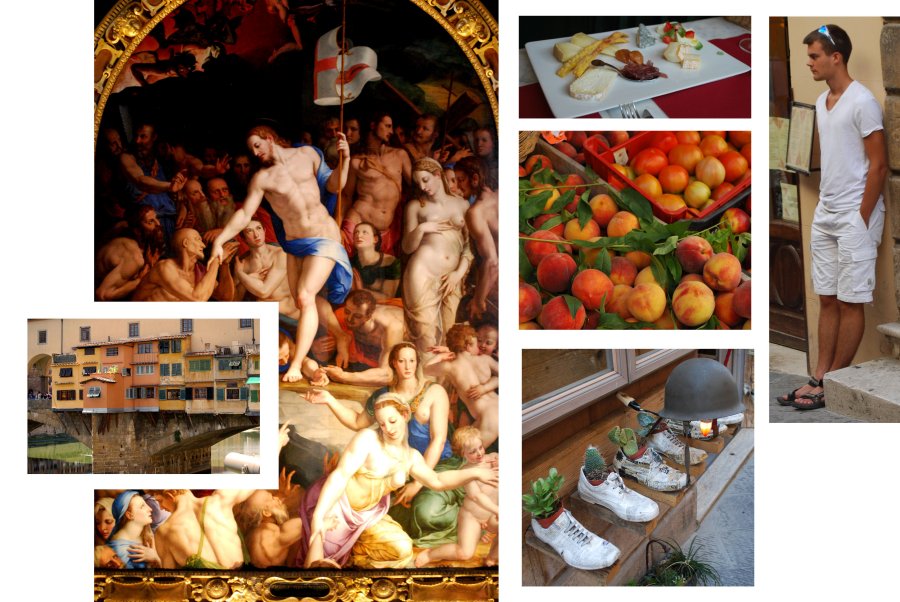 We sought out Fattoria Pulcino, a farm that makes, serves, and sells its own organic produce.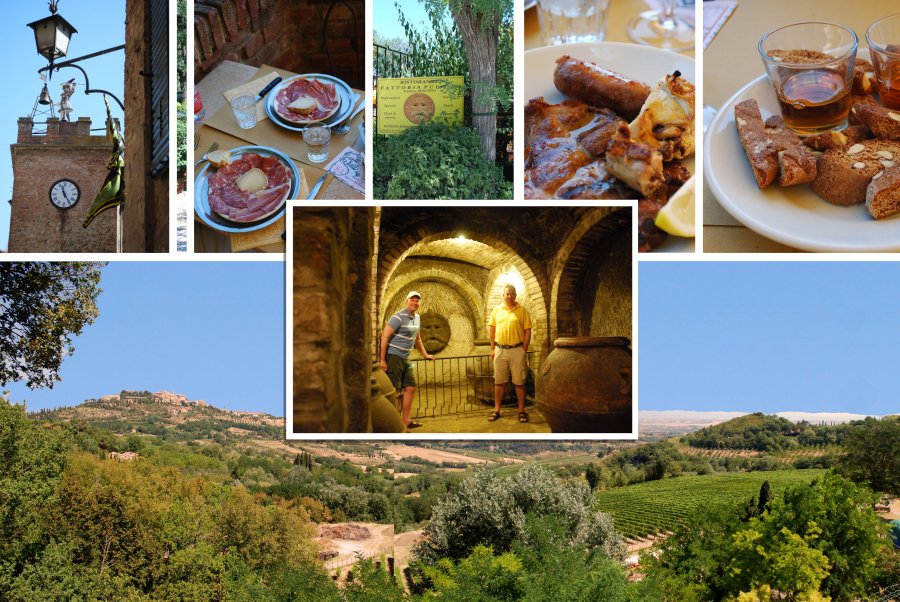 Below, the view from Pienza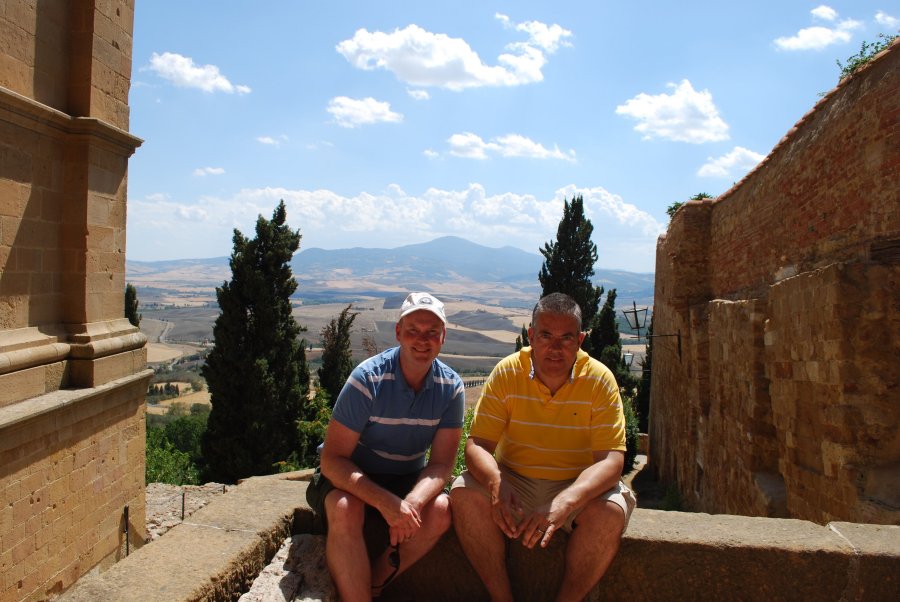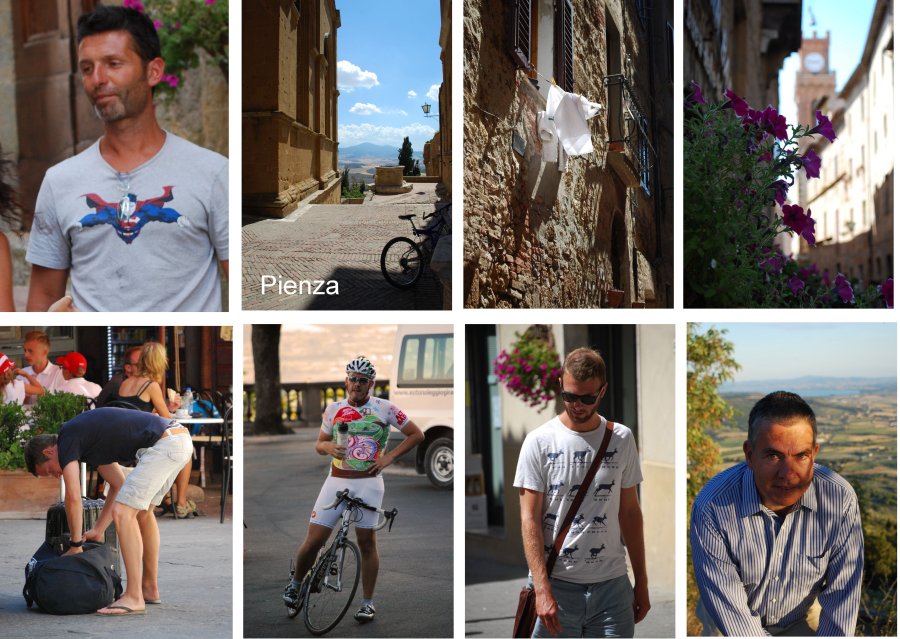 An evening of wine, local foods, 1930s jazz, and stargazing in Cortona's fortress. We also bought porcini in the market and saw a man in lederhosen as a bonus. For more men in lederhosen from our 2008 trip to Austria, click HERE.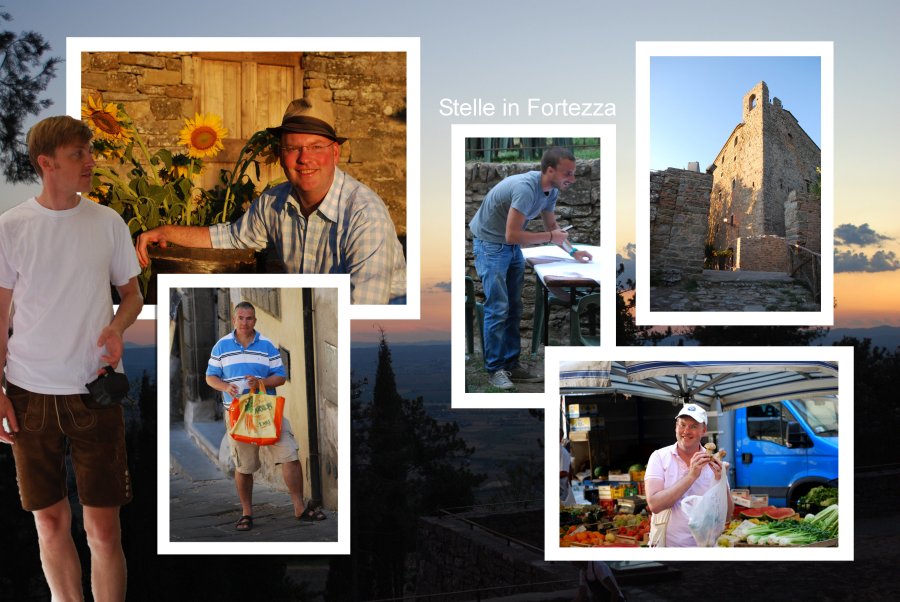 Below, fried porcini in the garden at Casa Azelia, more market sights, and two men about to be turned away from visiting the church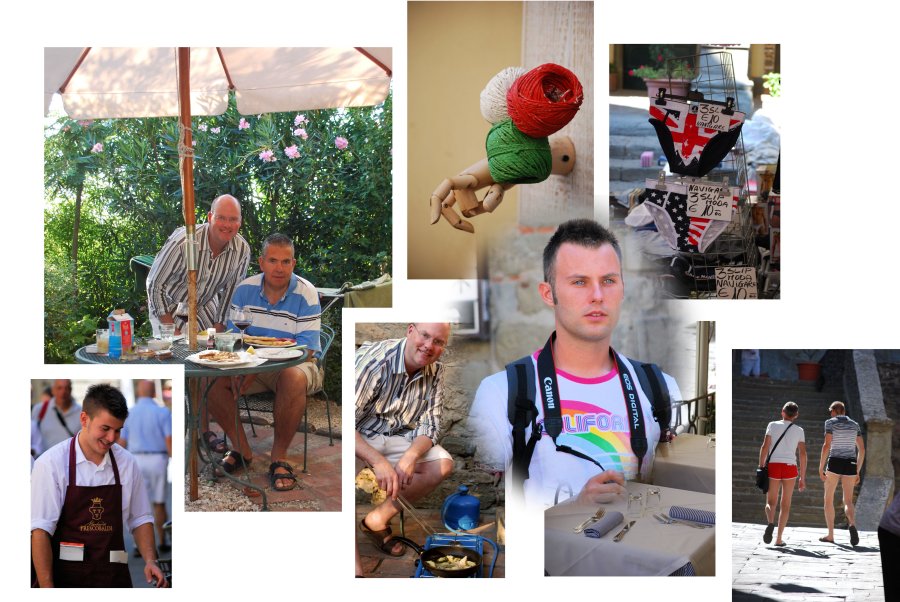 Our Insight Guide to Tuscany suggested a great day's drive through Chianti country, starting with Castellina in Chianti.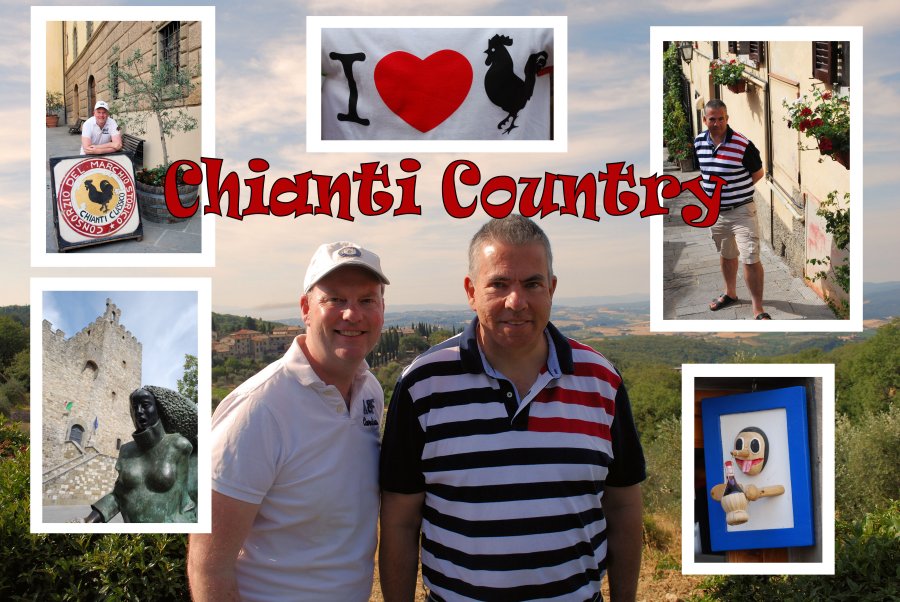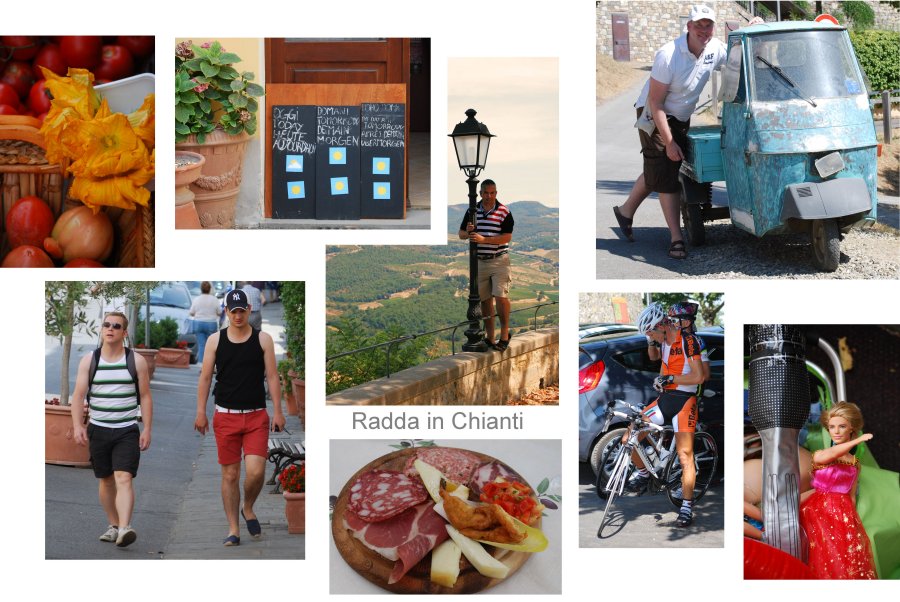 Le Vigne offered spectacular panoramic views. We had wild boar with nuts and an inspirational duck ragu. The big cock is in Gaiole in Chianti.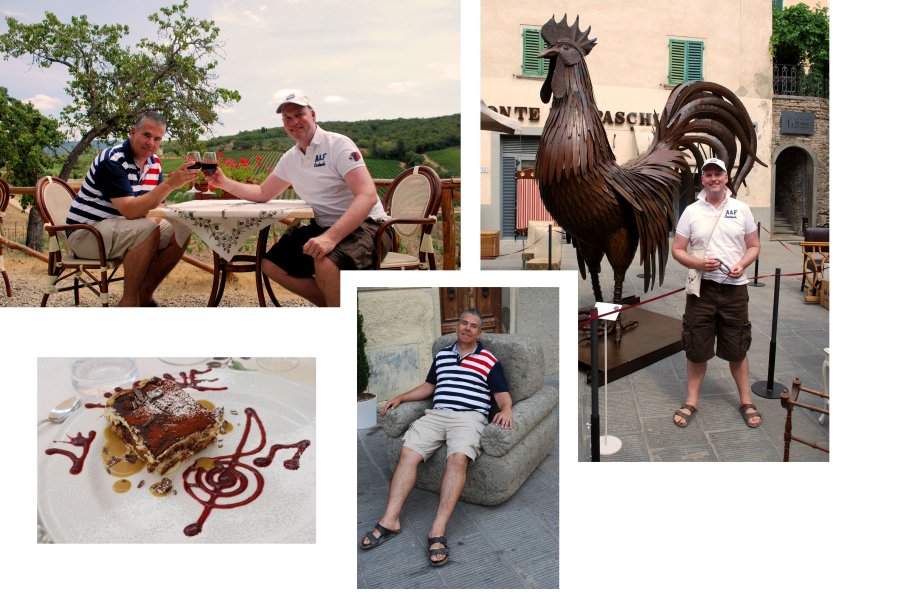 Gubbio had a big festival the day before. We rode in funicular "cages" to the top of the mountain, where a family was enjoying the World's Largest Picnic.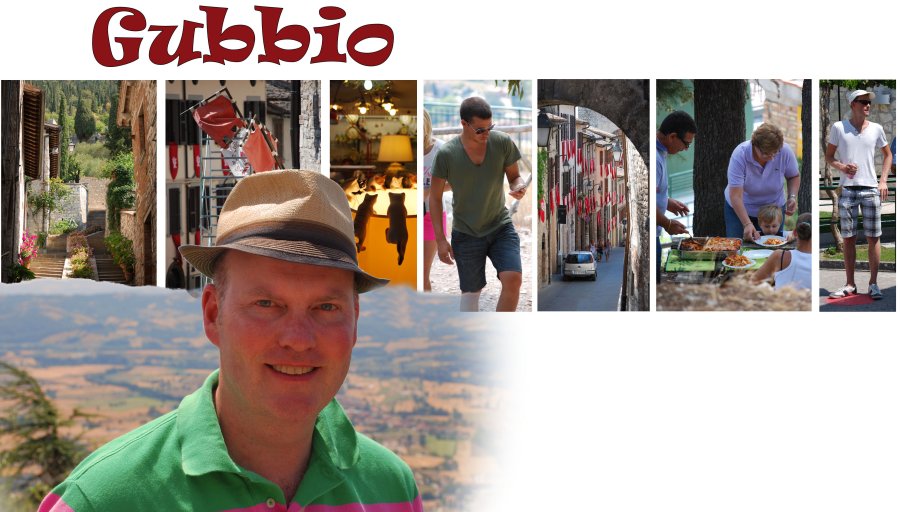 On May 15th in Gubbio, three large ceri (candles) are carried in a race from the town up to the top of the mountain.



Below, the scary funicular in Gubbio and Cortona, where we had the most unusual antipasi of our trip at Osteria del Teatro: Caesar mushroom salad and Chianina & Pinzamonio, Tuscan beef slow cooked in a glass vessel served with fresh vegetables for dipping. We didn't attend the beefsteak sagra, opting instead to grill steaks at home. On another day we did attend Il Barbiere di Siviglia at Cortona's theatre.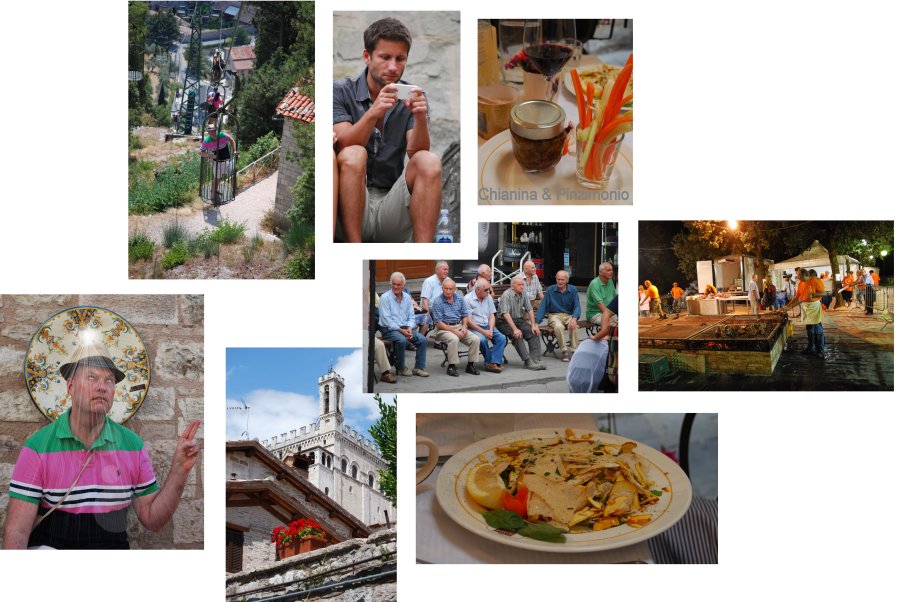 Shopping for Barolo and linen napkins at Montalcino 564 was great fun and we stopped off at Bagno Vignoni to see the thermal waters and to have a cold beer.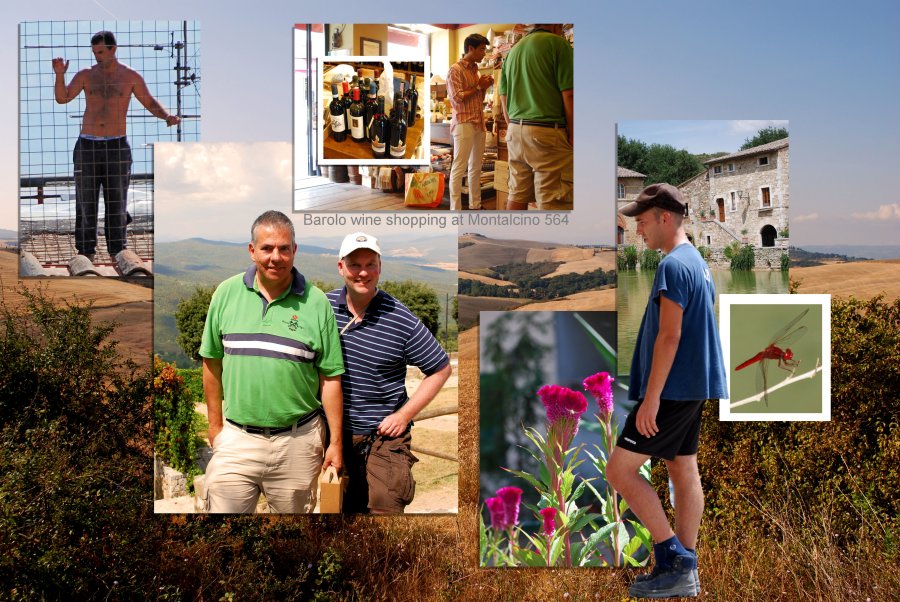 Below are sights from Bagna Vignoni and Montepulciano, where we bought our steak Fiorentina.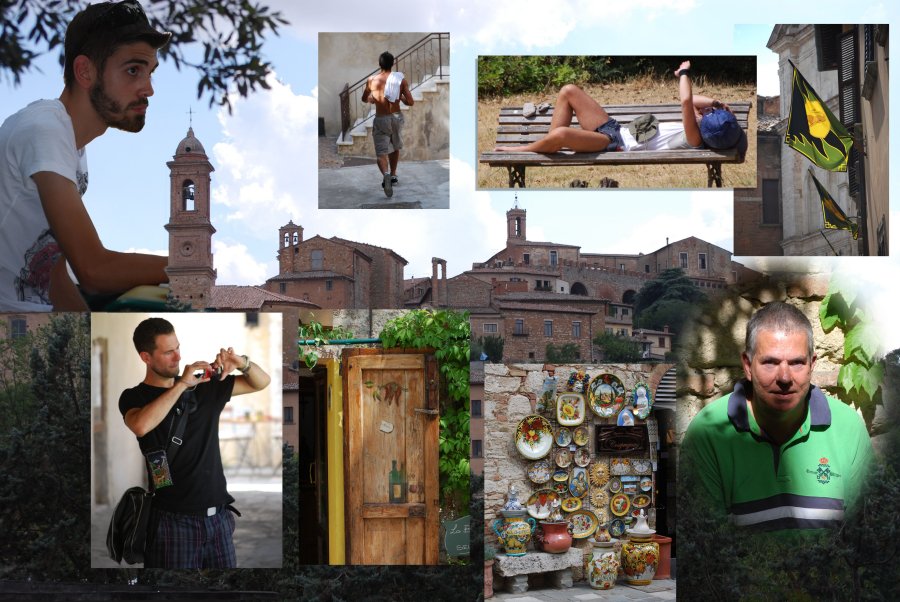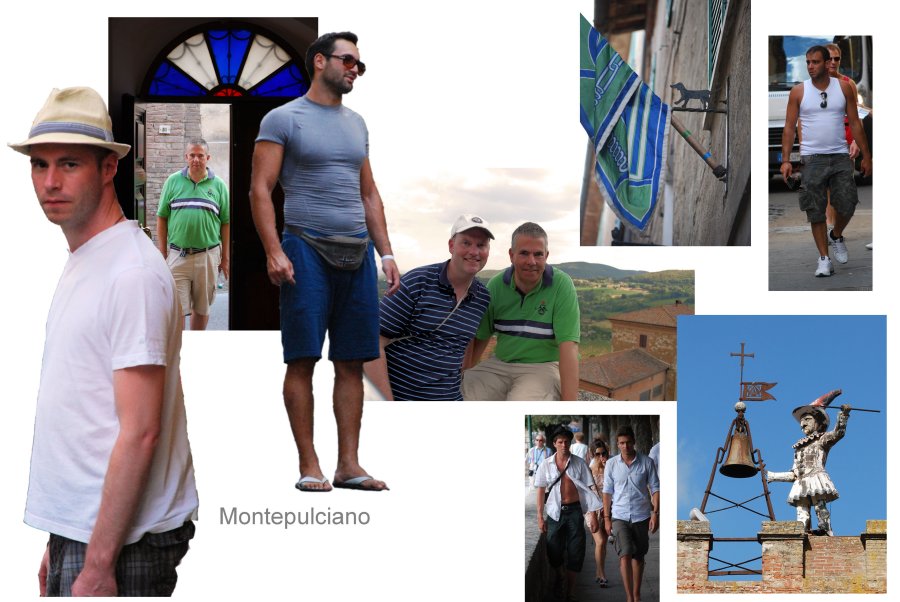 In the cooking class at Badia a Coltibuono, a thousand year-old abbey, we roasted vegetables from the garden for soup and made loaf pan frittata and lemon and sage zabaglione. Delicious! We also tasted wines fit for the Clintons and grappa and homemade nut liqueur from the chef.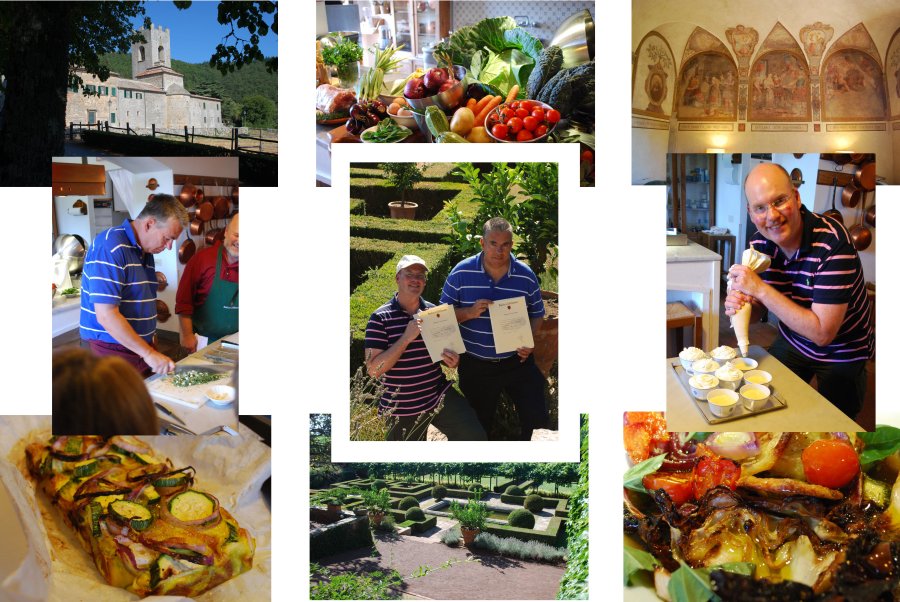 No trip to Tuscany should be planned without reading or watching Frances Mayes' Under the Tuscan Sun. We visited her real house, Bramasole, in Cortona and were surprised to learn that the fountain in the film was actually a Styrofoam prop. Porcini Boy and candied fruits from Camucia market. The Etrusican "Il Melone" relics are tucked away behind a vegetable market near our villa.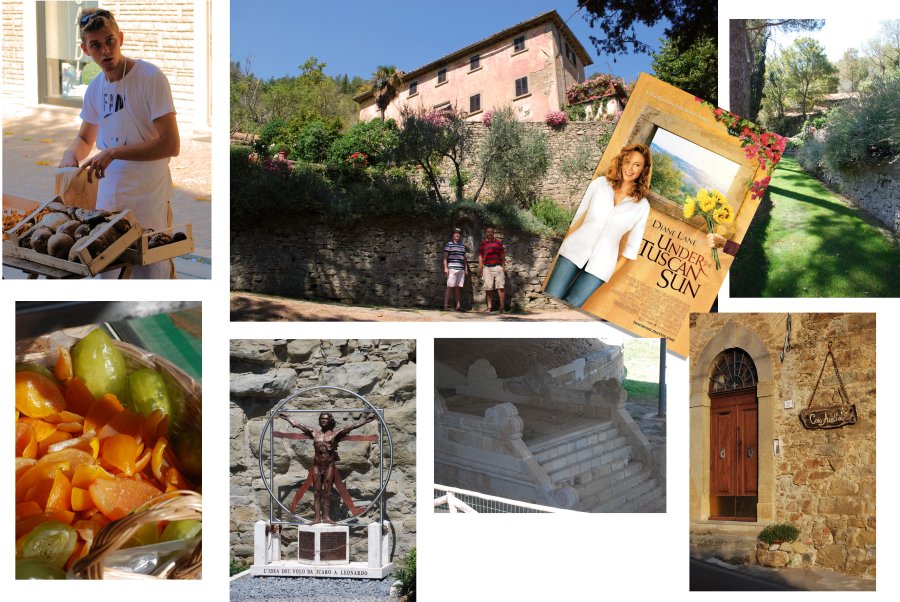 On the way back to Verona airport, we spent a muggy, mosquitoey night in Bologna.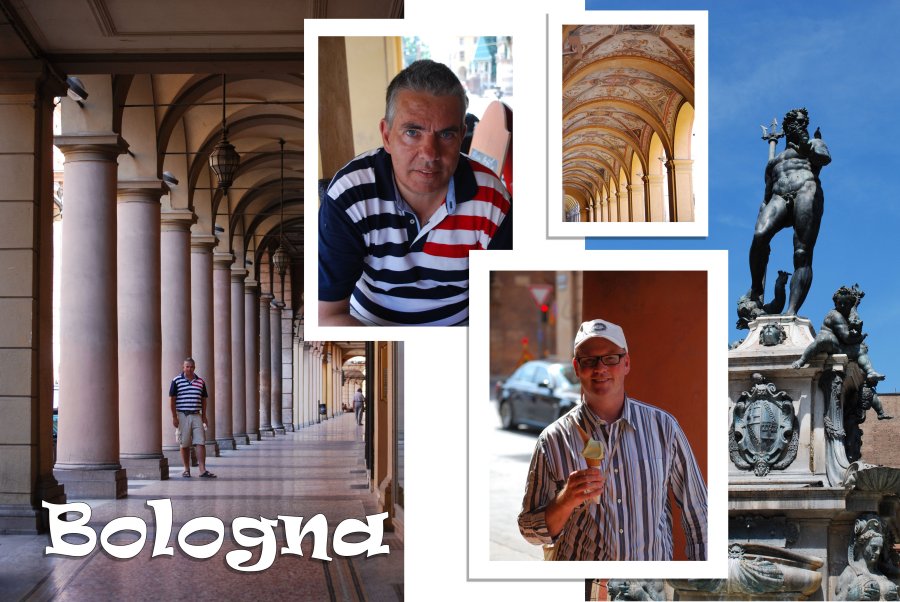 We brought back two kilos of parmesan and some truffle oil.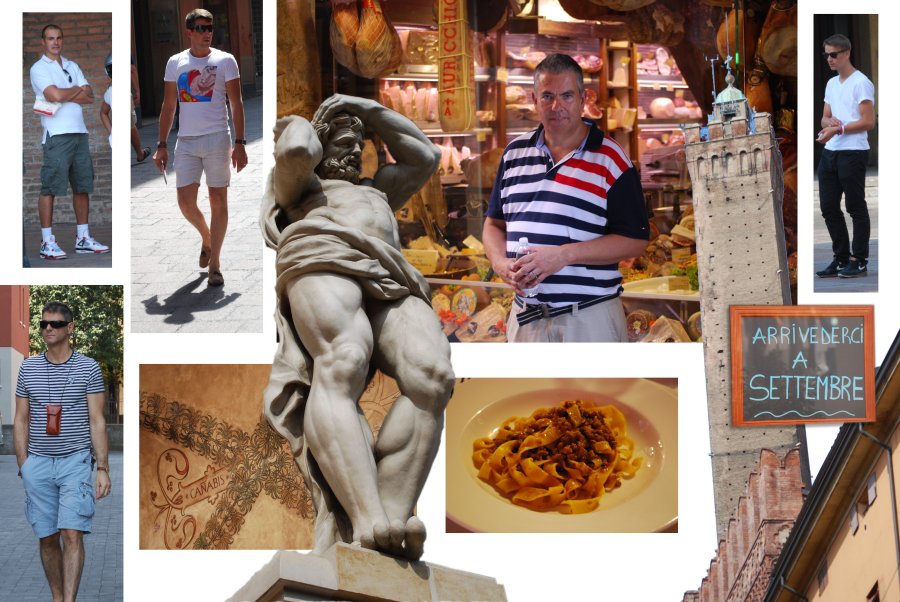 We tasted real tagliatelli Bolognese at Vico Colmbina and tried sparkling red Lambruso, recommended by our cute waiter.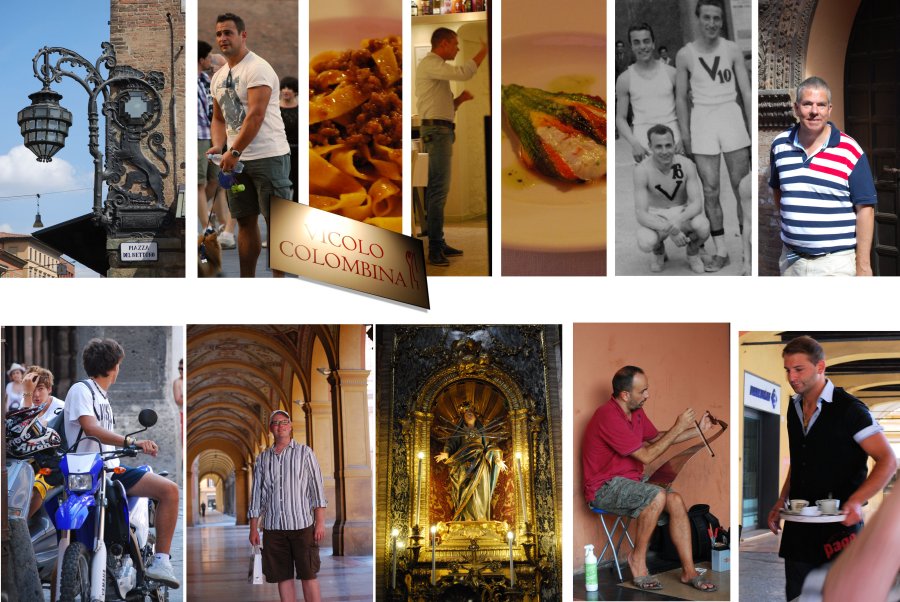 Last Italian stop: Montova, the town to which Romeo was banished.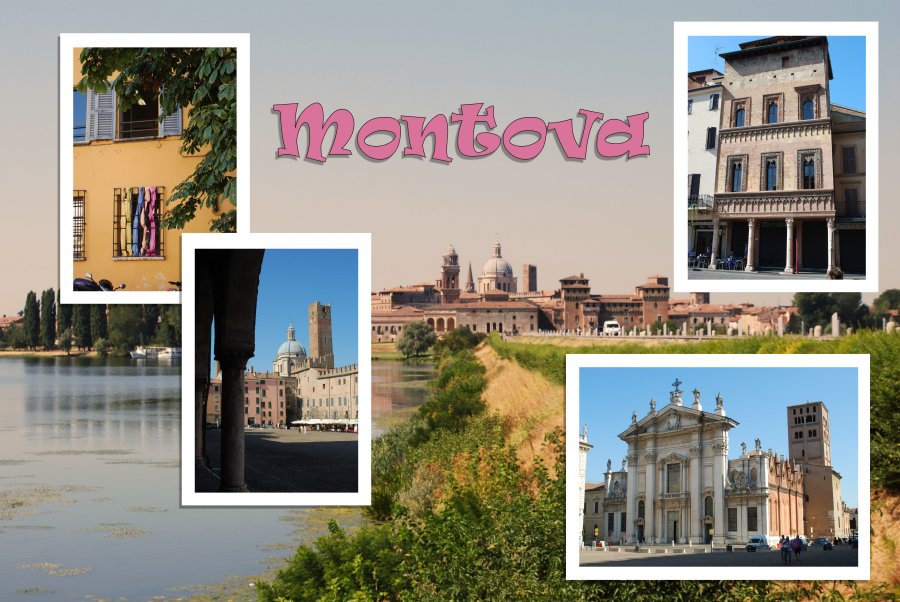 Our next trip to Italy will be in October, 2012, to sample white truffles in Alba!