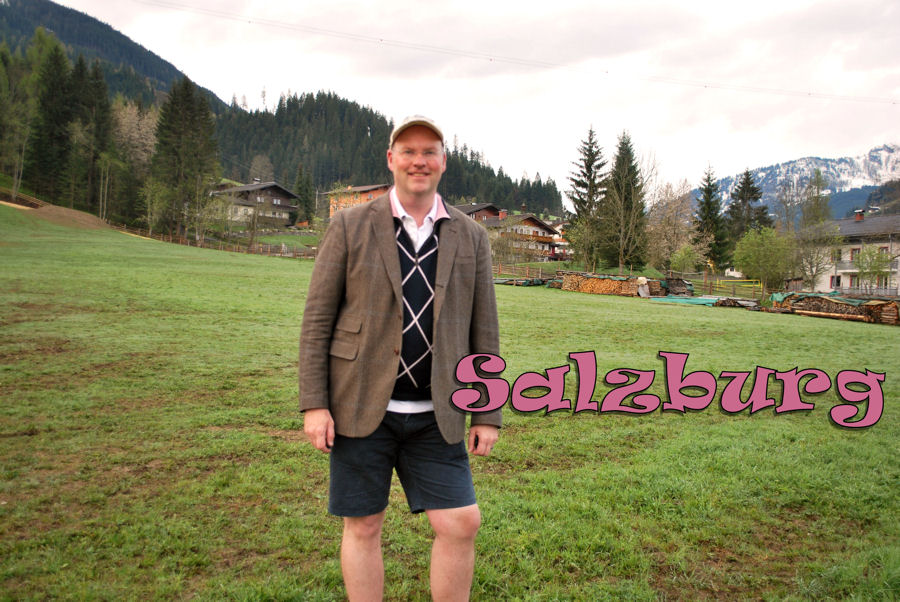 George ran a school trip to Salzburg in April, 2014. Click HERE to see our wonderful Christmas here in 2011 and HERE to see our summer visit in 2008.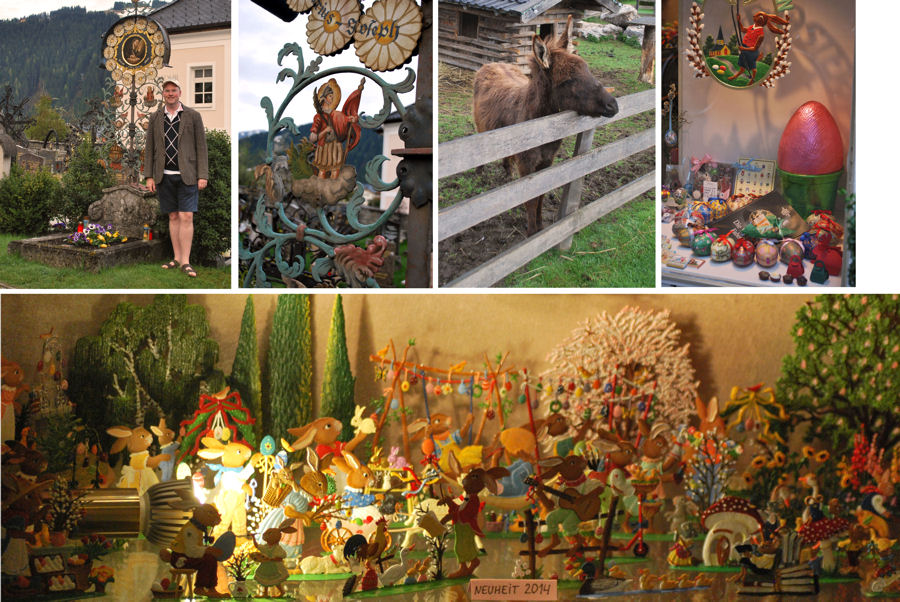 I stayed in the ski resort of Wagrain and was amazed to discover that it was where Josef "Stille Nacht" Mohr lived and is buried.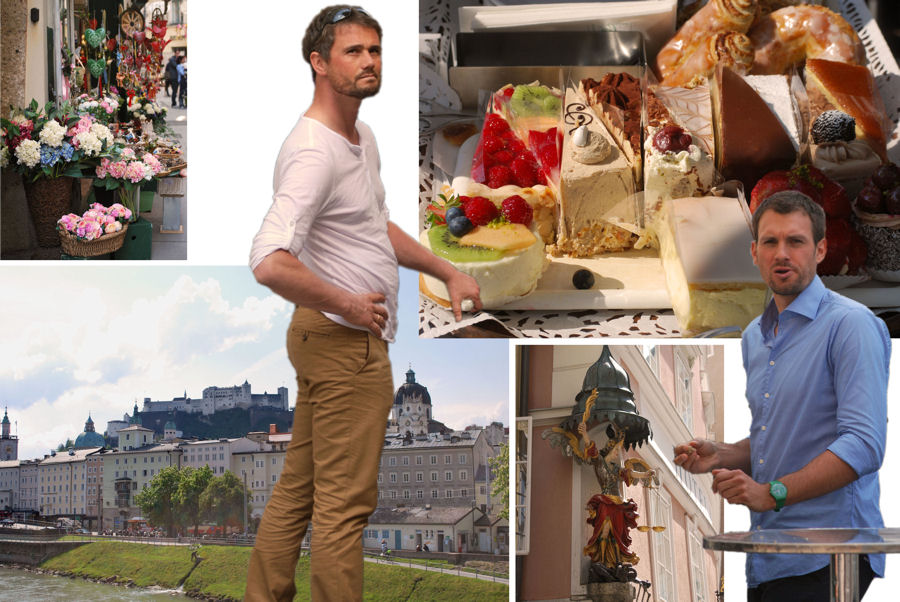 The girls in my group said that Austrian men were "hot". I can't really see it. I couldn't really see it in 2008 either.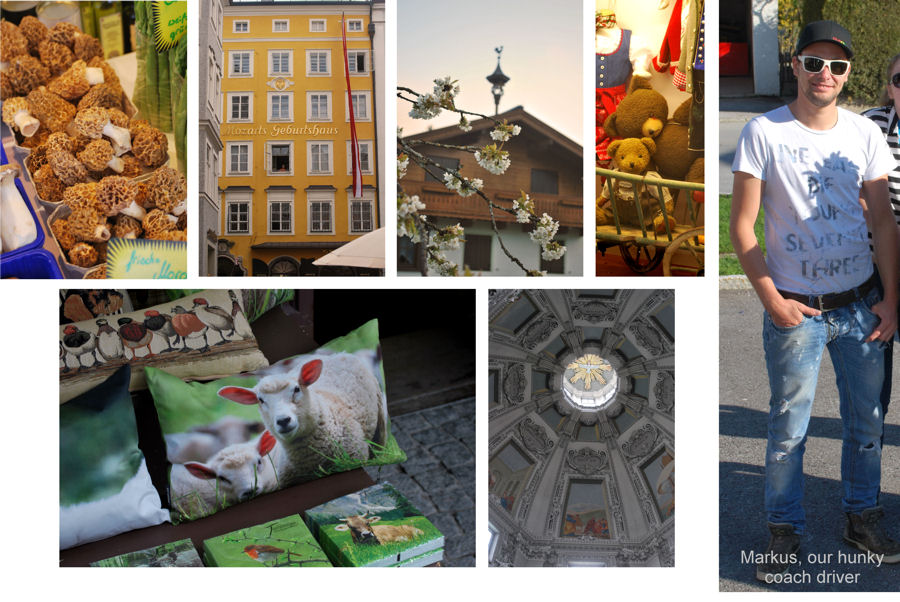 Above: morels in the market, Mozart's house, and other favourite views in Salzburg.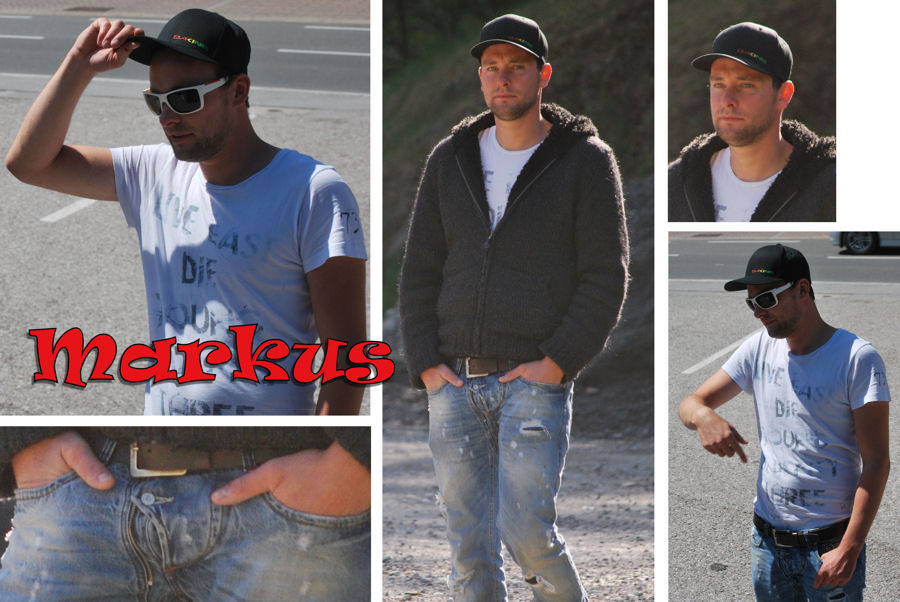 Our coach driver was something special and his zip/button jeans were endlessly fascinating.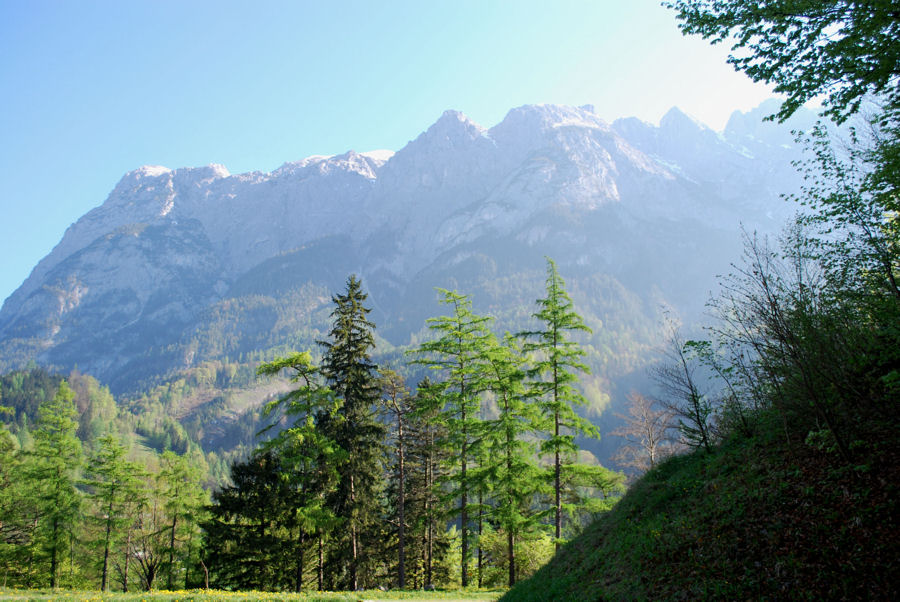 The view from Hohenwerfen Castle car park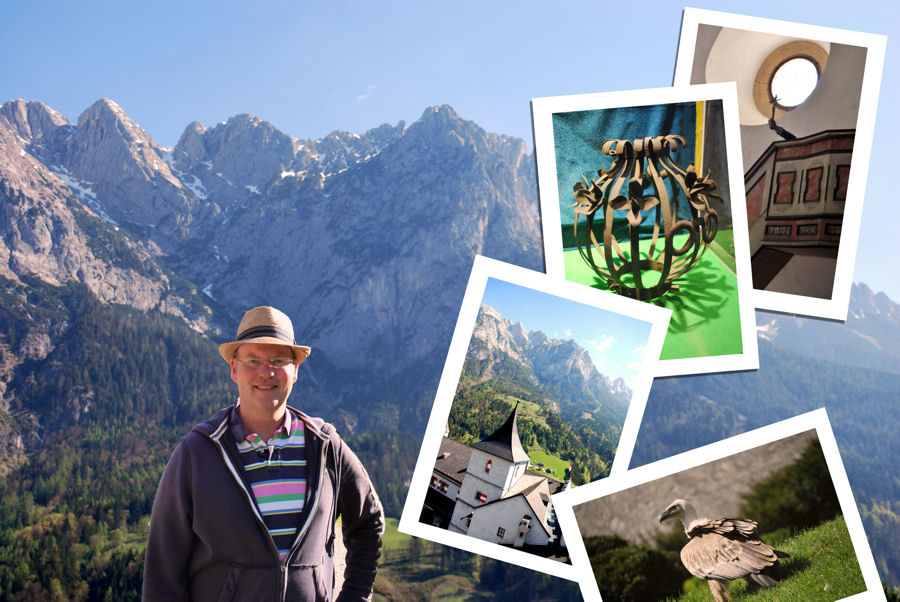 Hohenwerfen, where we saw a birds of prey show and lots of medieval goodies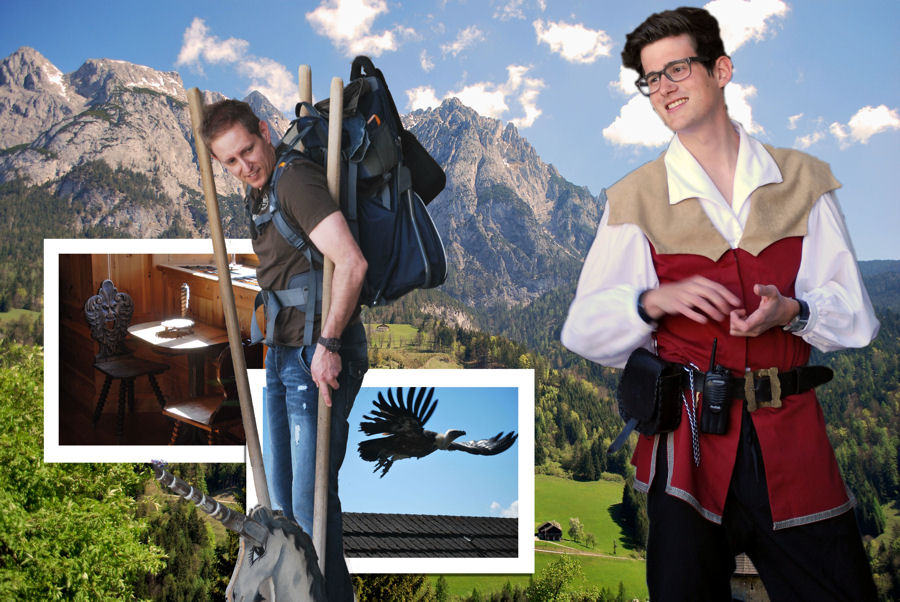 Hohenwerfen, with its tour guide and dad on stilts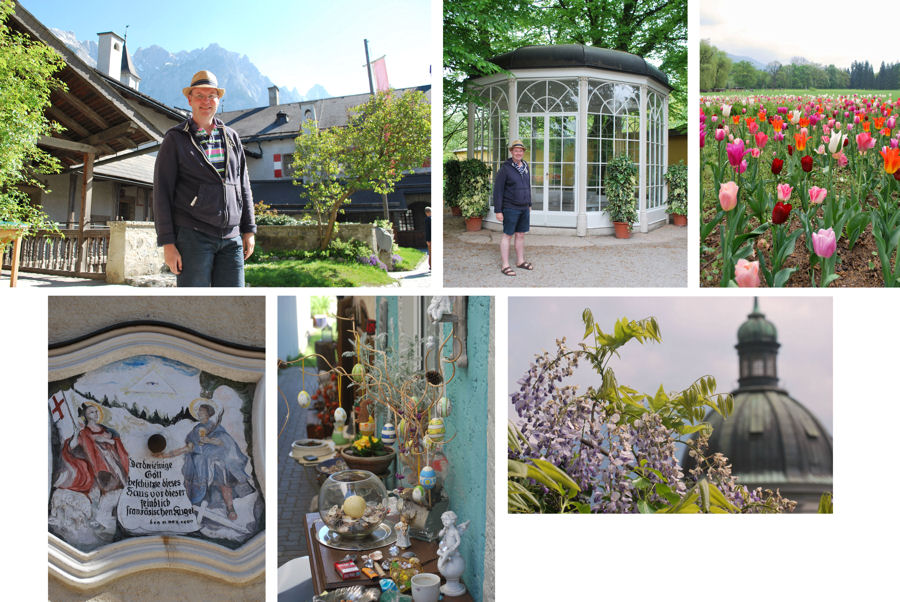 I took the group to Oberndorf, home of Stille Nacht, and on The Sound of Music tour.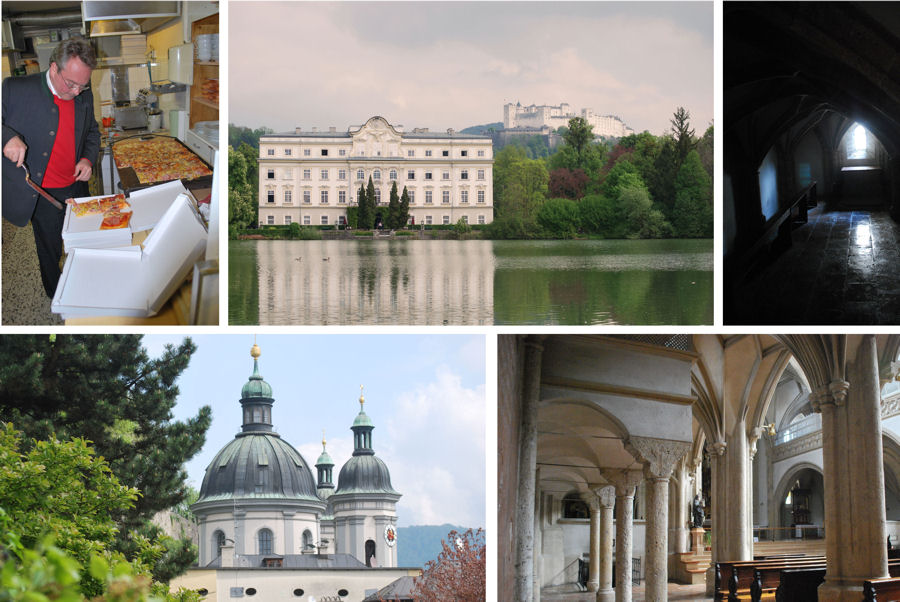 Above, a drunken, xenophobic priest served us pizza. I finally got to see inside Nonnberg Abbey.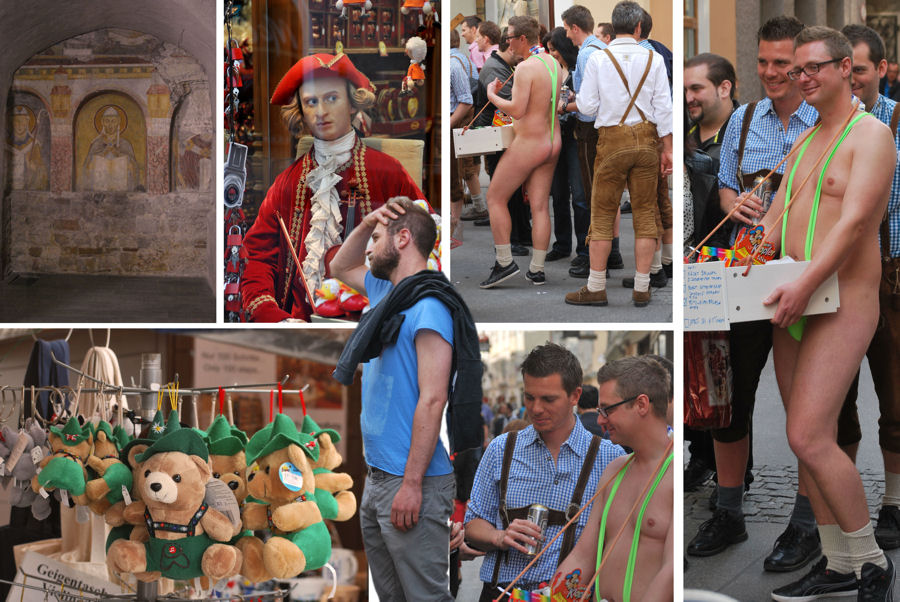 The mankini man was offering various services for different prices. Stag do?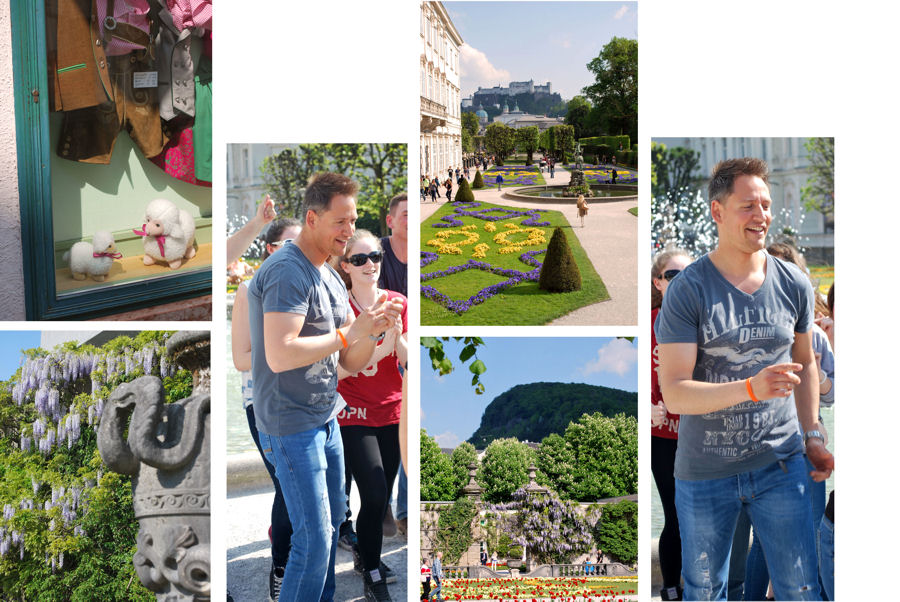 Our group joined in a flash-mob singing "Happy" with this cuite man in Mirabell Gardens. Click HERE to see other spring 2014 photos.