We have come to Love Italy and were pleased to share part of our summer holiday in Liguria with Rus. Click HERE to see his visit to England, HERE to see Tuscany 2012, and HERE to see Piemonte 2012. If cute Italian men are your thing, click HERE.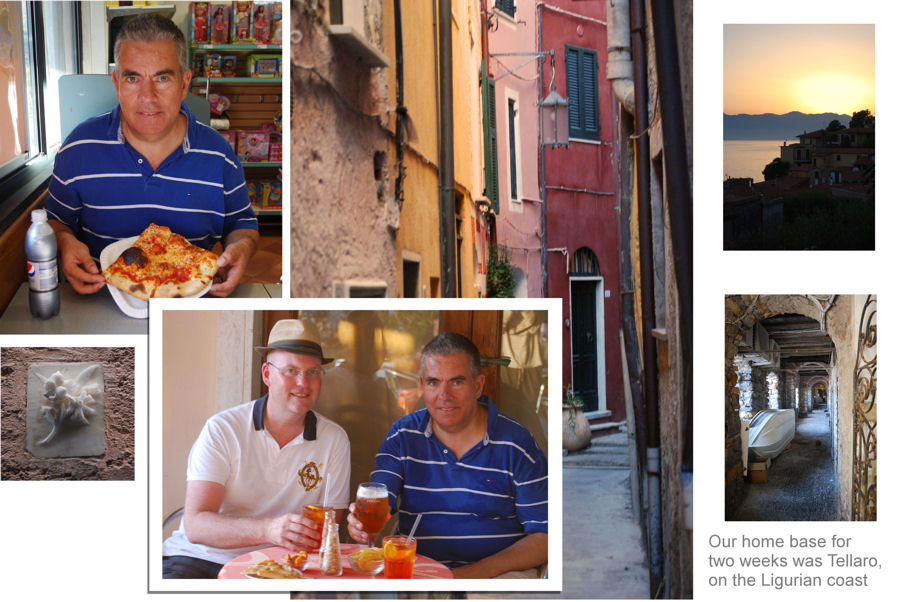 After a delicious wood-fire pizza meal on the motorway, we drove along the coast from Nice to our residence for the week, the lovely seaside town of Tellaro, in La Spezia. Aperol Spritz at sunset became a memorable treat, frequently repeated.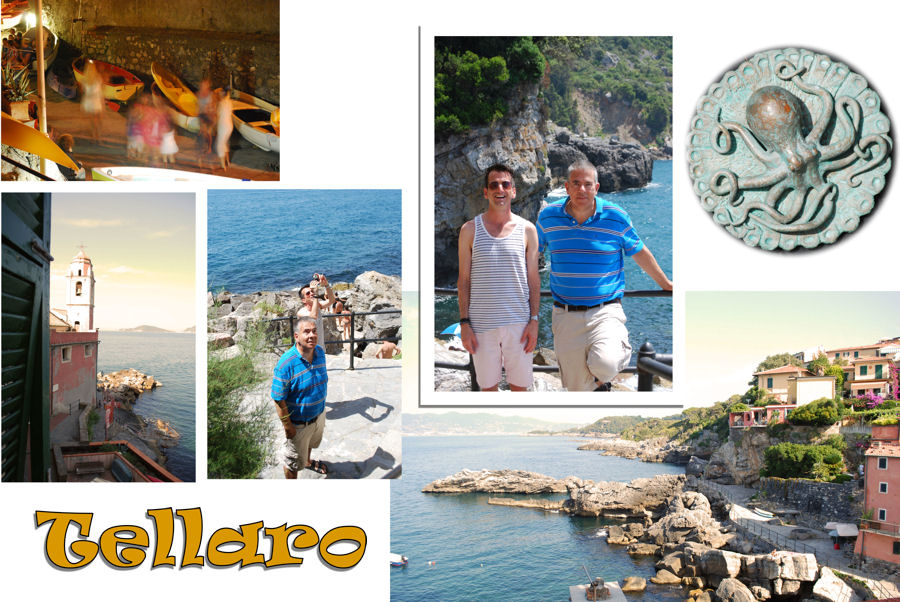 There was a mother and daughter disco in the harbour on the night of our arrival. The view above was taken from our living room window.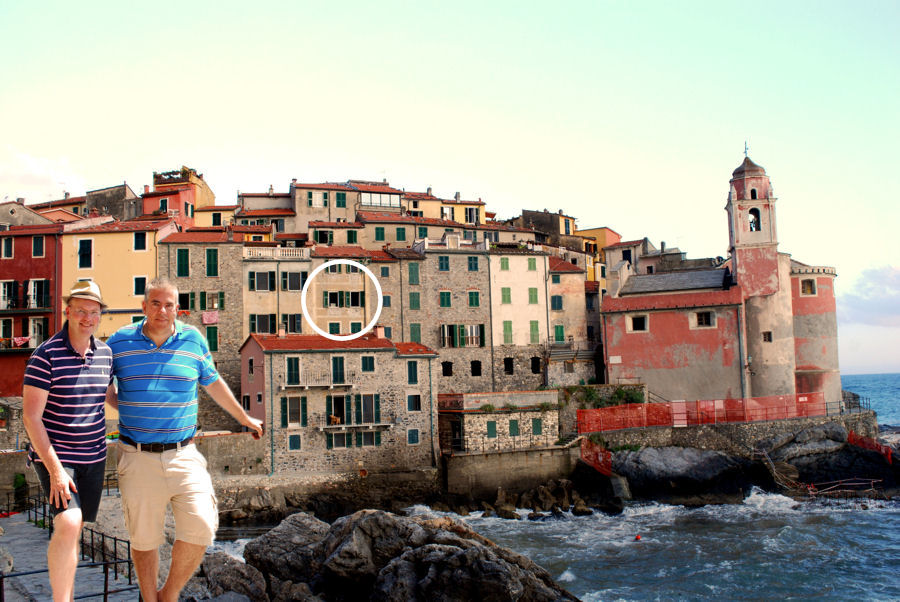 Our apartment in Tellaro is circled in this photo.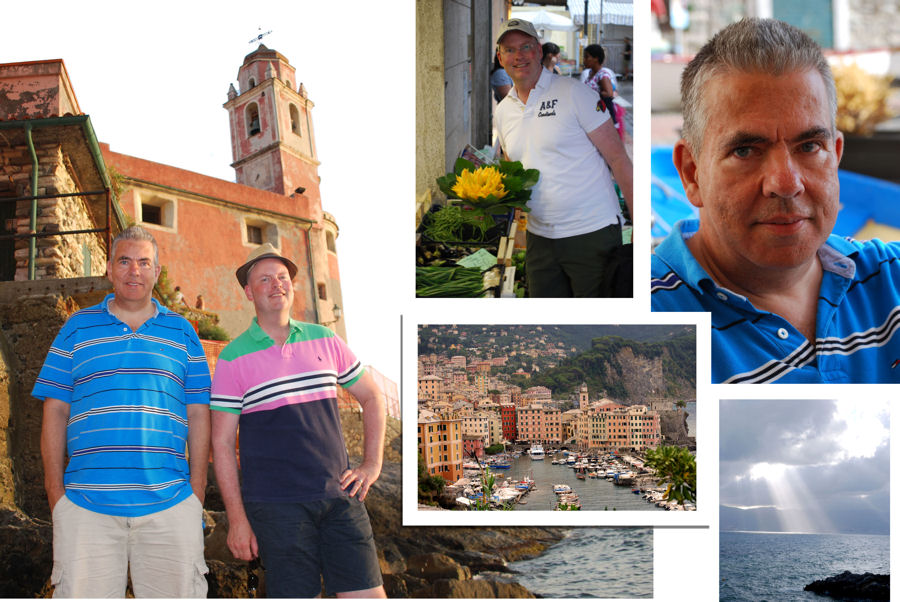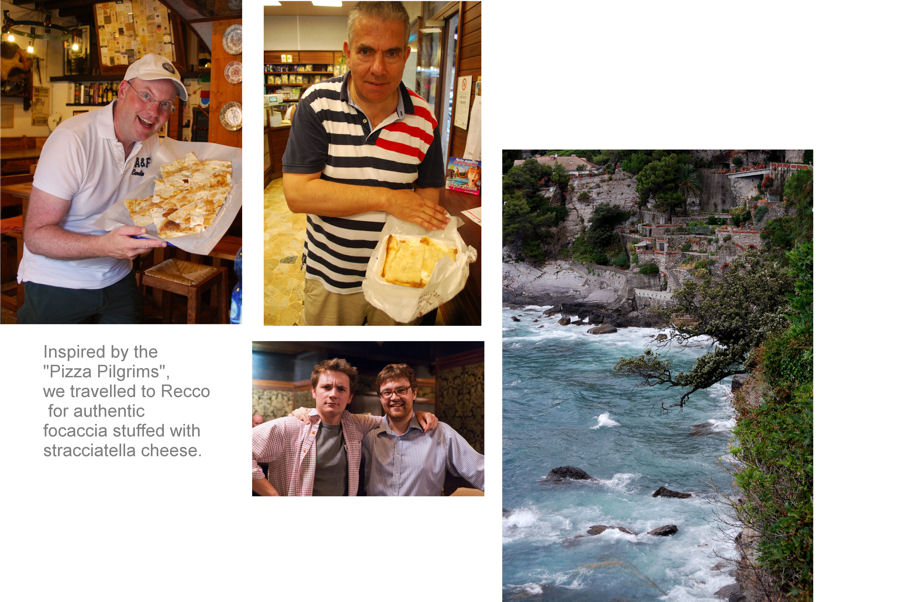 Click HERE to read about the Pizza Pilgrims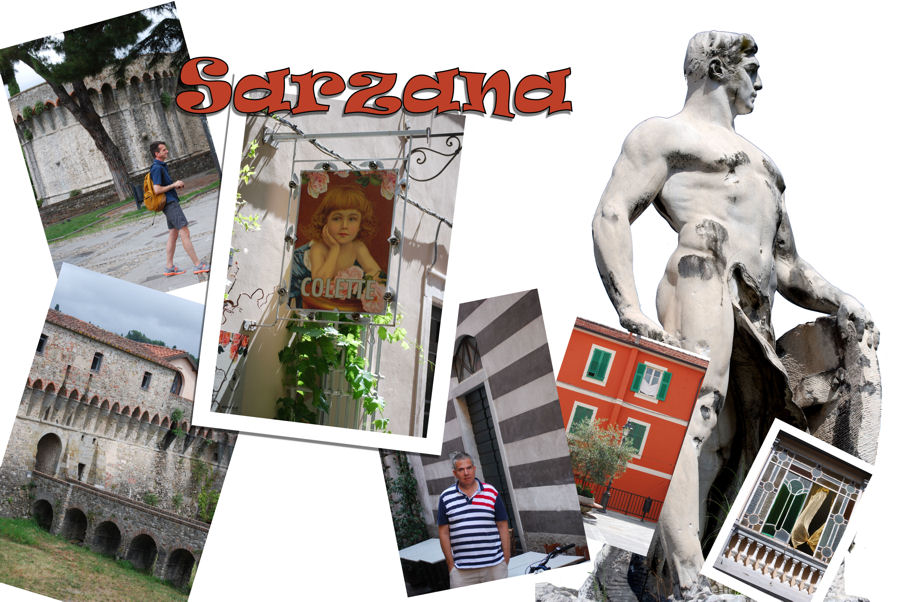 Sarzana was a nearby town we returned to again and again. Full of art, shops, and restaurants, it suited all of our tastes.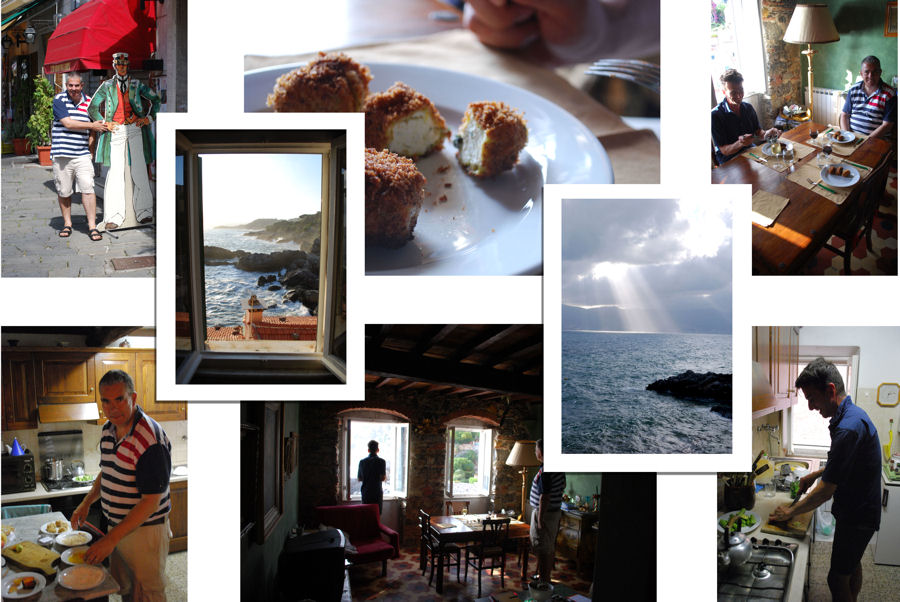 We all enjoyed preparing and eating meals in our Tellaro apartment. Above, we made stuffed zucchini flowers.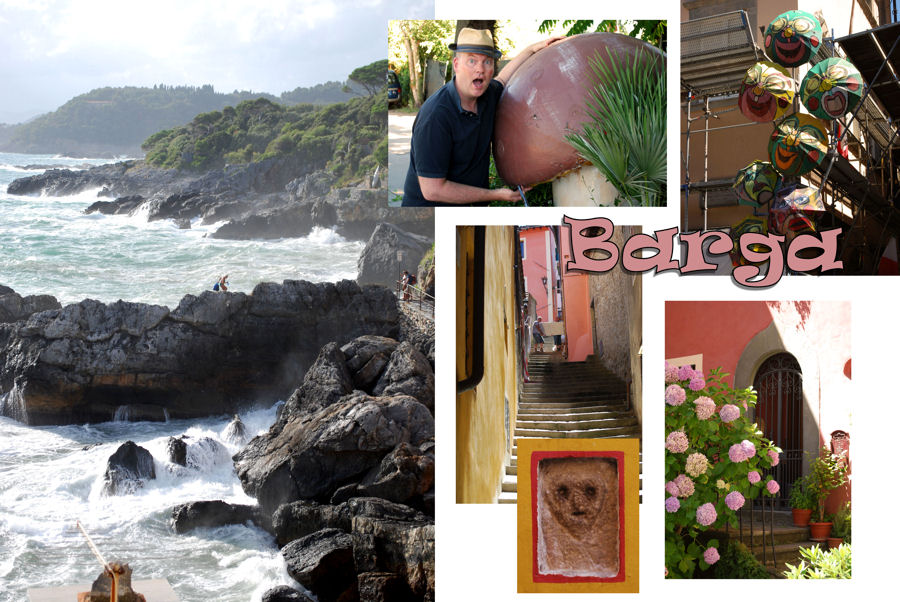 When the sea was rough in Tellaro, it was time to head for the mountains, where we had lunch at the wonderful L'Altana in Barga, last seen in 2011..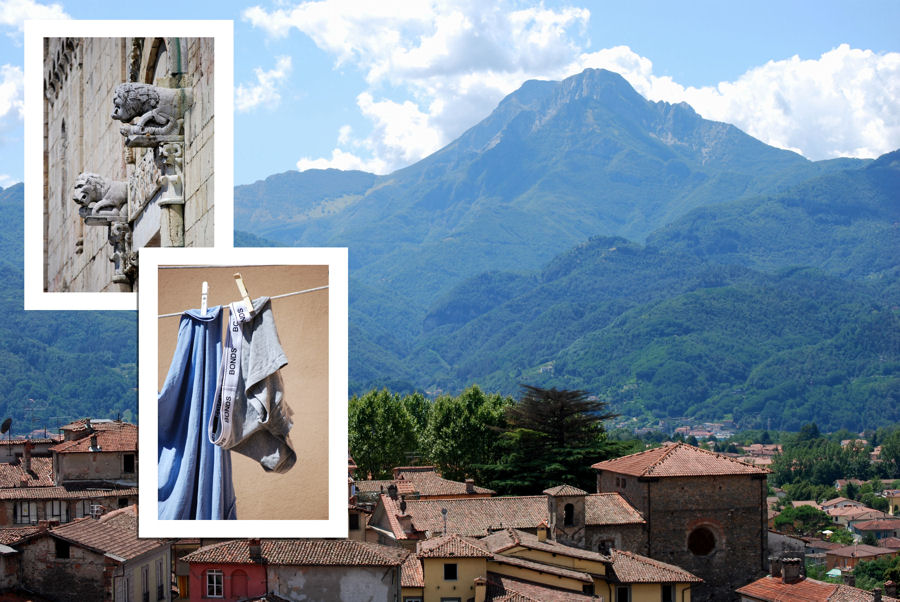 The lovely view from Barga's cathedral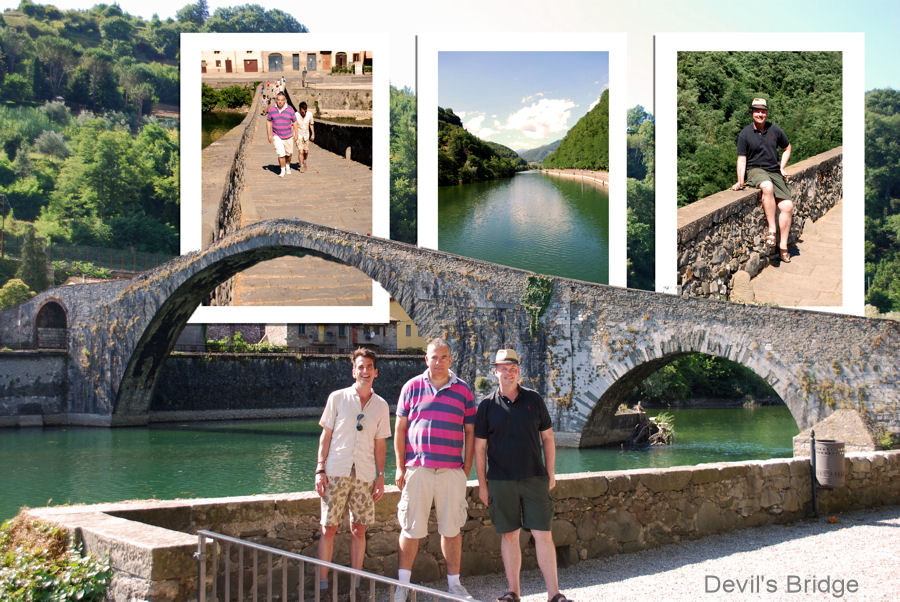 We also made a stop at Devil's Bridge, along the road that was so familiar to us from our previous trip to this area.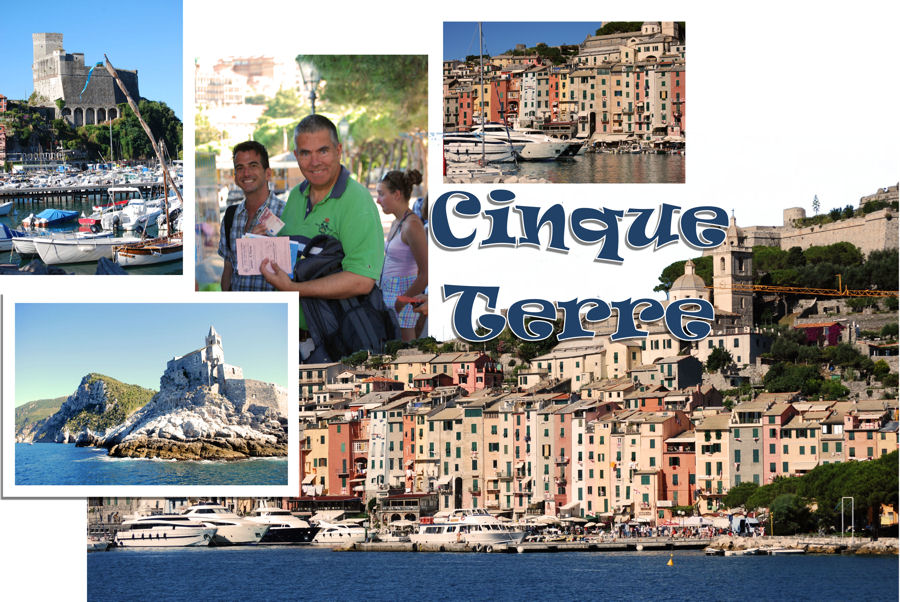 The boat ride to Cinque Terre and seeing the colourful towns from the sea was amazing.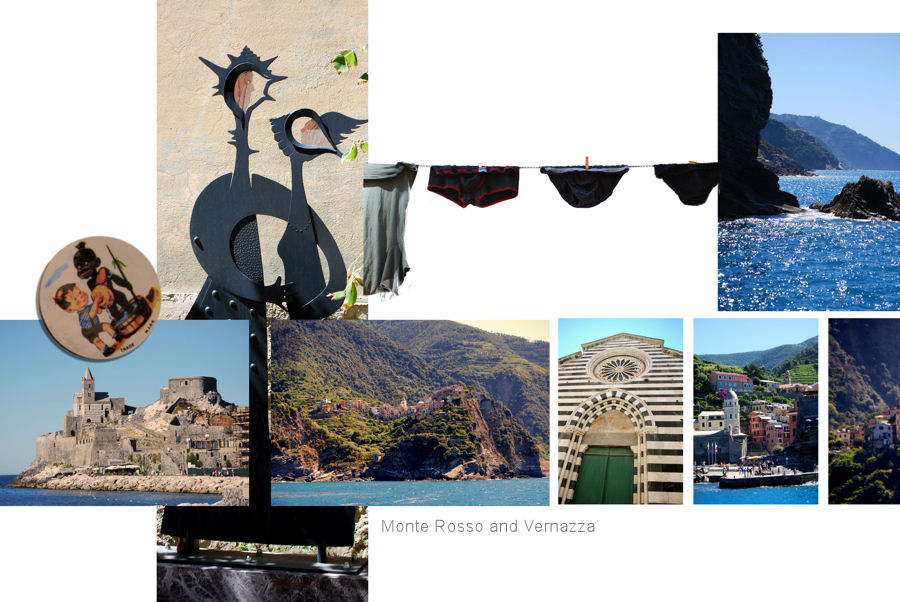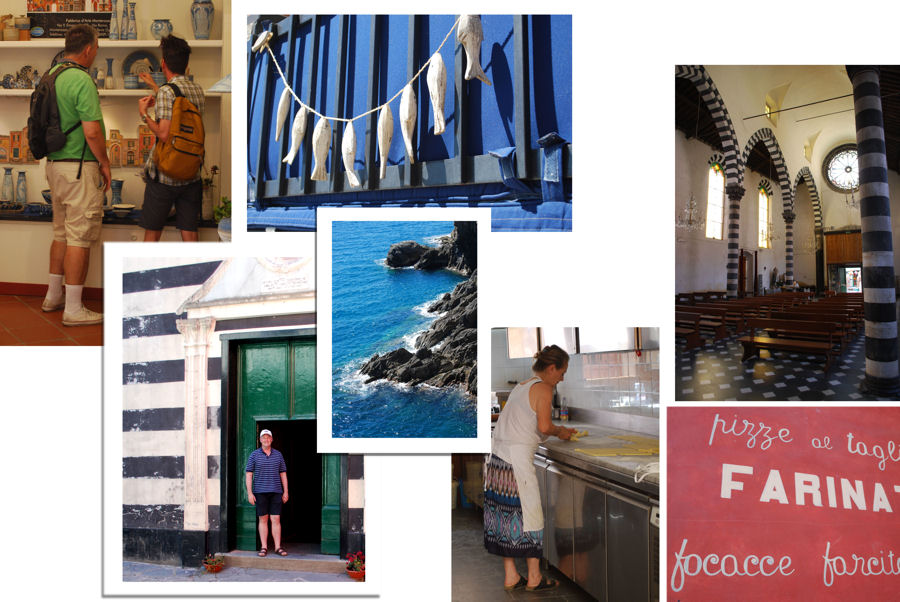 I think the ceramic pots in Monterosso might be the "souvenir that got away" from both Rus and me.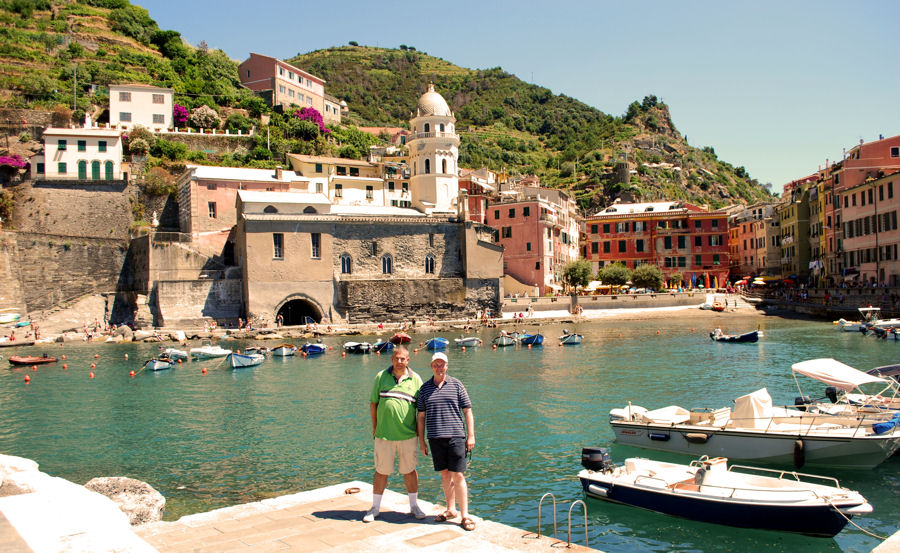 Vernazza, where we had lunch.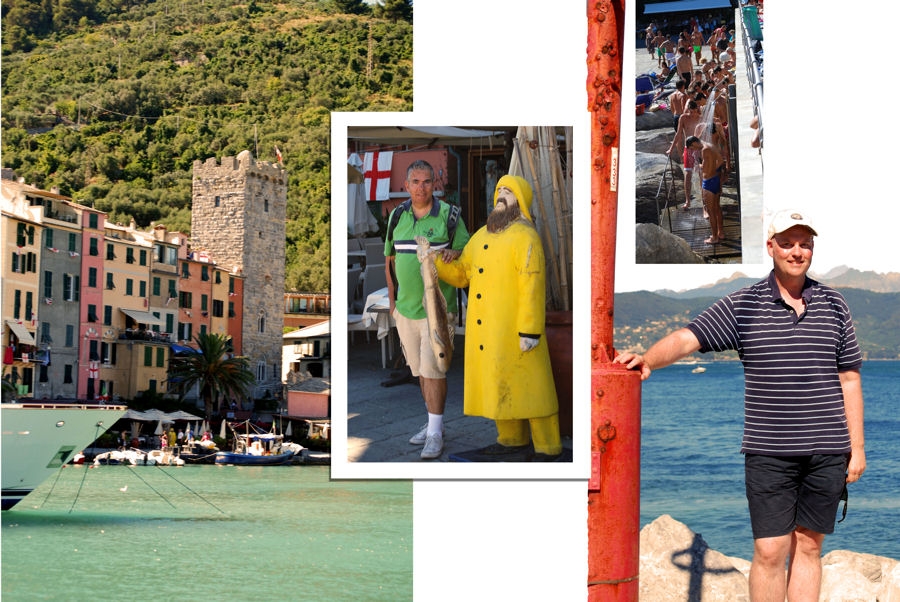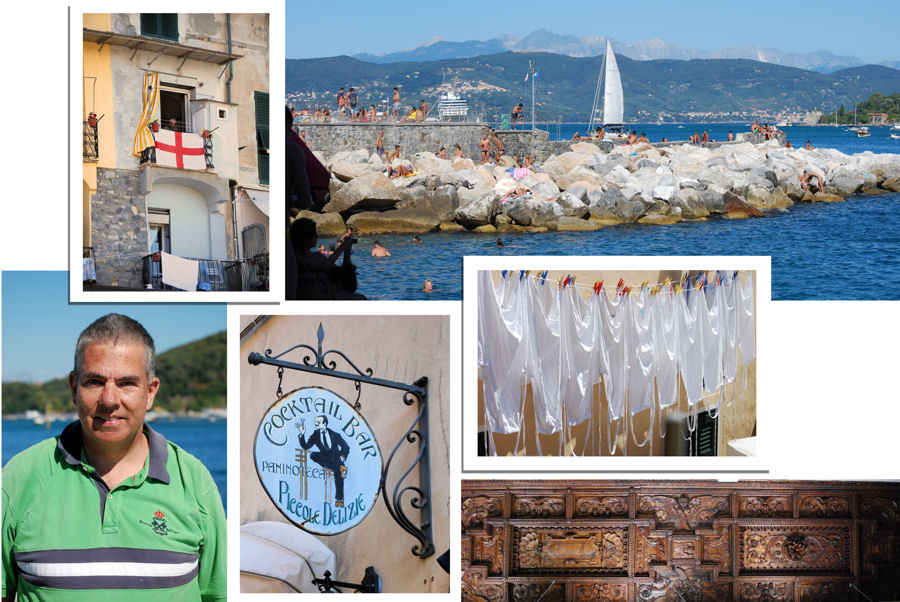 It turns out that all those England flags we saw were actually the flag of St George, patron saint of the area..

Back to Sarzana, where we visited the cathedral and La Pasticceria Gemmi.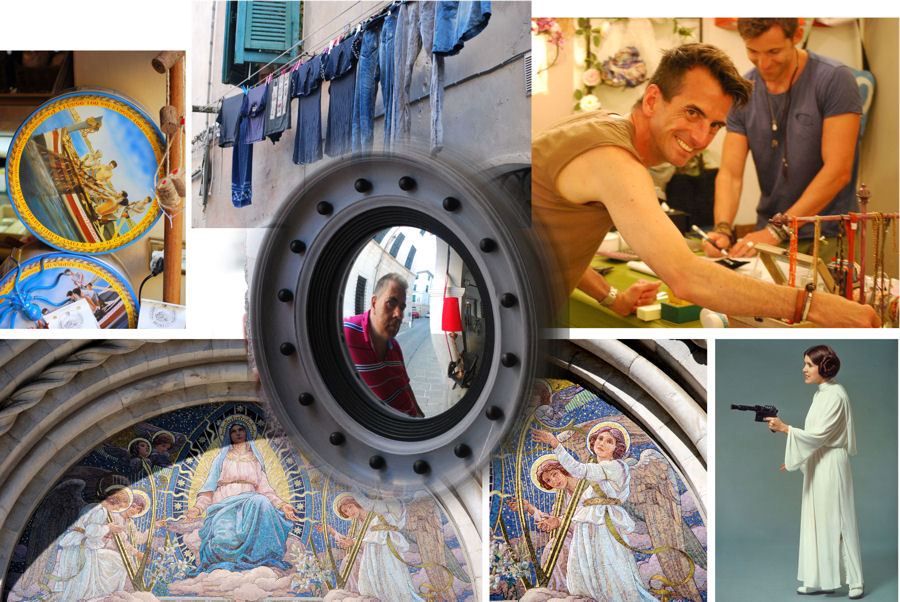 Rus stocked up on bath products at Collette while we noticed the similarity in Sarzana's angel to Princess Leia.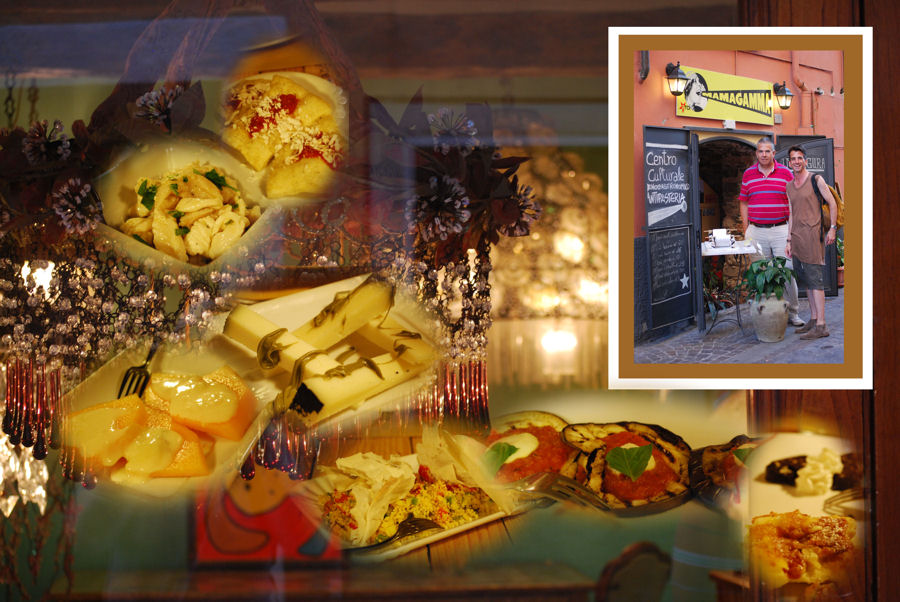 One of our most memorable meals was in Mamagamma, where we had 15 appetizers before the main course.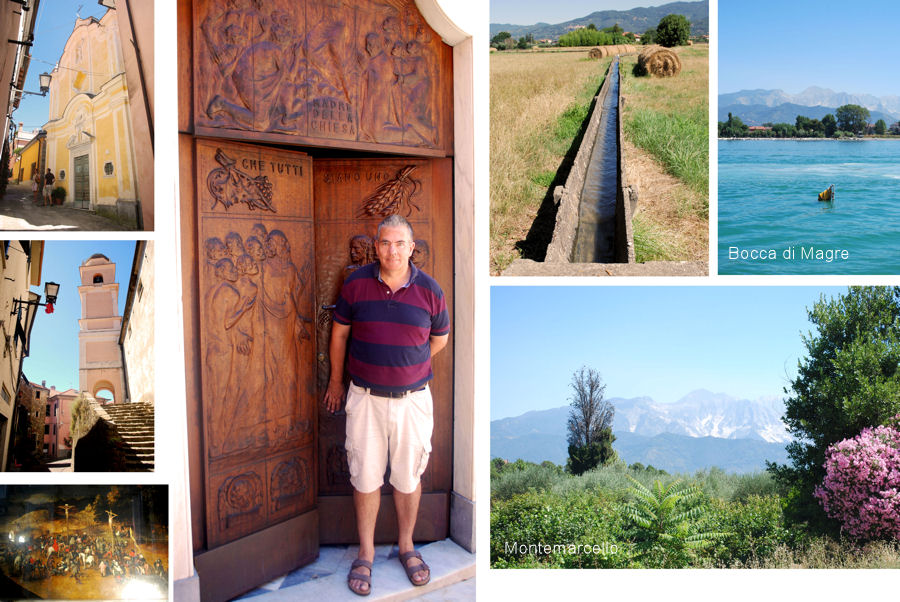 We tried to visit ancient Roman Luni, but it was closed because of earthquake investigations, so we went to other mountain towns instead.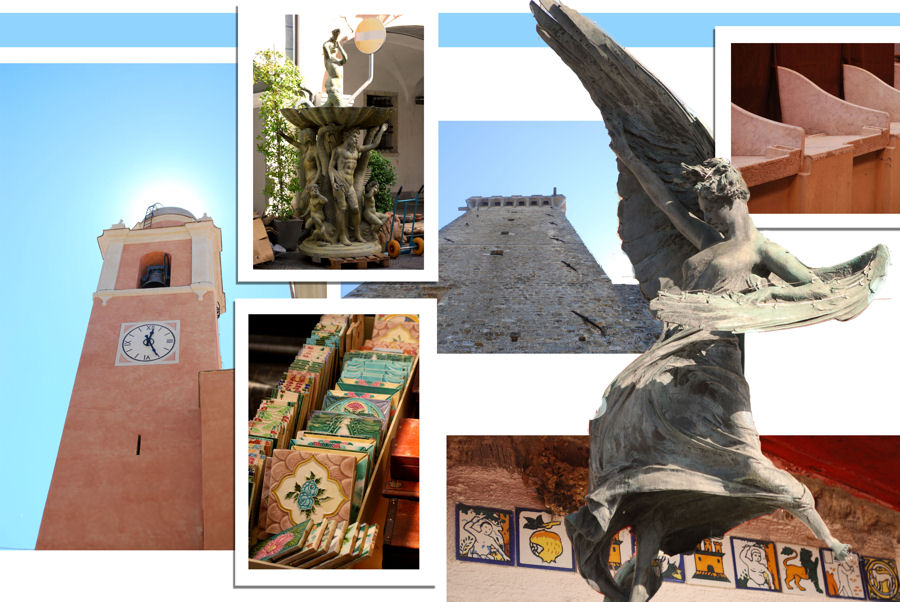 Back to Sarzana for the antiques fair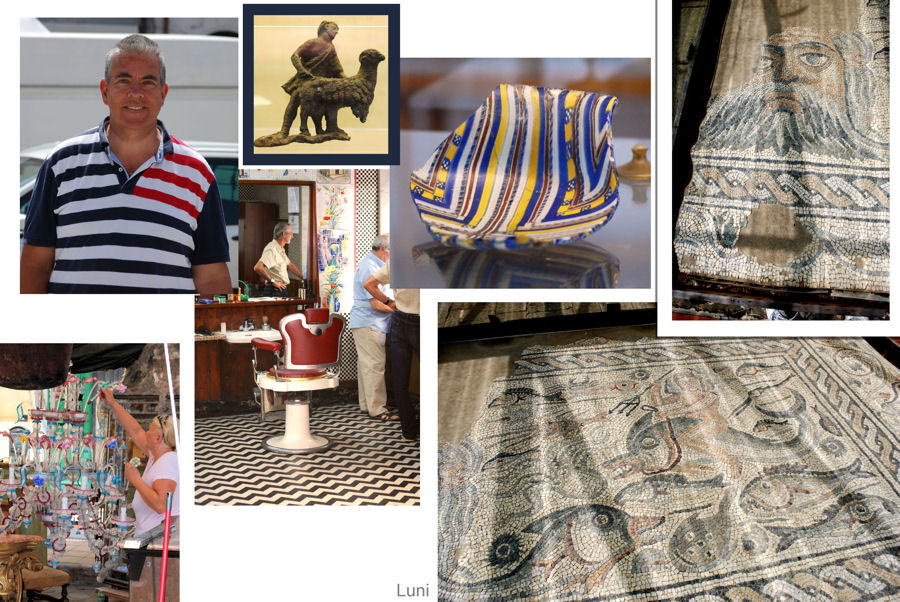 Luni was open the next day and we admired its mosaics and ancient pottery and sculpture.

Normally, I take lots of photos of cute men on our trip. Above are just three of the hundreds we saw. If you'd like to see the rest of the collection, take a deep breath and click HERE.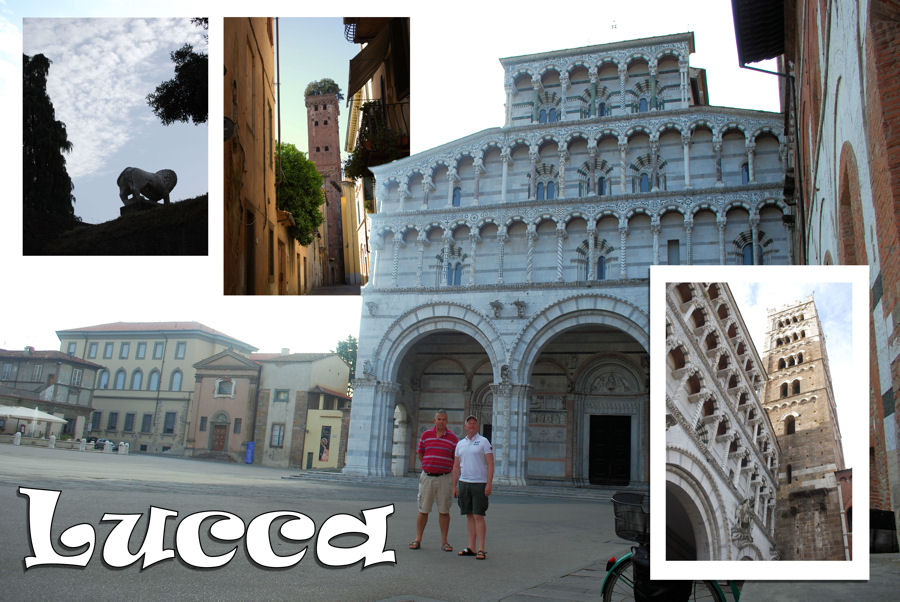 We drove Rus to Florence's airport with many names and stopped by Lucca on our way back. It was so early that we had the piazzas to ourselves.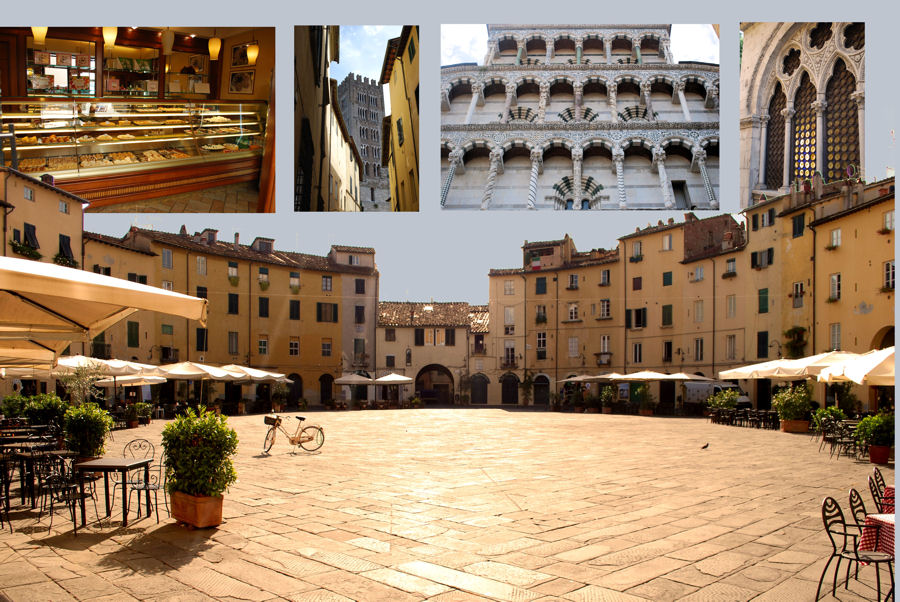 Lucca is quite a labyrinth, but just as we were leaving the city, we stumbled upon a bakery selling the delicious panfortini that we remembered so well from 2011.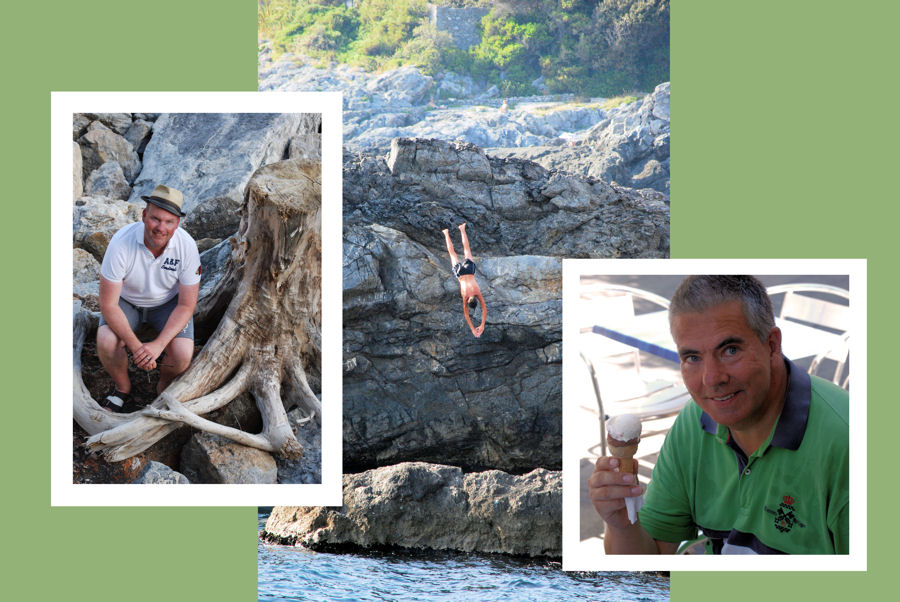 Simple pleasures back in Tellaro: watching boys diving off the rocks and eating gelato in the piazetta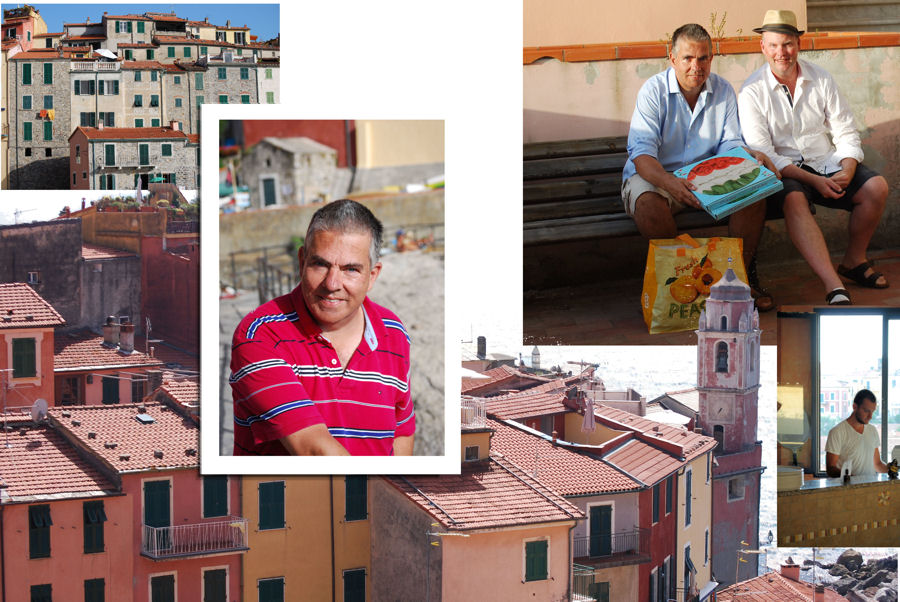 One of our favourite meals was eating take-away pizza by the sea at sunset with a bottle of Chianti. Even the locals were impressed.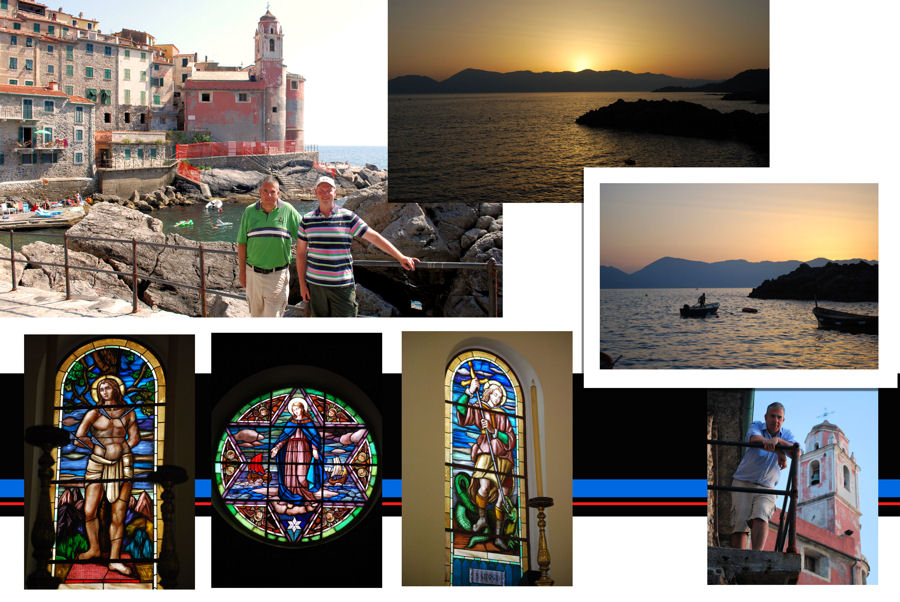 We found Saint Sebastian in lots of places, including the more modern of the two churches in Tellaro.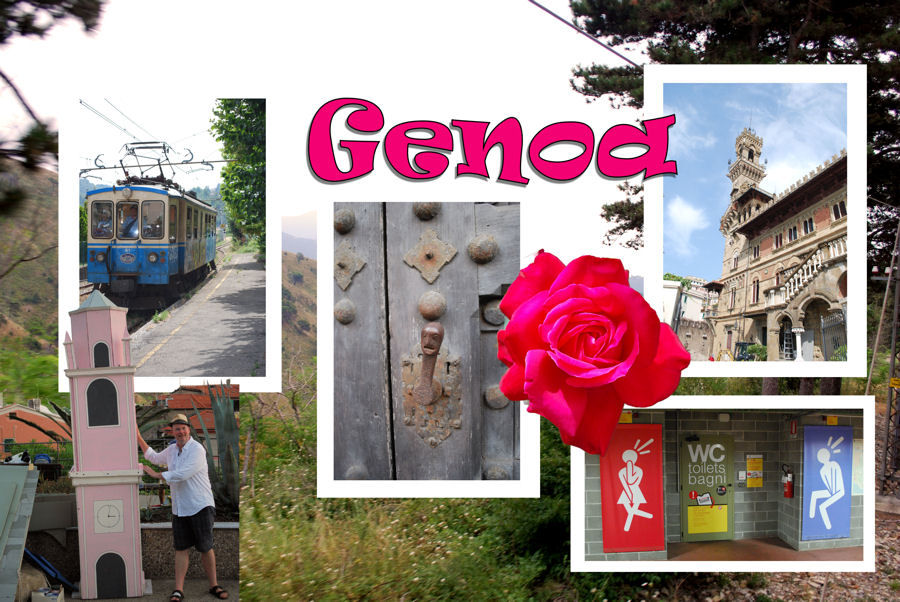 A day trip to Genoa is pretty much obligatory, but we spent too much time on the antique train into the mountains.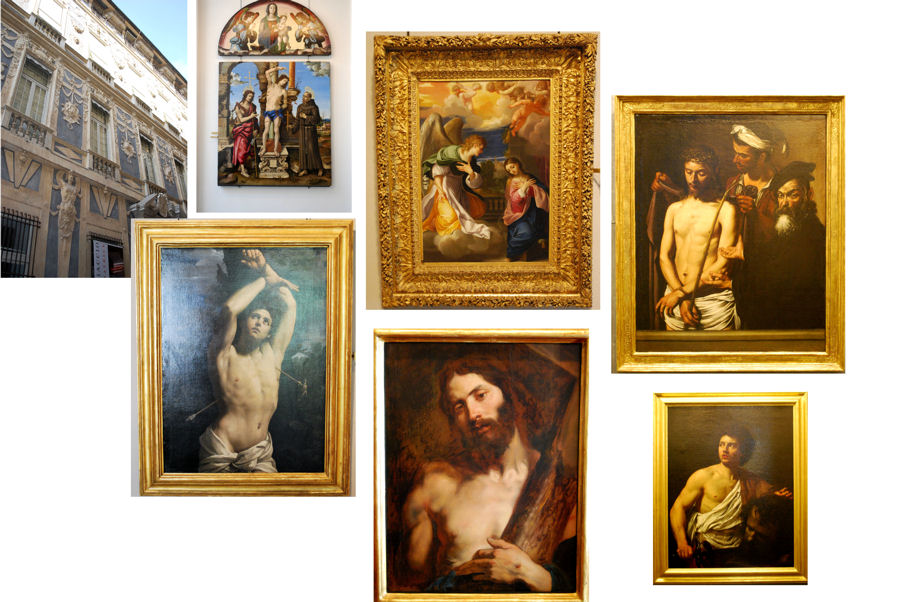 Art in Genoa's Palazzi Rosso and Bianco was amazing, including work by Van Dyck and a Saint Sebastian we saw in England in 2008.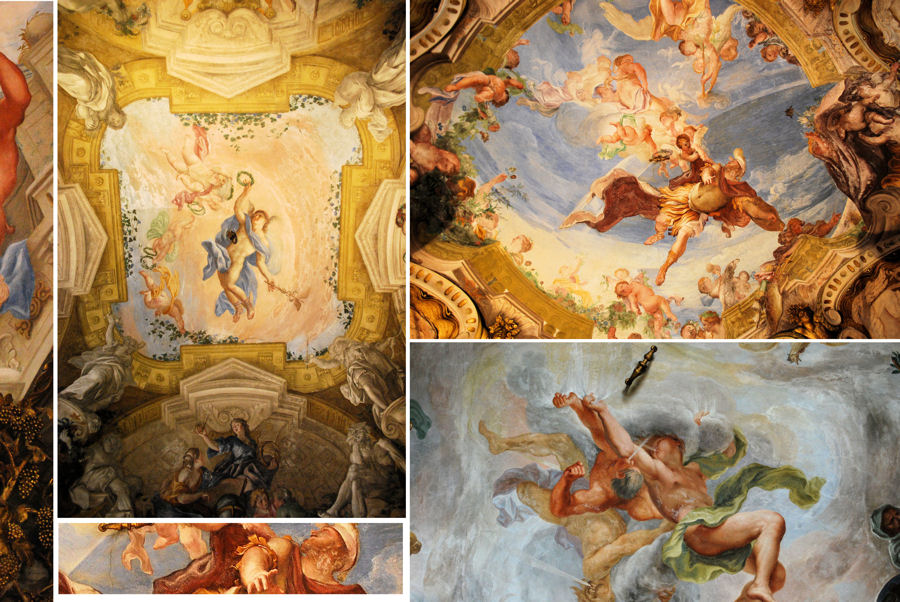 Ceiling artwork in the Palazzo Bianco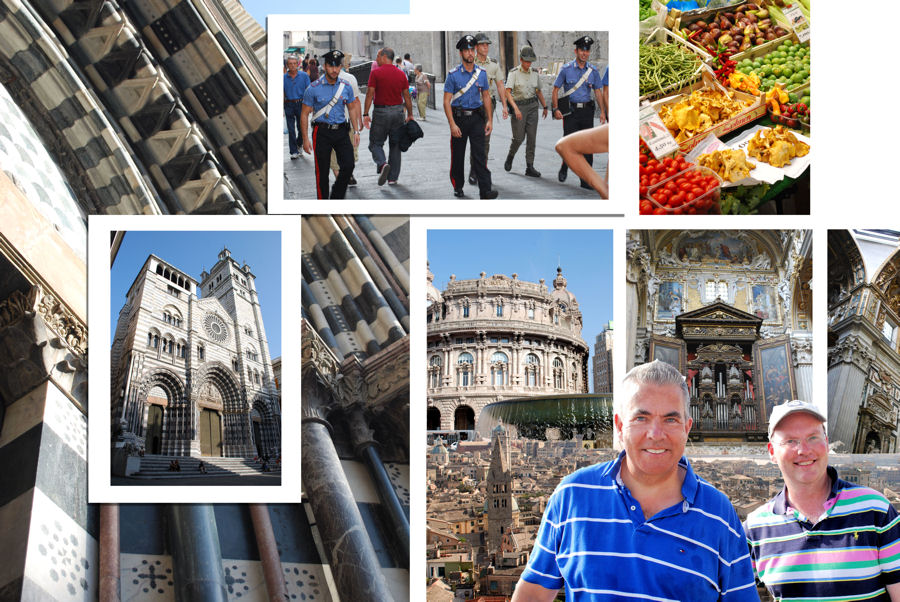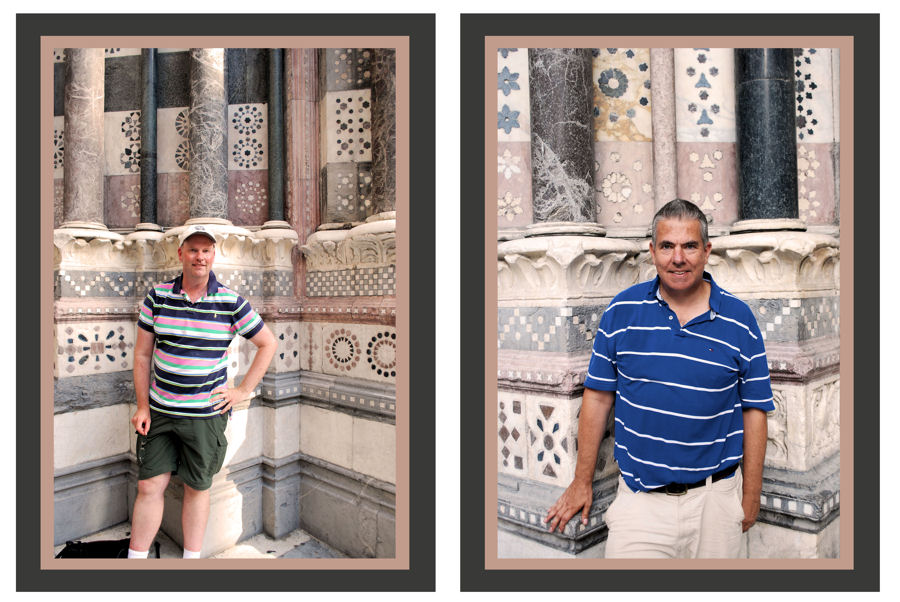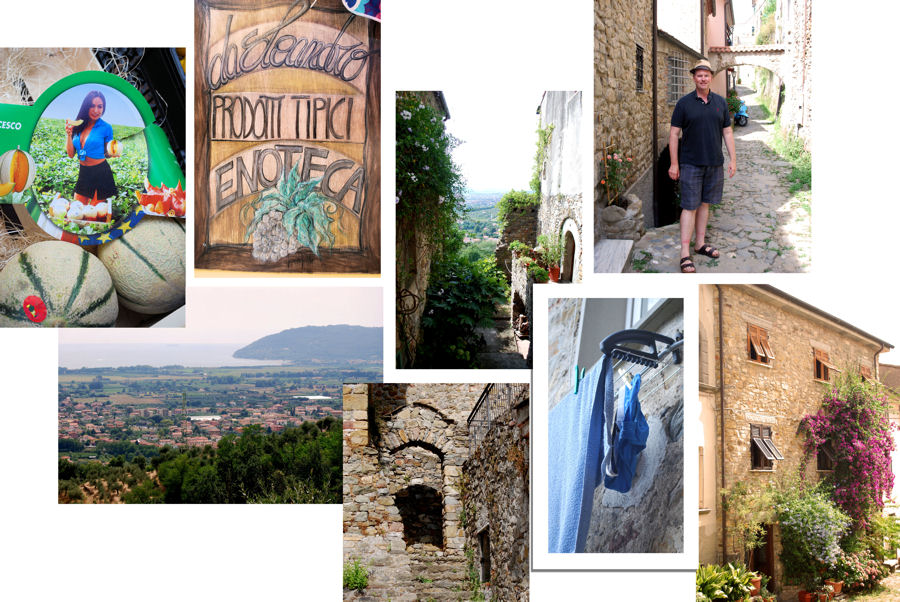 Back "home" for more exploration of hill towns, including Nicola and Ameglia.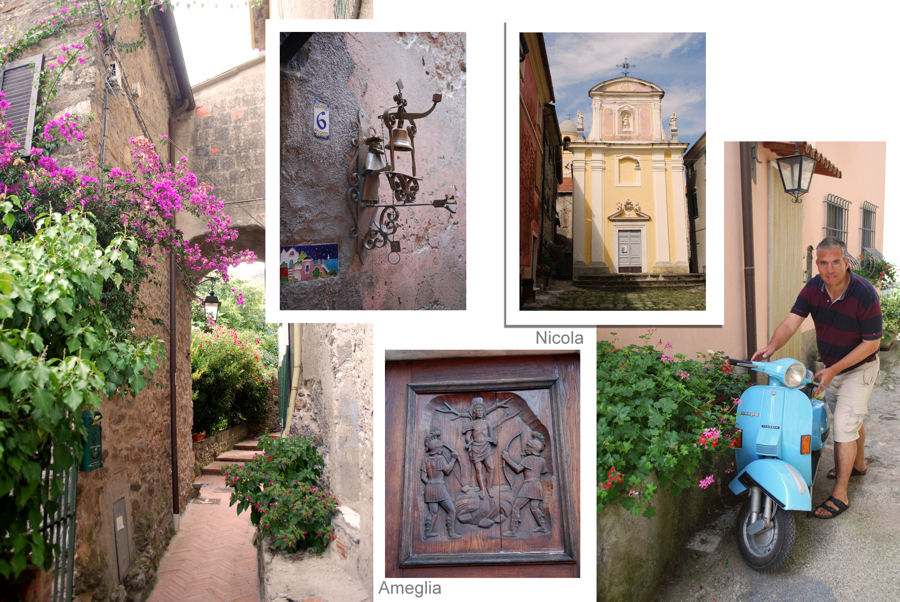 Another Saint Sebasitan, a doorbell I really wanted to ring, and Nick with a Vespa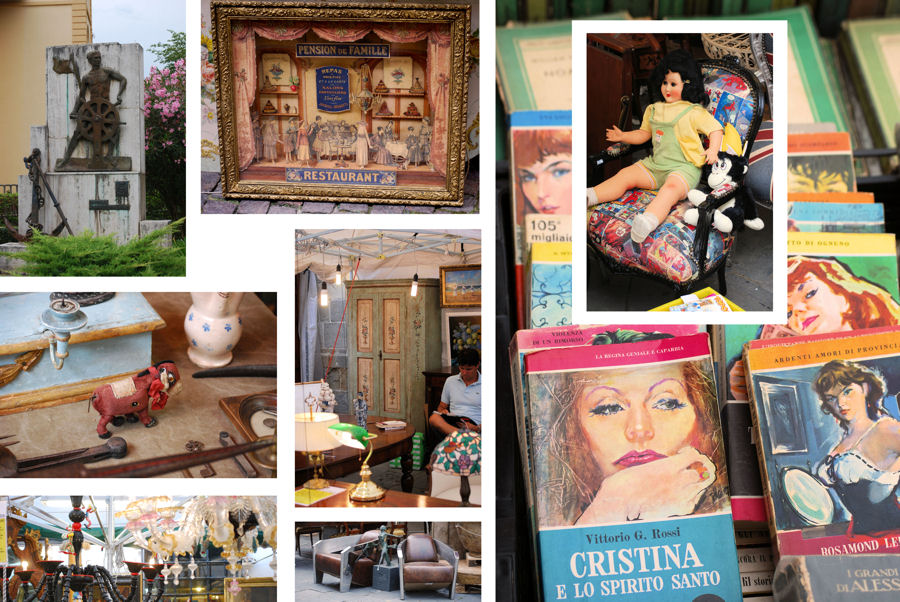 Goodies from Sarzana's antiques market. The French restaurant collage is the item I might have bought, but I also loved the art deco chairs and the Murano-style chandeliers. We planned to attend a four-hand piano recital, but it was rained off.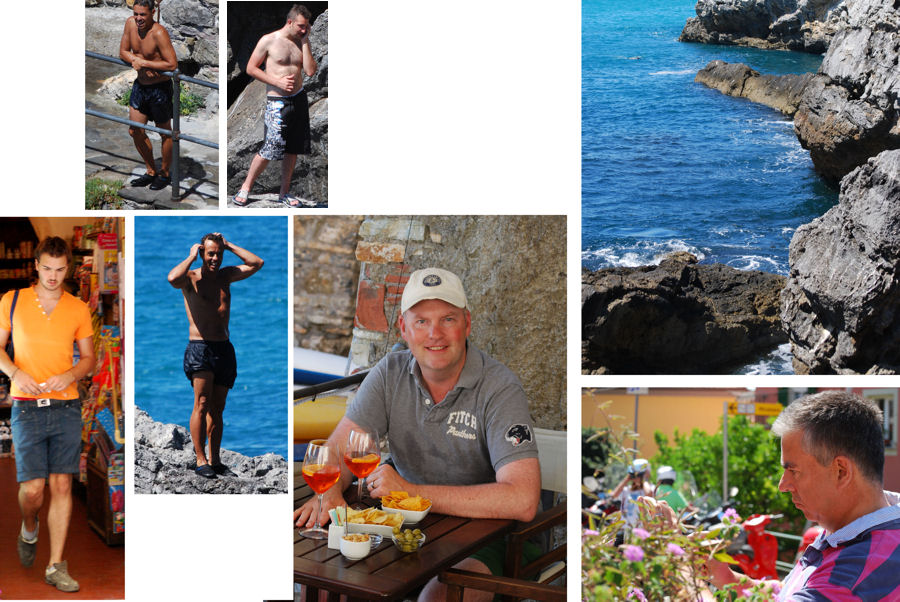 Some specimins who didn't make it onto our Cute Men of Italy page.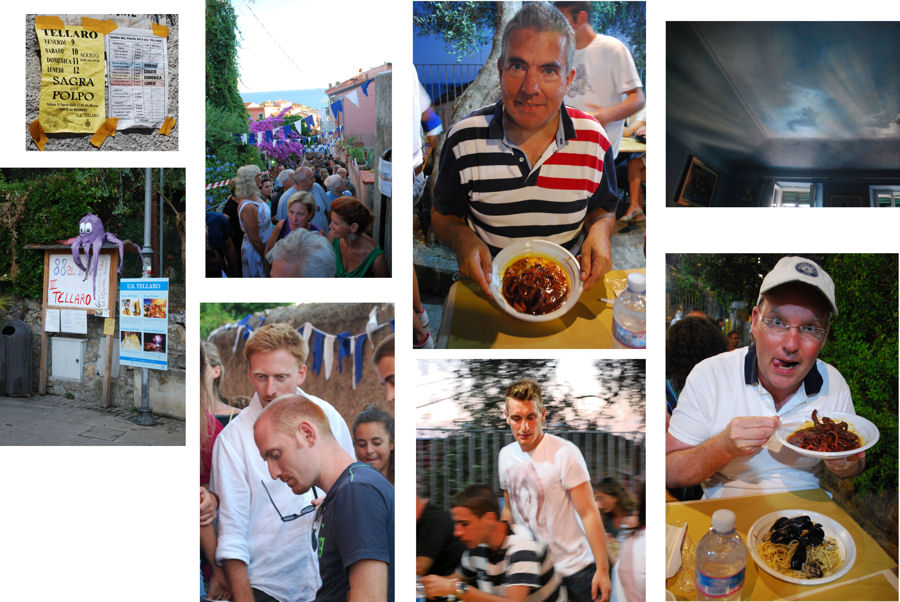 On our last night, we made like the locals, where we attended the Polpo Sagra (Octopus Festival), eating more seafood than I usually eat in a year. Legend has it that an octopus saved Tellaro from attack by ringing the church bell to warn the town. This is how they repay him. We were entertained by a pair of ginger Italians in the hour-long queue. Also shown is the ghostly dog that appeared in the paintwork of our bedroom ceiling when the light was right.