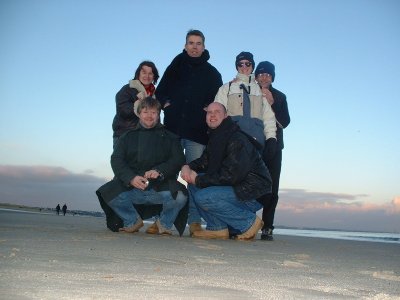 Our day out was splendid.

Each of us in our Christmas blacks, standing in the shadow of Corfe Castle )

This atmospheric shot of the castle confirms what digital cameras are capable of.

Our game of snooker was jinxed; the 8 ball got sunk on the first shot. Still, it was fun.
Andy takes tips from a pro.

What's really funny is that Phil had binoculars.

No lighting like sunset on the beach...

Nick with Julia

Natuist spotting

The sea at sunset



To see what Christmas was like last year at our house, click here.