We visited the colourful city of Barcelona on our fifteeth anniversary and enjoyed tapas, Gaudi, and modern art. Click HERE to see othere photos from autumn 2013, HERE to see last year's anniversary in Italy, HERE to see our wedding photos, and HERE to see our visit to Madrid.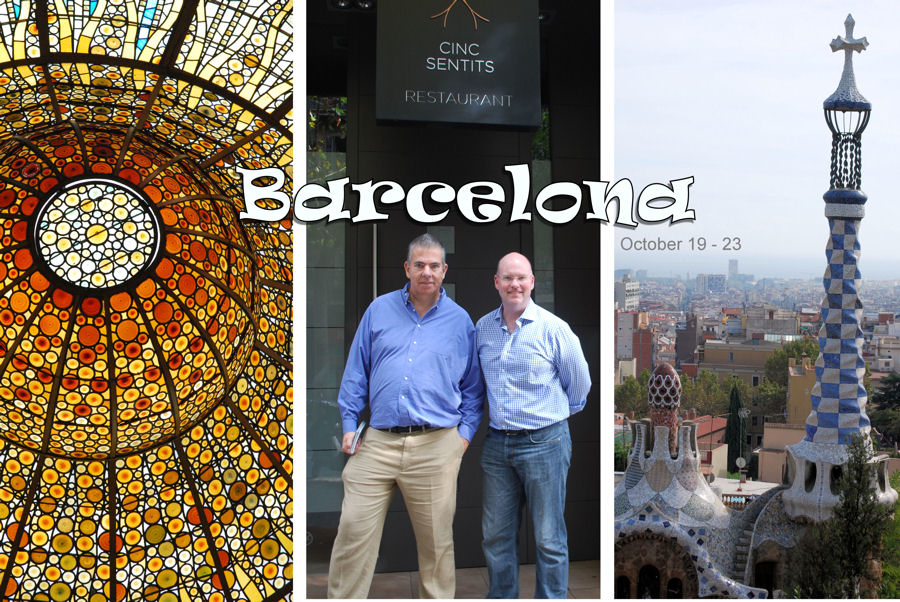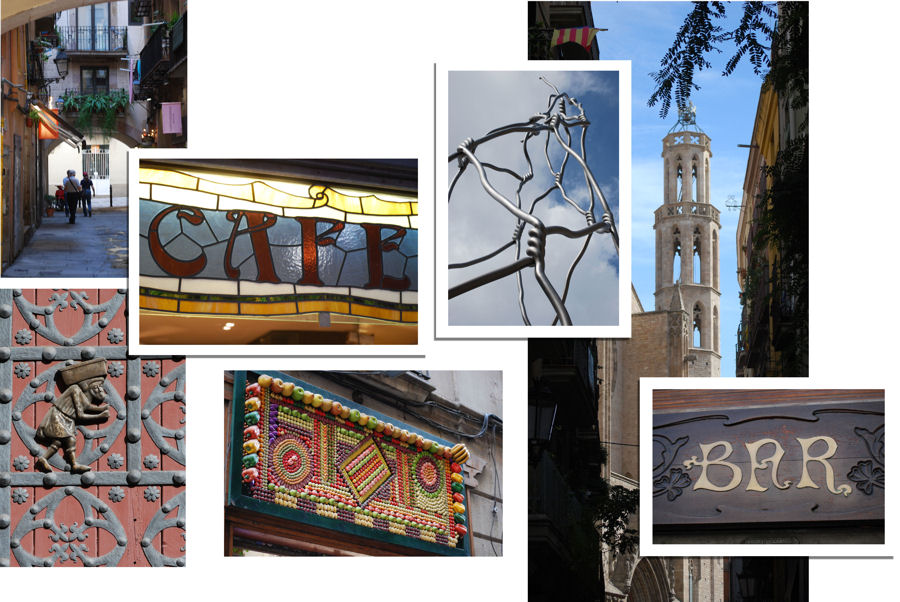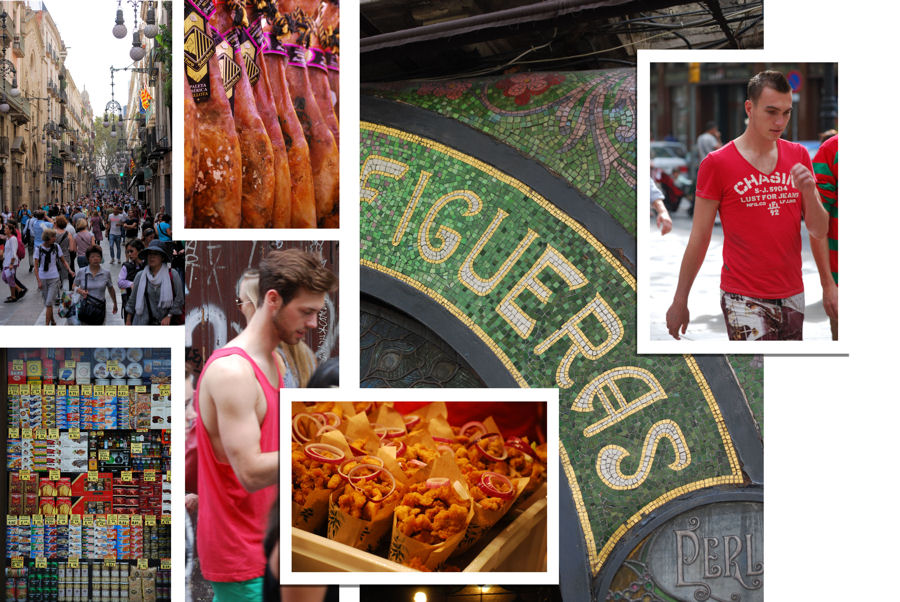 On our first day, we visited Las Ramblas and the huge food market.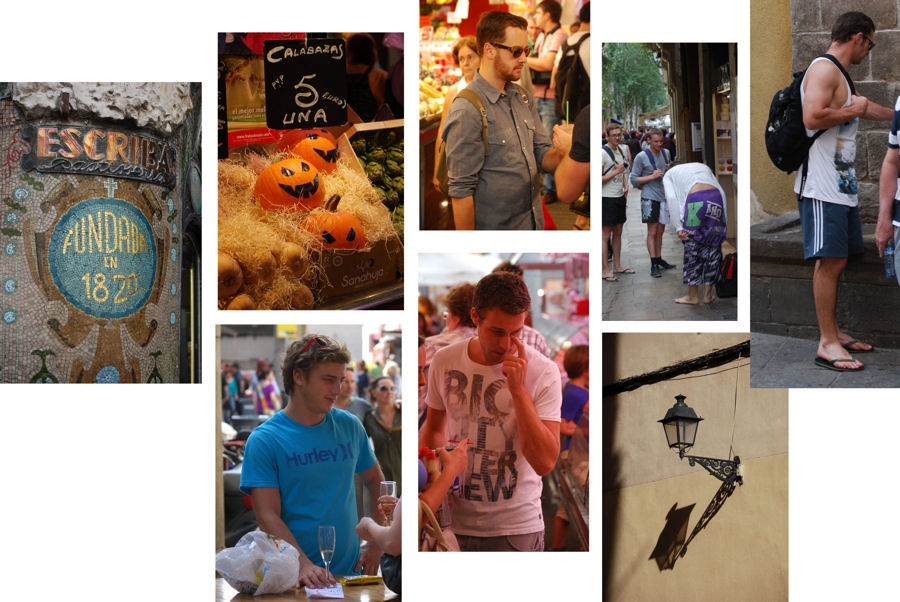 Halloween is one of my favourite holidays, even without men changing their shorts in public.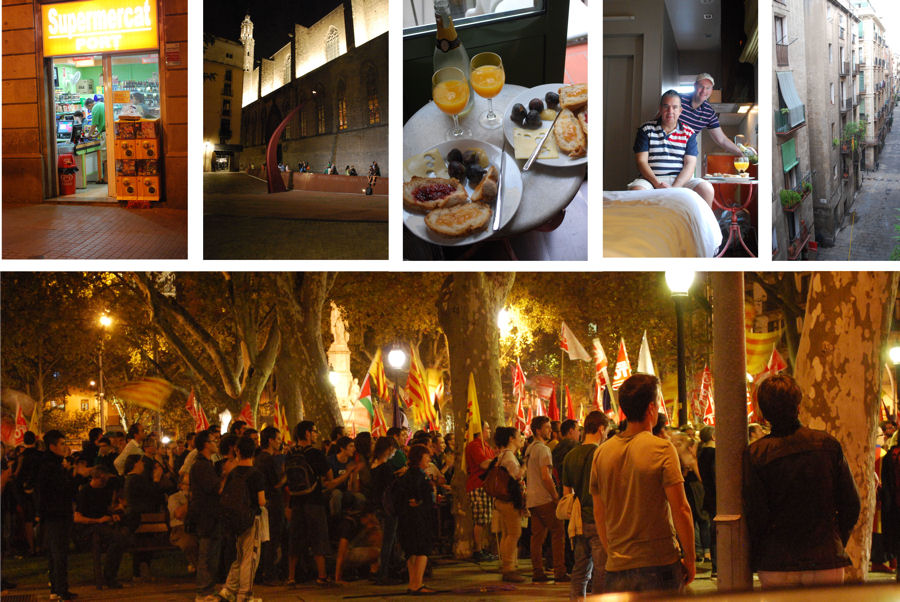 We stayed in the trendy Born area, near the "Fishermen's church". On the first night there was a demonstration for Catalan independence.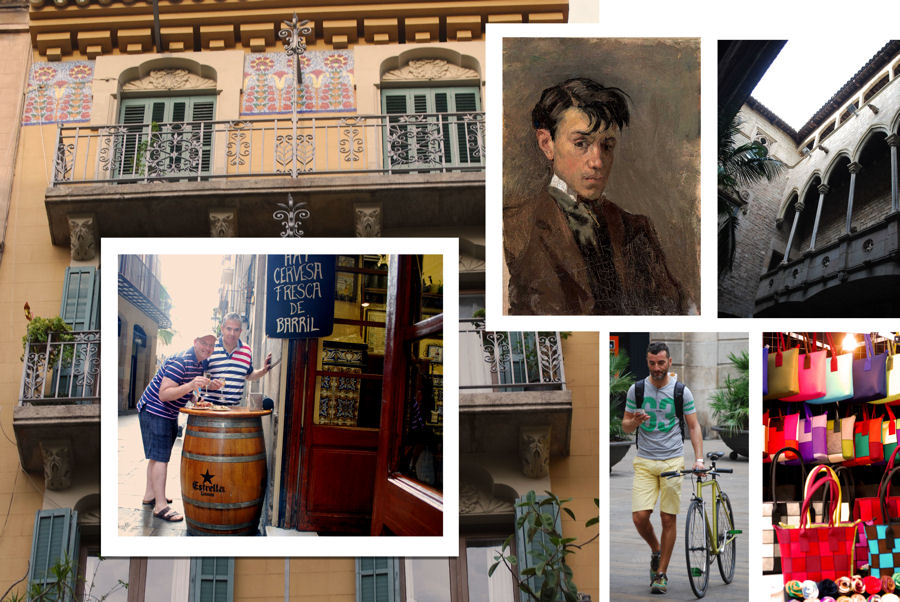 Our apartment was about two minutes from the Picasso museum and El Xampanyet tapas bar.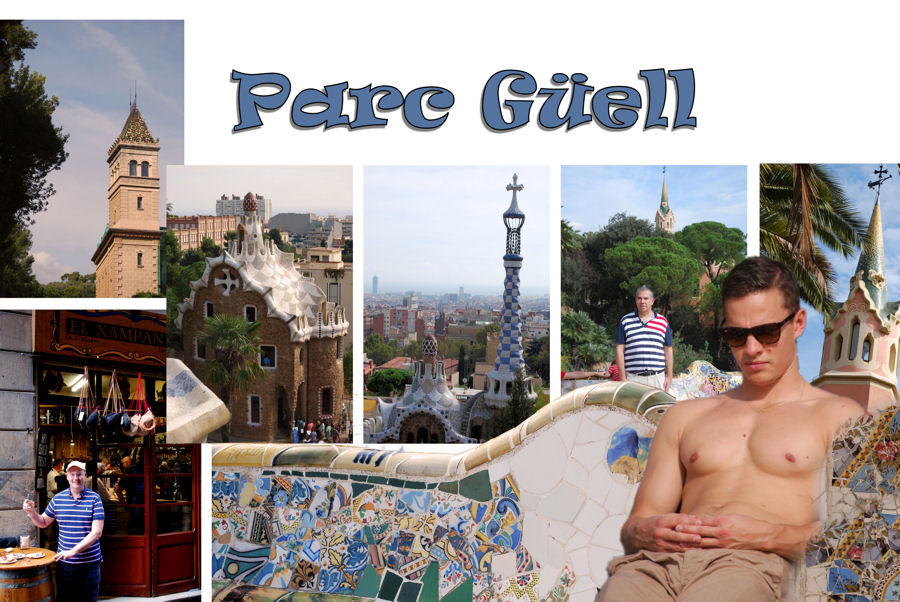 After tiring of seeing shirtless men in Italy in August, we were relieved to find only one relaxing in Parc Güell.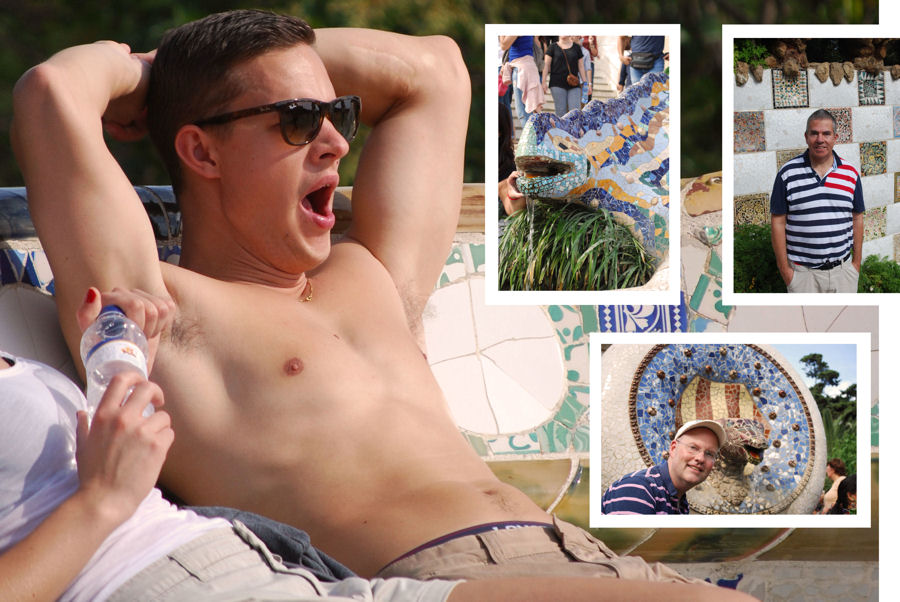 So good they photographed him twice.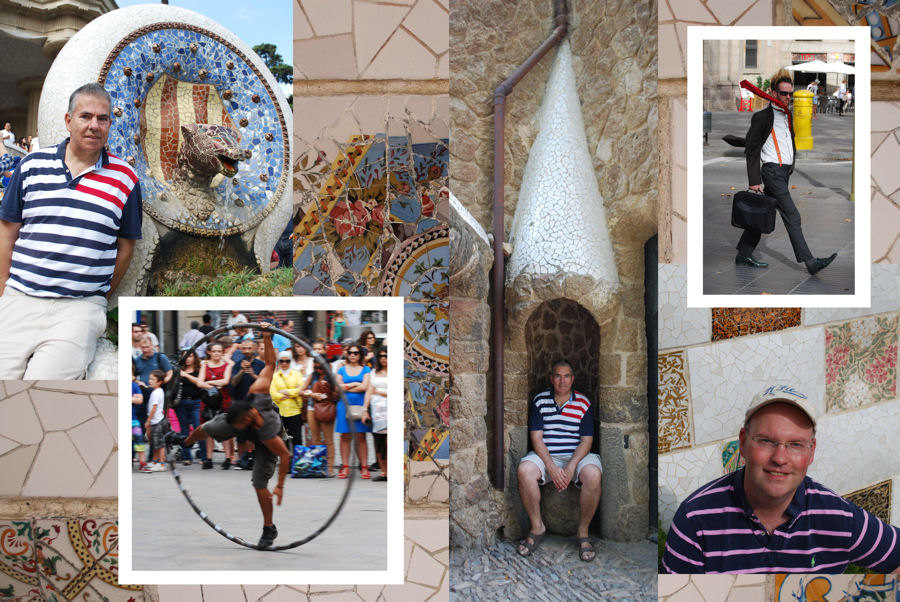 Despite the wide array of elaborate buskers in Las Ramblas, the winswept man above drew the biggest crowd.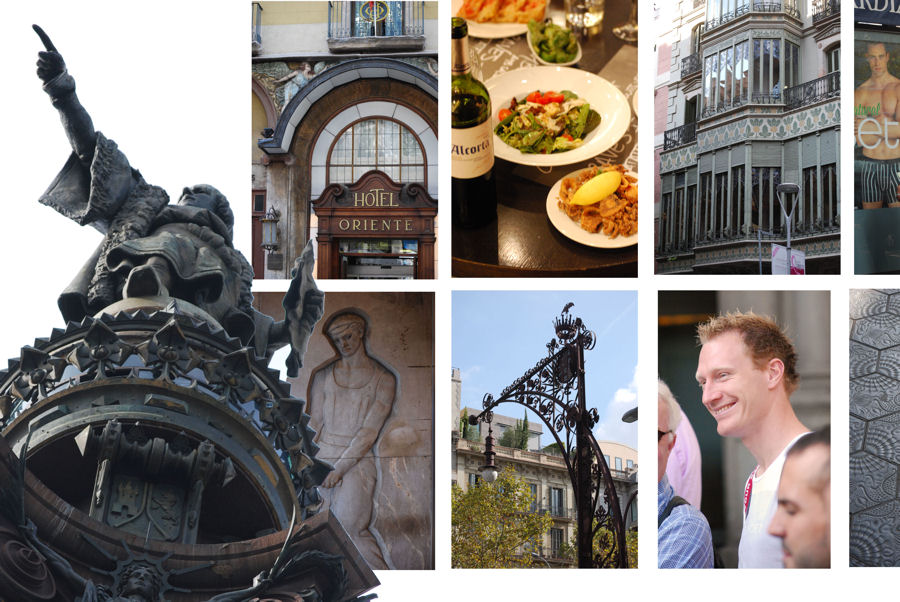 Columbus points to sea.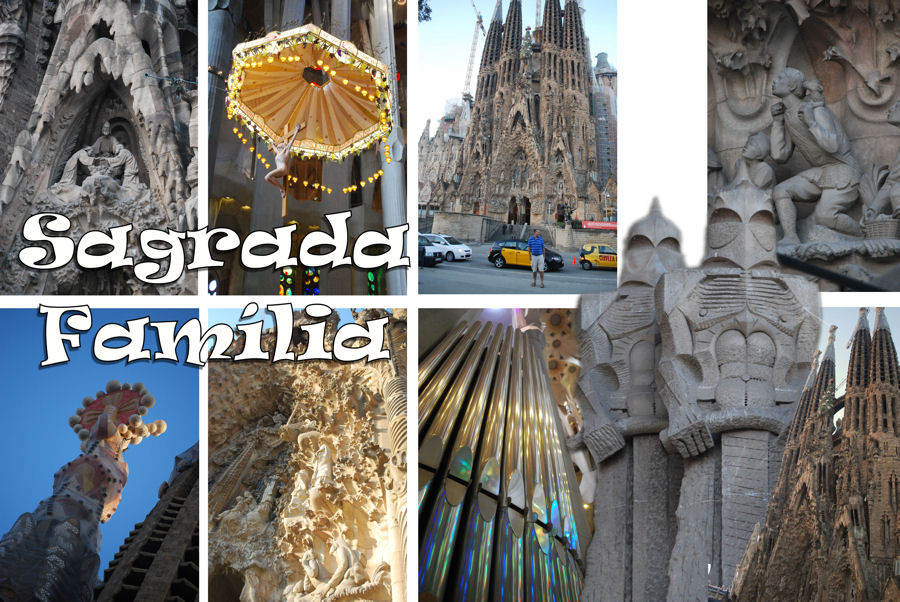 We got to Sagrada Família before the Japanese tourist buses and admired all the modernista architecture and artwork.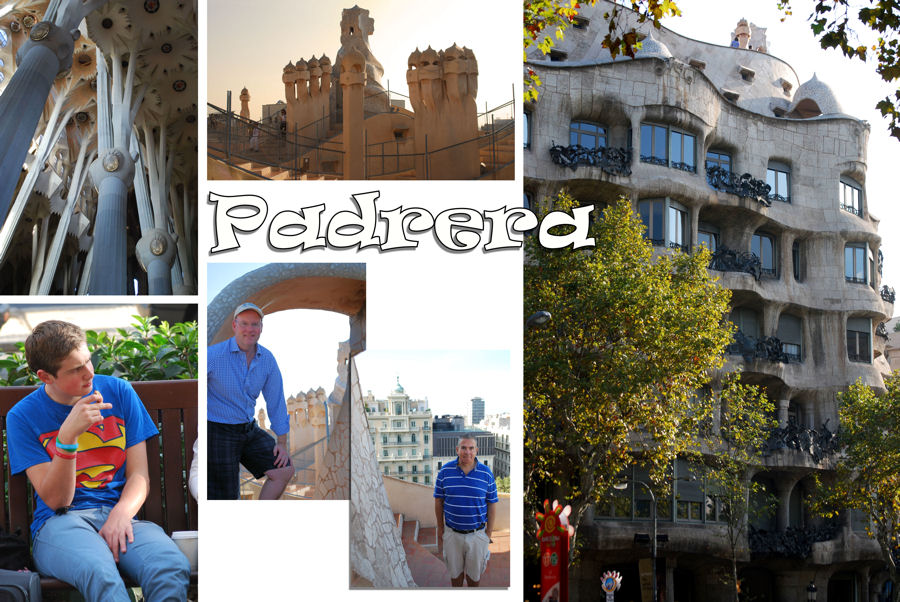 Even better was Gaudi's Padrera apartment complex, whose roof was guarded by chimney sentinels.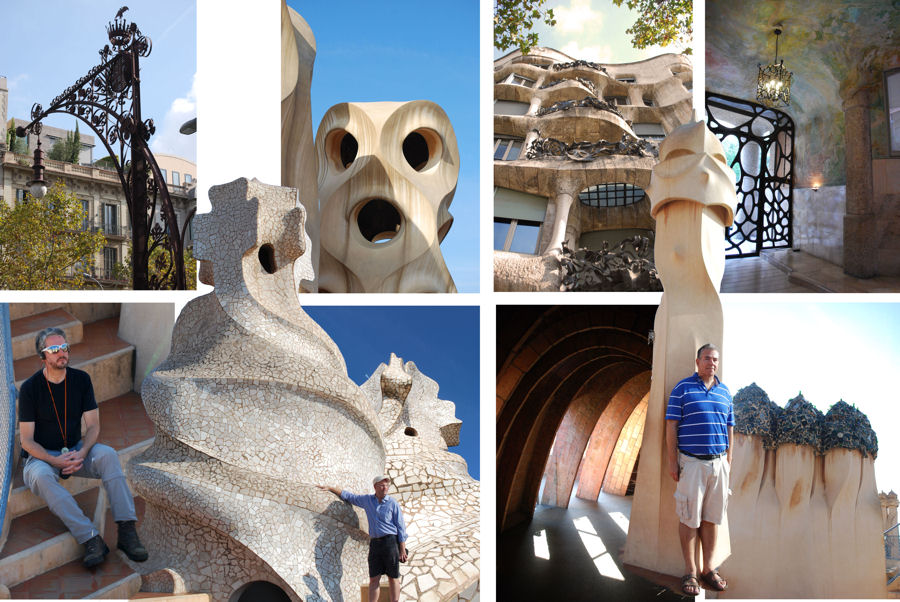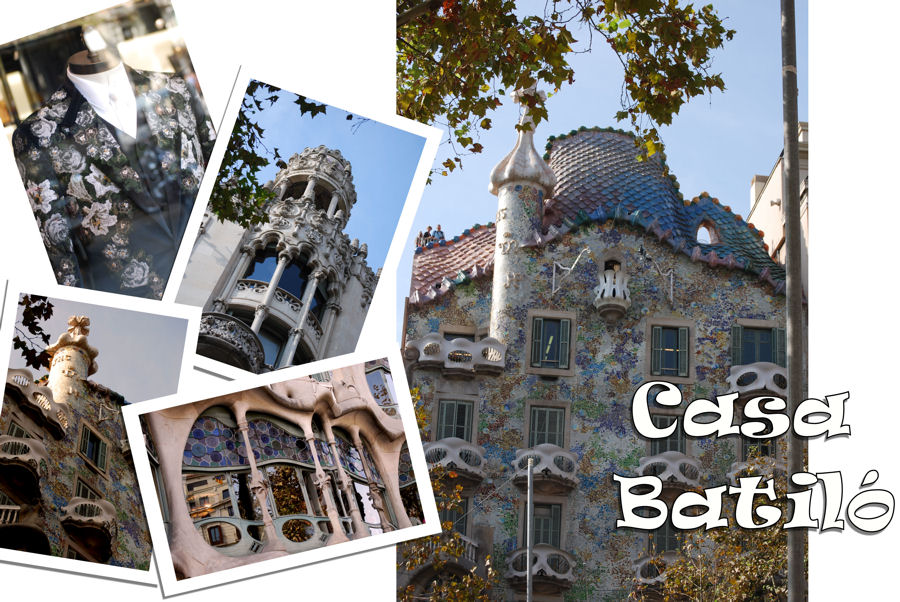 Casa Batiló. The roof represents the back of St George's dragon and the balconies, reminiscent of carnival masks, represent skulls of the dragon's victims.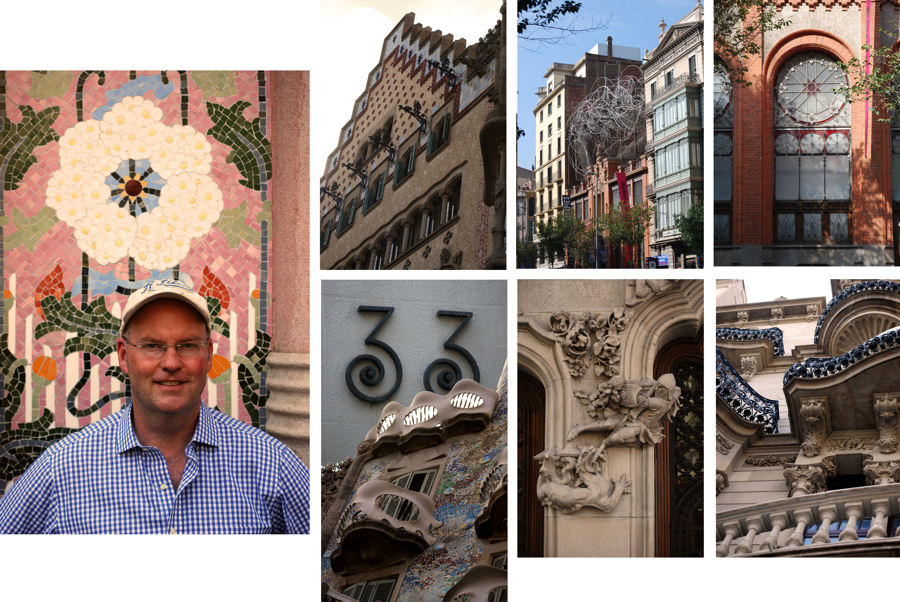 The Fundació Tàpies was closed on Monday, but we enjoyed the external Cloud and Chair sculpture.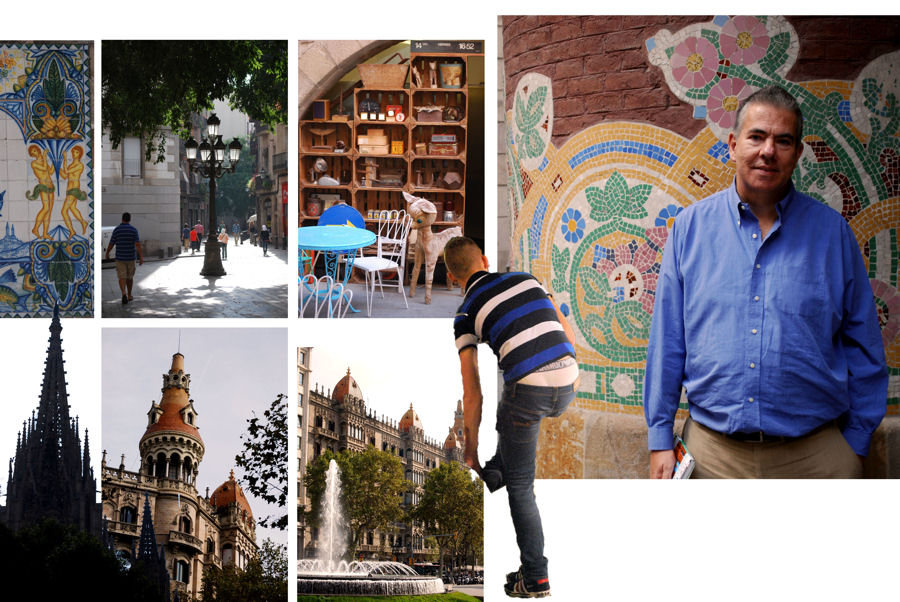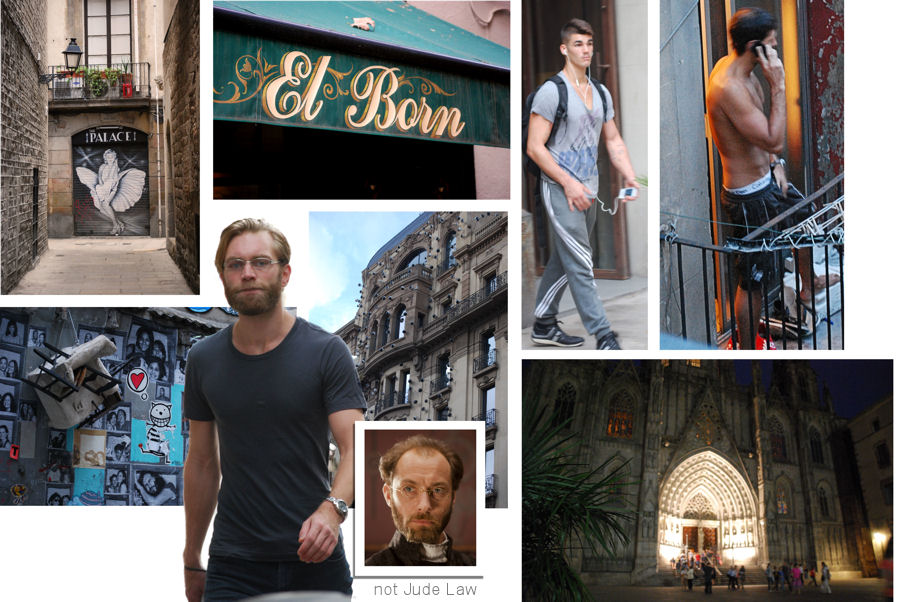 We stayed in the trendy Born area, where balconies are close and Jude Law lookalikes roam free.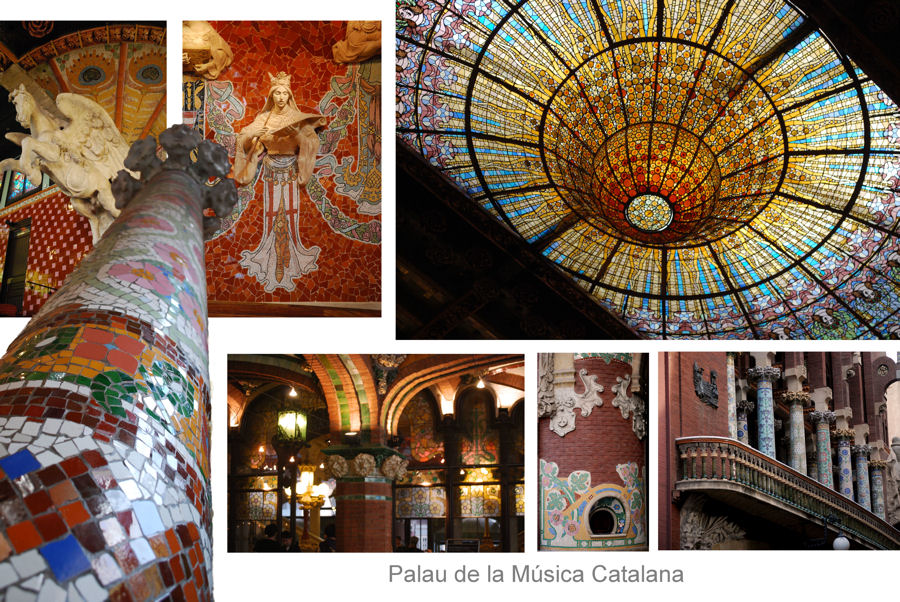 The Palau de la Música Catalana and its wonderful stained-glass ceiling by architect Lluís Domènech i Montaner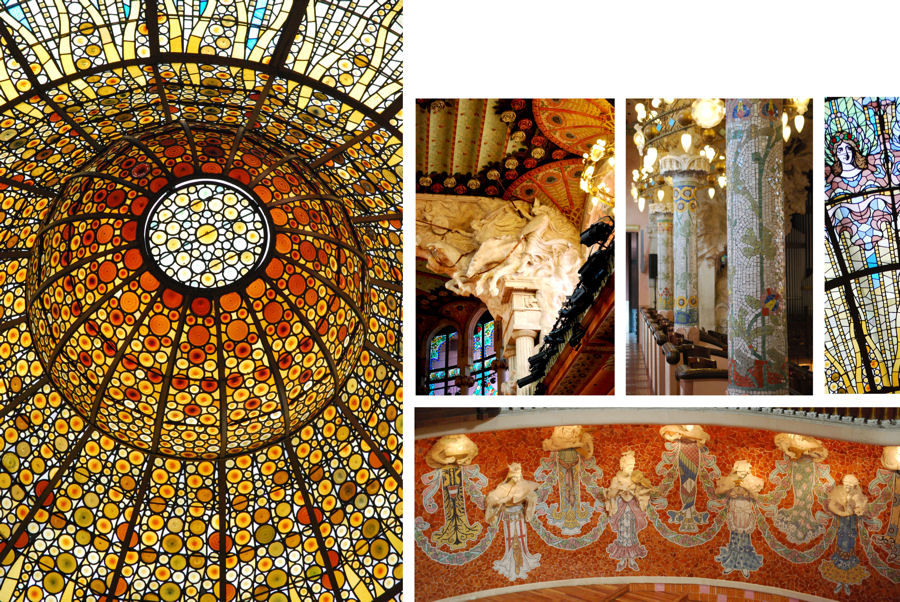 The stage-side horses represent Wagner's Valkyries and the female musicians onstage are known to distract Ute Lemper.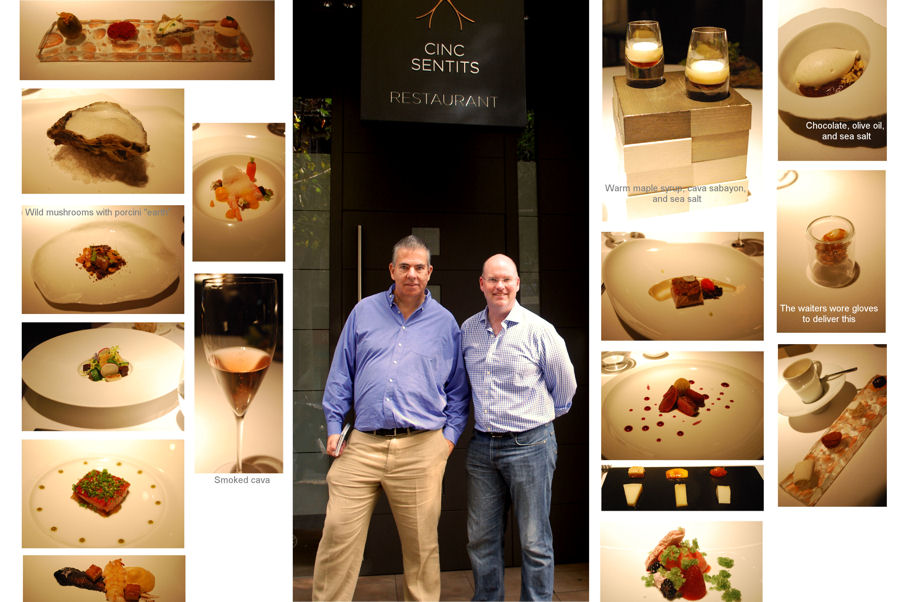 Our multi-course gourmet tasting menu at Cinc Sentits allowed us to try smoked cava, warm maple syrup sabayon, sea urchin, chocolate with olive oil and sea salt, and many other delights. .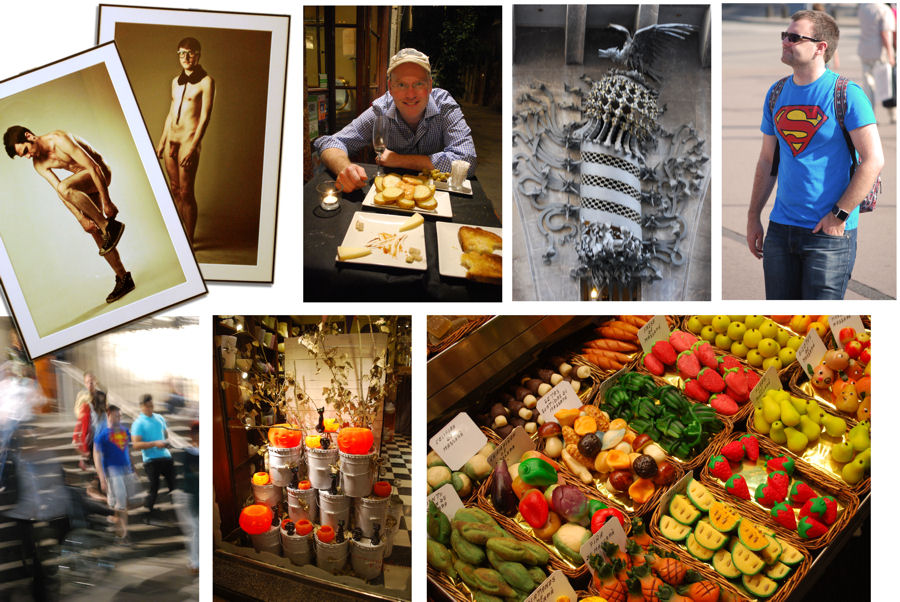 Tuesday evening tapas at Gavinet, marzipan porcini in the market, and more Supermen sightings. .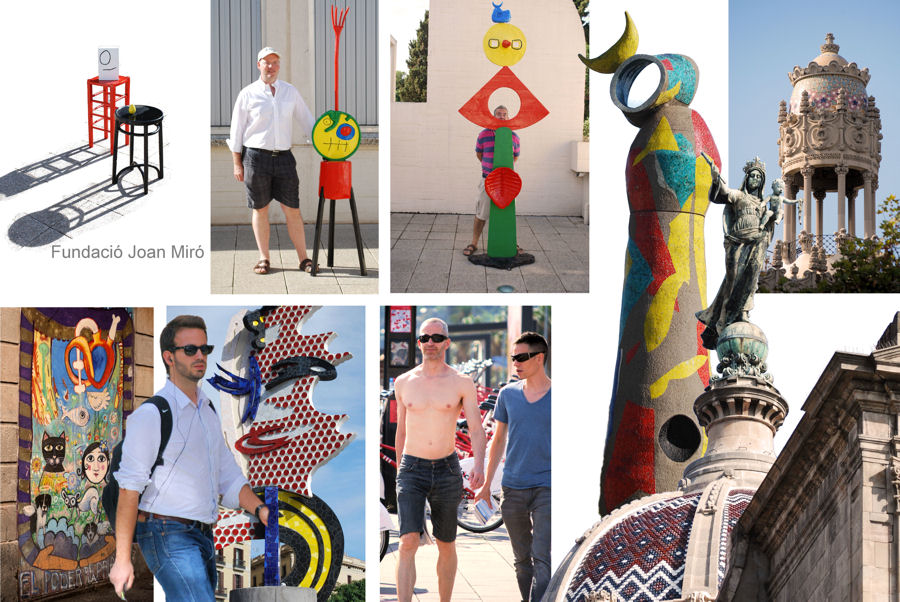 On the last day, we visited the Fundació Joan Miró and took an open top tour bus to ease our aching feet.

Click HERE for other photos of autumn fun 2013.