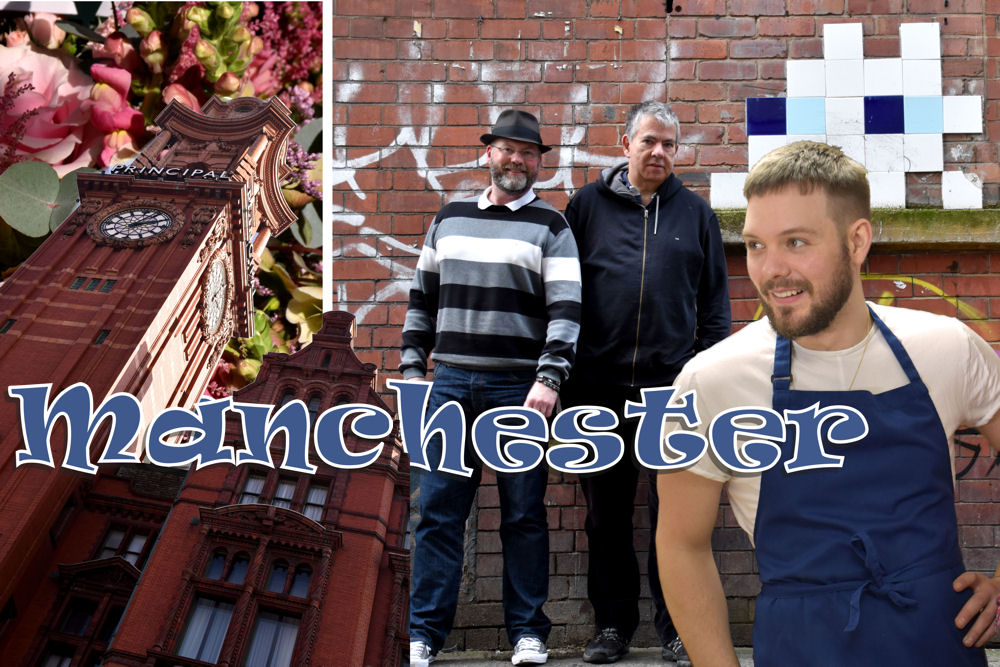 My Christmas present was a day baking pies with Great British Bakeoff winner John Whaite in Lancashire. We combined the trip with a return visit to Manchester to seek out Invader mosaics.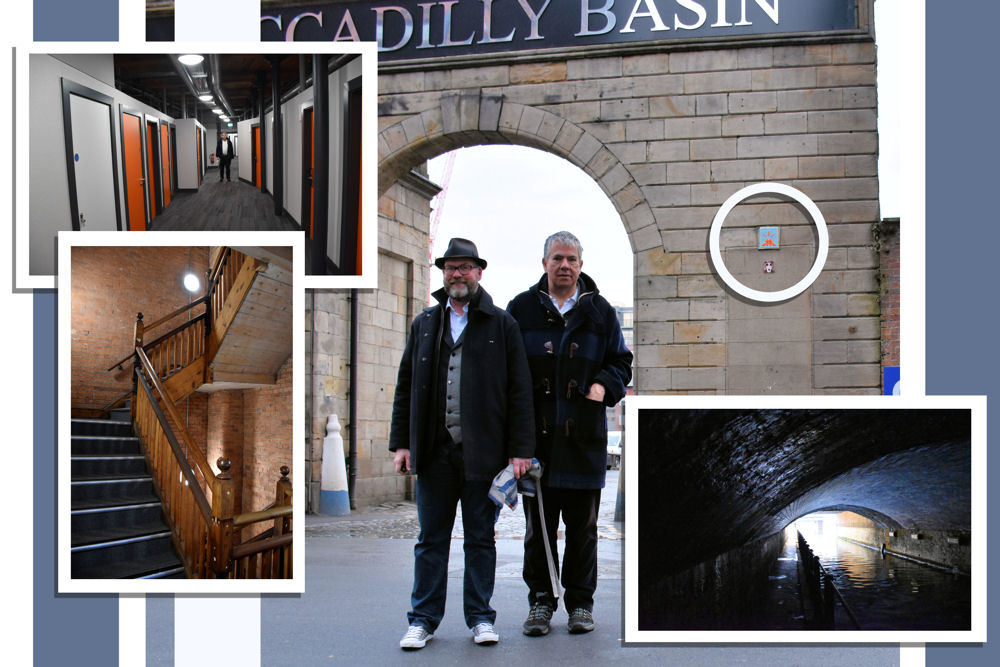 We stayed in the budget Easy Hotel, which turned out to be nicer than we ever could have imagined. It was in an old hat factory, with splendid wood and brickwork. The rooms are tiny but with very high ceilings and windows with a good view. The canal was nearby, and Piccadilly Basin car park was the location of the first of many Invaders we saw.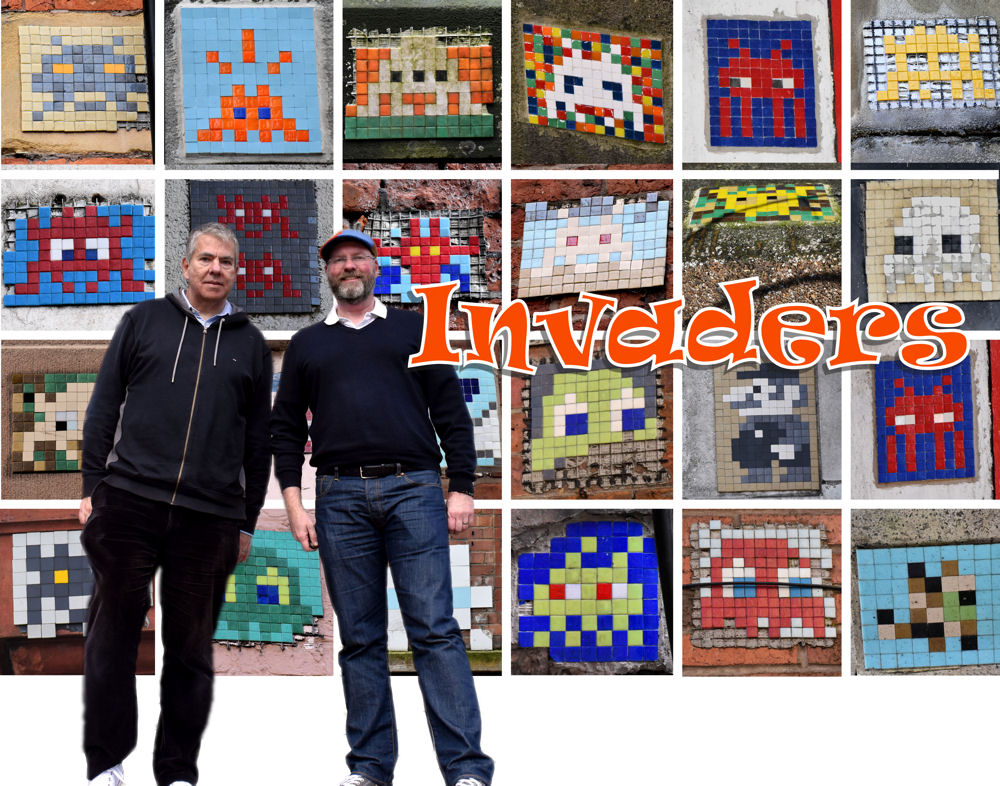 Invader is an anonymous French street artist who has been installing his mosaics around the world since the 1990s. We are always thrilled to find and "flash" his work on our phone apps. The ones pictured above are all we found in Manchester, out of the 47 he put there in 2004. Click HERE to see our visit to his Paris exhibition in 2017 and HERE to see our Christmastime quest in Basel.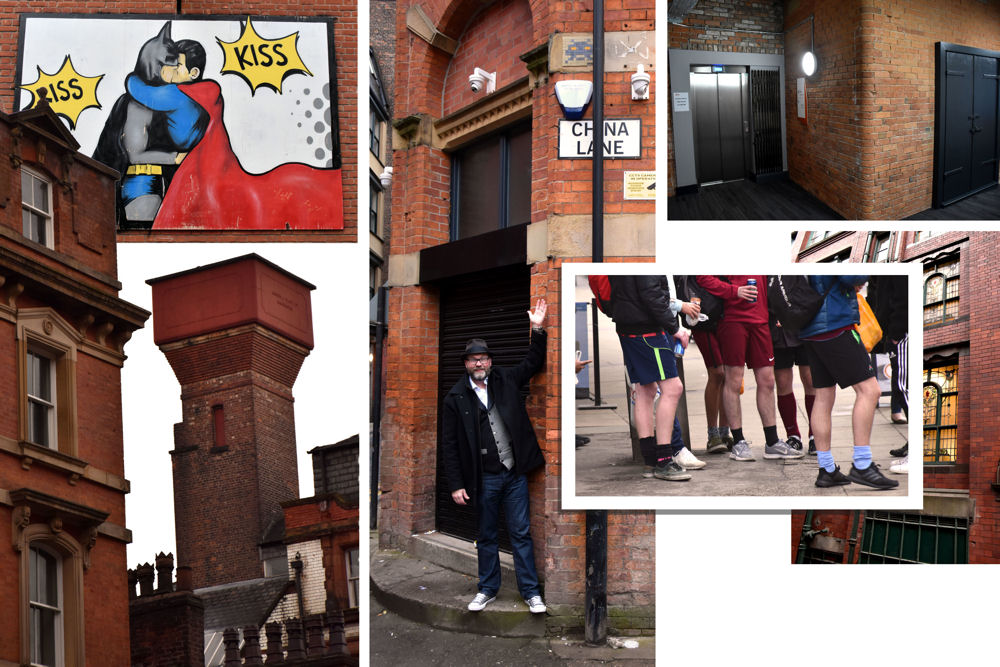 We didn't fully appreciate the wonderful achitecture of the city until this visit. You can see why it is used for film locations for old-time New York. It didn't take long to end up in the gay district of Canal Street, where we found two Invaders.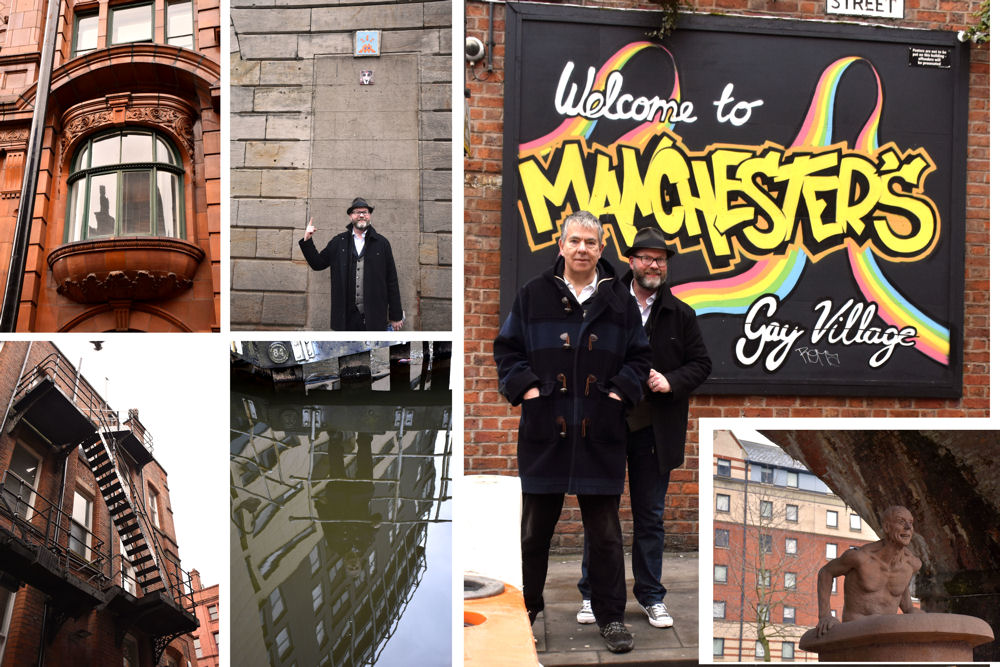 Fire escape, reflections, and Archimedes' eureka moment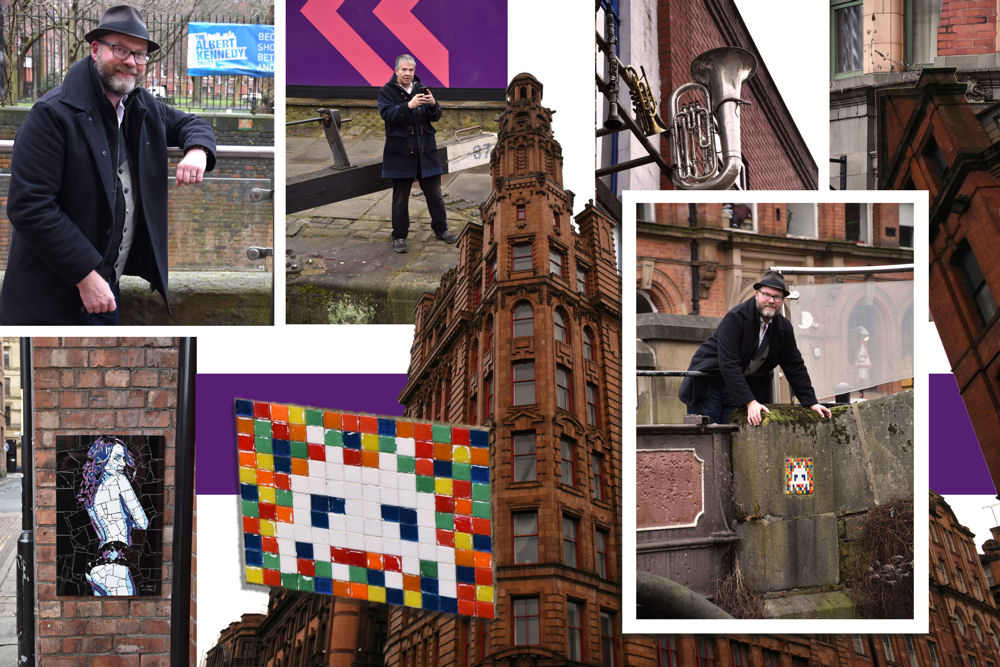 Nick did all the ground work in locating Invaders on a map, which made finding these quite easy. The Kylie mosaic is by another artist.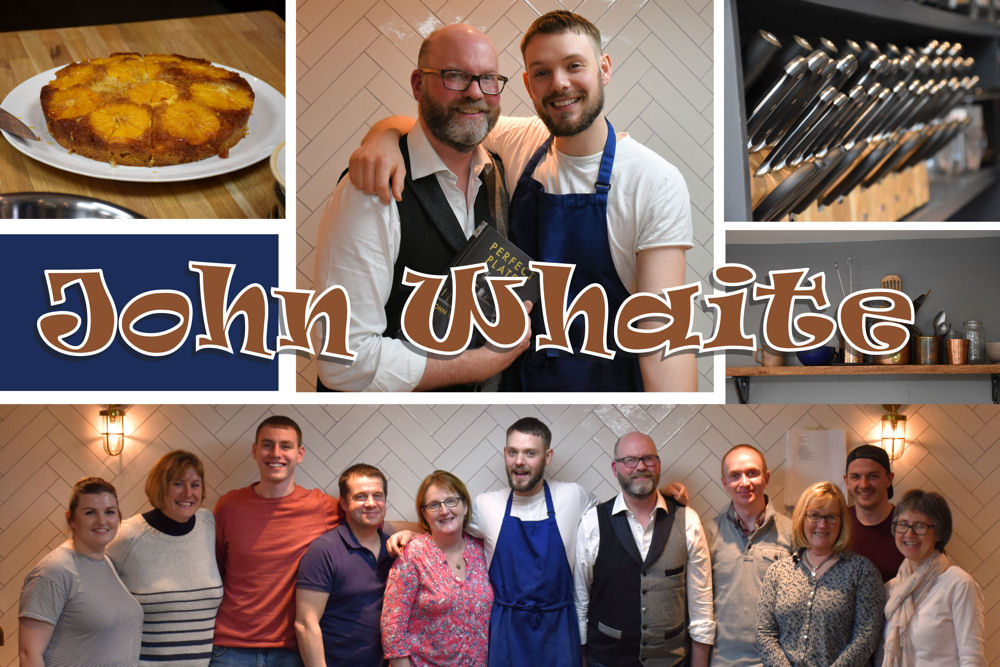 On Saturday morning, I drove to the farm setting of John Whaite's kitchen, where I arrive early and met him unloading his car. We spent the day making pork pies, Vietnamese beef suet puddings, beef pie, and pickled fennel. We had orange and cardamom cake during a break.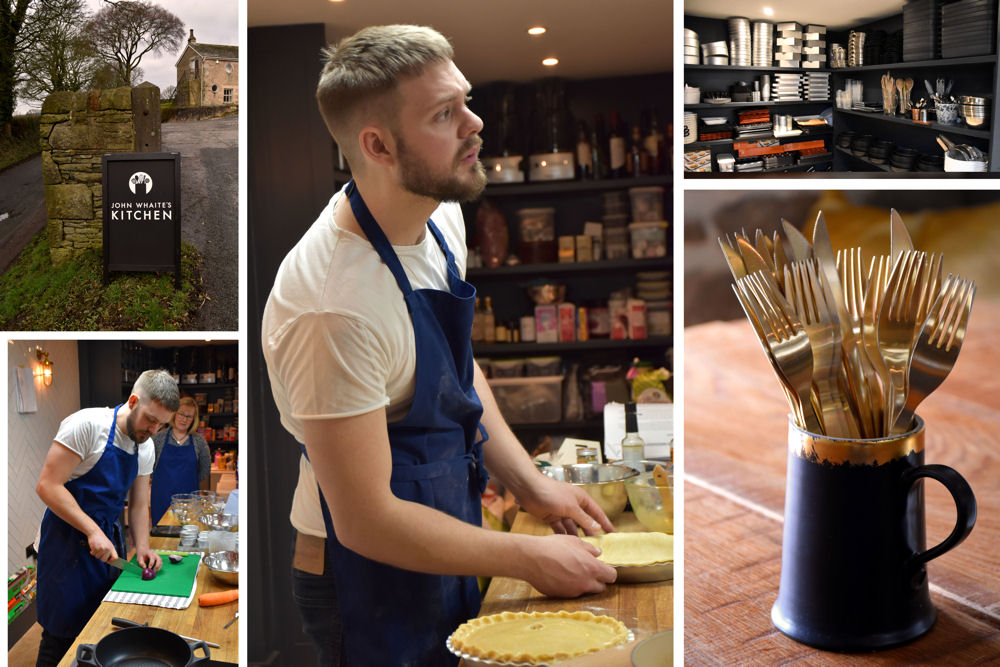 It was fun to spend the day with John and hear his Bakeoff anecdotes and learn tips for cooking. I didn't include his bare-bottomed magazine photos on these pages, but they are readily available via Mr Google.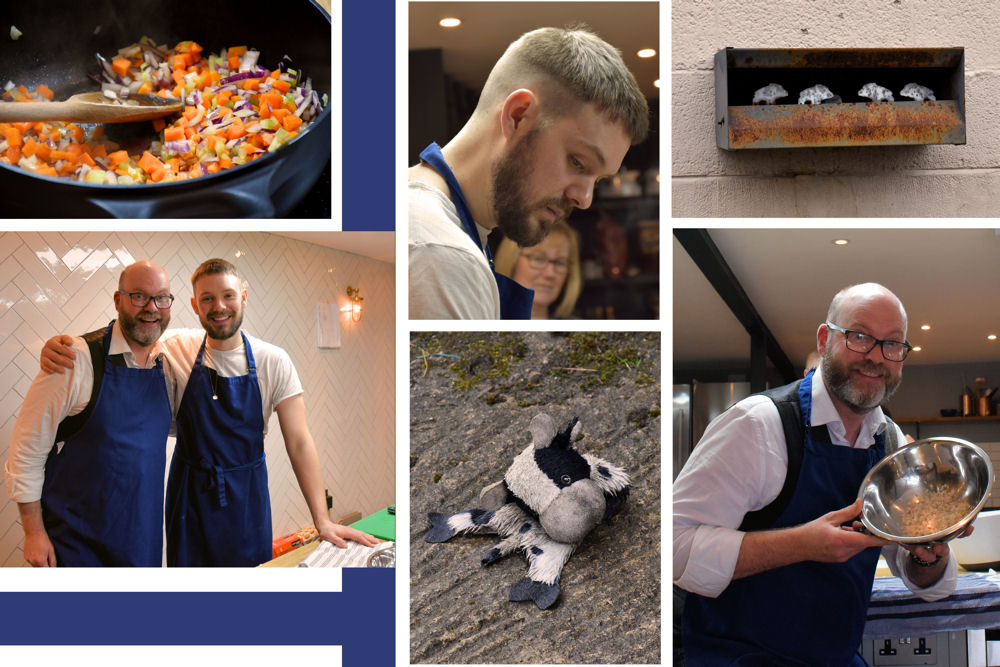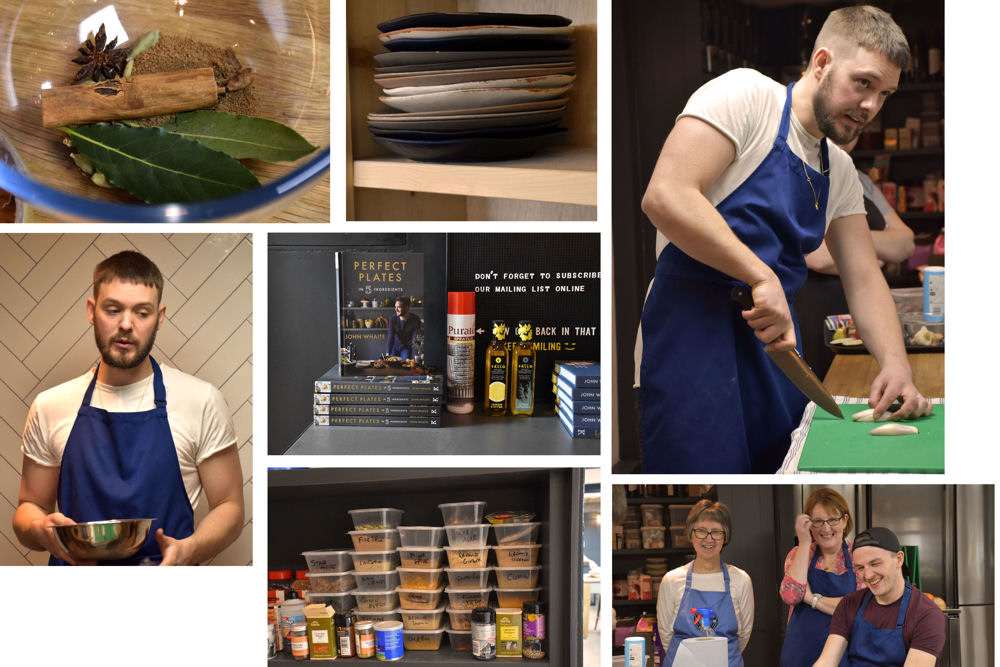 Spices for the Vietnamese puddings, plates made by a friend of John's, scallion chopping, and fellow classmates. John signed a copy of his book for us.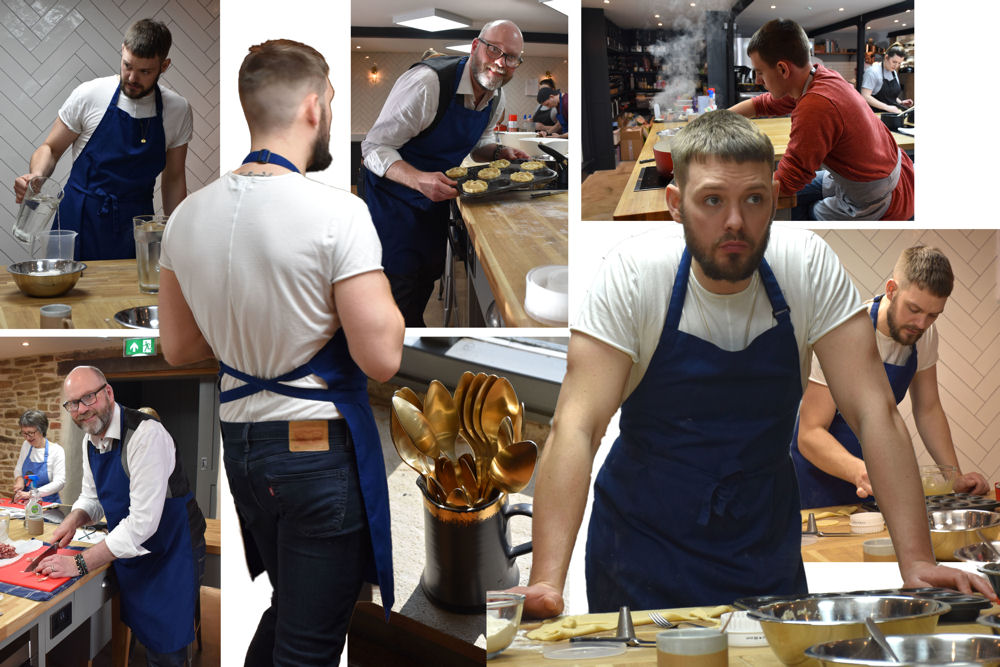 Pork pie making with a 32-inch waist.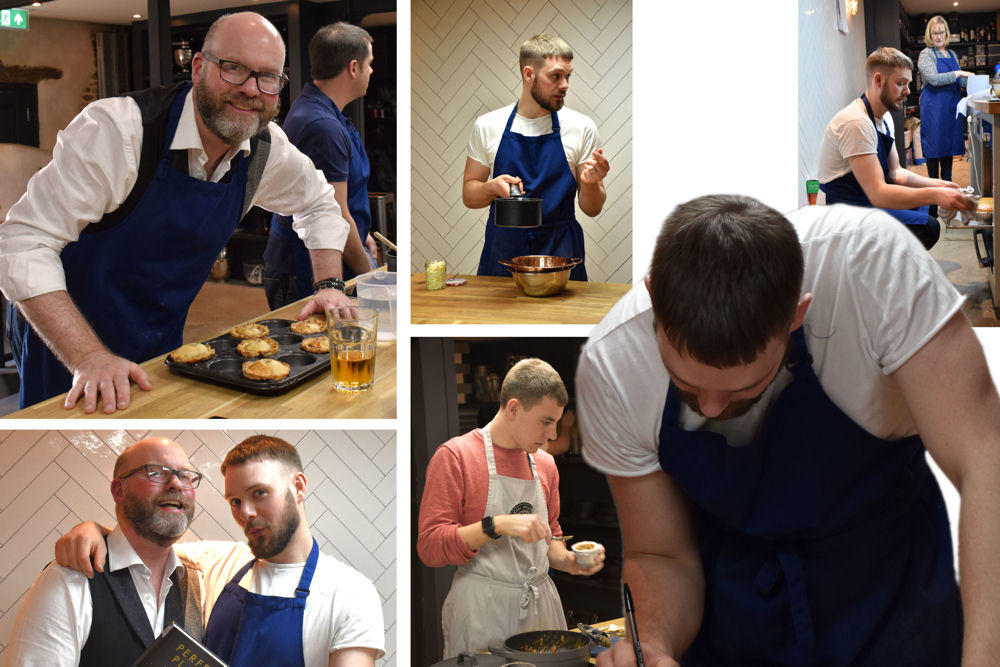 I'm not a fan of pork pies usually, but these were great. John does the Bakeoff oven-kneel and insists on a camp photo..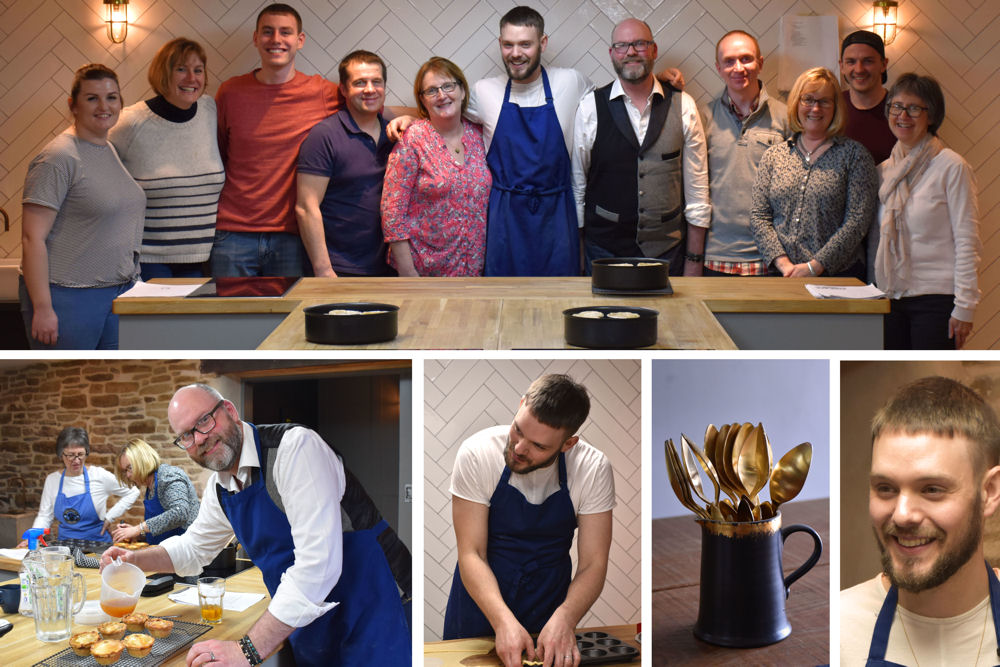 The whole group and pouring gelatine into the cooked pies before chilling them in the blast freezer. We had them for dinner the following day in Manchester.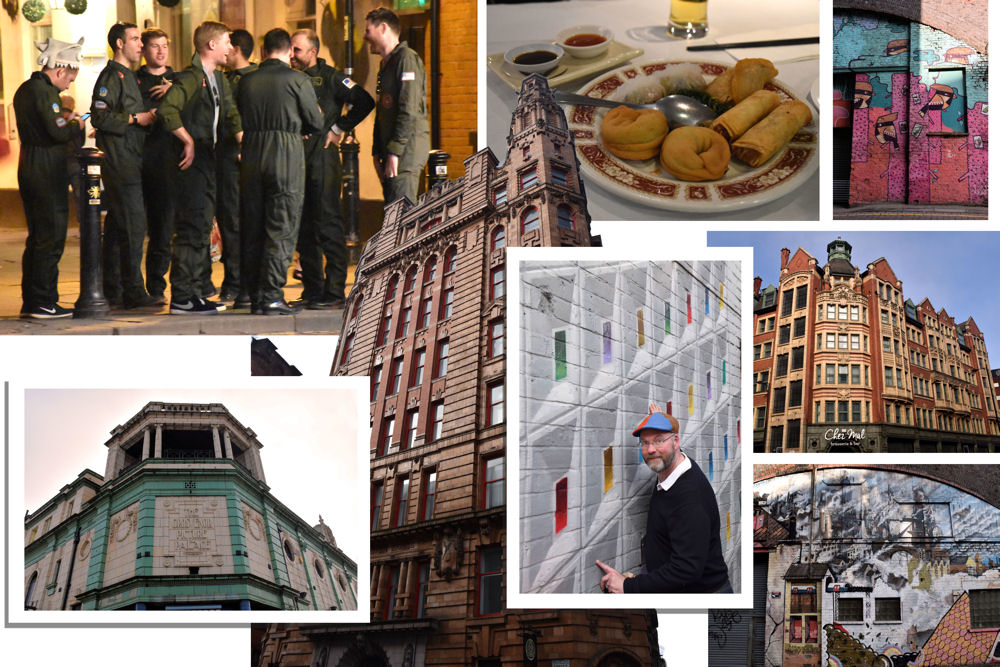 Back in Manchester, we headed to Canal Street and Chinatown for drinks and a bite to eat. The next day, we went in serious search of Invaders. I spotted one on Oxford Road when stuck in a traffic jam the day before, so we headed there first.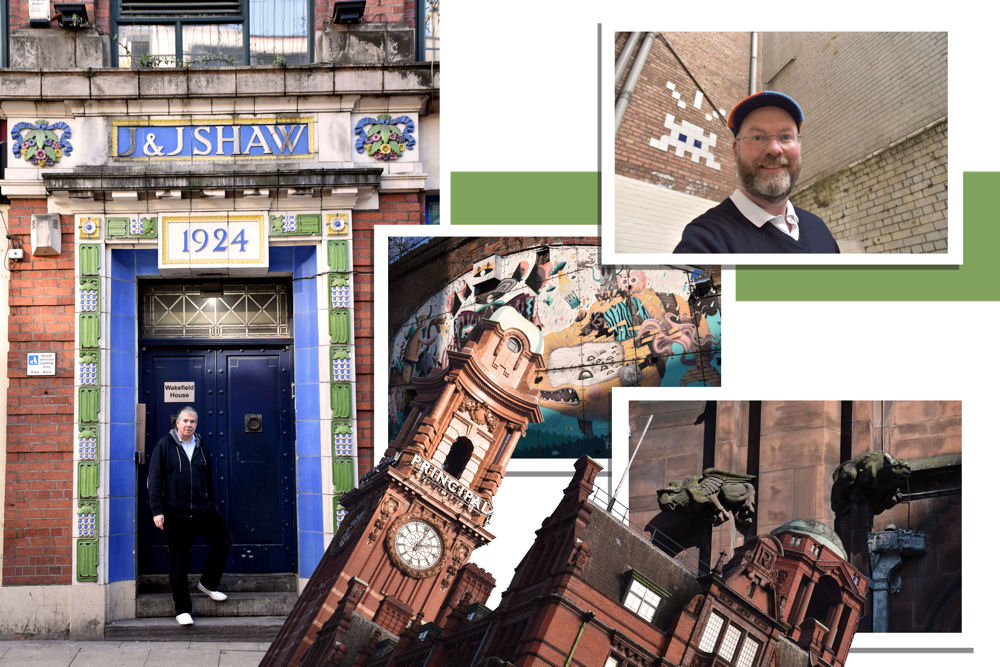 Not only did we discover Invaders, but lots of other amazing art and architecture. What a surprise this visit turned out to be!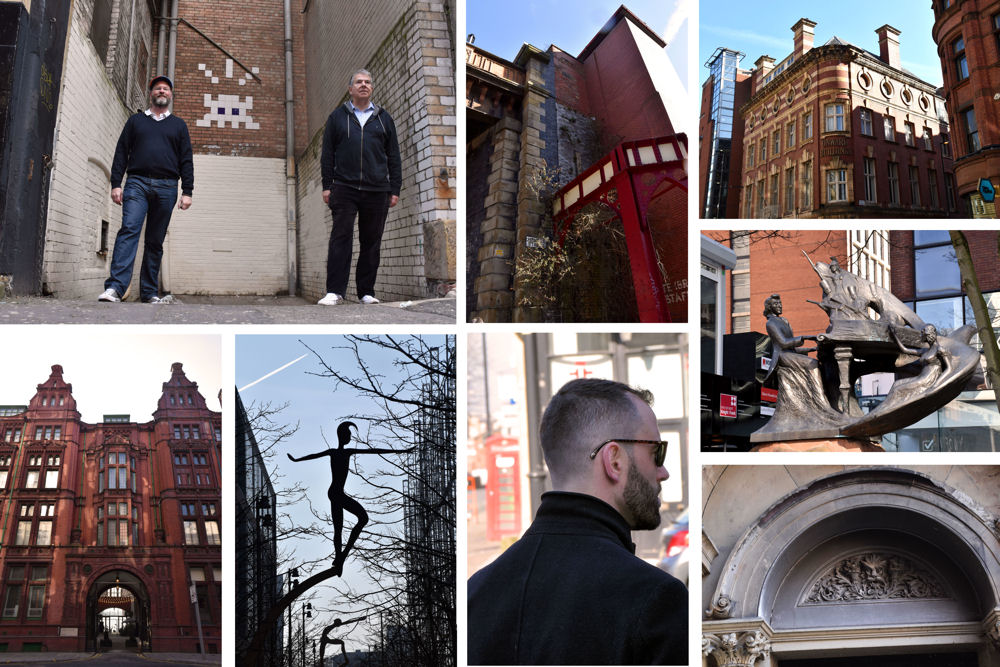 Top left: Invader at the Opera House. Also shown is a statue of Chopin, who performed in Manchester the year before he died.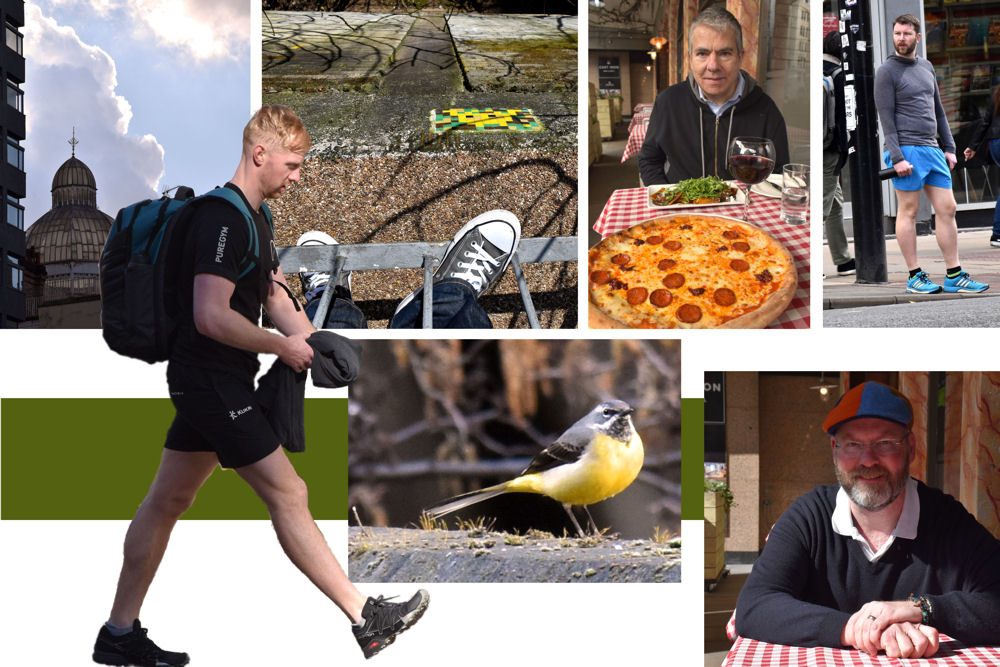 We had glorious, sunny weather by the river, where one Invader almost thwarted our flash attempts by being difficult to access and obscured by trees. We had Italian food for lunch.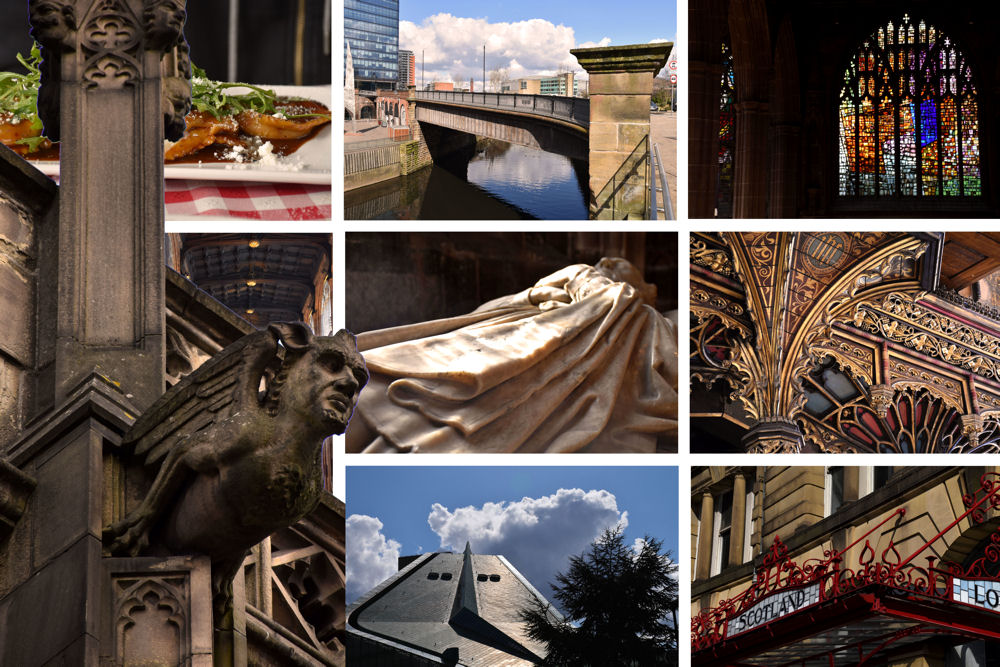 After proscuitto and truffle ravioli, we investigated the cathedral, Victoria Station, and the outside of the football museum.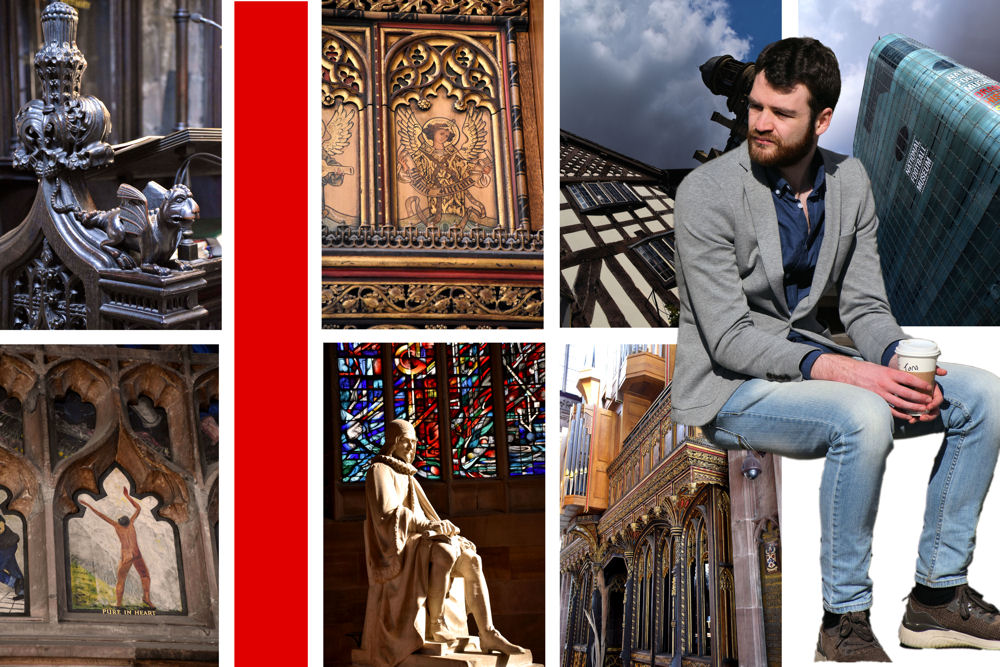 The timbered building is the oldest in Manchester.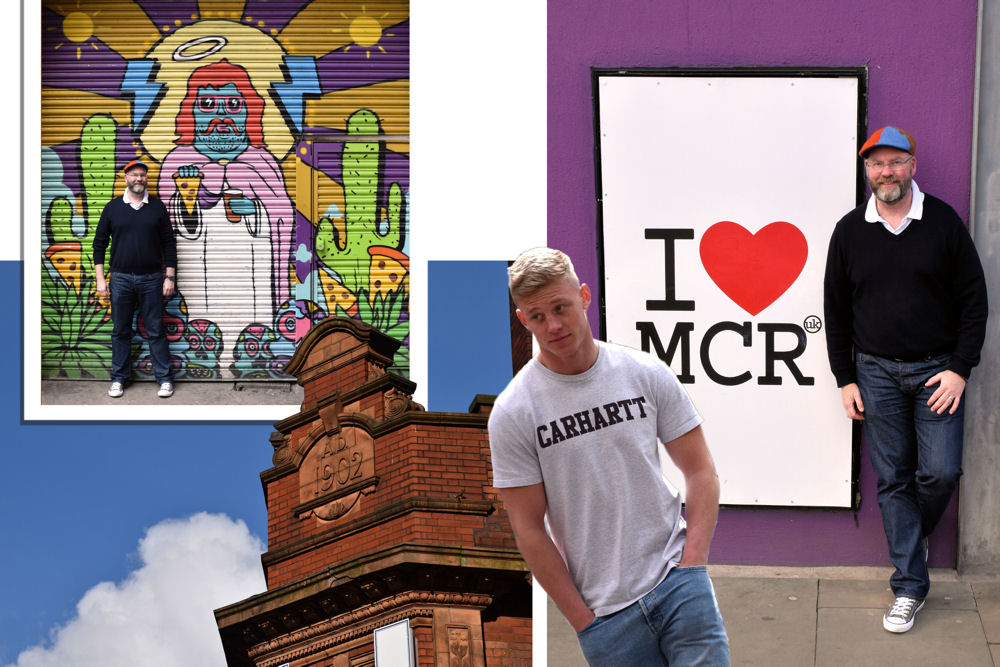 When we found this Mexican-inspired art, we didn't realise there was an Invader within a few feet until the following day.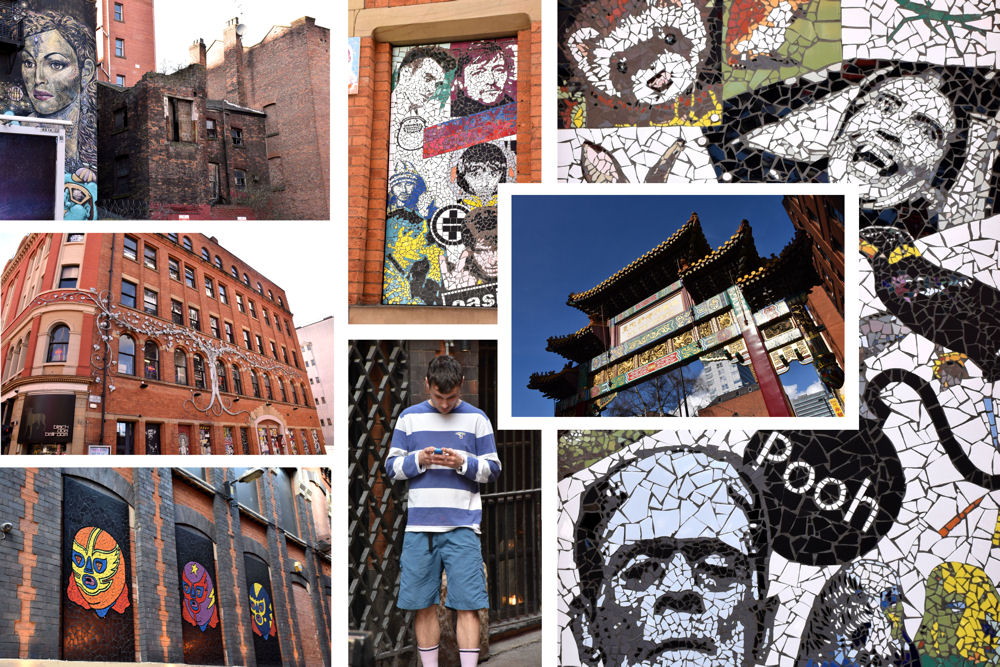 The above mosaics show Manchester icons and are by the same person who did the Kylie art, shown earlier (I think).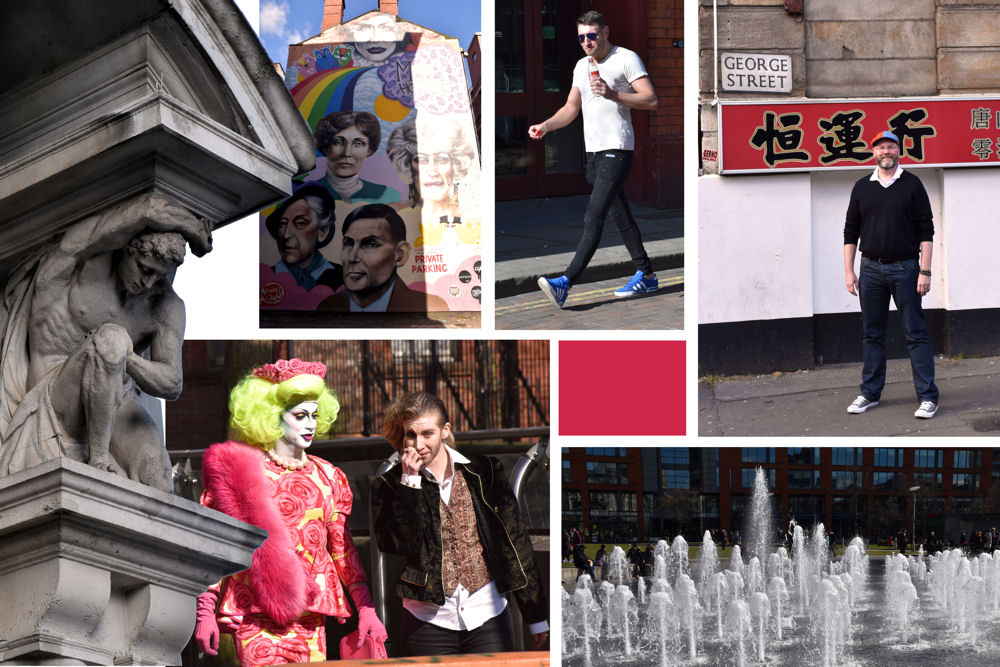 Molly House, near Canal Street, my own street in Chinatown, Piccadilly, and some drag queens on a photo shoot.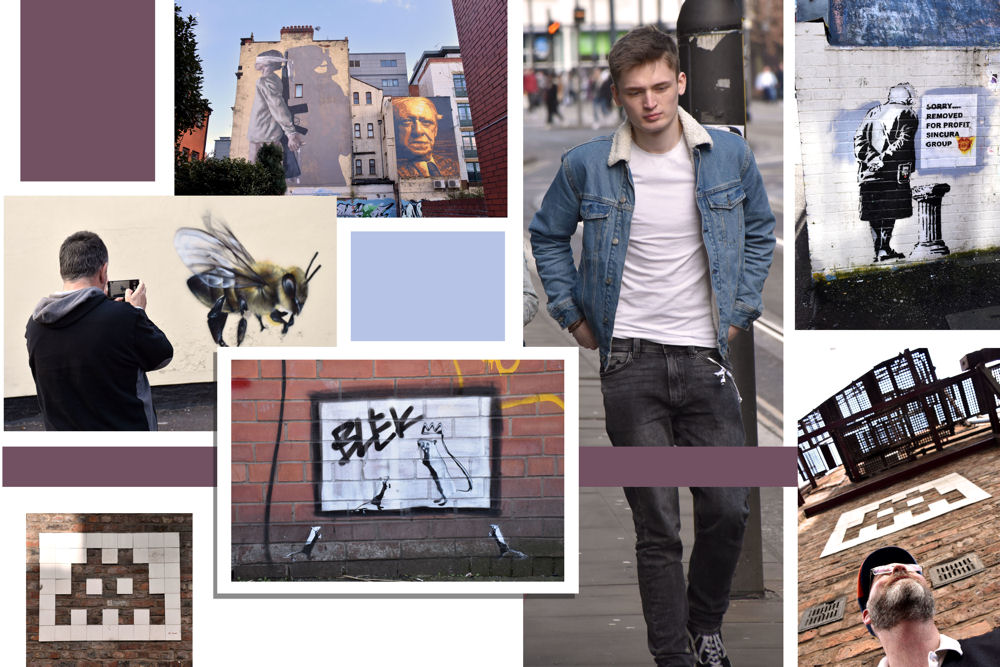 There was so much wonderful street art in Manchester. We learned about Blek's rats from Doug Gillen, who presented an informative lecture in Southampton a couple of weeks earlier. The giant fire escape Invader was a thrilling find.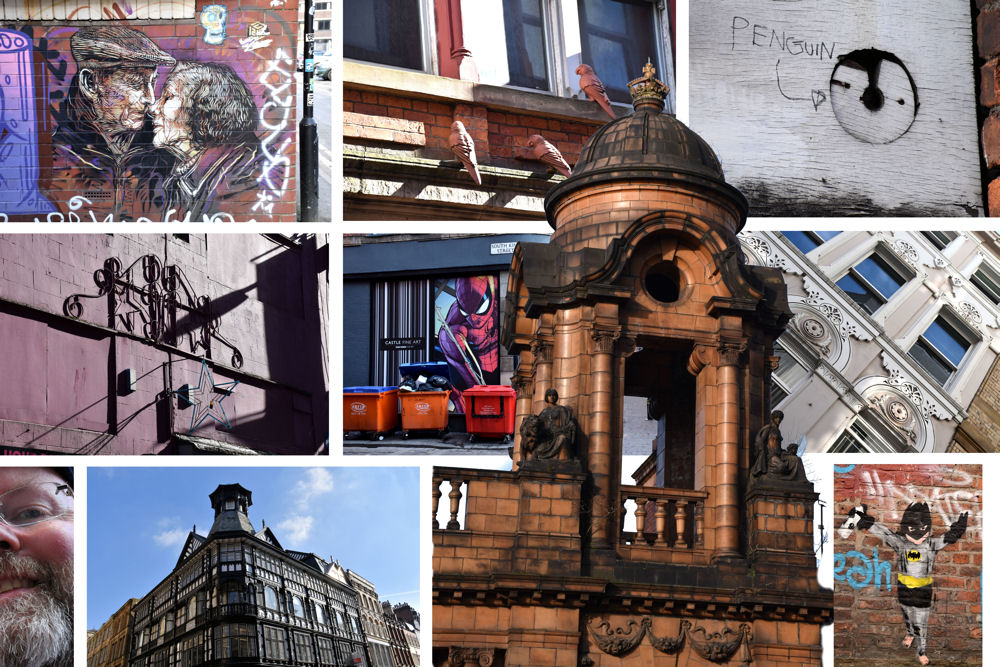 The terracotta parakeets are worth a double take. I appreciated the observation of the penguin-like circle, the shadowed metal work over the adult shop, and the mini Batman.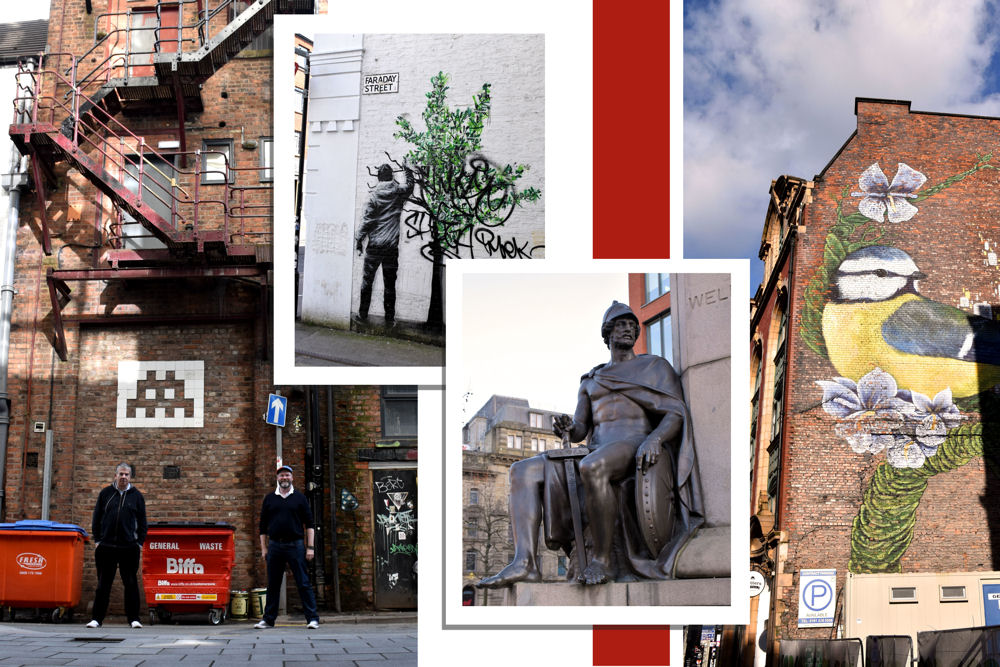 The yellow bird was right near our hotel. All these things were within easy walking distance of where we stayed.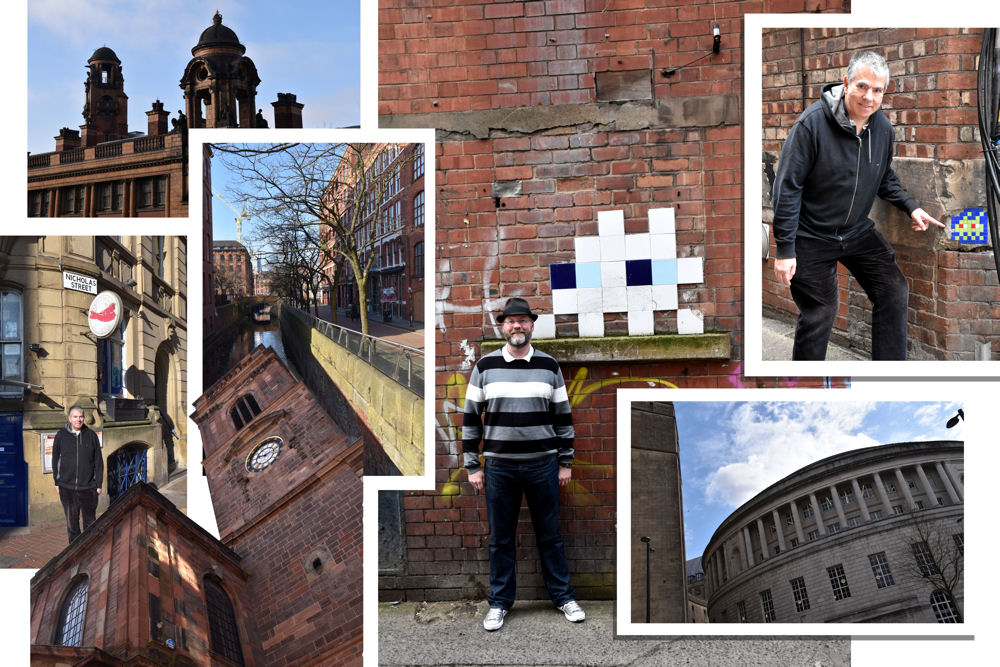 Monday morning, we found even more Invaders.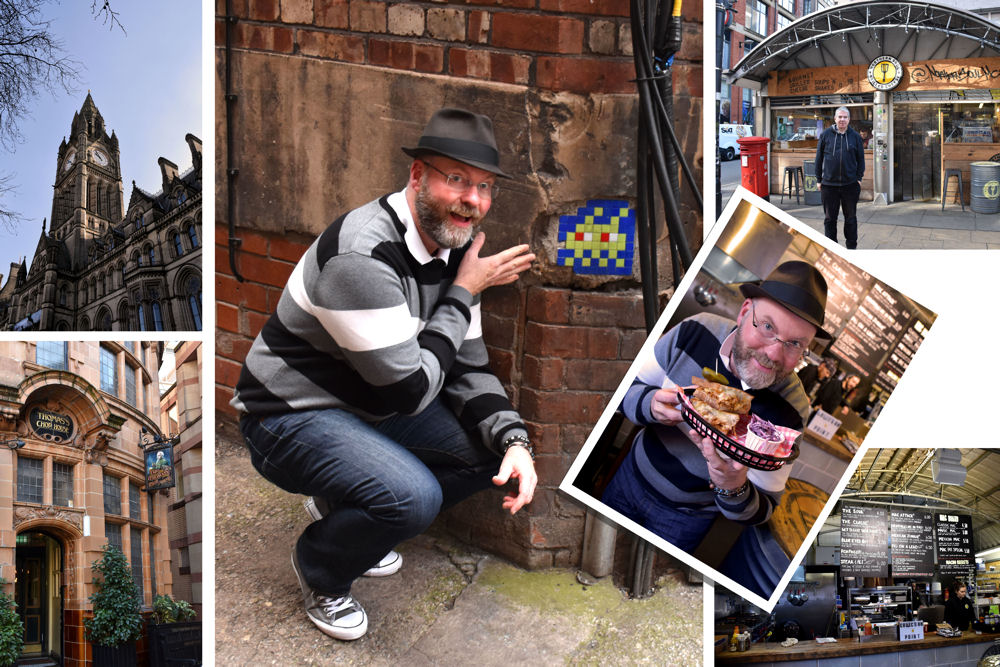 This is the Ivader we missed the day before when photographing the Mexican cactus. OMG, Northern Soul makes some of the best comfort food I've ever tasted. We had macaroni and cheese with pulled pork stuffed inside a grilled cheese sandwhich with an Oreo brownie for dessert.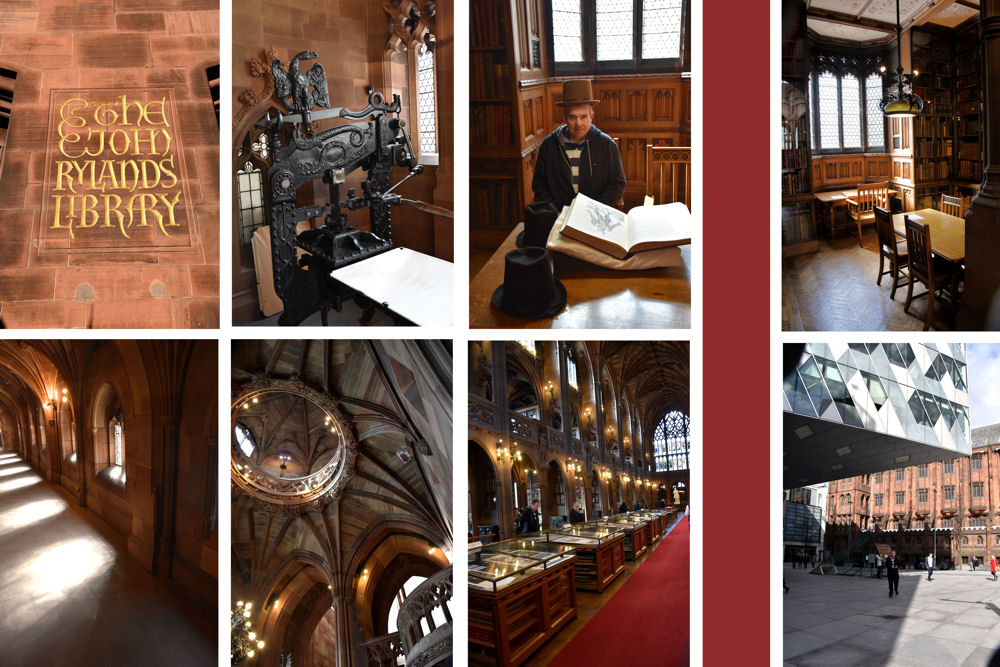 The hushed splendour of The John Rylands Library was Harry Potter-worthy.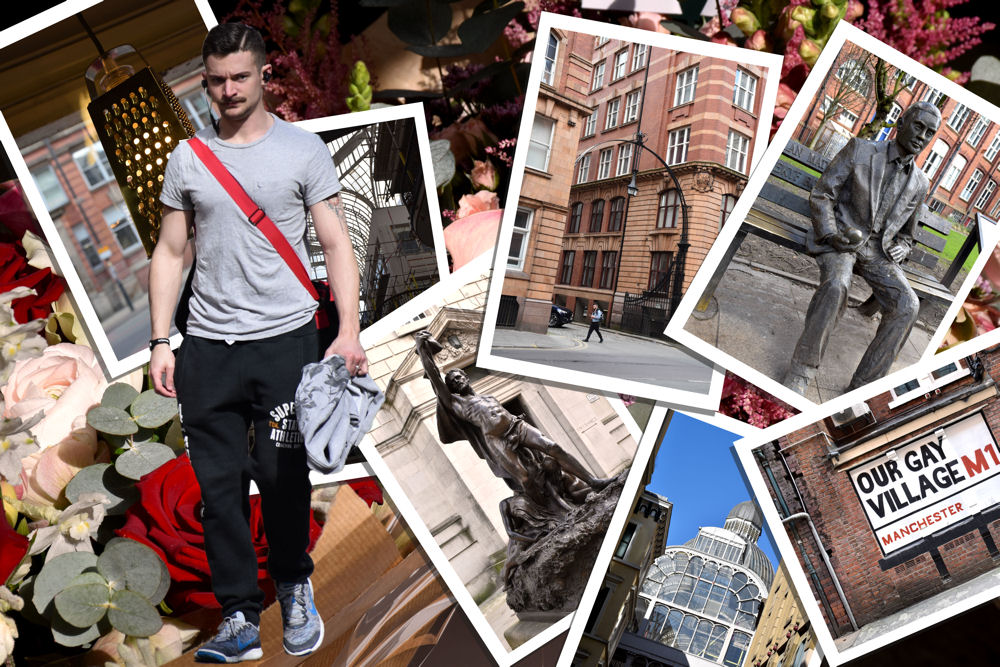 Final images from Manchester: a moustached cutie, the grater light at Northern Soul, Alan Turing statue near Canal Street.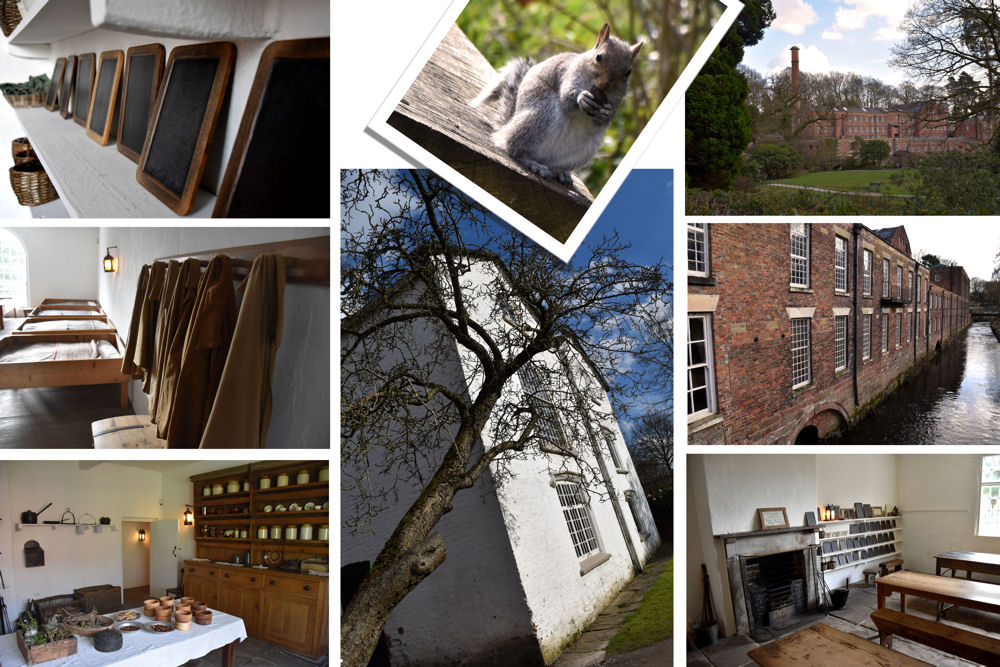 On our way to the airport, we made use of our National Trust memberships with a couple of hours at Quarry Bank mill, where we learned about the high price paid in child labour that made all the beauty, grandeur, and prosperty of these Northern towns possible. We also had a nice cream tea.