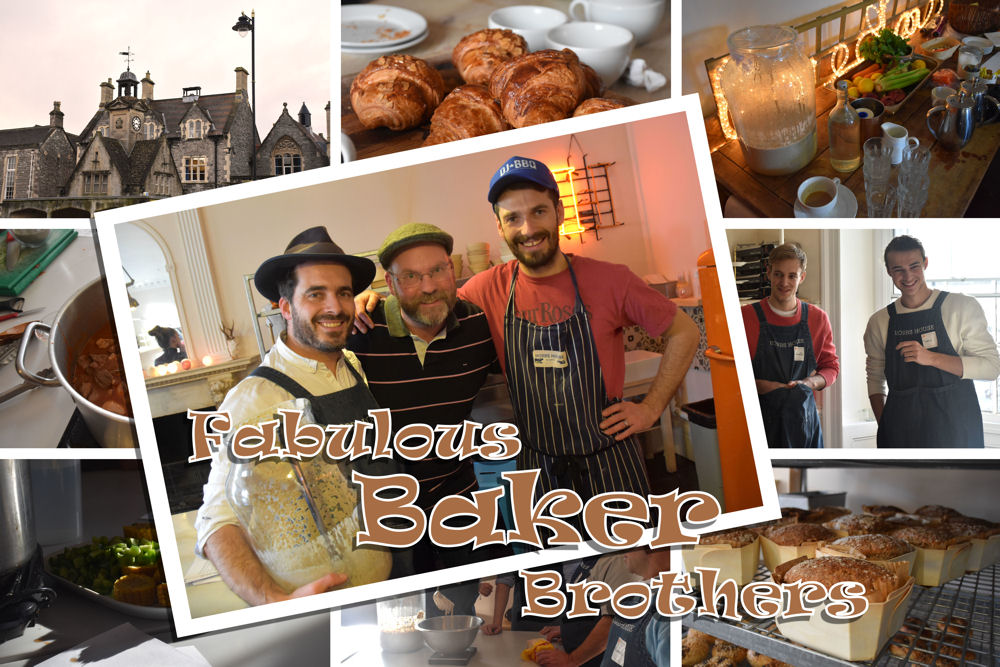 My Big Gift this Christmas, presented in Basque Country, was a return visit to Hobbs House Bakery in the Cotswolds for a day of American Super Size cooking. It was great to work with Tom and Henry Herbert again after my last visit in 2014.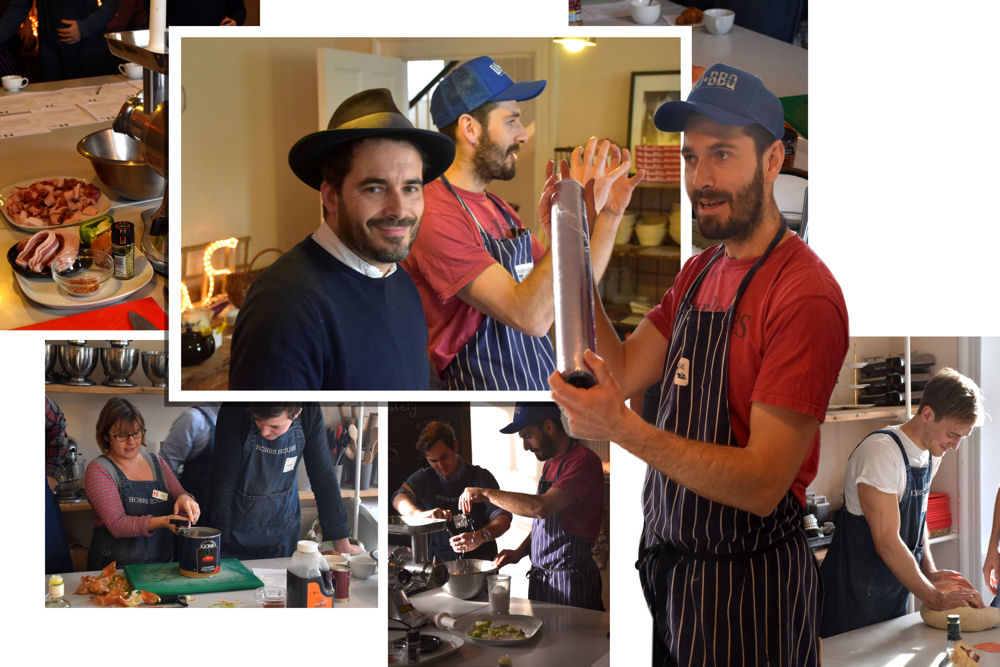 Above: ingredients for Big Sausage, Tom in his hat, Henry showing his love of catering cling film, and Jane showing a sixteen-year-old how to use a can opener. More of his family later.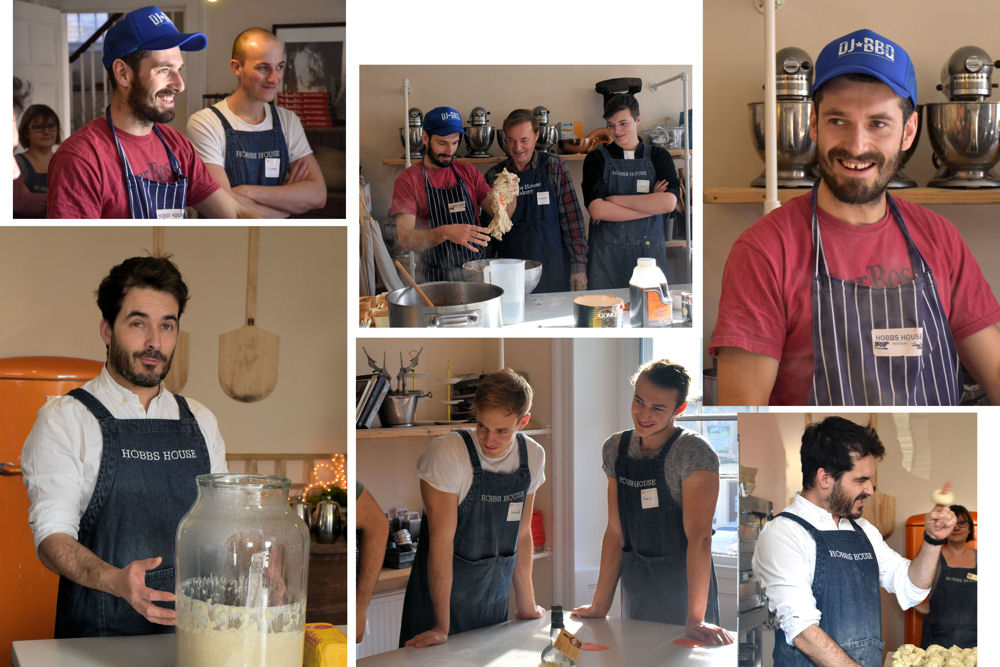 Tom with his 61-year-old sourdough and bagel wanging. There was a family of a father and his five sons who kept getting in the way of my camera.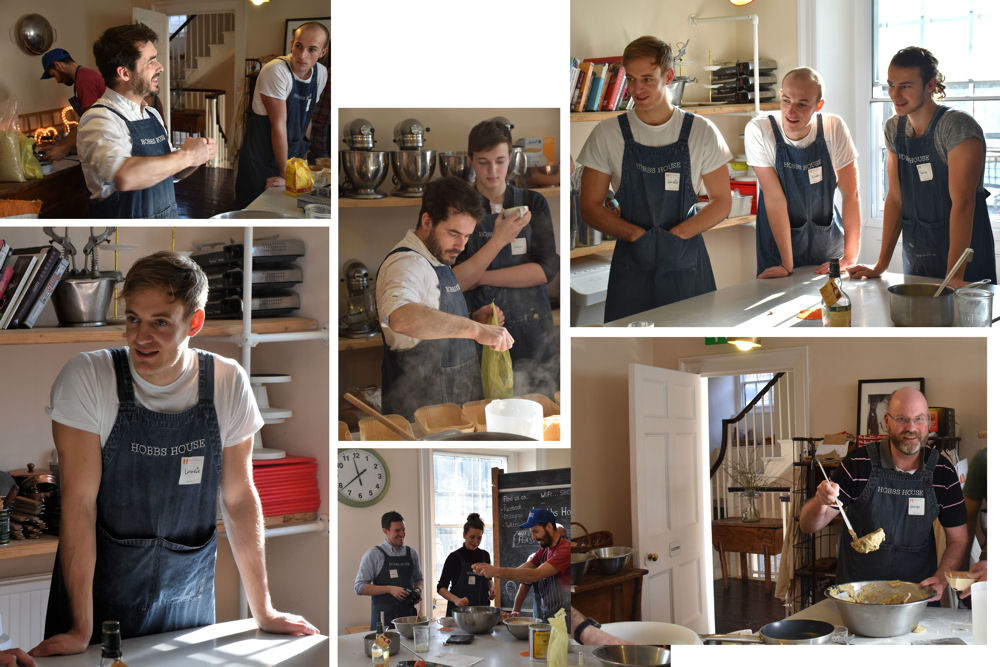 Tom sprinkles polenta into the black cornbread pans, I spoon on the mixture, and Henry shows how to rather messily and not entirely successfully crack several eggs all at one time.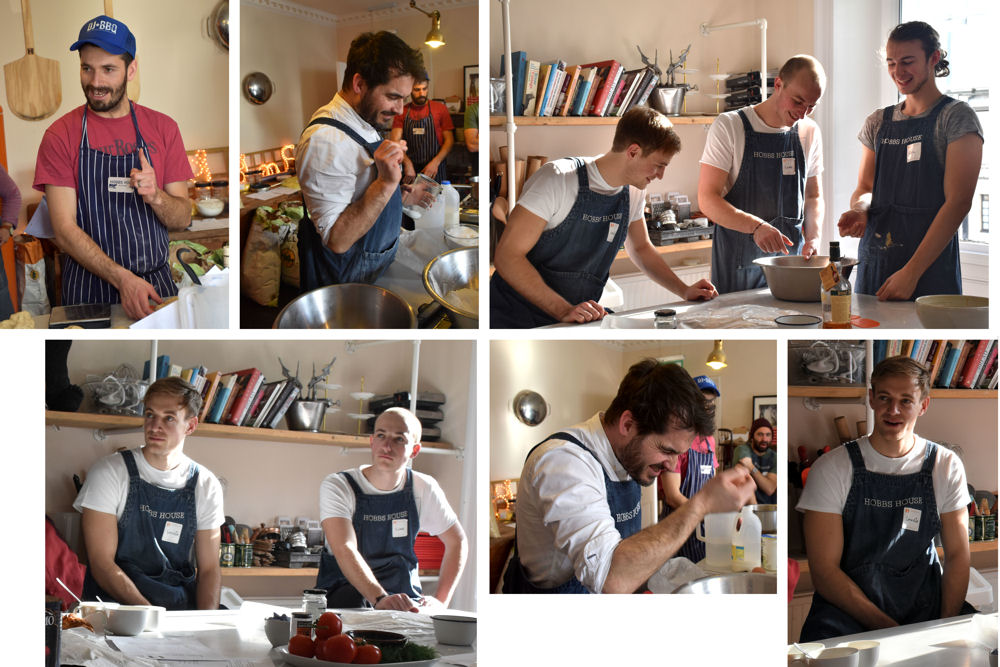 Henry insists that he uses his index finger for bagel wanging, Tom adds salt like a T-Rex, and the family of cute boys have a go at mixing.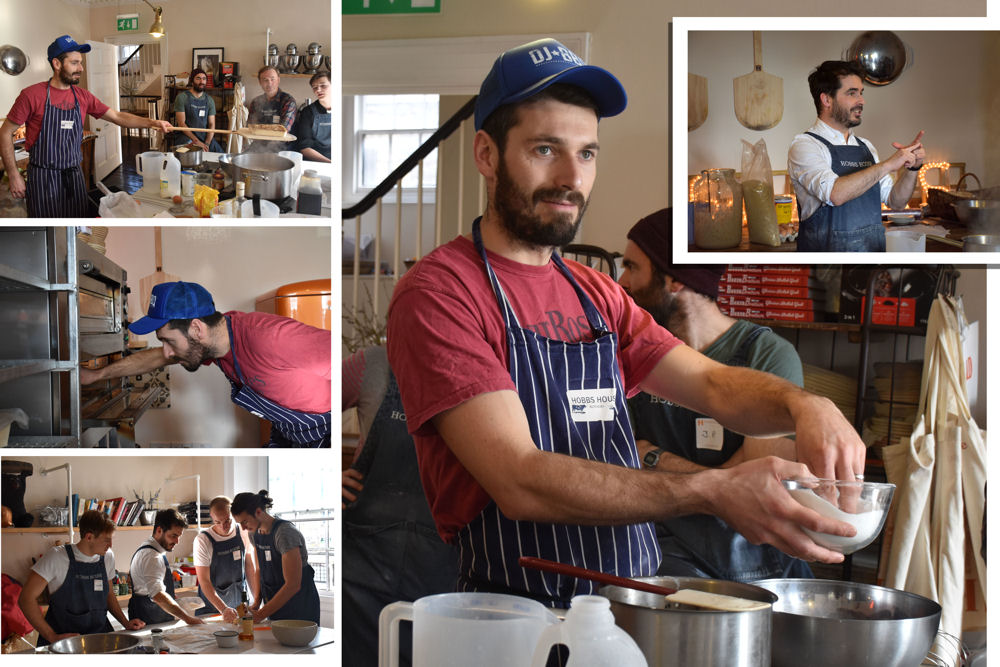 Henry brandishes the finished cornbread while Tom counts his blessings.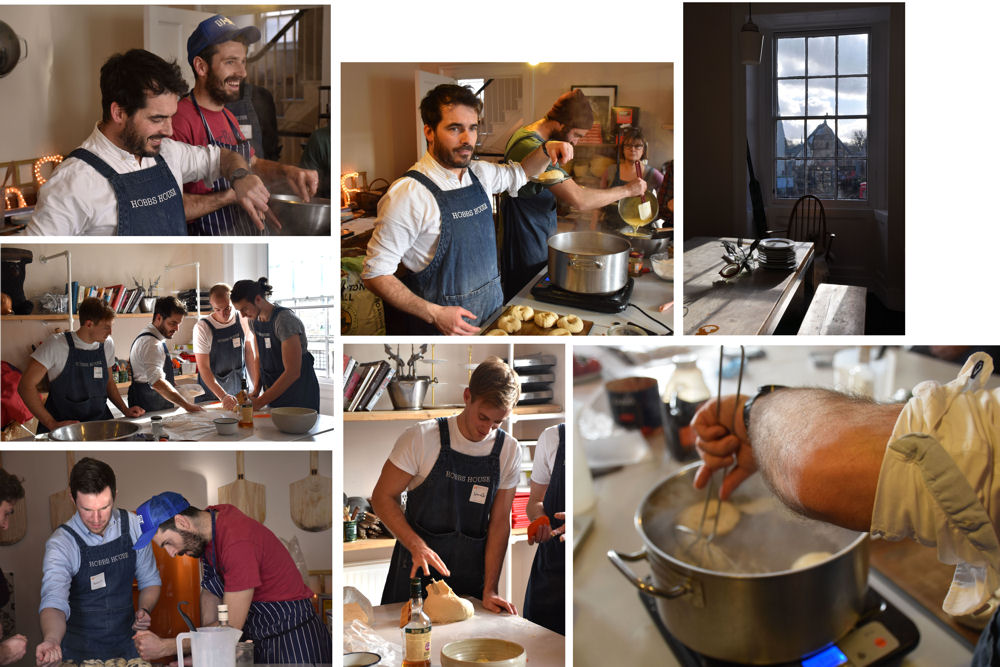 Tom poaches the bagels and Henry adds seeds. Blond Laurie gets sticky.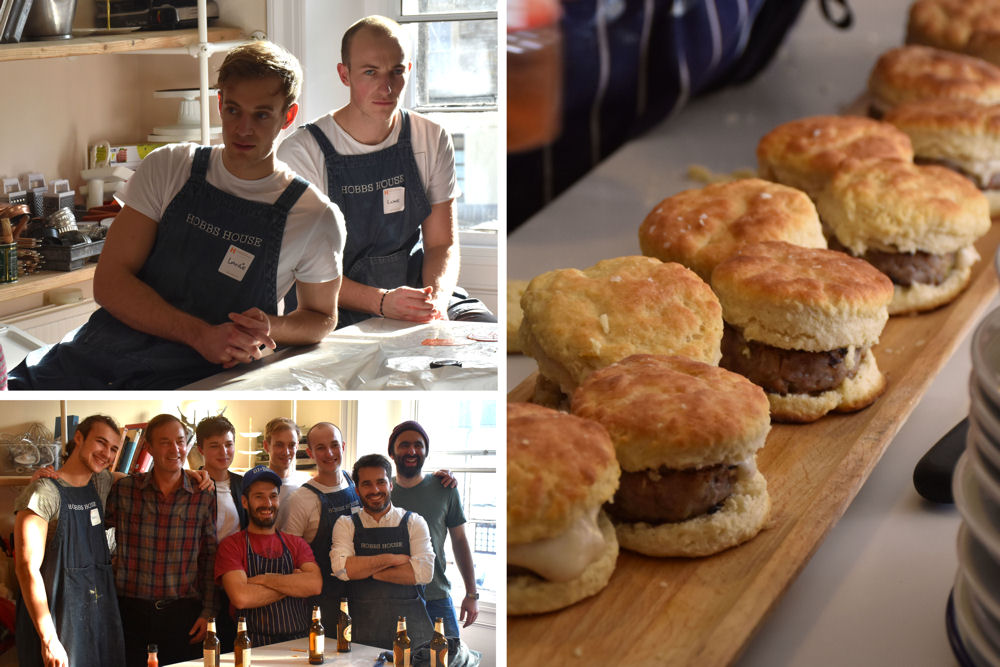 The finished Sausage Biscuits ("like scones with bechamel sauce", says Henry, and a family portrait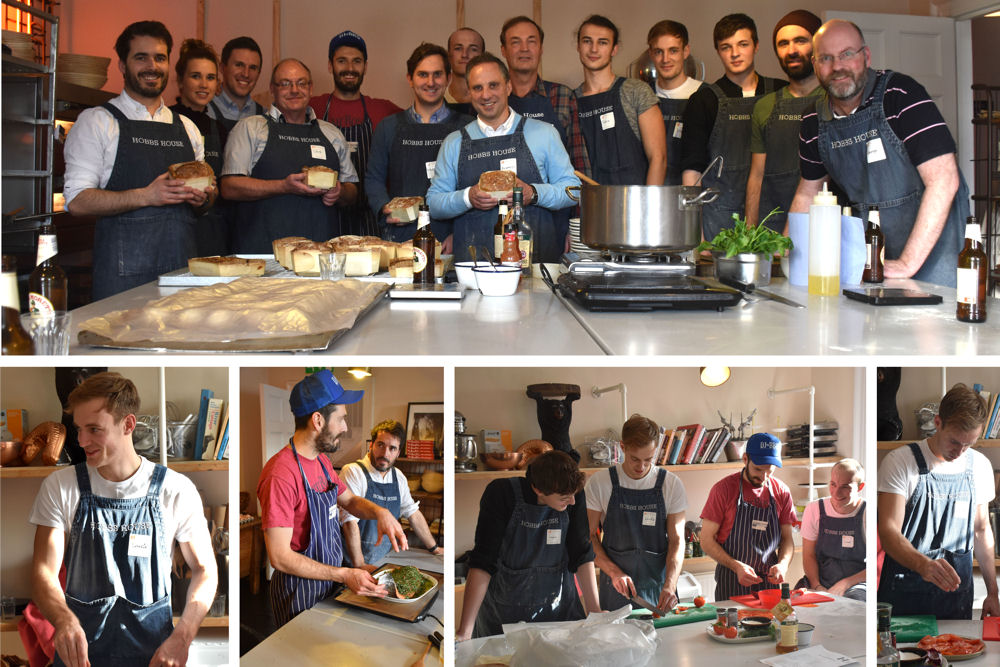 The whole class, which only included one poor woman, and Henry preparing the cured salmon for the barbecue.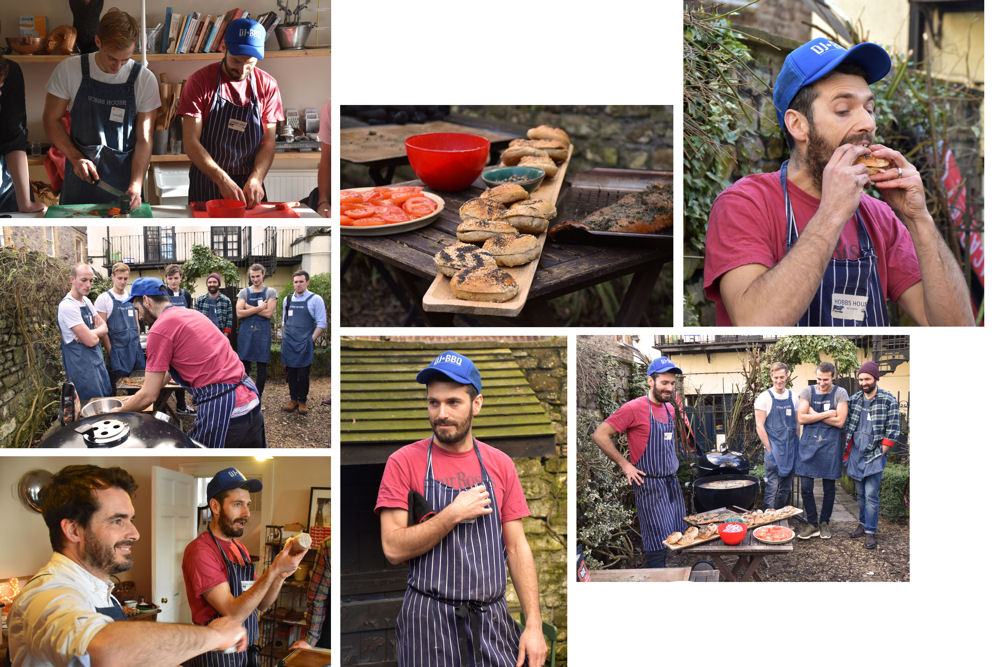 I'm not a big fan of salmon, but this, smoked over pecan wood and served with homemade bagels, was delicious. The Family looks like Abercrombie models awaiting their meal. Henry shows off his Big Sausage.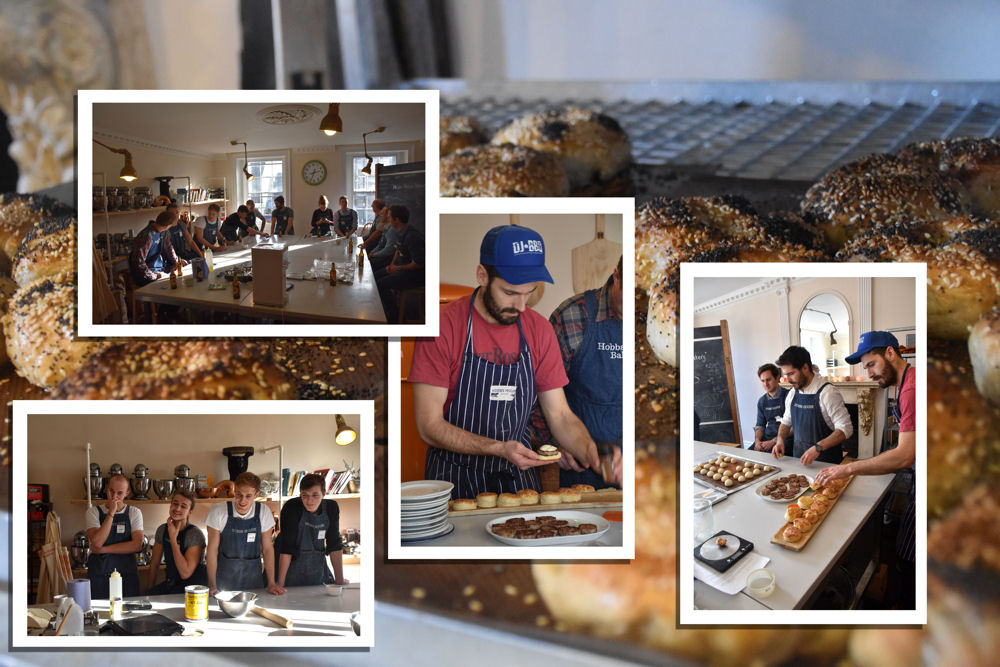 The resultant bagels, the class, and more of Tom, Henry, and the Boys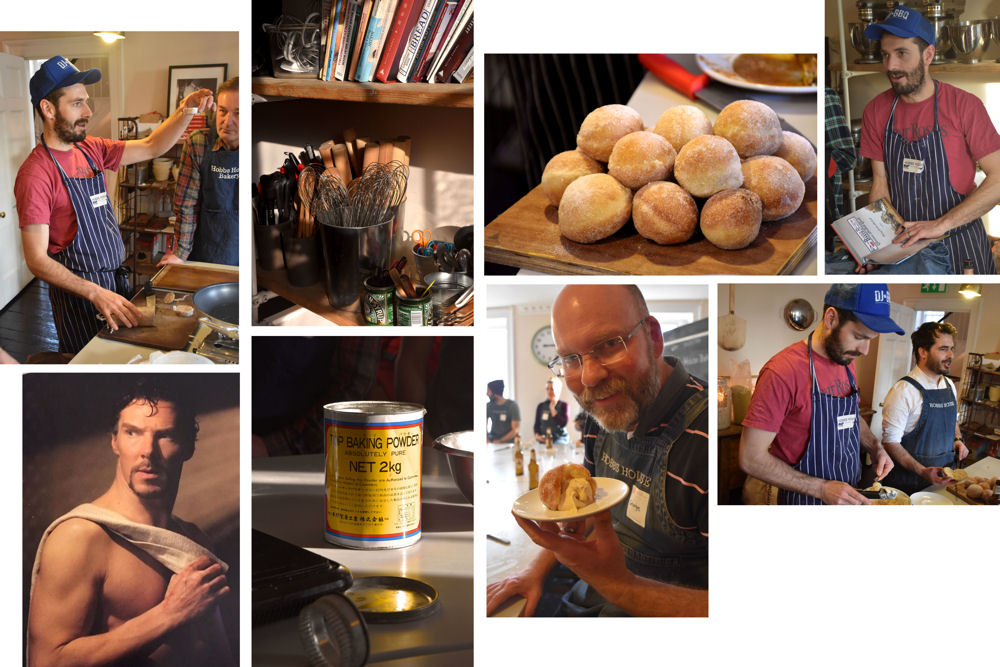 Henry's Big Sausage, the Baker Brothers' bookshelf, donuts served with peanut butter ice cream, Henry signing autographs, and - wait - how did that photo of Benedict Cumberbatch get in there?